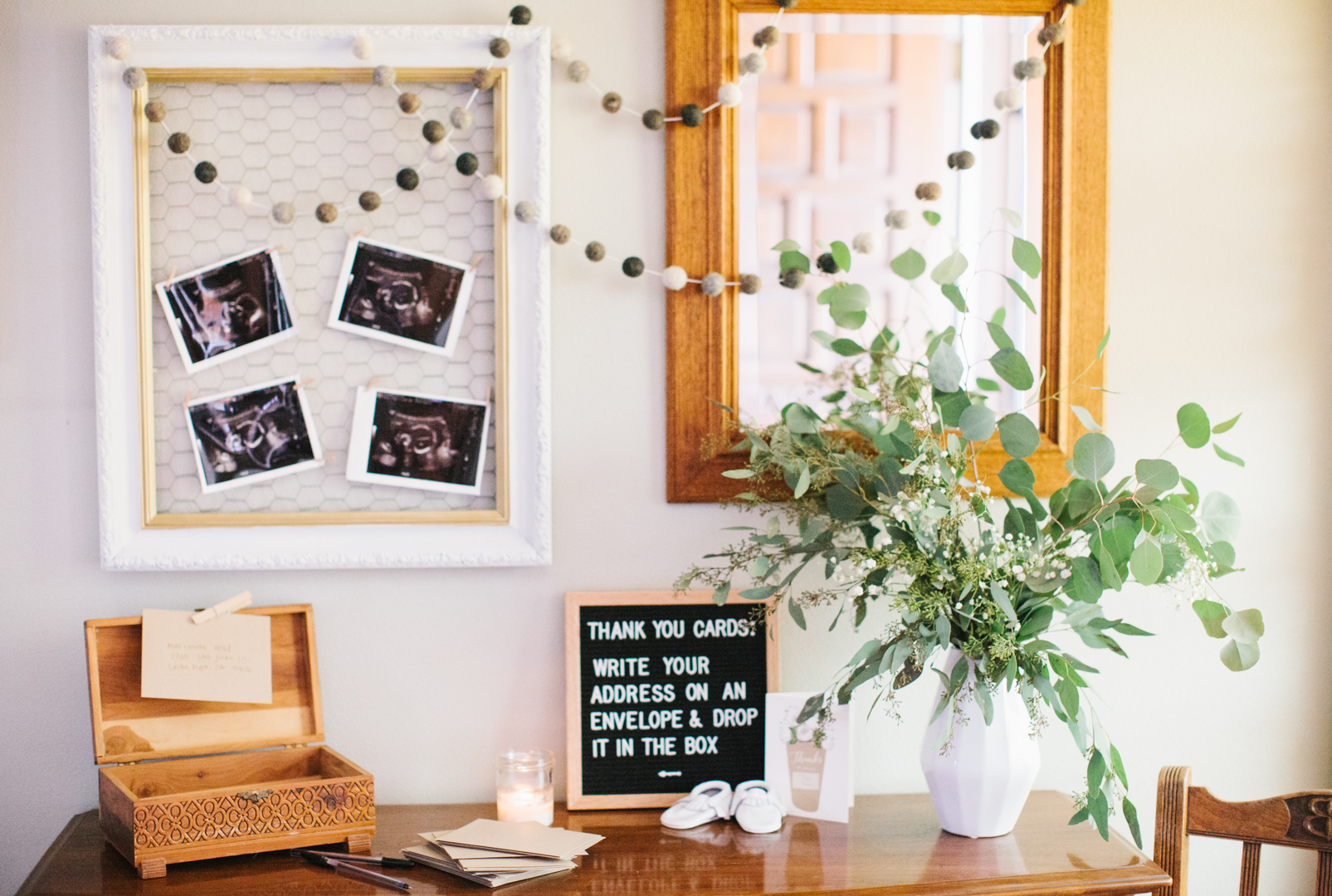 Last weekend was my shower to celebrate baby boy and honestly it couldn't have been more wonderful. Just over 20 of my closest friends and family showed up and it was the perfectly intimate backyard gathering. I am personally not much for "themes", unless of course it's a kiddos birthday and then I can't resist. We didn't have a shower or nursery theme with Elouise and we don't with baby boy either. That meant I got to have a shower that looked how I wanted it to. Since I am all about simplicity and neutrals, it made sense to decorate with eucalyptus and baby's breath and a touch of burlap.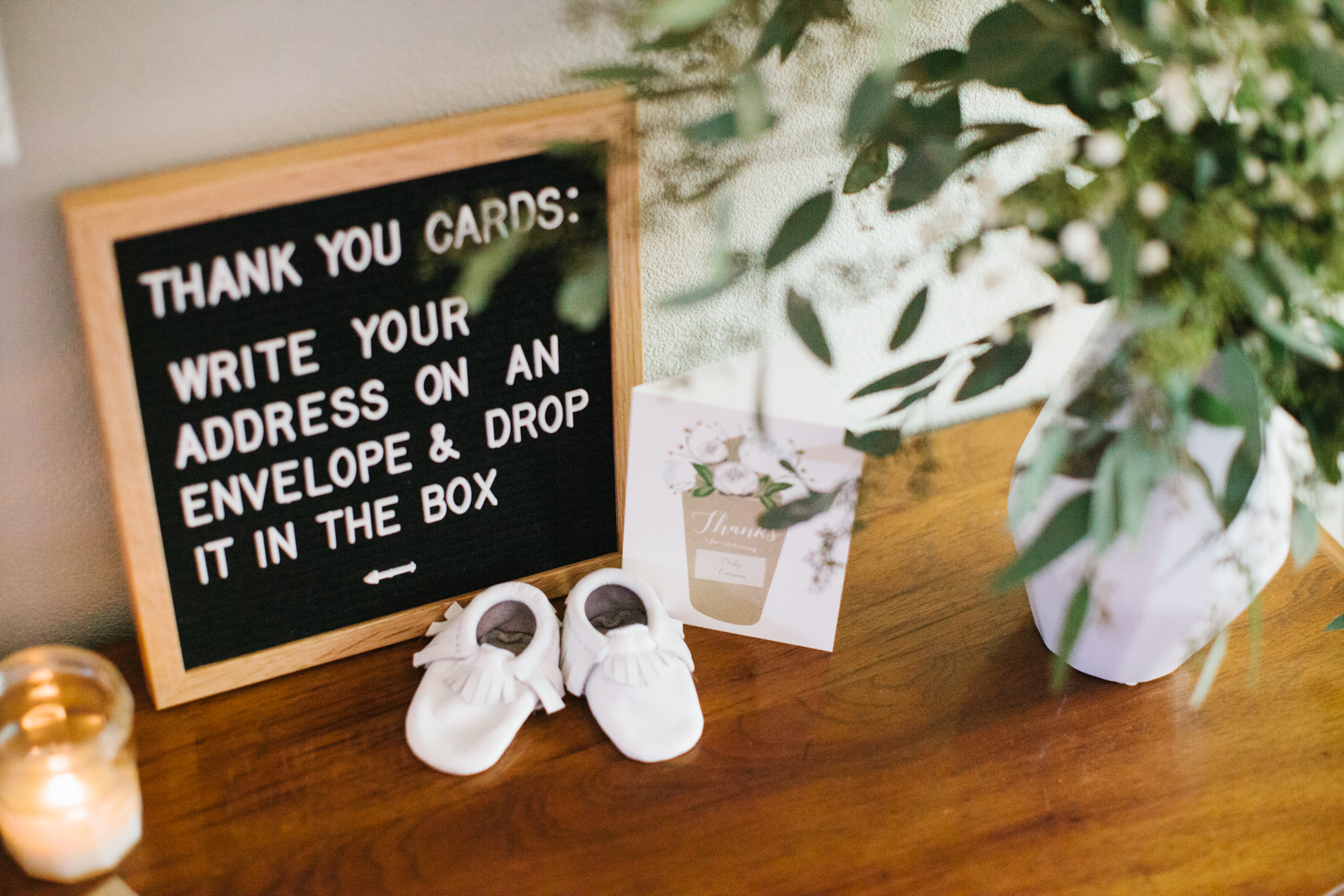 The entry way had some pit stops for guests as they arrived that included a thank you card station and a diaper raffle. I used our Letterfolk Co. board as the directions for the thank you card station. Guests addressed an envelope to themselves, which is one of my favorite party hacks. Since I discovered this idea for my bridal shower, I have had one at every party I've thrown. It makes it SO much easier to get the thank you notes out after a party, something I totally struggle with. Plus, I had these adorable thank you cards from Minted that came with envelopes that already had our return address, so I had to simply write out a heartfelt note and stick on a stamp.
Of course, I knew we had to have a diaper raffle. I have found that most people love to participate in these, and that means more diapers for this sweet baby on the way. Can you say hallelujah?! Diapers are seriously my arch nemesis, they cost a pretty penny and I throw multiple away every day. I vote that babies should come already potty trained. We created a little ticket and sent it out in every invitation, that way people knew about the raffle before hand. Then I set up a little station with the cutest felt pom garland from Hello Maypole. So, all guests had to do was drop of their pack of diapers and their ticket and they were entered for a prize! For all of our prizes we had the yummiest fall smelling wood-wick candles because everyone loves a candle.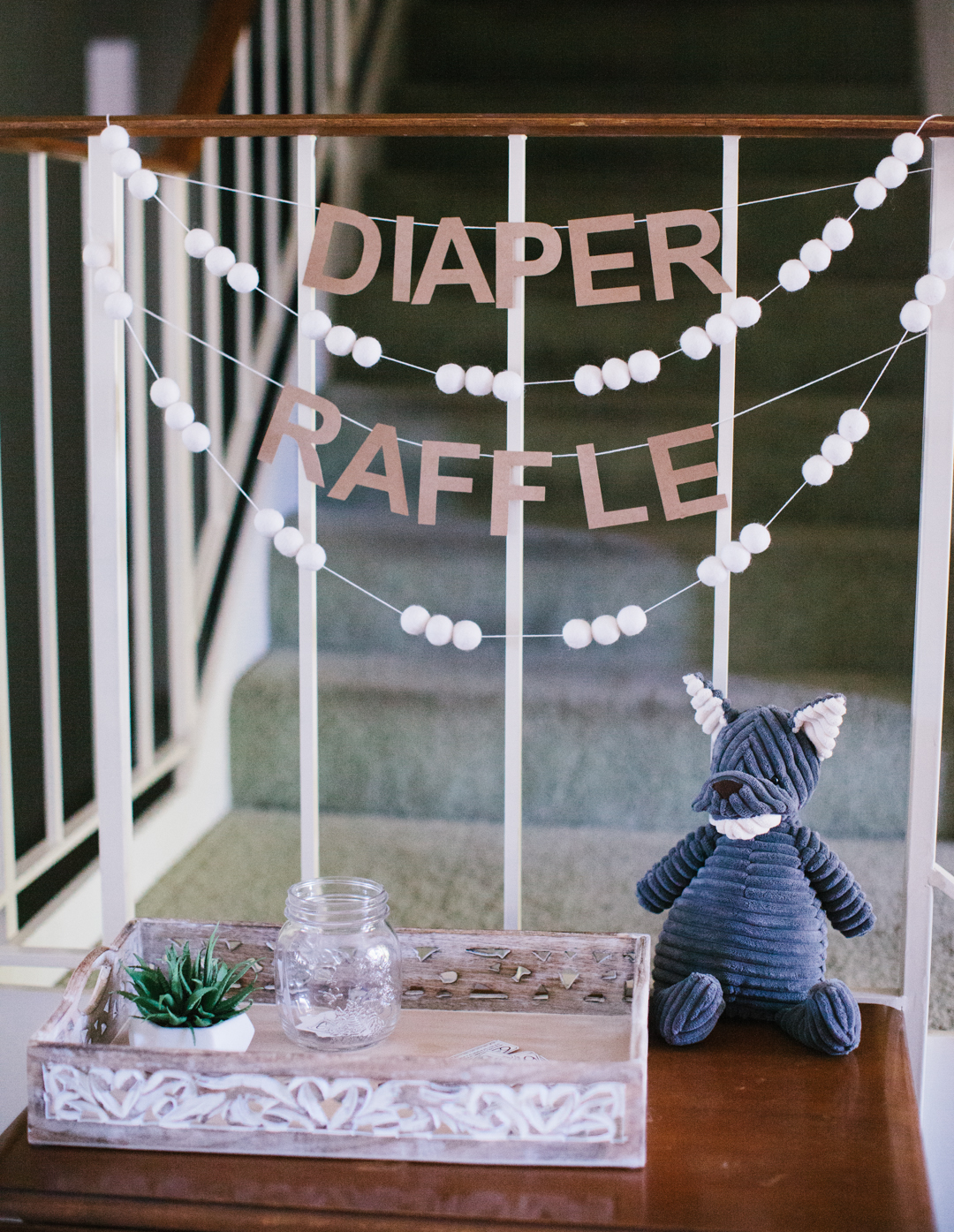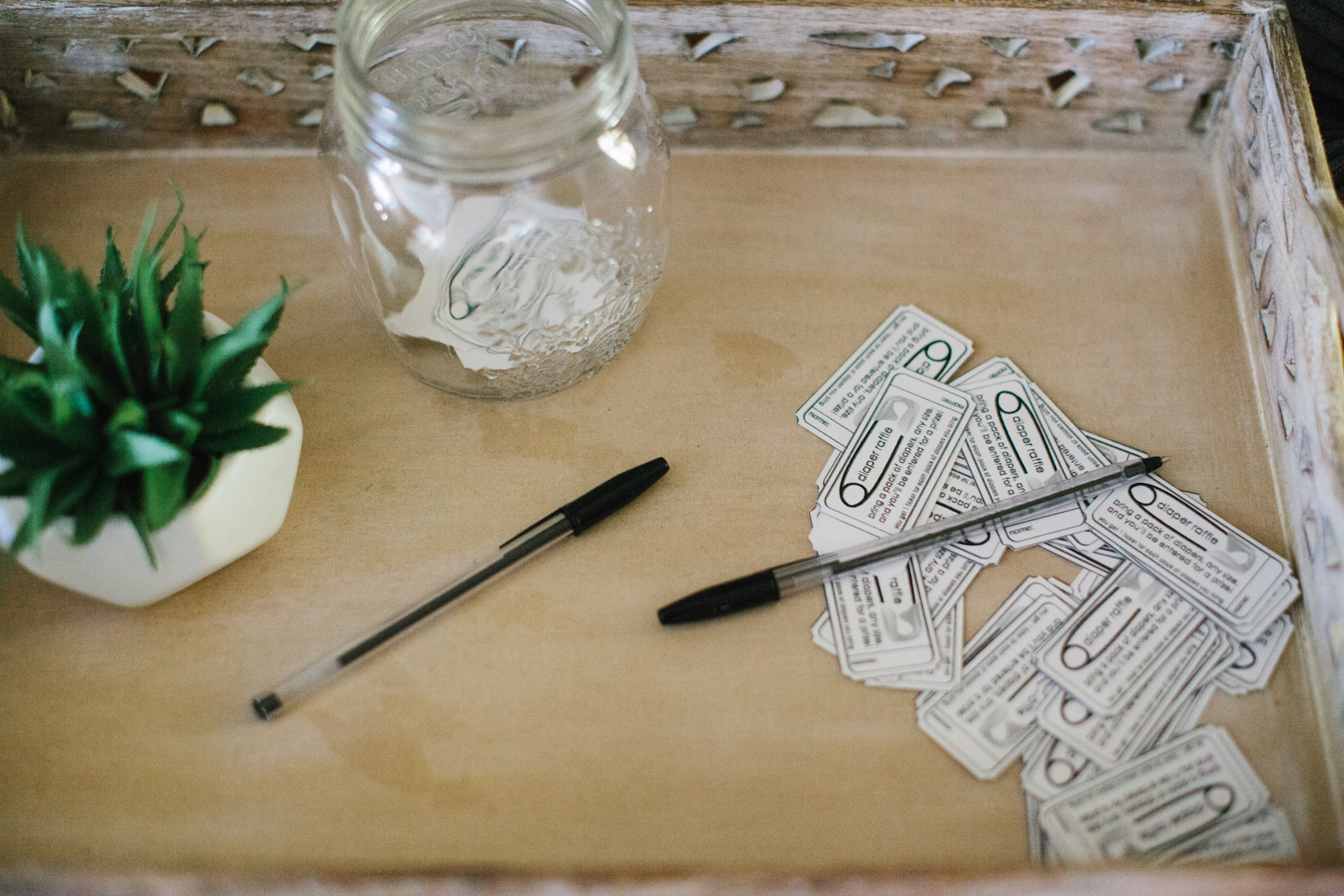 The actual shower took place outside where we all sat at one big table under umbrellas. The tables were simple, with a burlap runner with eucalyptus and baby's breath. We also had a gift table set up outside that featured one of my favorite decor pieces from the shower. We pained a wood palate white and attached some of the baby's breath and eucalyptus leaves for a special touch.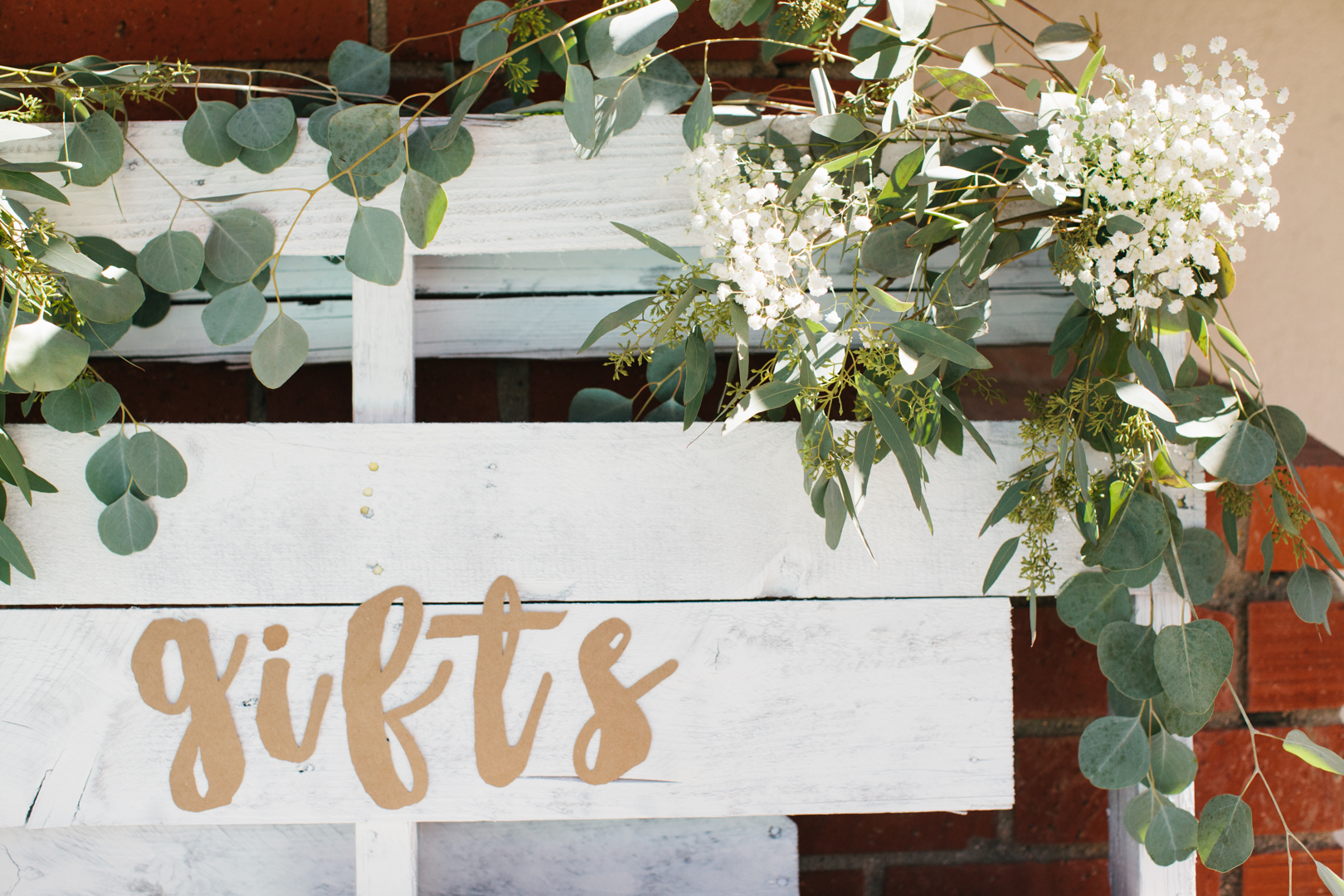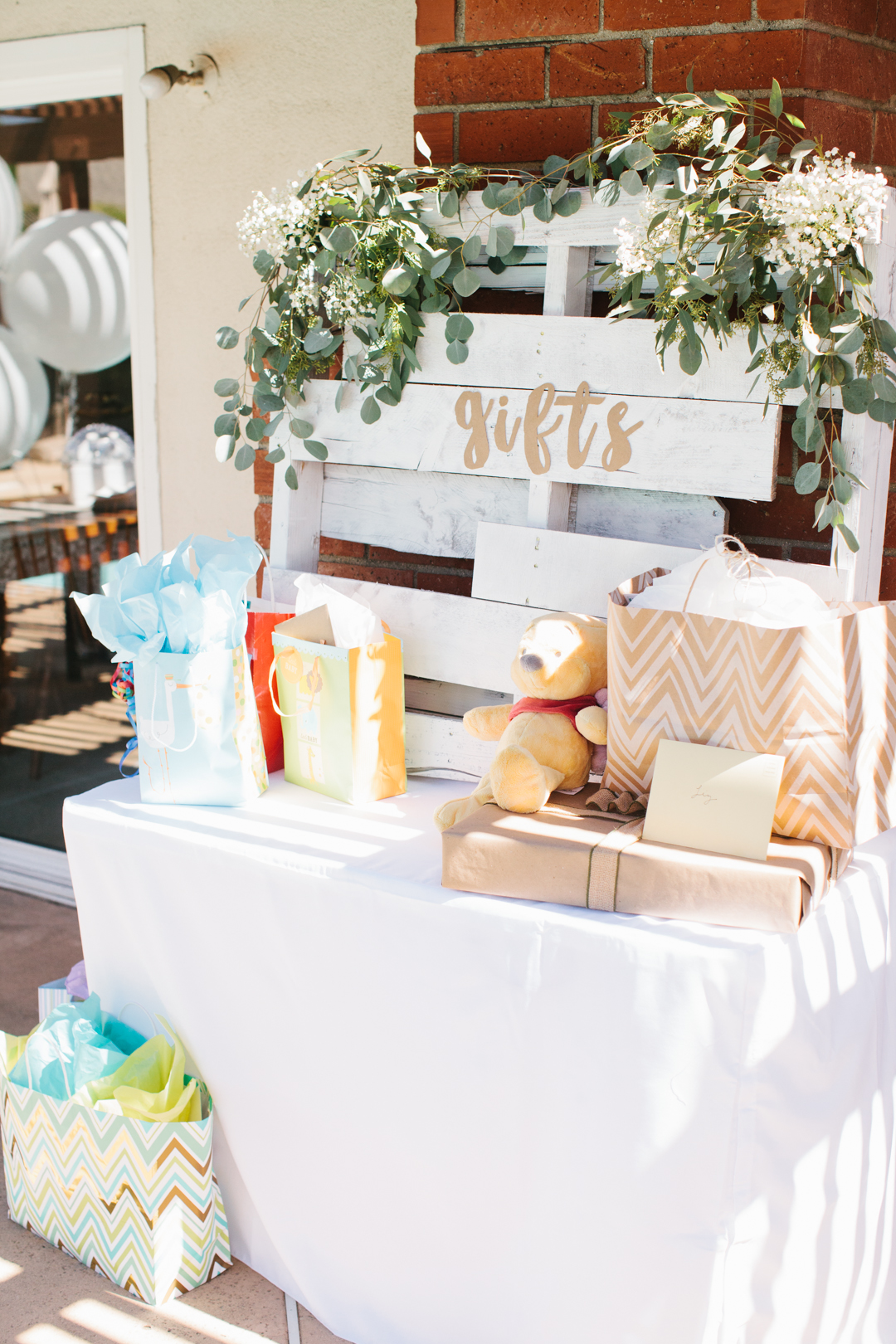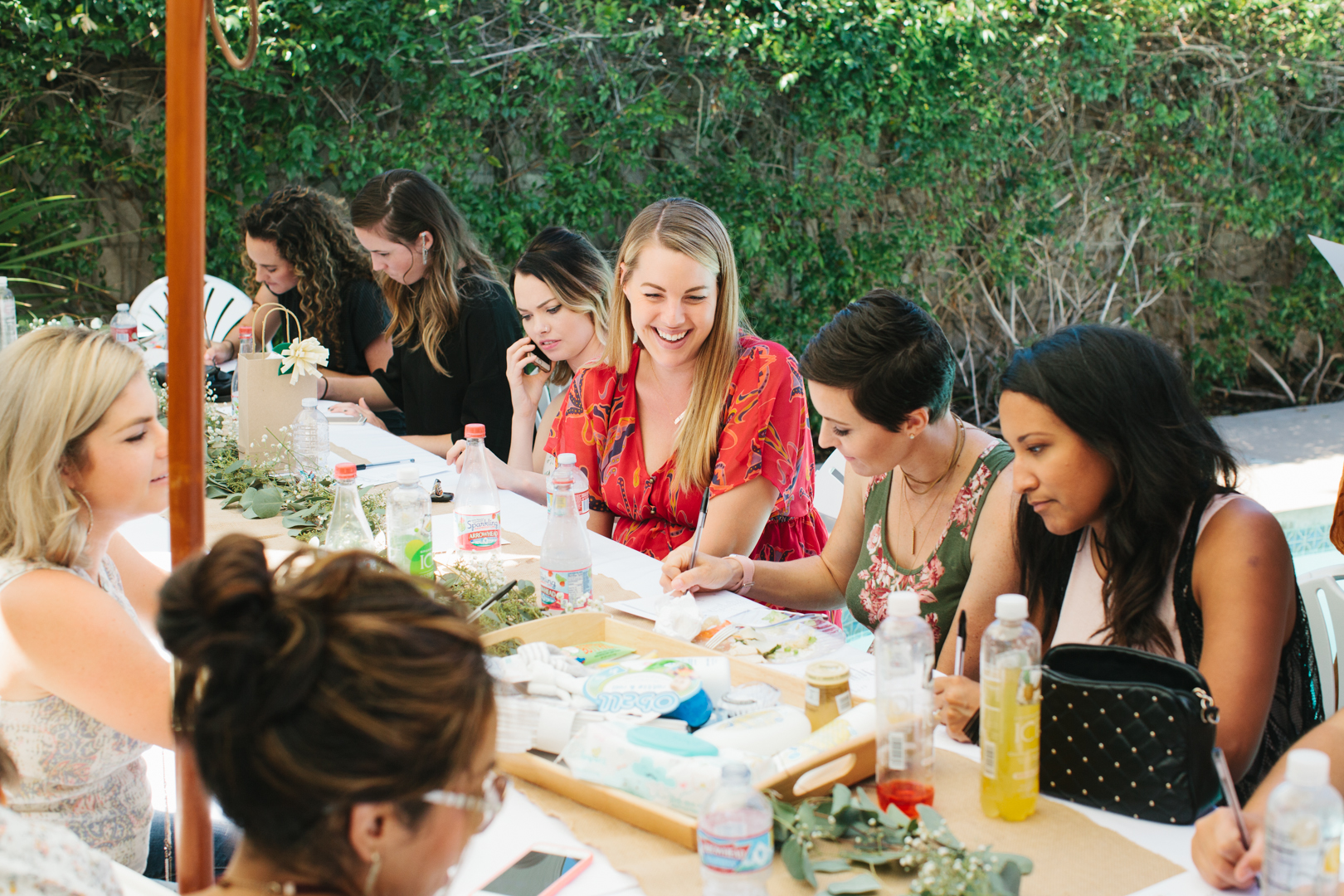 We ate yummy food and played two games. The games were simple and fun, a price is right style game and a game that asked guests to finish the phrase about motherhood based on what they thought I would say. For example "baby ___" and guests would fill in the blank, if they guessed what I said, they got a point. This one kept us laughing because of how different all of the answers were!
Then of course we had dessert and opened presents. My Aunt is the best baker I know, so I obviously enlisted her to whip up some goodies for the special day. We had lemon brulee bars, pumpkin cookies, but my new favorite were the oreo cheesecake cookie bars. YUM! Then I opened all sorts of tiny baby clothes while everyone oohed and ahhed. It was such a special day and I felt so loved by all of my friends and family. I sure am lucky to get to raise my babies with an incredible village of people!