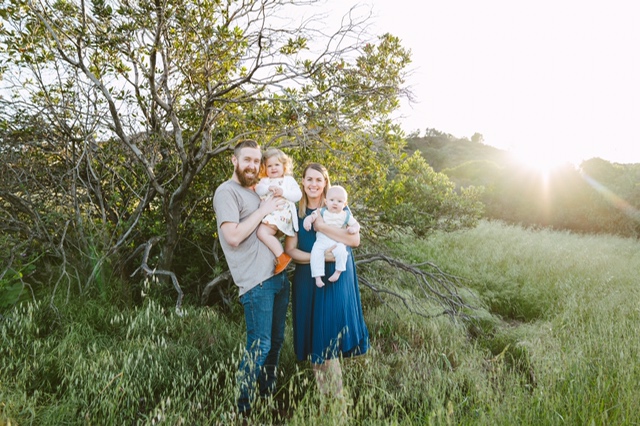 I met my husband Christian while we attended college at California Baptist University. We started out as friends and fell in love over Skype during our summer internships that were 2,500 miles apart. The day that he picked me up from the airport he asked my Dad for permission to date me and 3 years later we were married. One year into marriage we got pregnant with our daughter Elouise, who was born March 2015. Then our little dude Sullivan was born in November 2016, we're just a little busy over here.
After being a teacher for 3 years, I decided to stay home with Elouise. Motherhood has been the most beautifully challenging and best thing that I have ever done. My husband takes incredible photos and his photography has taken us all over the world. He currently works as the Social Media Manager for an incredible company. Our relationship with Jesus is the most important thing in our lives.
We love to travel, try new things, and have great adventures. On my blog, you'll see a little window into our world of adventures whether its traveling to a new place, our favorite places to shop for Elouise, feeding Sullivan a new food, or trying a new must have item for our home or family. I can't wait to share it all!