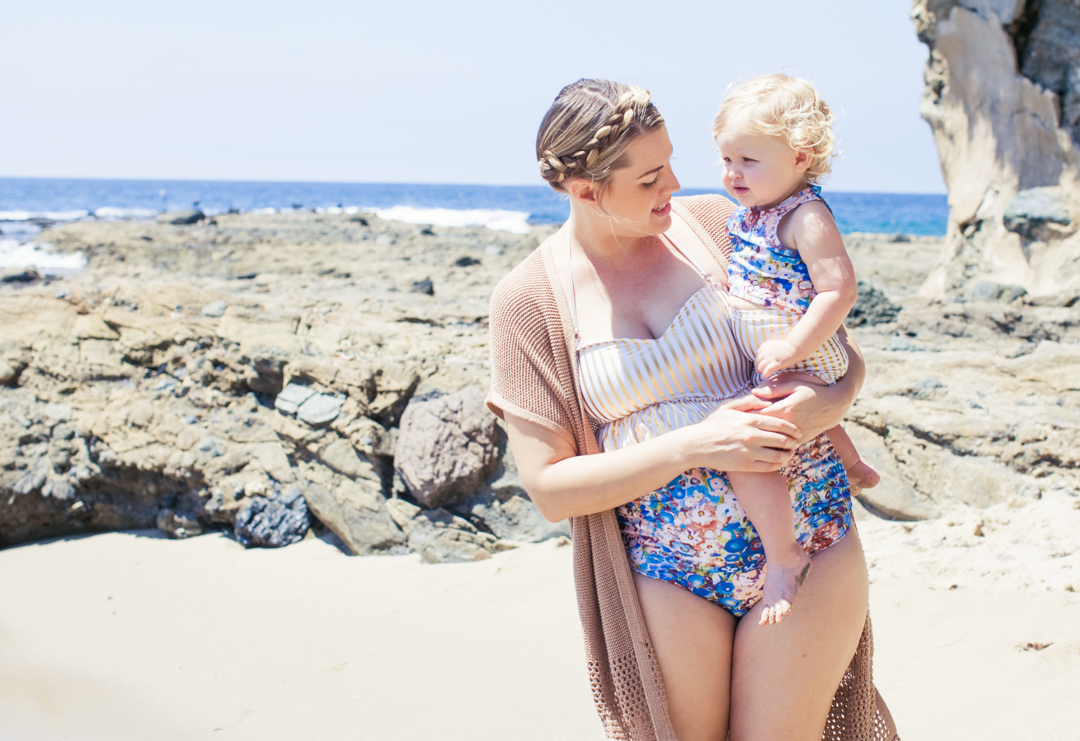 This is my last week in the second trimester, AH. This is getting really, really, really, real. My belly is for sure feeling nice and large and that's why I was so excited to find out my favorite swimwear brand was releasing maternity swim bottoms. Living in Southern California and having a husband who practically has salt water in his veins means we end up at the beach pretty often. So that leaves me with two options, either throw on a bathing suit and enjoy myself or try to wear some sort of semi beach friendly outfit and end up being uncomfortable and sweaty. Yuck. Honestly, I've never been the biggest fan of swimsuits because of the whole people seeing me half naked thing, but since having Elouise my views on body image have changed drastically.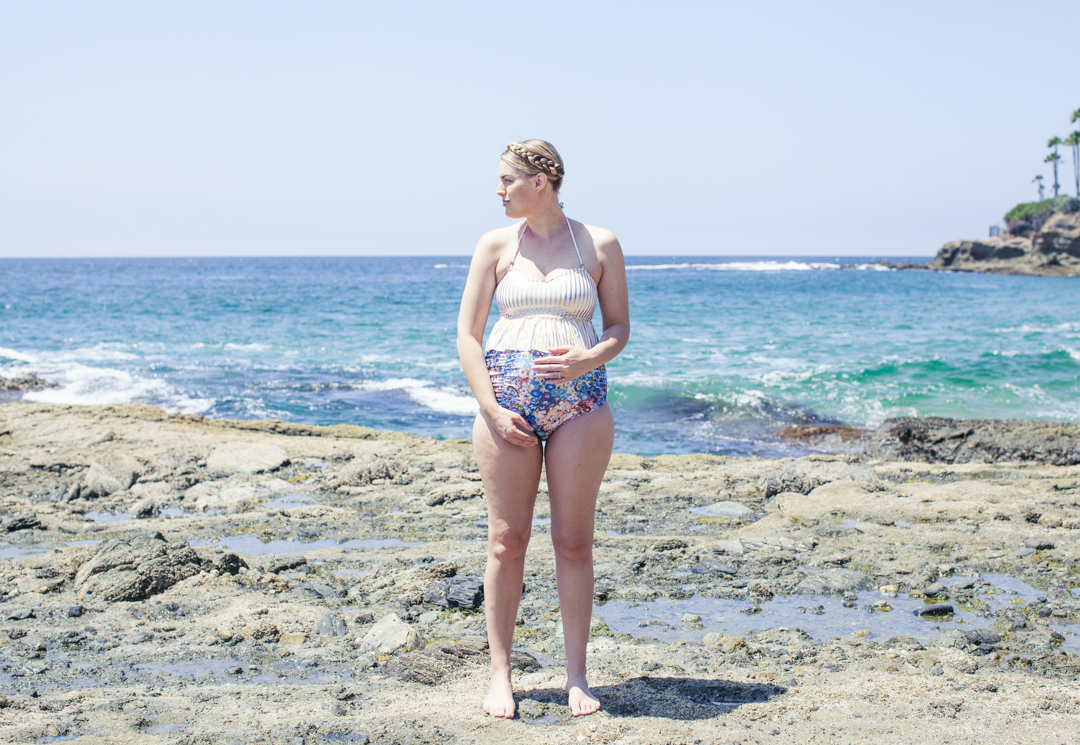 I recently partnered with Macy's on a campaign all about creating positive body image for women and their daughters and it really got me thinking. The last thing I want is for my sweet, perfect daughter to ever question how beautiful she is. So, as a mother I have to model for her what a strong, confident woman looks like. Its not about looking perfect, its about feeling comfortable in your own skin. Any choices that are made in regards to diet or exercise shouldn't be driven by a desire for physical perfection and to look good for others. Those choices are important because they are healthy choices physically and emotionally for YOU. Everyone is different, every body is different, and we are all beautiful. If that's what I want my daughter to grow up knowing, than I have to start showing her now. It so happens that "now" is me in an almost 7 months pregnant body, and there's a little more for me to love. Still, I decided that its too important to wait, I'm making the choices now to love my body, to keep it healthy, and to stop thinking and speaking negatively about the way I look.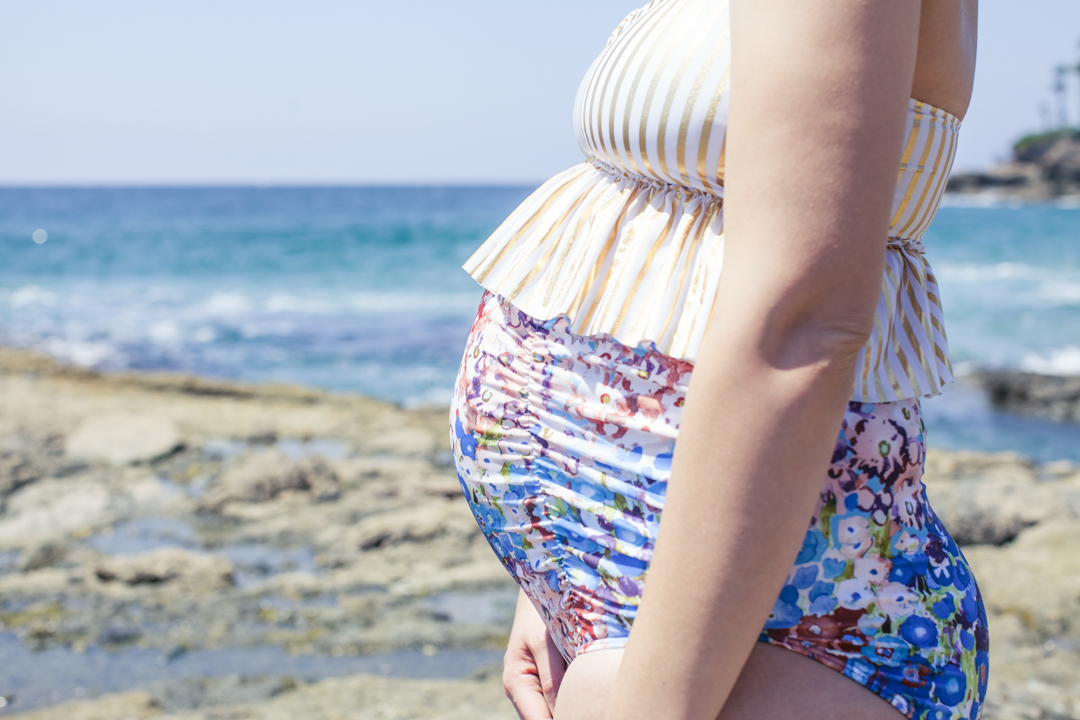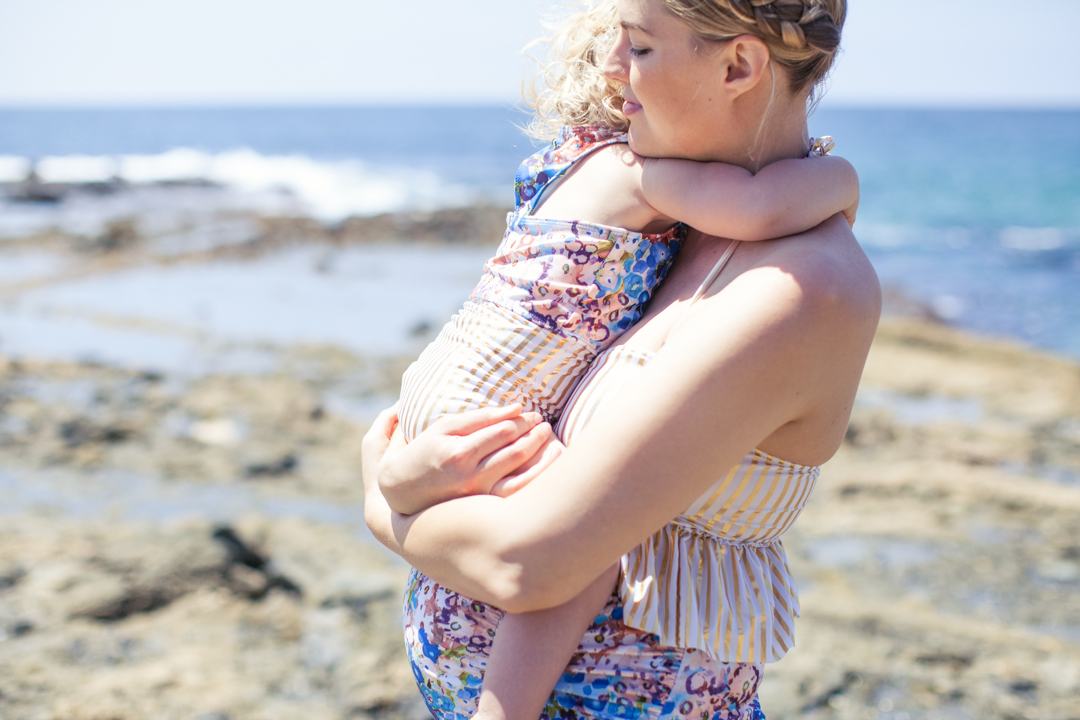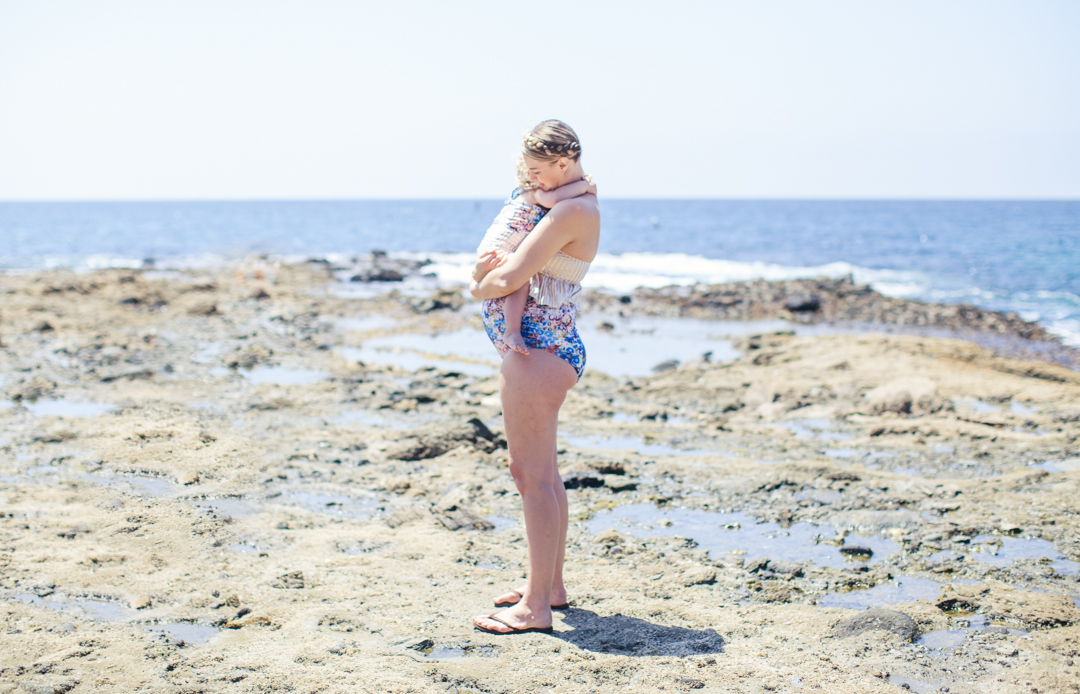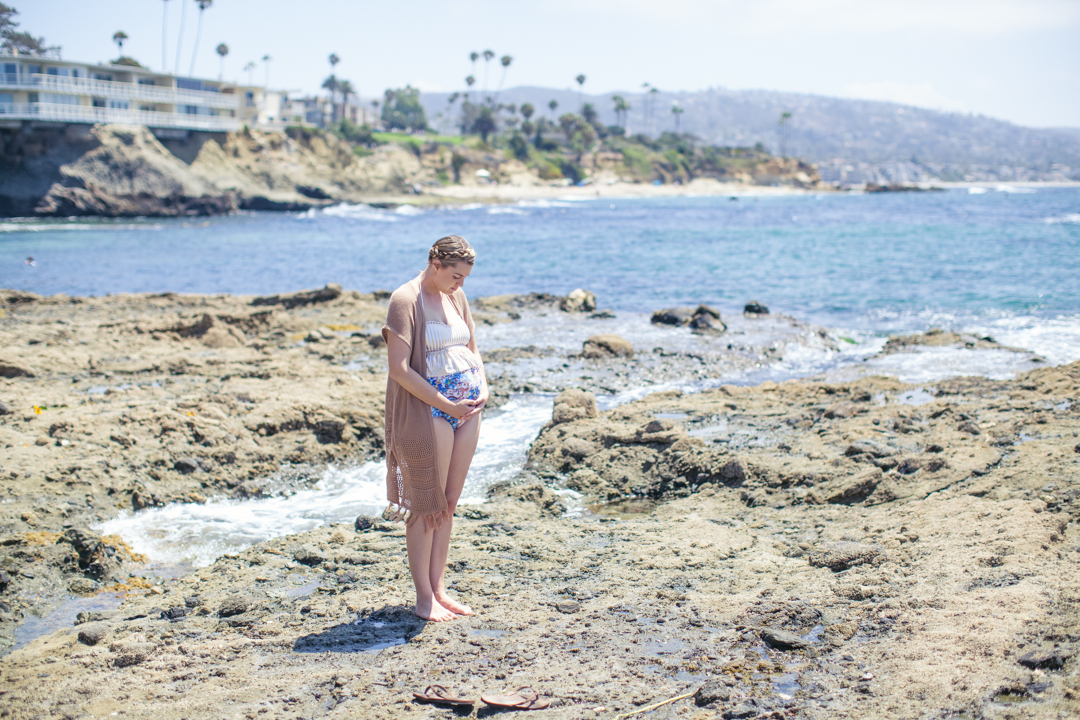 Bathing Suits c/o Kortni Jeane | Cover Up: Old Navy 
I hope that you mamas will join me in this journey to love your body right now, exactly as it is, and to model for your daughters and other young women around you to do the same thing.