I'll be honest, I was not feeling these photos you guys. I just felt like my "look" wasn't worthy of a post. That's because, if I'm being honest, most days I'm wearing some version of this get-up. I guess you could call this my mom-iform. Get it? Like a mom uniform, I know I'm pretty clever. Then I realized how important it was for me to share this look because not every day to I get out the door with my hair done, make up on, or the perfectly put together outfit. This is just Exhibit A.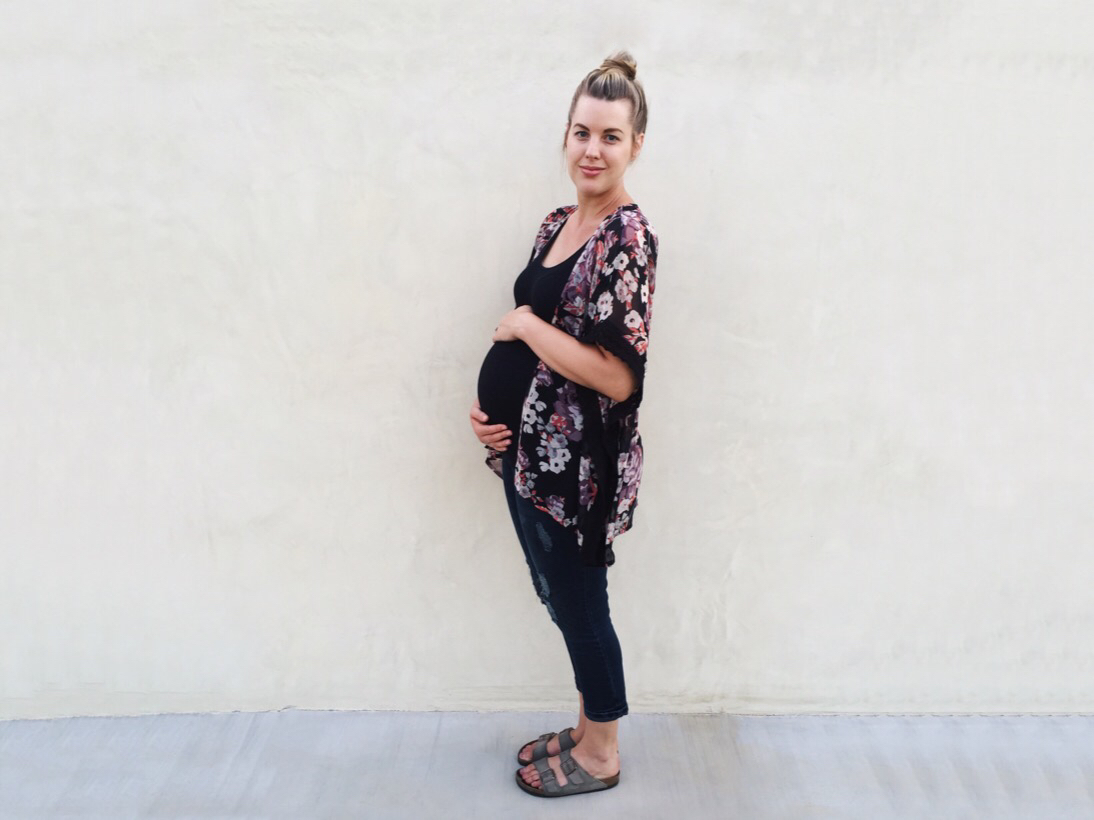 Let me break it down for you. If I had to pick one place that I have really relied on for staple wardrobe pieces during this pregnancy it would for sure be Motherhood Maternity. They are great quality clothing pieces, they match my everyday style, and they always have some sort of killer deal going on. These distressed maternity jeggings are quite possibly my favorite thing I own. They don't look "maternity" but they have that lovely little hidden panel that pulls up over my belly to keep everything in place. I feel a little bit like a magician. The other piece I've been grabbing out of my closet a lot is this kimono. It is lightweight and kind of just pulls together my look so I'm not always wearing just jeans and a t-shirt. It even looks super cute paired with a dress. I'm going to be completely transparent with you and say that I'll probably be wearing both of these pieces even after the bump is gone, yes even the jeans!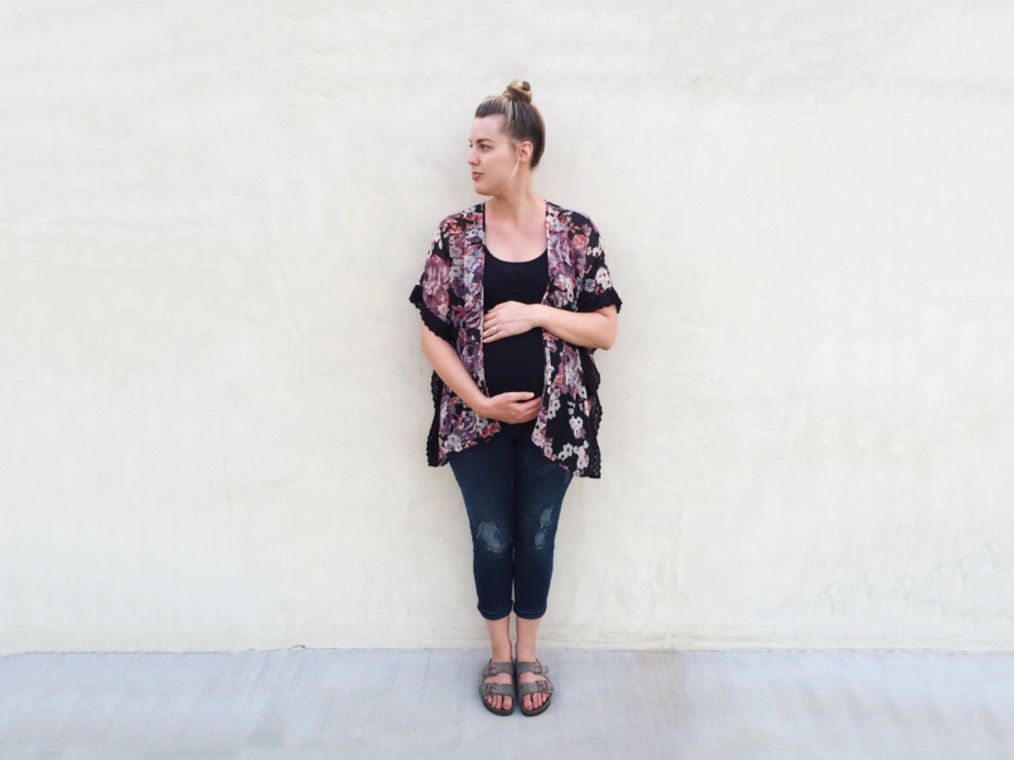 The other pieces that I go to often are my prego support tank from Belly Bandit and my Birkenstocks. The shoes are really just a pregnant woman's dream. Foot bed sandals like these used to be categorized a weird hippy mom shoes and have made a comeback in the last few years as a trendy wardrobe staple. So, thank you to whoever decided that! The tank has all of these incredible built in supports for your belly and lower back, which I really need these days. In fact, right now Belly Bandit is having a great Labor Day sale click the link below to check it out!
20% OFF LABOR DAY SALE AT BELLY BANDIT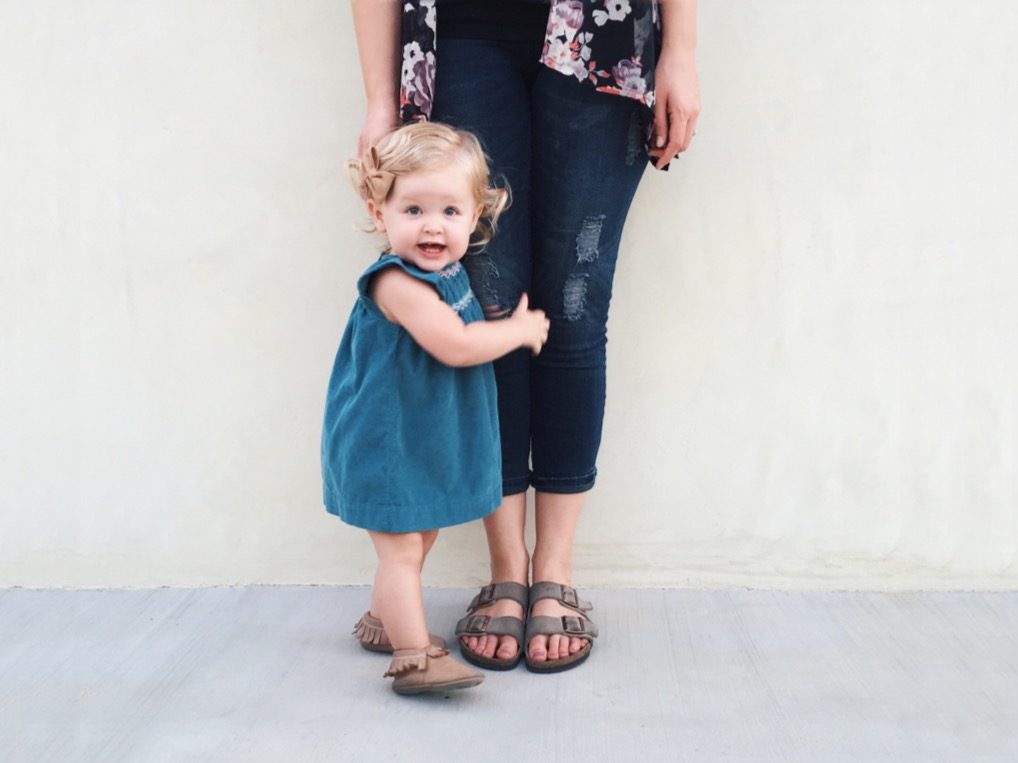 SHOP THE POST
*The clothes I am wearing in this post were gifted to me from Motherhood Maternity. I was not paid to write this post and all opinions expressed about the brand and clothing are my own.