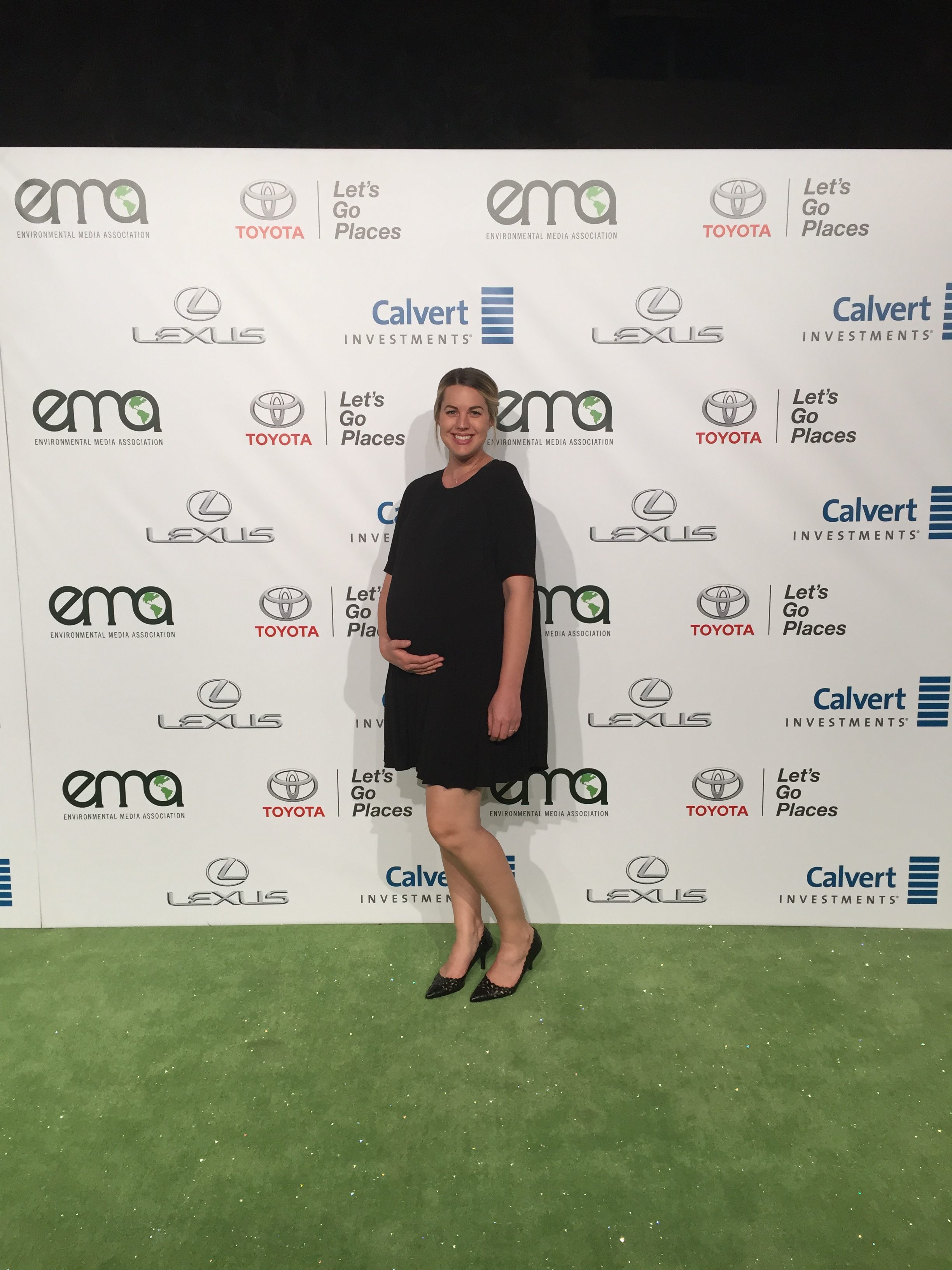 This past weekend I got to walk the green carpet at the Environmental Media Association's Awards Gala as a guest of my friends at Babyganics. Okay, so maybe I walked the carpet at the end of the event and not when the paparazzi were snapping photos, but it was still pretty cool. Yes, you read that right, my 37 week pregnant self and my hubby got to attend a star studded awards gala at Warner Bros studio, but that wasn't event the best part. The evening was filled with enlightening speeches and introductions to brands and companies, like Babyganics, who are working hard to create a better world.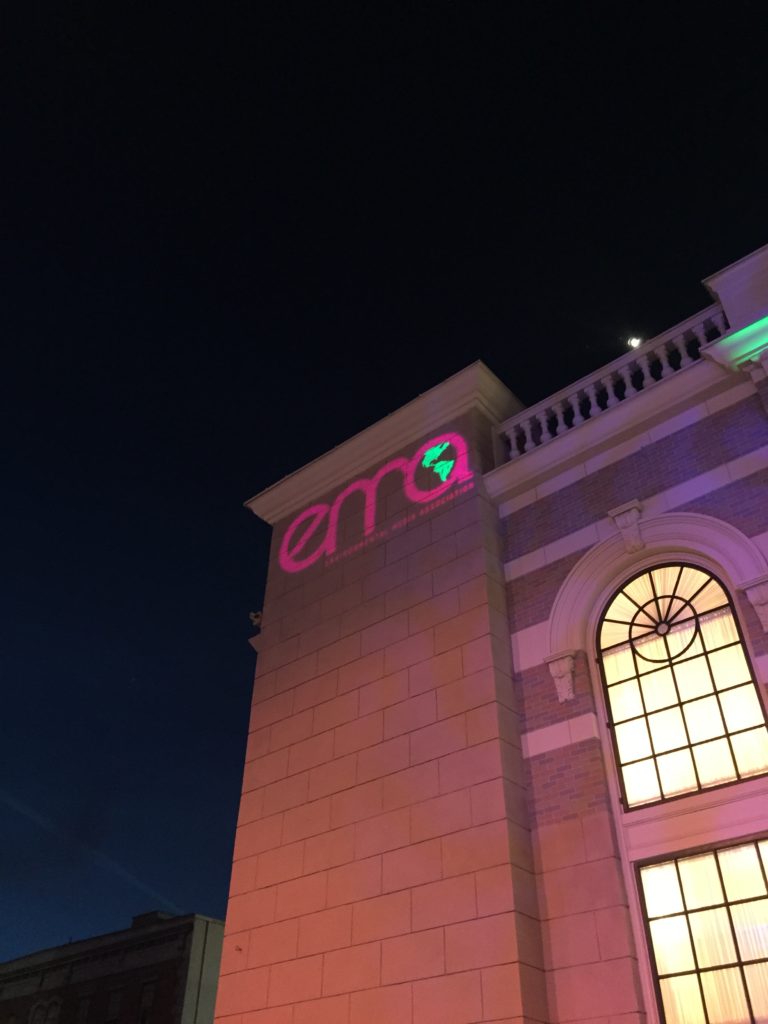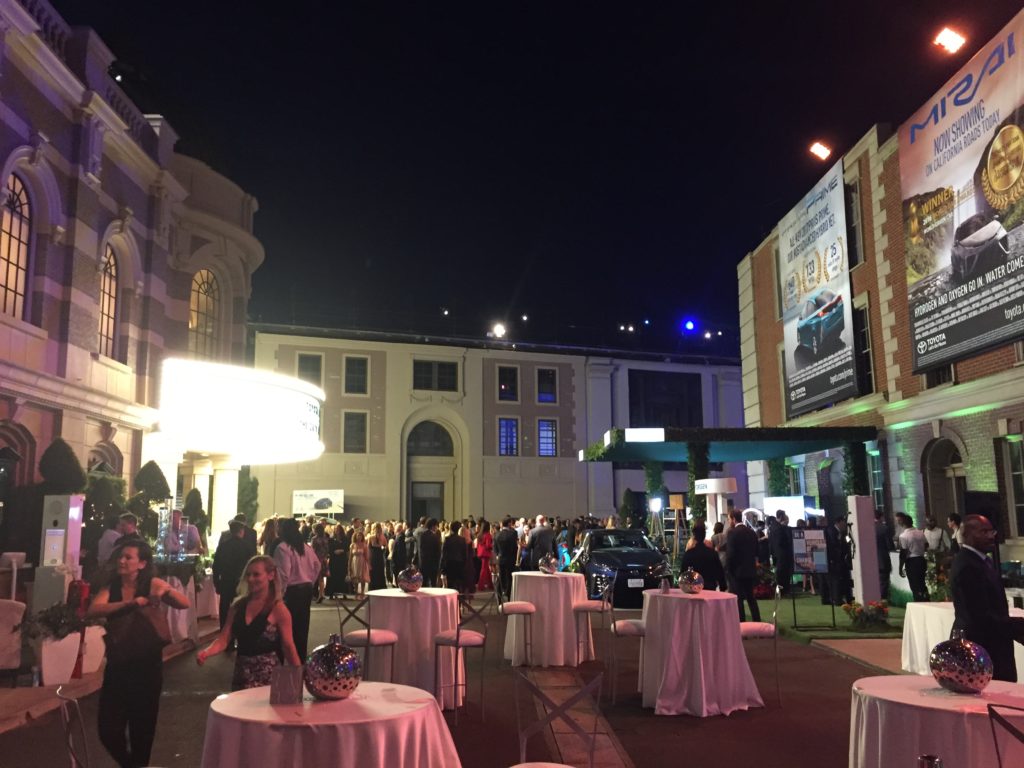 Just walking onto the lot was a rush of excitement. We moseyed behind the green carpet where paparazzi were yelling for the attention of the stars and celebs who were attending the event (I included a little compilation of all of my insta-stories from the night at the end of the post, you'll want to see the photo my long armed husband snapped over the paparazzi of Will Smith and his family). We turned the corner and were transported to the streets of NYC. I immediately pictured some of my favorite TV shows coming to life on the stoops of the gorgeous brownstone buildings, Friends anyone? We made our way over the cocktail hour area where the brands and companies sponsoring the events had booths set up. These were all brands that were featuring products that are contributing to the betterment of the environment, like Toyota, Just Water, and of course Babyganics. Babyganics had a booth of their products that are all helping families raise a generation of happy, healthy babies with safe products. In fact they were even a 2016 Environmental Media Award nominee!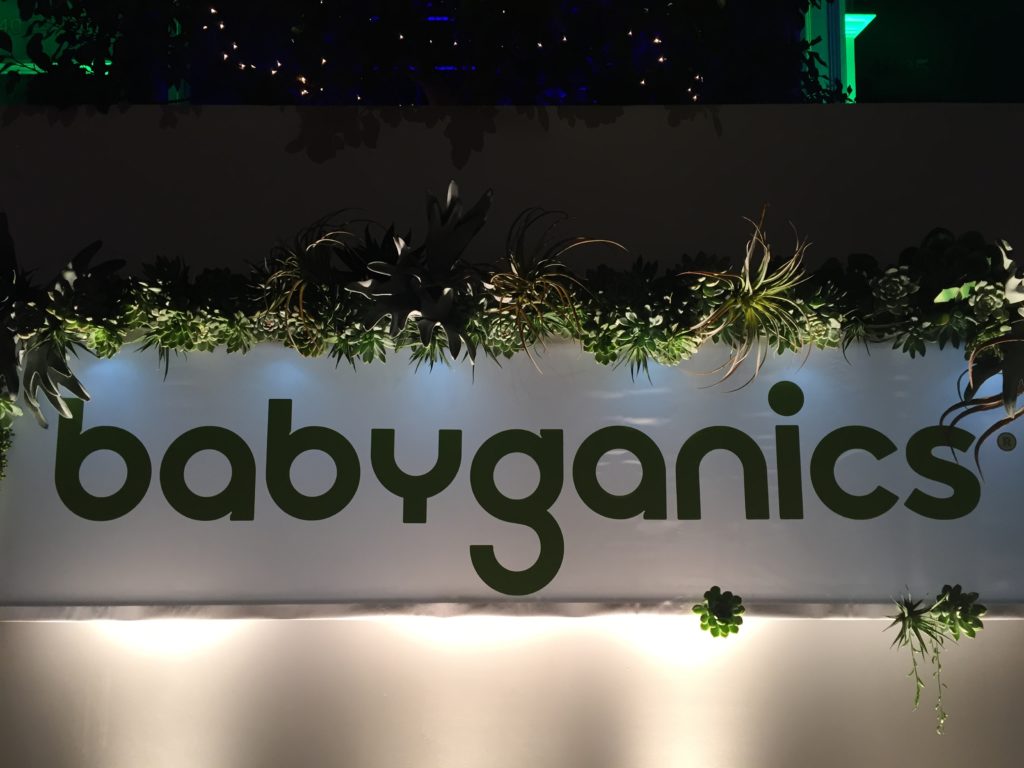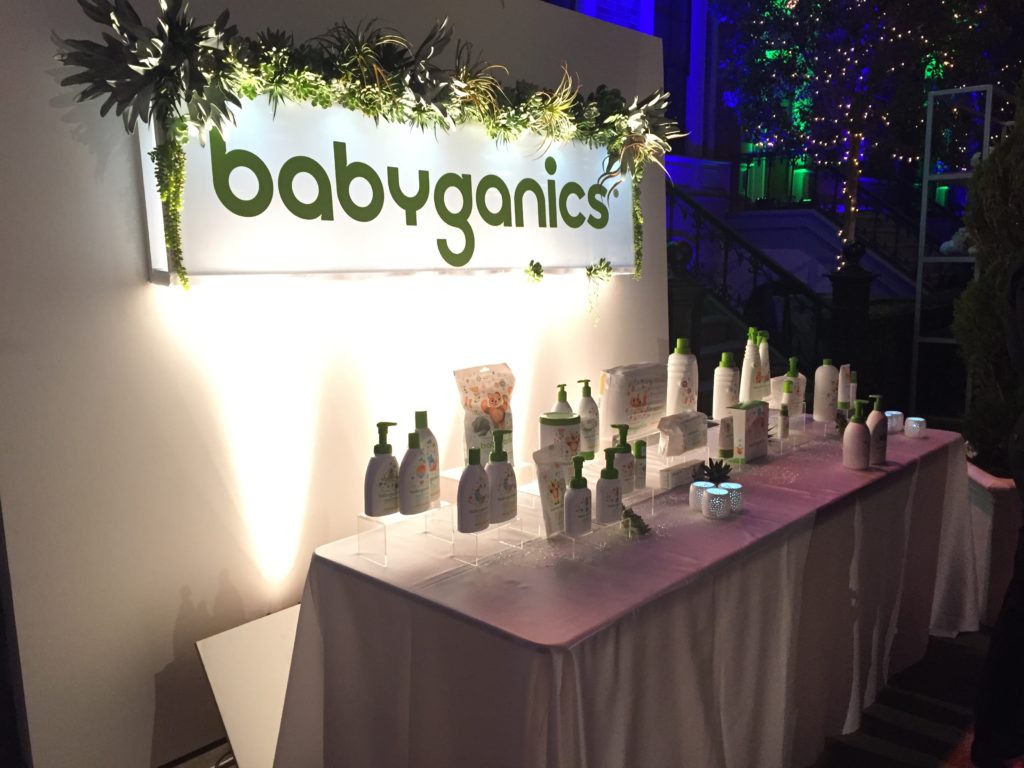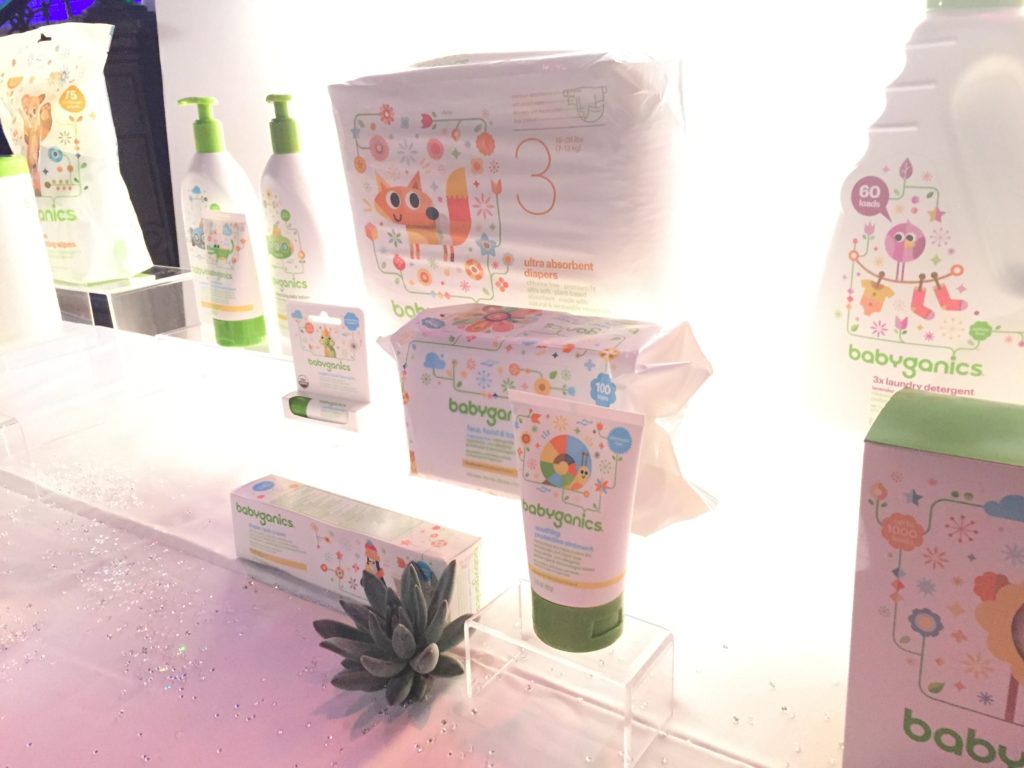 Then we were seated for the awards, outdoors, under the stars, and with the most perfect Fall Southern California weather. For all of you unfamiliar with what that means, it's basically the equivalent to a lovely Summer night anywhere else, warm enough to not need a jacket but with a cool breeze to keep you from sweating. Anyway, we were greeted by the loveliest salad and bread basket I have ever encountered. You see, the food was all provided by Jon Shook & Vinny Dotolo. These two chefs have a handful of restaurants in LA and really made a name for themselves when they won the 2016 James Beard Award "Best Chefs in America". They did not disappoint with a menu of seasonal deliciousness that highlighted local ingredients. Seriously though, my husband devoured polenta, something he would have never touched if I served it at our dinner table.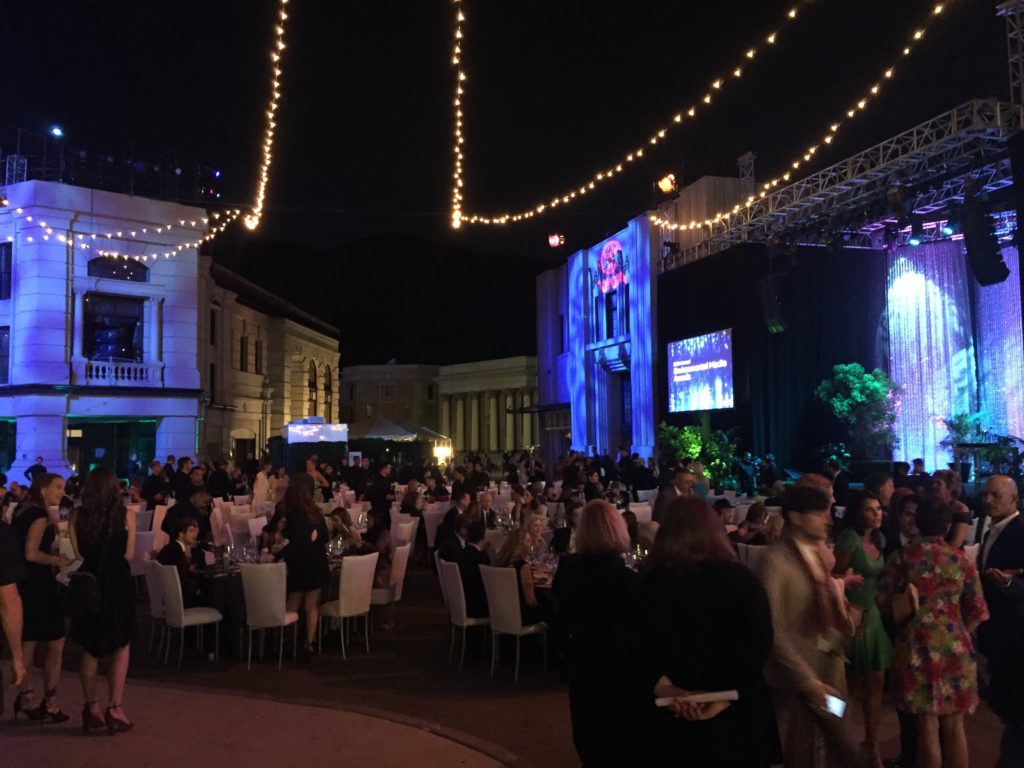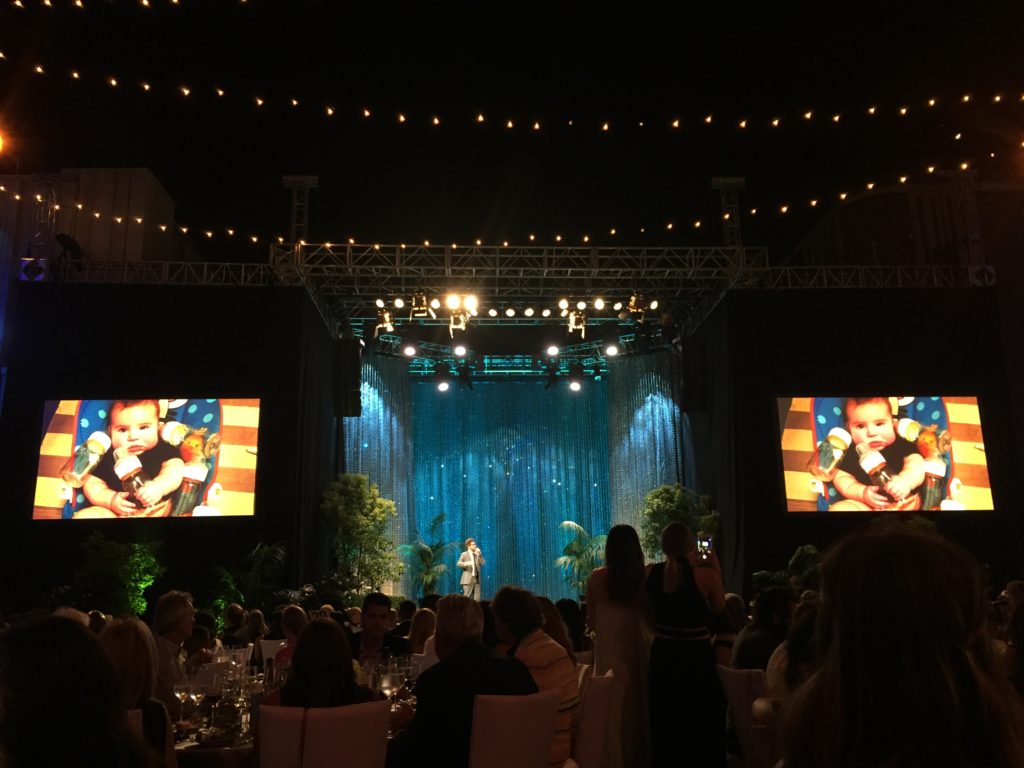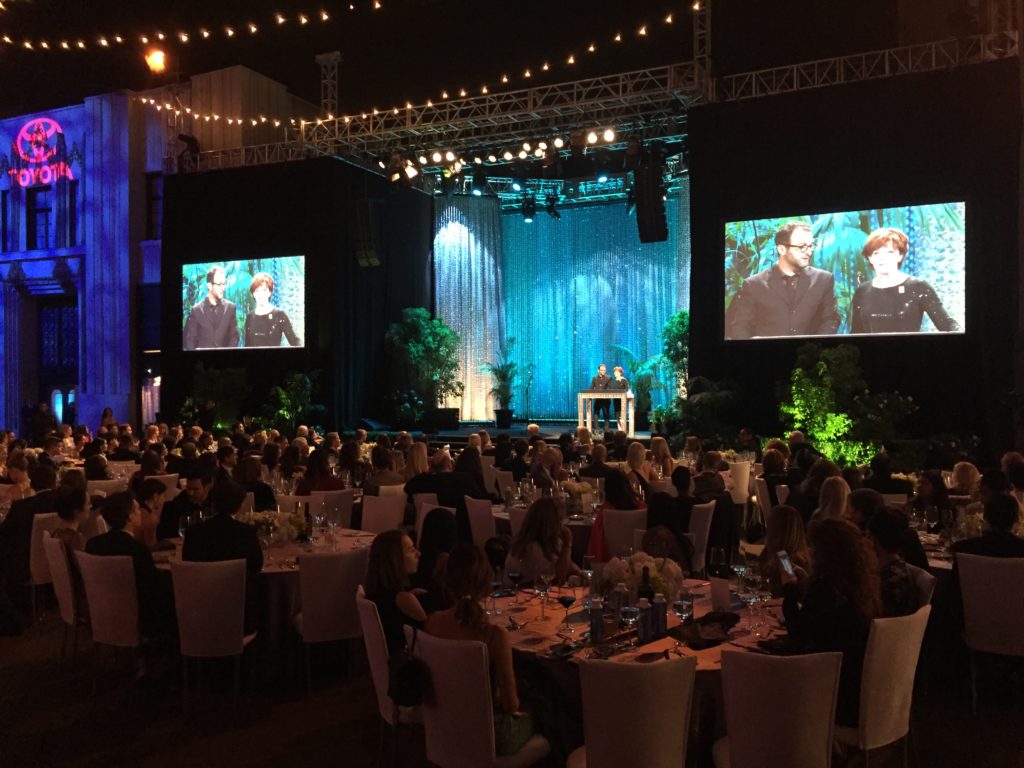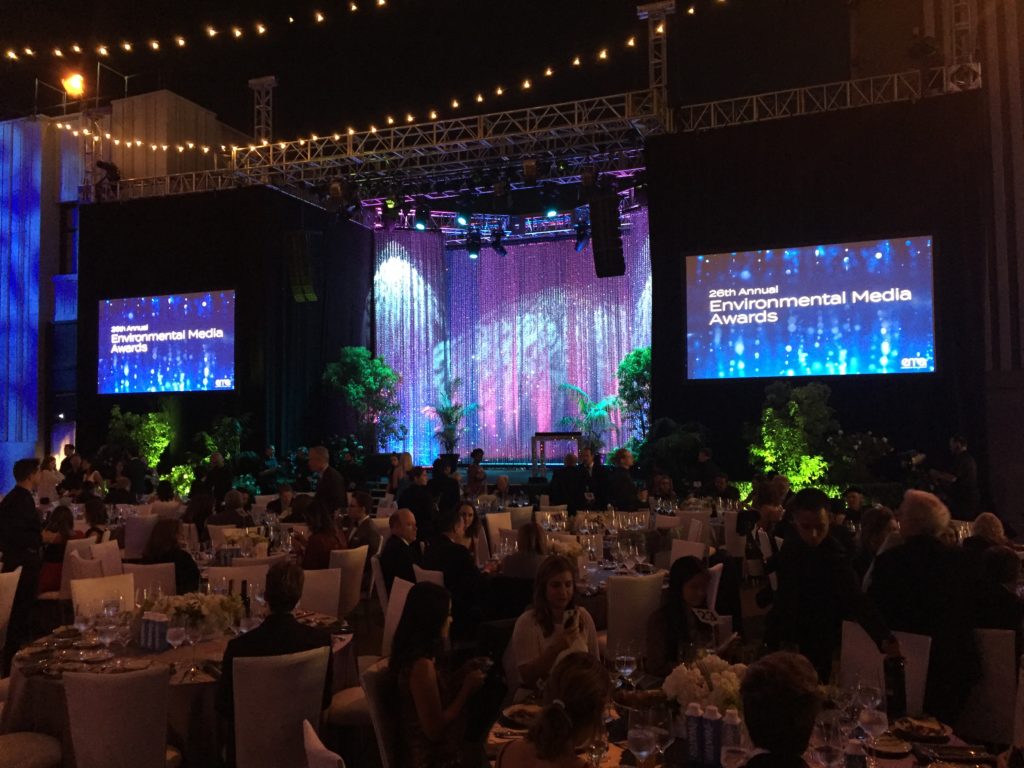 We heard from documentary film producers, environmental rights experts, and celebrities while the awards were given out. Each of them had a unique perspective and passion about our ever changing world and what we can do to preserve it for the future. Two EMA Futures awards were given, one to Jayden Smith for his work with his company Just Water and the other to Shailene Woodley. It was wild to see this girl who I have seen play various roles on my TV at home talk about her passion for our environment. She eloquently encouraged all of us as attendees to stand up, speak out, and do so in love and with our community. Hearing her perspective on why she was so passionate about our planet was what really got to me, she mentioned several times how she wants change to protect the world her kids and grandkids will grow up in. She doesn't even have children yet, so hearing her speak so passionately really lit a fire in me since I have two sweet babies already in this world. I have always been someone with a mild interest in environmental and social justice, so I am not too ignorant to the changes, good and bad, in our world.
Yet, to be honest, since becoming a mama I have been so busy that I have lost touch a little bit. Sometimes it's all I can do to make sure that my family eats healthy meals during the day amidst all of the craziness of toddlerhood and pregnancy. If you're like me you still want to make smart choices, but it can seem daunting. While we may not be able to fly to North Dakota to protest the Dakota Access Pipeline that doesn't mean that we have nothing to contribute. As parents we are able to shape the future, through the way we raise our children. We can teach them compassion toward others and our planet, we can speak with them about the things that are happening in our world, and we can expose them to concepts and products that are healthy and safe for them and for the environment. Thats why I love, love, love Babyganics. I know that when I make the choice to use their products I am keeping my family safe and doing something smart for our planet. Win, win for mama!