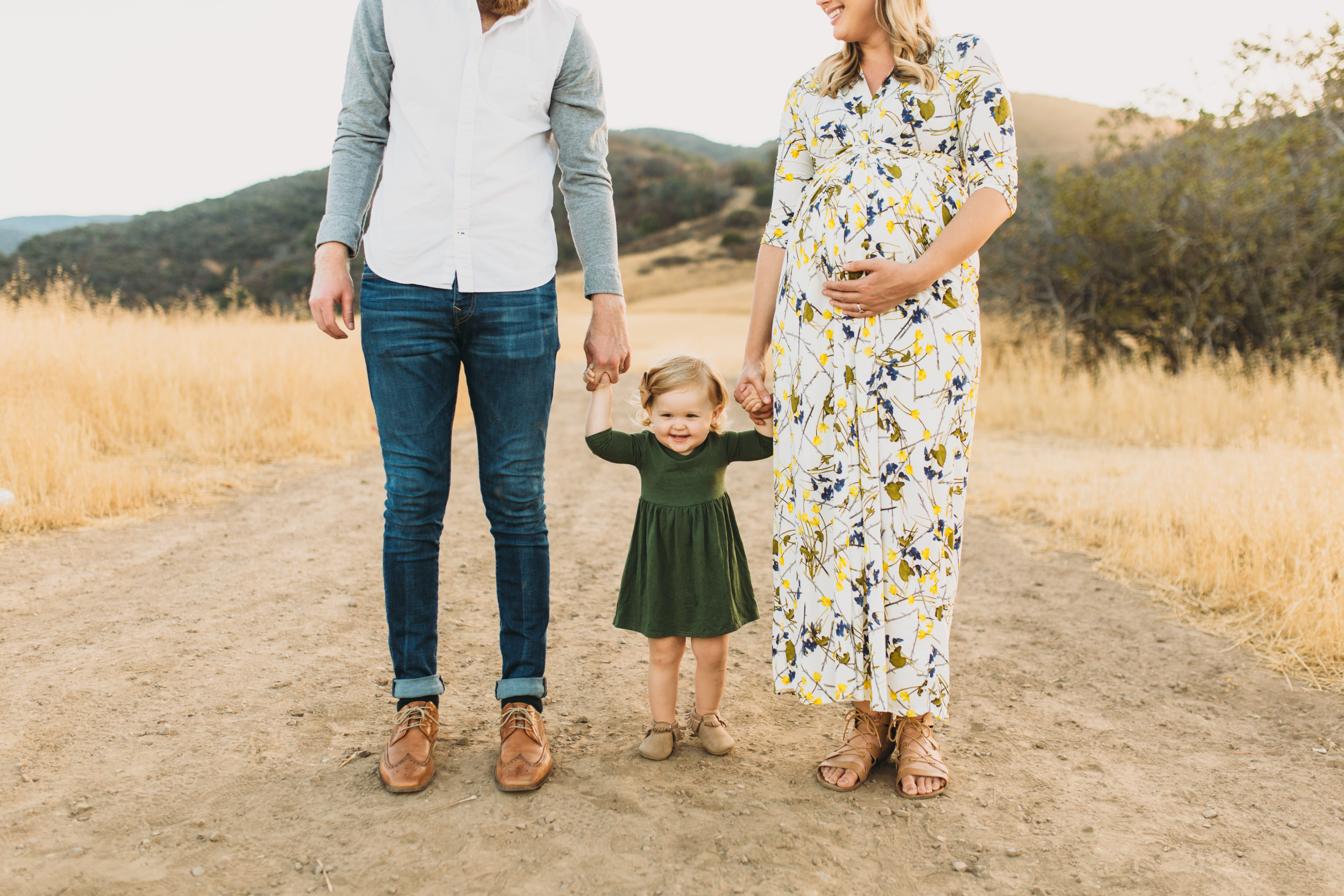 I can't believe we are getting so close to meeting this sweet baby. With my baby shower this next weekend, I know that the rest of the time is going to just fly by with nesting and loads of tiny baby laundry. So, I knew I wanted to take some family maternity photos pronto. First of all, because I didn't want to run out of time, and second, I knew I would only be getting bigger and bigger these last weeks. I enlisted the help of one of my besties and her super skilled photographer husband from Eric McFarland Photography to take our pictures. The results, as you can see, are positively dreamy. Plus, my dress from Roolee boutique made this 8 month pregnant lady feel like a zillion bucks. I also promised to share a bit more about how my husband and I met and how he proposed, so scroll down past all the pretty photos to read that goodness.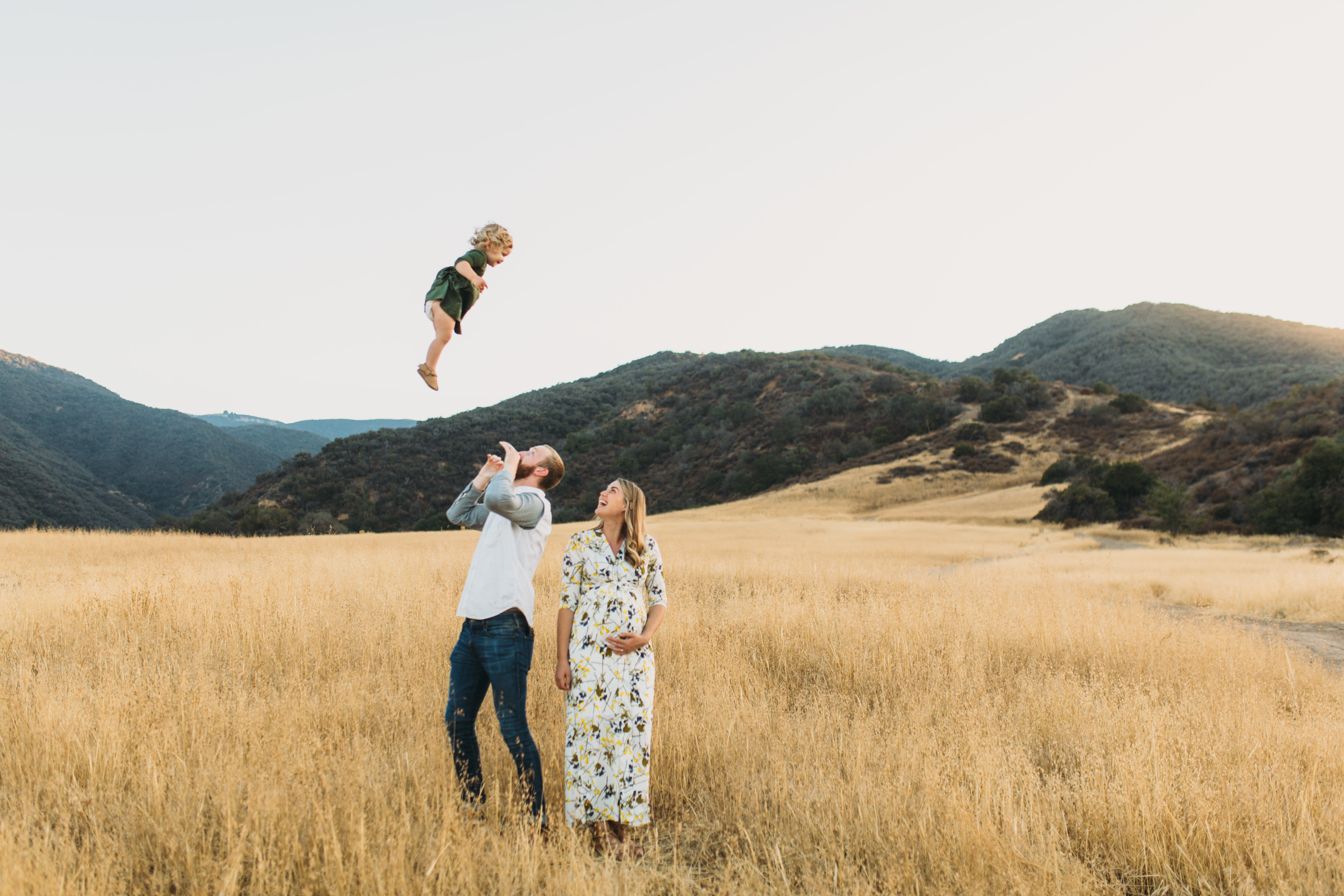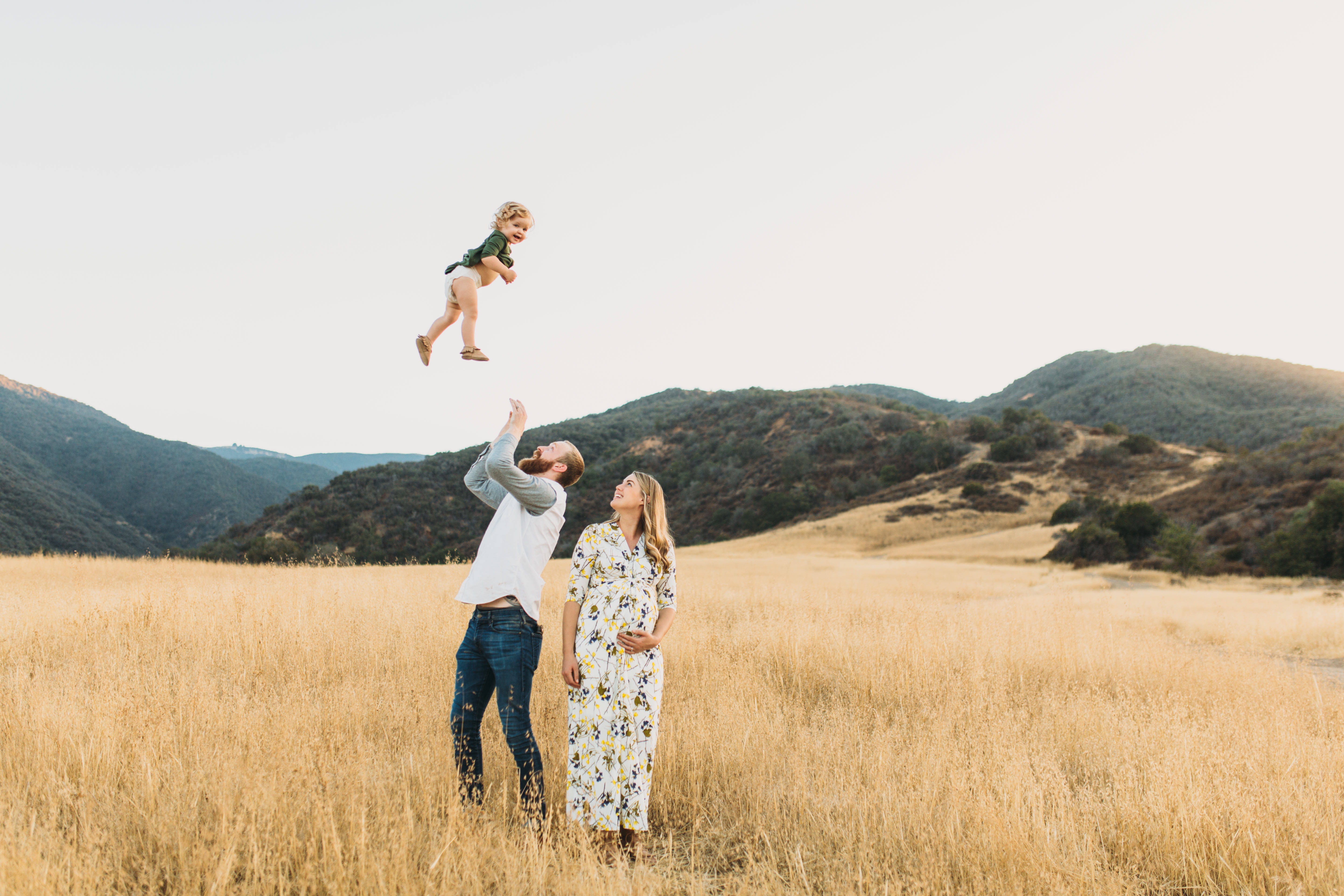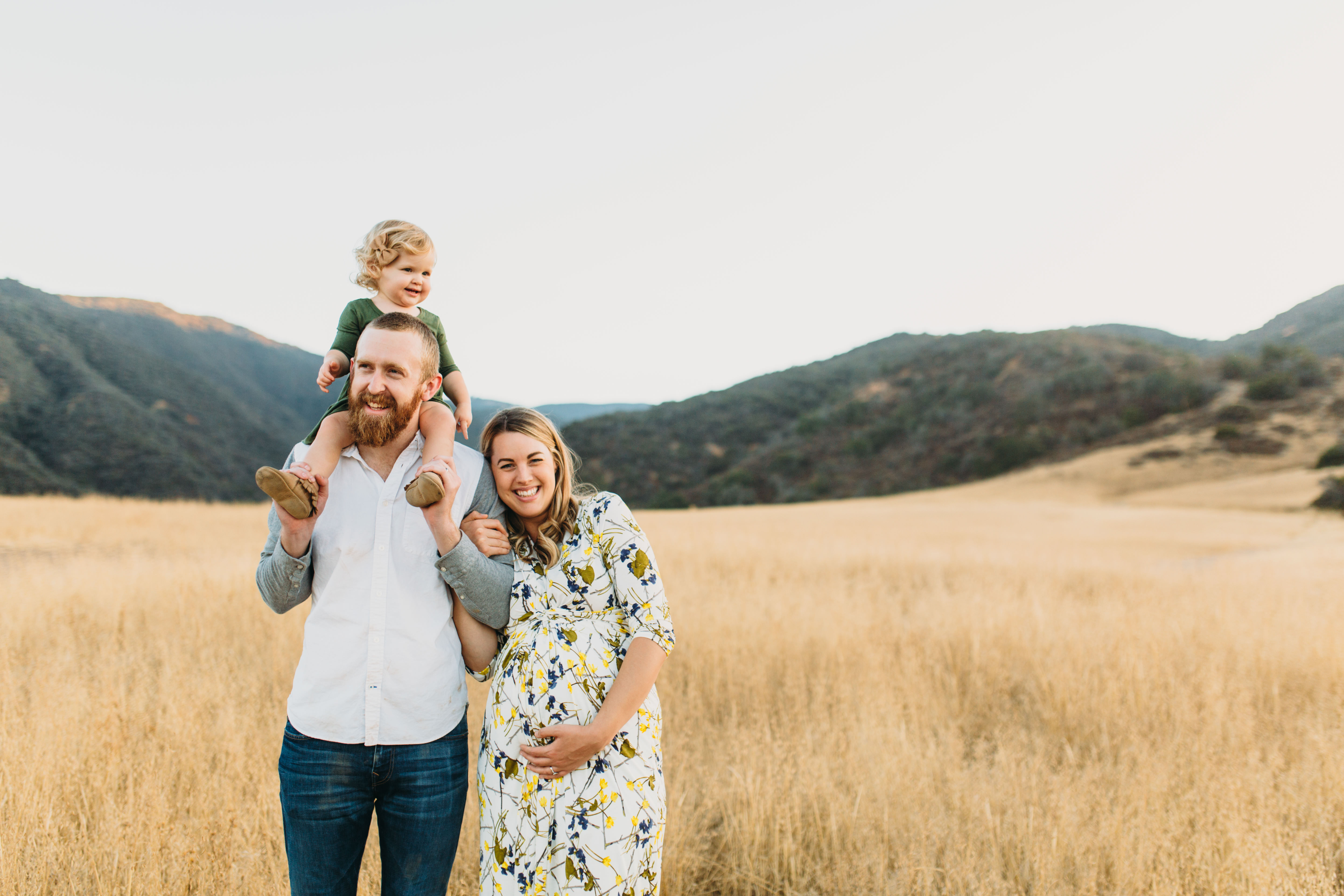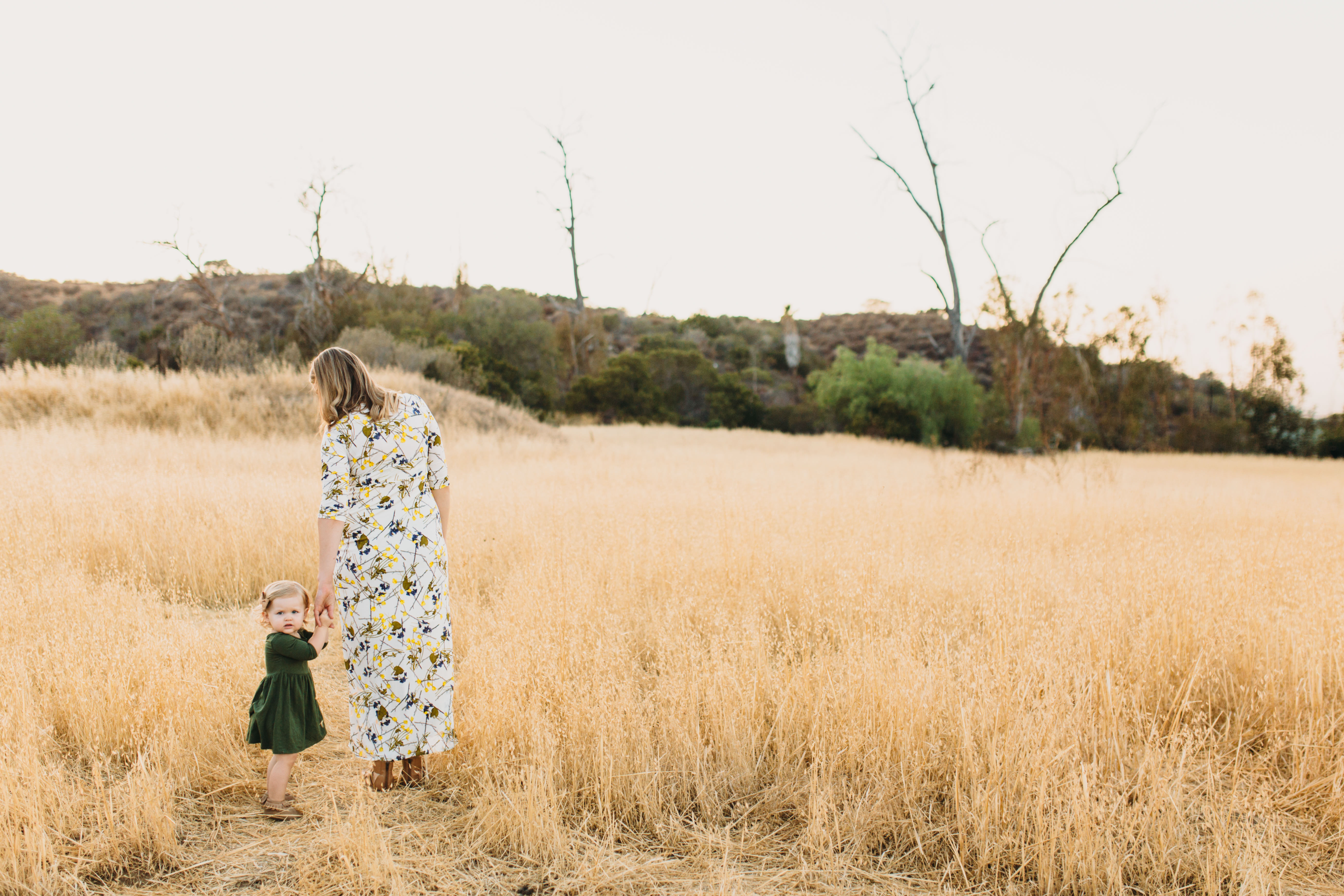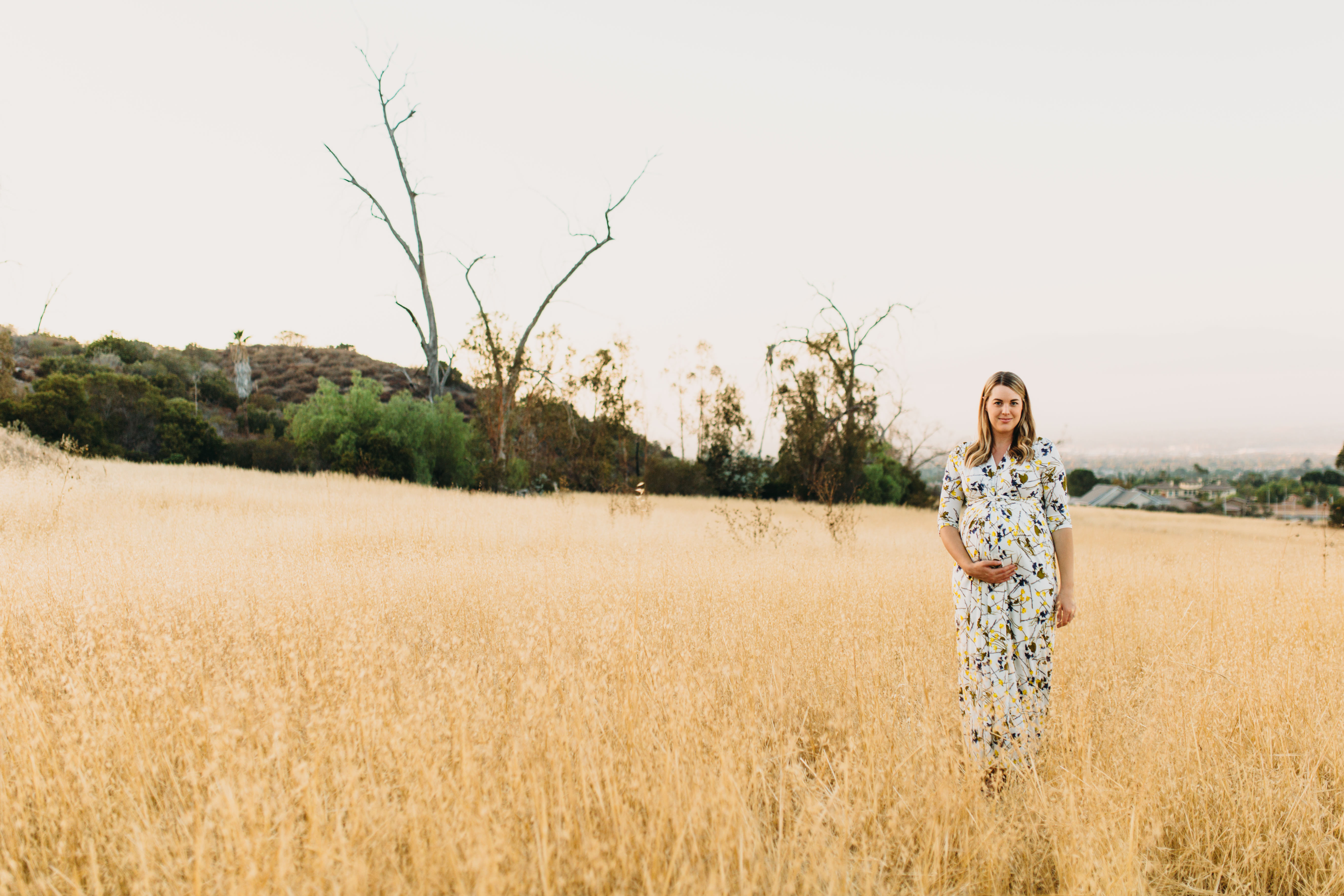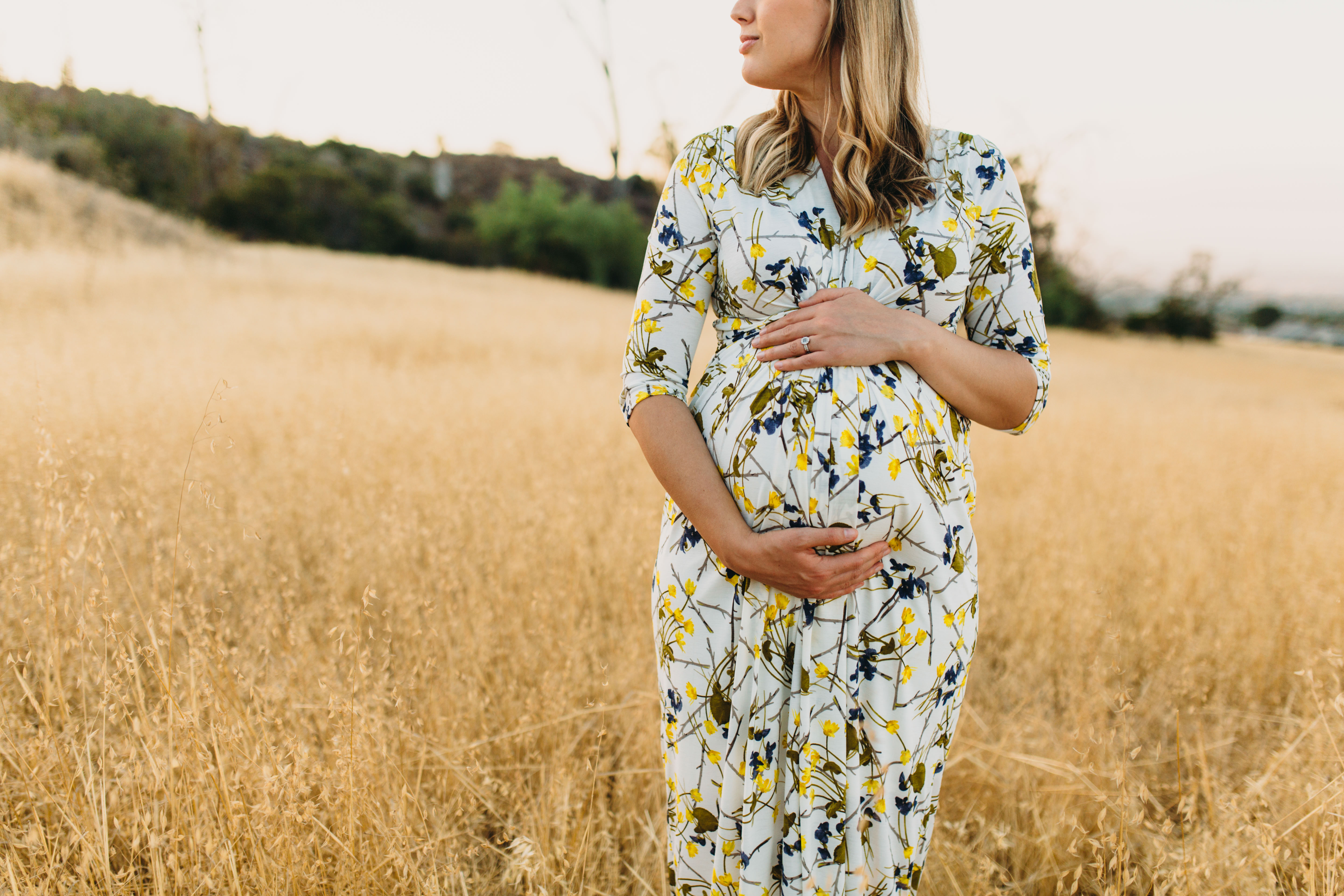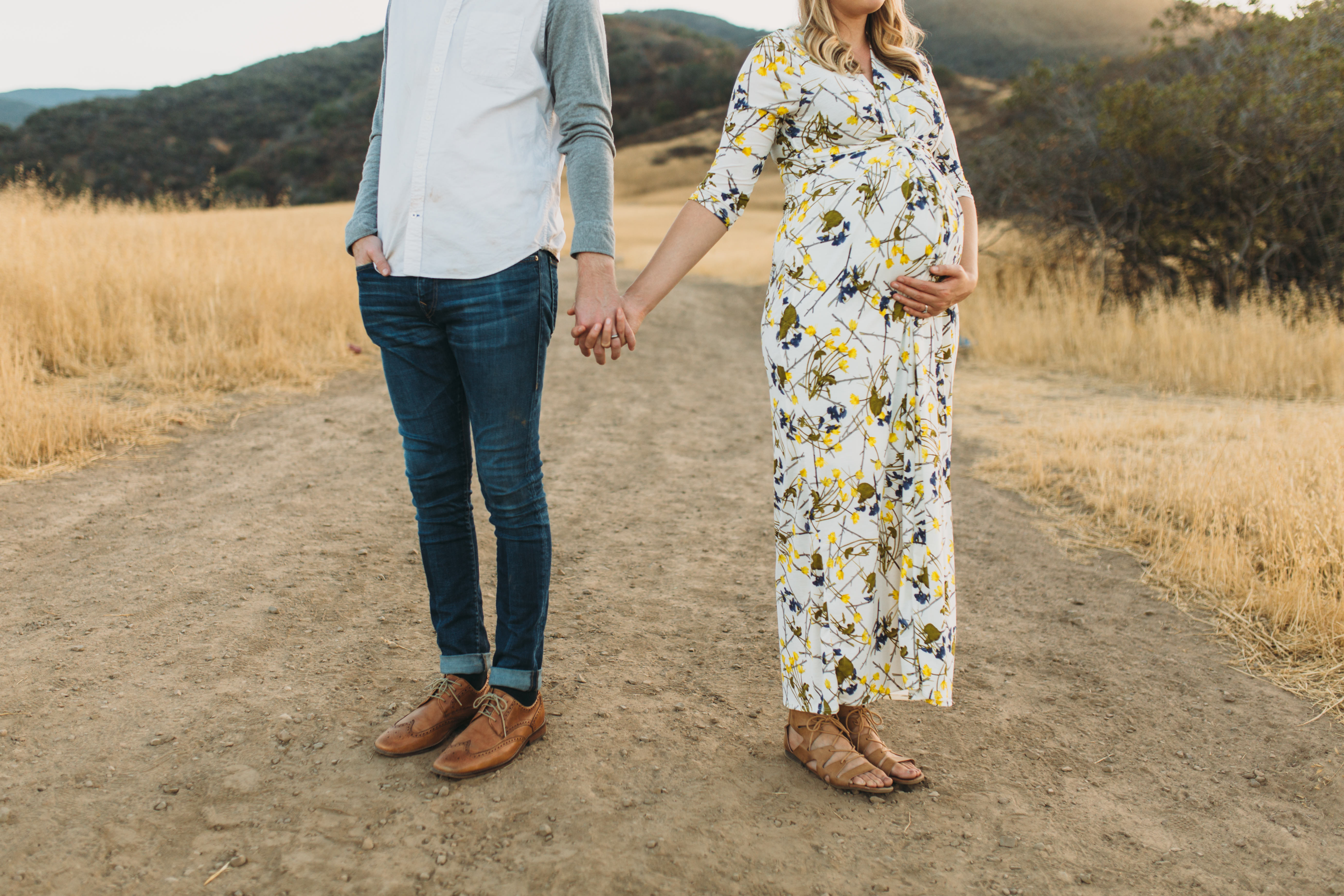 The Story of Us
It all started with a skateboard. Well, that's where it really started anyway. Christian and I were both attending California Baptist University, I was a junior and he was a sophomore. I happened to be dating the wrong person at the time, something I was really good at in college (insert major eye roll). Christian happened to be friends with him and as he would put it he had "heard how amazing I was". His words, not mine you guys. So while I was still attached elsewhere, he made his first move. I was chatting with a friend outside of my apartment building when I saw a tall cutie leap off of his skateboard and say "Hold on" to the person he was on the phone with (turns out it was his Mom, I was pretty important I guess). He introduced himself to me and then went on his way. Needless to say, I was one part caught off guard and two parts intrigued. From there we started to very slowly develop a friendship.
When things ended with my other relationship, my friendship with Christian began to grow. It was not an immediate love connection, although we both admit later that we would have liked it to be. Instead we built a deep friendship on long walks around campus at night and midnight trips to Del Taco. After about three months Christian told me over Facebook messenger that he liked me. Gasp! I responded with something along the lines of "thank you". Awkward. You see that past two relationships I had been in were not the healthiest and I was nervous about jumping right into something new. So instead of being honest about that, I took the typical girl route and played it off like I wasn't interested and played hard to get. Those next 4 months we continued to be great friends and kinda dated other people all the while just slowly falling in love with each other. Sorry other chumps.
The romance really started 9 months after that first introduction when we were both getting ready to leave for choir tour like a couple of super nerds, but we were in different choirs. We drove and got in and out and ate it on an empty campus chatting about what was next for us. We knew that we were finally on the same page and ready to pursue something real, but were were heading on tour for three weeks and then each of us were going to other states for internships. It didn't make sense to start something serious but we also didn't want to lose what we had. So, we decided to take it slow. The night ended with me saying " you are not allowed to kiss me" and then him leaning in a doing it anyway.  I sure am glad that he did.
Those next three months apart we talked all day every day over text messages and Skyped most days. Then I realized that I was really falling for him and had a freak out and told him I needed a week of no talking to pray and really think about everything. I knew in my heart that if we started dating, that would be it for me, because I already knew he was the person I wanted to marry. I was scared, but he was so gracious and understanding. He encouraged me and told me he would be praying too. After that week we both felt like we knew it was what we really wanted, so we committed to not pursue anyone else while we were apart. Then he picked me up from the airport at the end of the summer and we spent the day with his family. When he dropped me off at home, he sneakily asked my Dad for permission to date me (as if he didn't already earn enough points for being the most kind and caring guy I knew, sheesh). He took me out to the car and read me a letter he had written and asked me to be his girlfriend. I, of course, said yes.
Our dating relationship had it's fair share of highs a lows, but I never questioned our love for each other. We dated for almost 4 years before Christian proposed, and that is a pretty great story too. I decided I will share that one another time because I doubt anyone even finished reading this lengthy post.