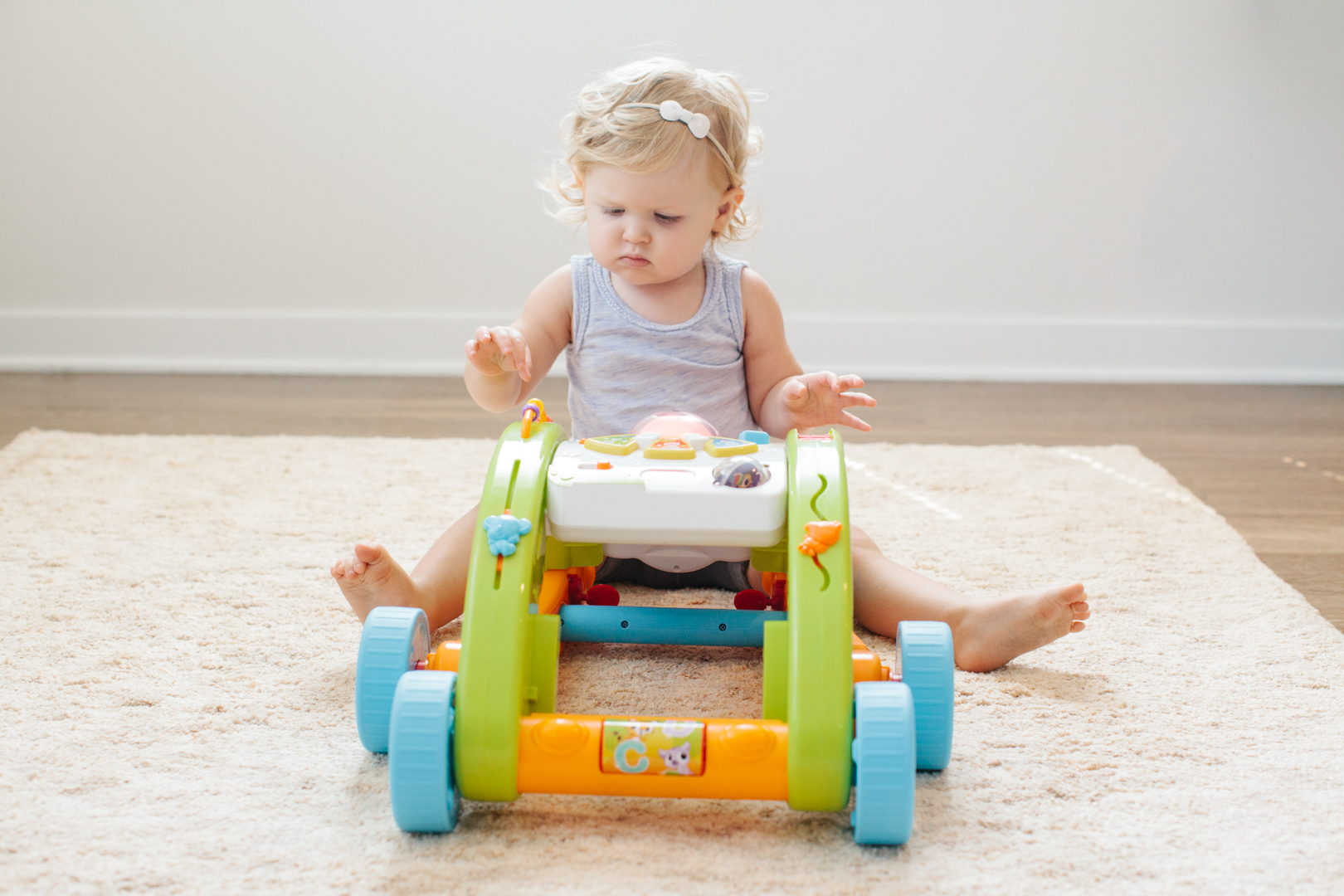 Playtime has been getting a little wild in our house lately thanks to some new super fun toys from Little Tikes. I have a pretty rigorous selection process when it comes to bringing toys into our home. As a teacher I always want toys that encourage development, learning, imaginative play, or all three! Then there's the other issue that we have a teeny tiny home and Elouise's play space in in our open concept living area, meaning whatever toys she has are in plain view at all times. So I'm always on the hunt for toys that make sense for our family and these two from Little Tikes have already brought us so many smiles.
Light 'n Go 3-in-1 Activity Walker
Although Elouise has been walking for almost 10 months, this walker is one of her new favorites. She loves to push it around the island in our kitchen and watch the lights dance on the floor as she goes. Beyond that, there's a ton of of engaging activities within the toy that she loves. I can even lock the wheels for it to be a more of a activity table or fold the walker down for her to play with seated on the floor. There are literally more than 70 different ways to interact with this toy between the three different play modes. You can choose music to have the buttons play songs and melodies, words to have them say shapes and colors, or wild mode where the buttons make fun animal noises.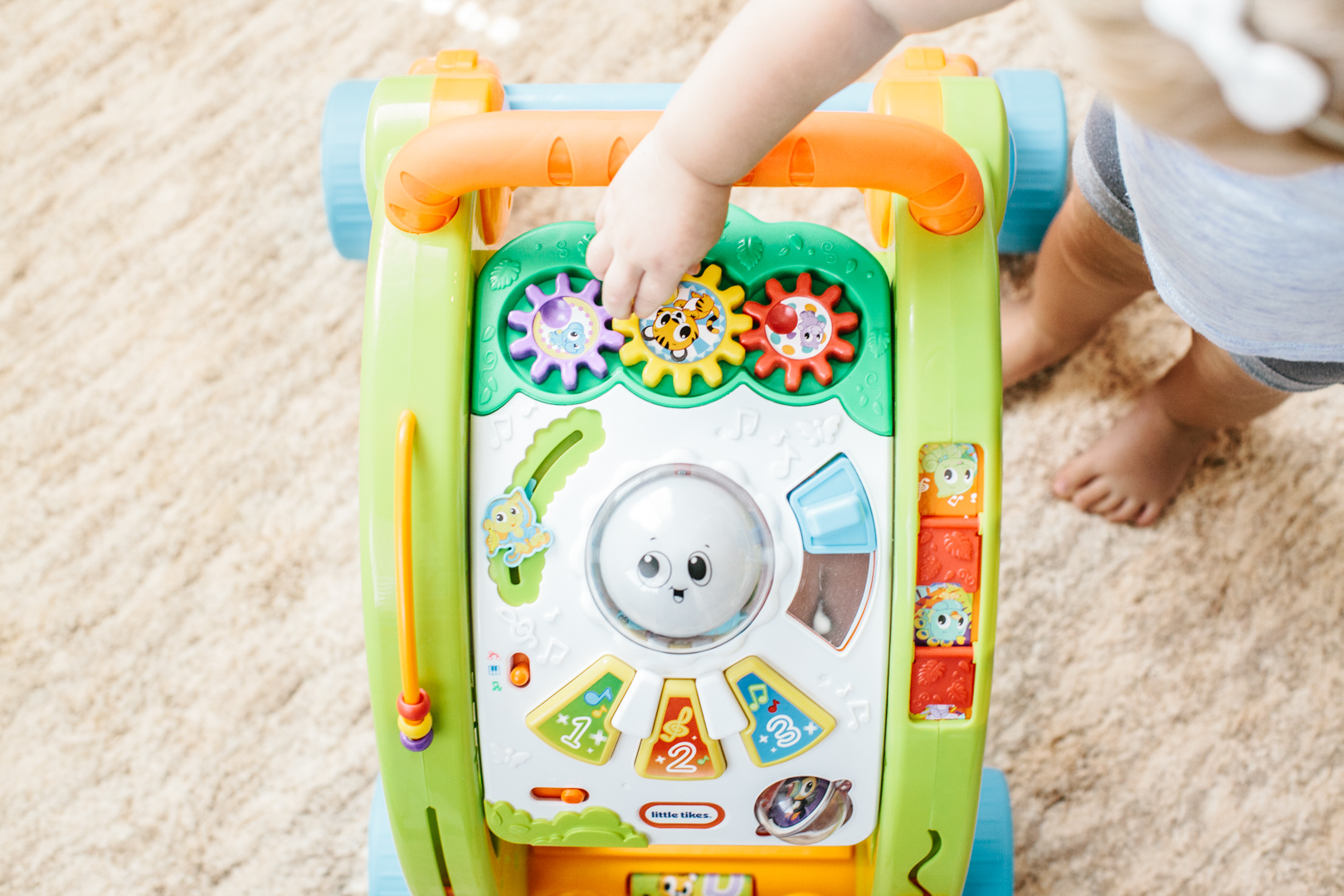 Light 'n Go Activity Garden Treehouse
Elouise calls this her "tee-house" and she is obsessed. It is well worth the space it takes up in her tiny play area. In fact, since we've set it up, she hasn't played with anything else. There are two ways to set it up, like this were it's like a little fort, or open so crawlers or less confident walkers can still play. This one has more than 80 ways to play, and I think she has maybe found half of those, which means there is still so much fun ahead. She loves to open and shut the door and checks her mail box frequently. Except instead of important mail and bills, she finds adorable shapes that she can sort up above. There's also a fun light up lantern that gives off disco lights that prompt some sweet dance moves or look like fireflies for her to count. She can also play with either side of the treehouse by putting the colored balls into the different animals and watching them slide down the ramps. Plus on the back is a super sweet little slide!
I don't imagine these toys getting old anytime soon, we are loving them! Then once baby boy is about 6 months he'll be able to get just as much fun out of them!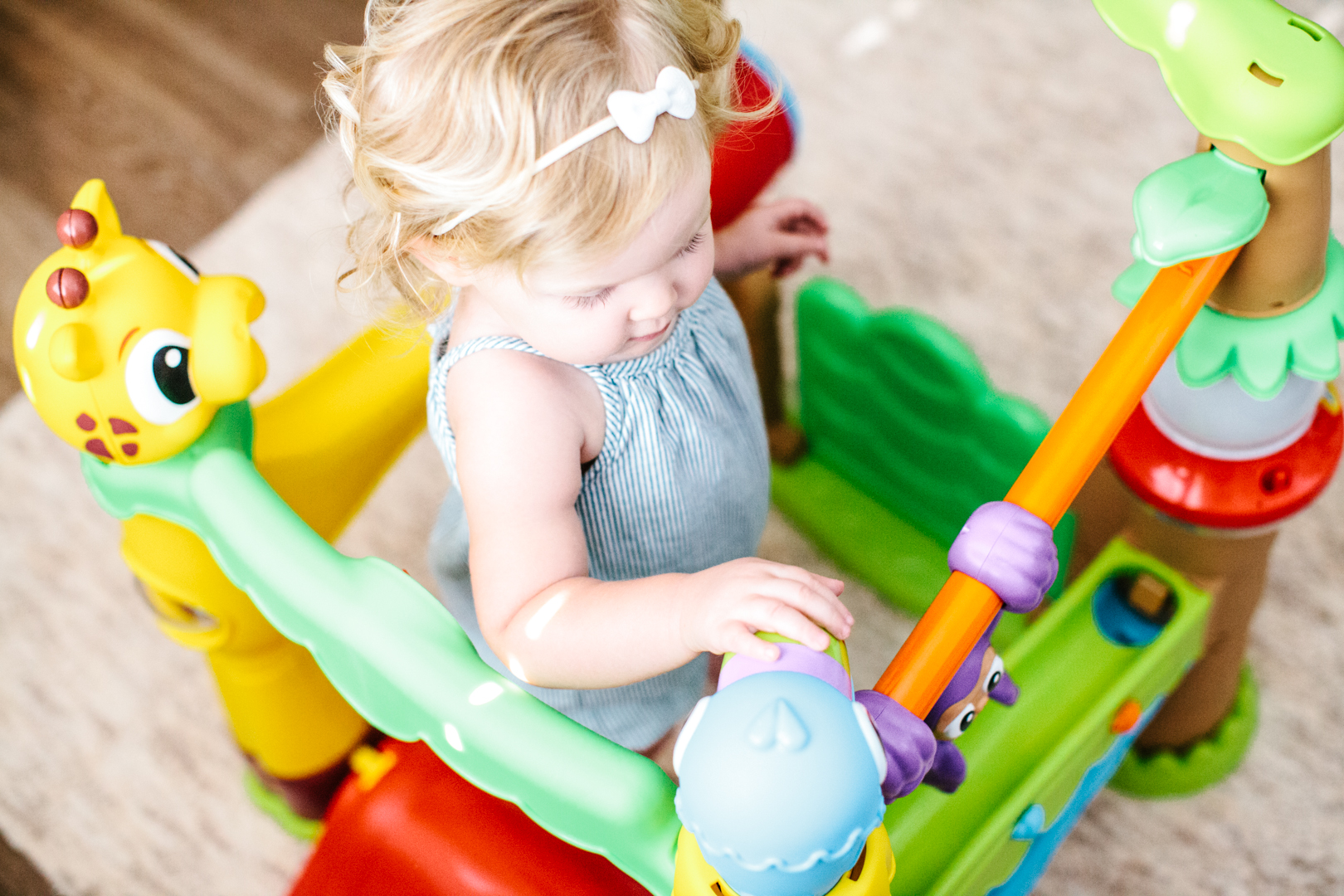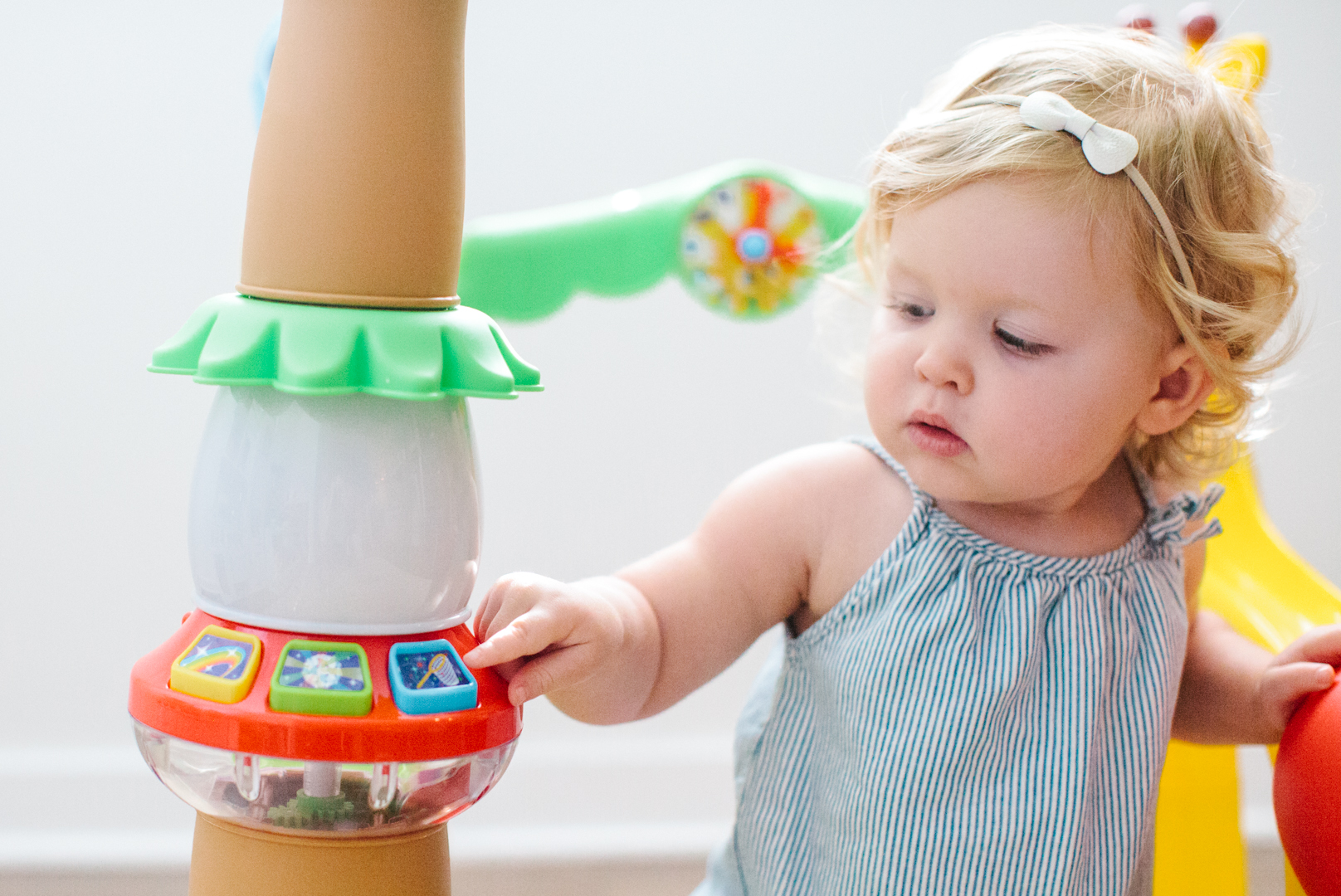 *This post was sponsored by Little Tikes, all opinions about the products are my own.