Okay, I know a it's a lame excuse for a rhyme but I couldn't resist making myself giggle. I am here to talk about last minute Easter shopping. This year we are hosting Easter at our home which means that my mind has been on all things menu and getting the house in order. Then I realized that my children need Easter baskets, and I have a two year old who LOVES holidays and celebrating with every fiber of her being, so I have to bring my A-game. Well, here I am a week away and finally pulling together some pretty top notch baskets, if I do say so myself. Here are some of the actual things I'm giving to my kiddos in their baskets this year. Most of them can be snagged at Target because that's just how I live my life. I did also include a few things from some of my favorite small ships that were just too good to pass up on, and if you hurry there's still time for you to order them and have them show up in time for the Big Bunny's special delivery.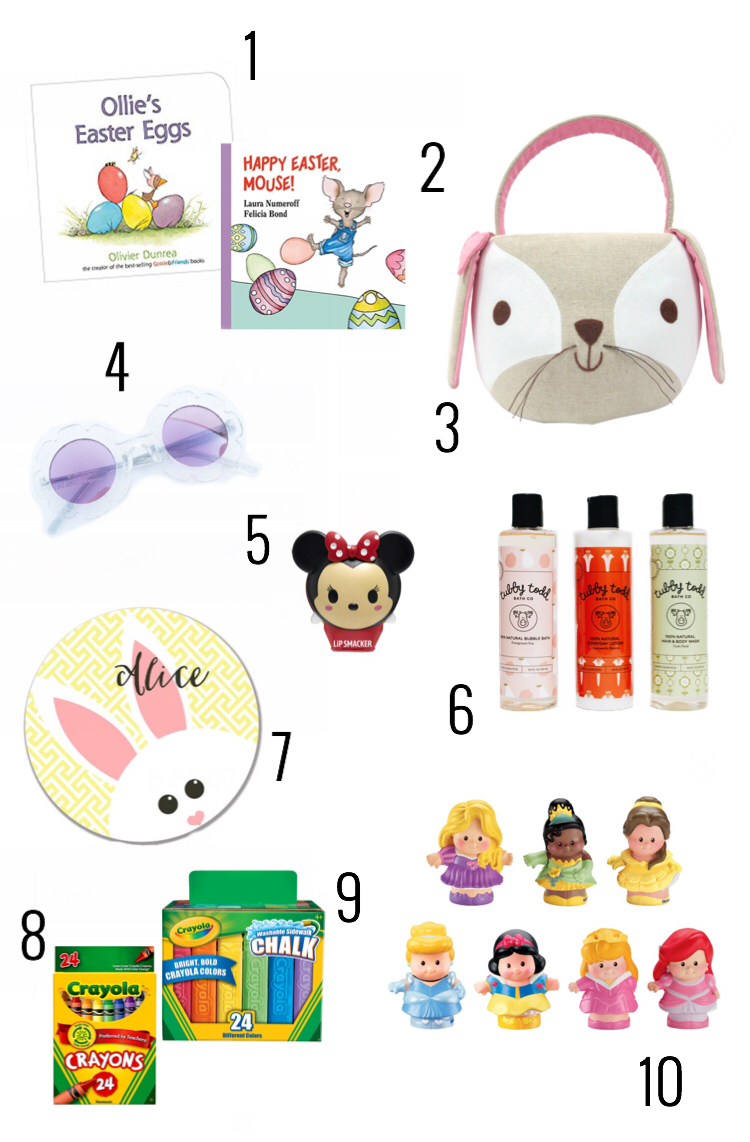 1 / 2 / 3 / 4 / 5 / 6 / 7 / 8 / 9 / 10
I also would love to know any fun traditions that you all do with your kiddos surrounding Easter. We are Christian, which means that Easter is actually celebrated in our home as the resurrection of Christ. With that being said I love any reason to decorate, celebrate, or create tradition so we are not passing up on including the Easter Bunny. Last year Elouise was still a bit too little to really have any understanding of what was going on but now we're past the point of that excuse. Help! I need to some fun ideas.