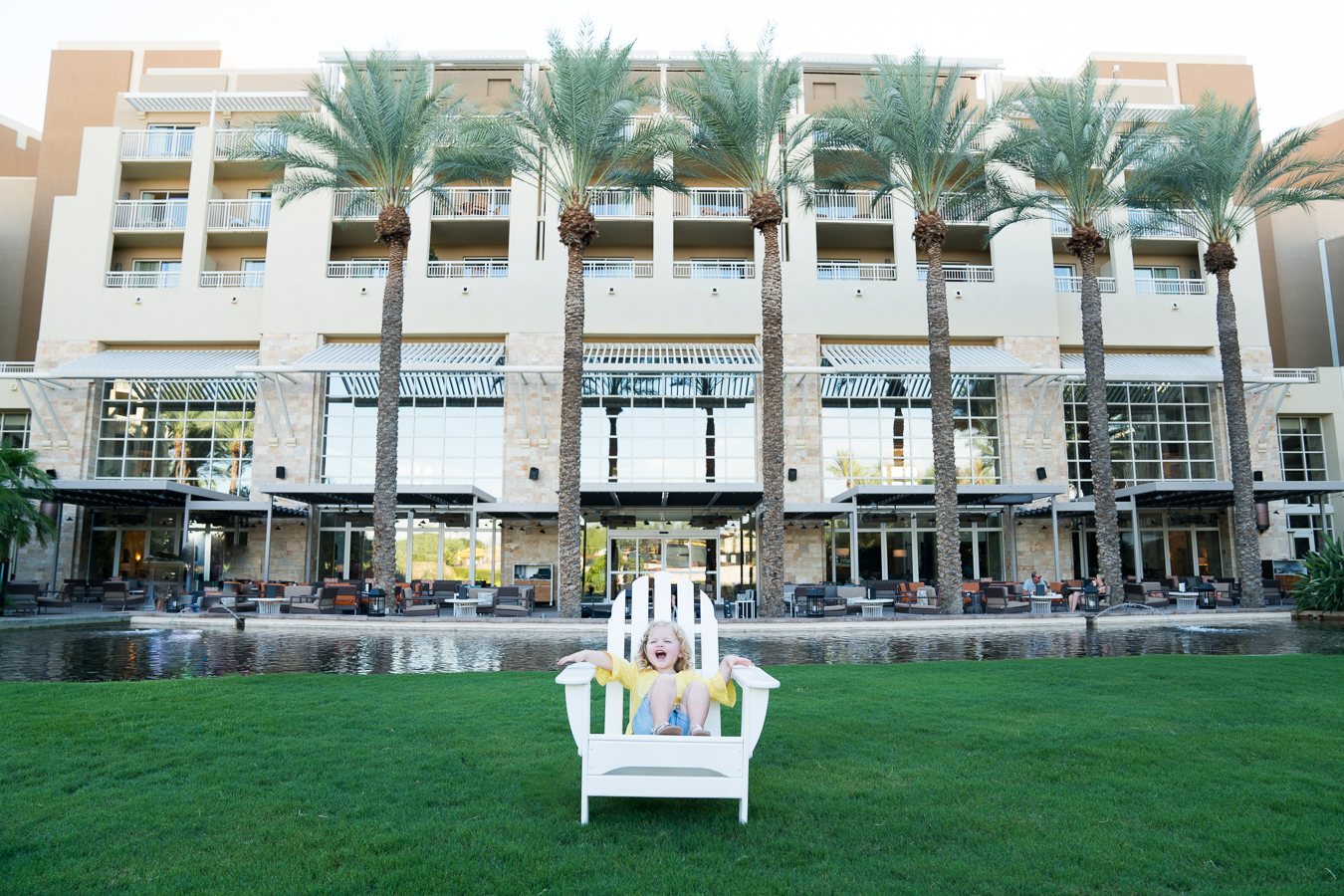 I am here to report that a vacation with two littles can be incredible. Don't believe me? Just look at these photos! Elouise had the time of her life and we loved having fun as a family. I think it really had to do with the location we chose also. Thanks a million to the JW Marriott Desert Ridge for hosting us. If you are ever on the hunt for a family friendly resort, just trust me, and the thousands of photos below, when I say that this place is a family vacation dream. There was an amazing pool area, which I will be dedicating another post to because it was just that good. I also have vacation tips, road trip essential, packing ideas, and more coming your way so stay tuned. To kick it off, here's a little look at our stay at Desert Ridge!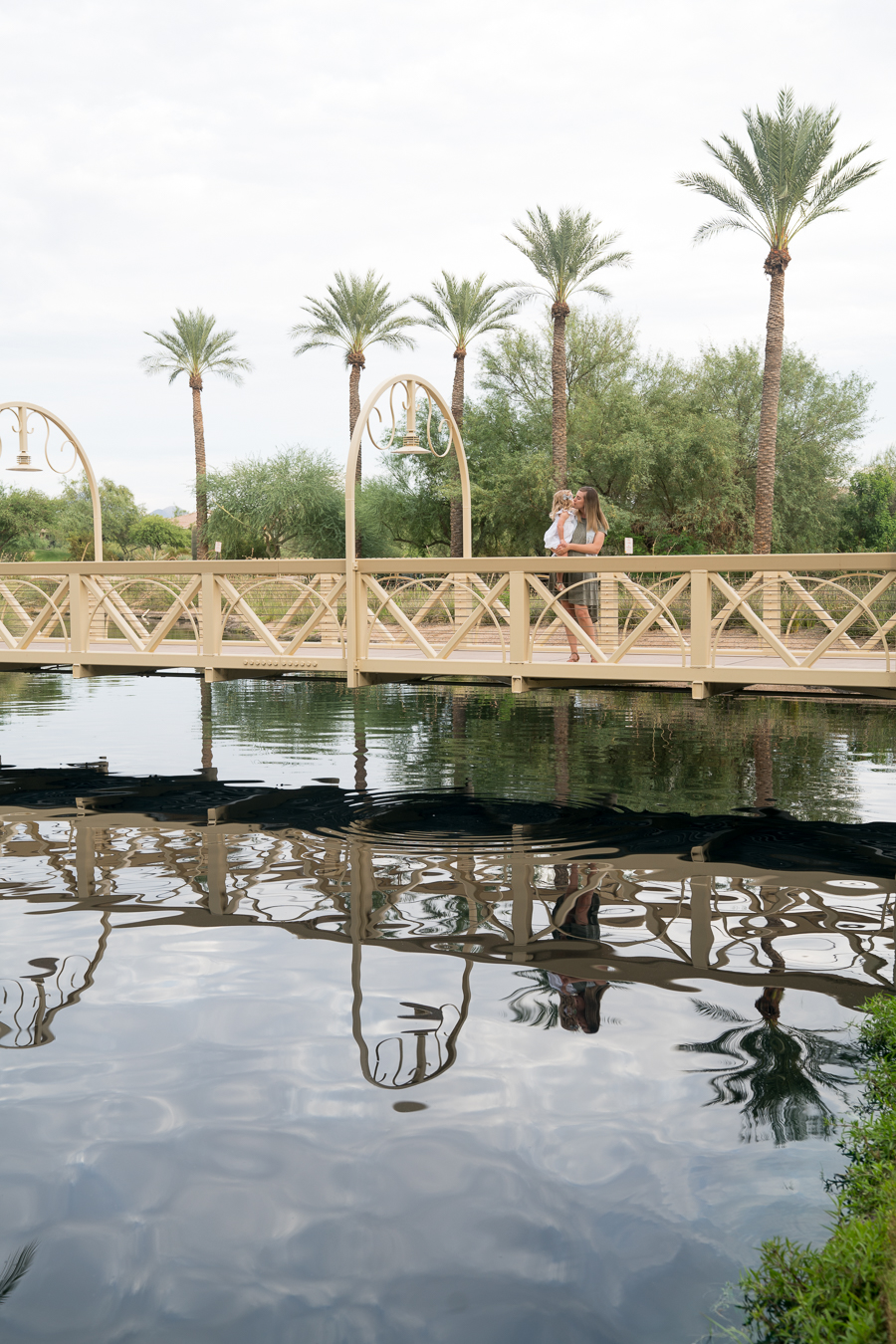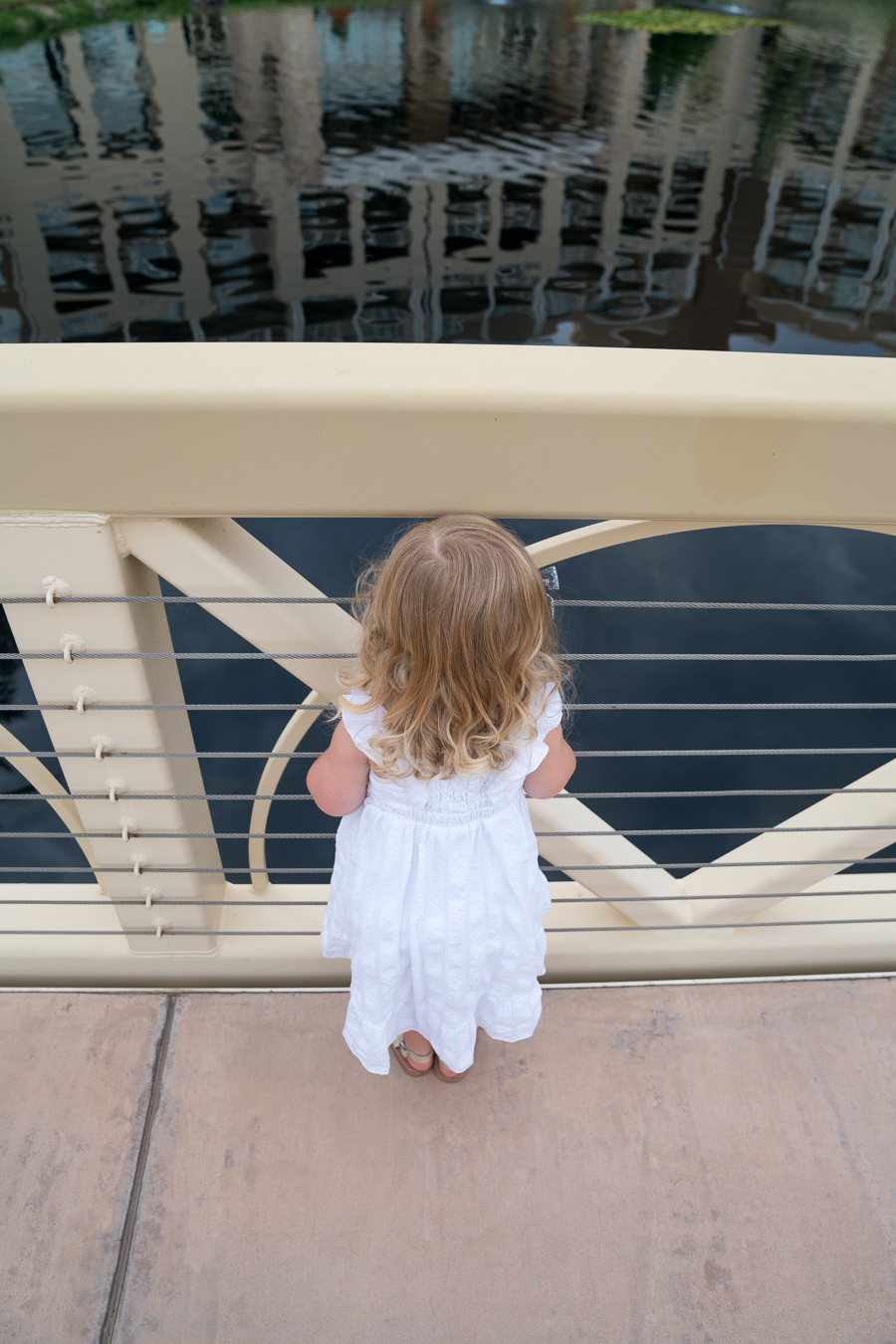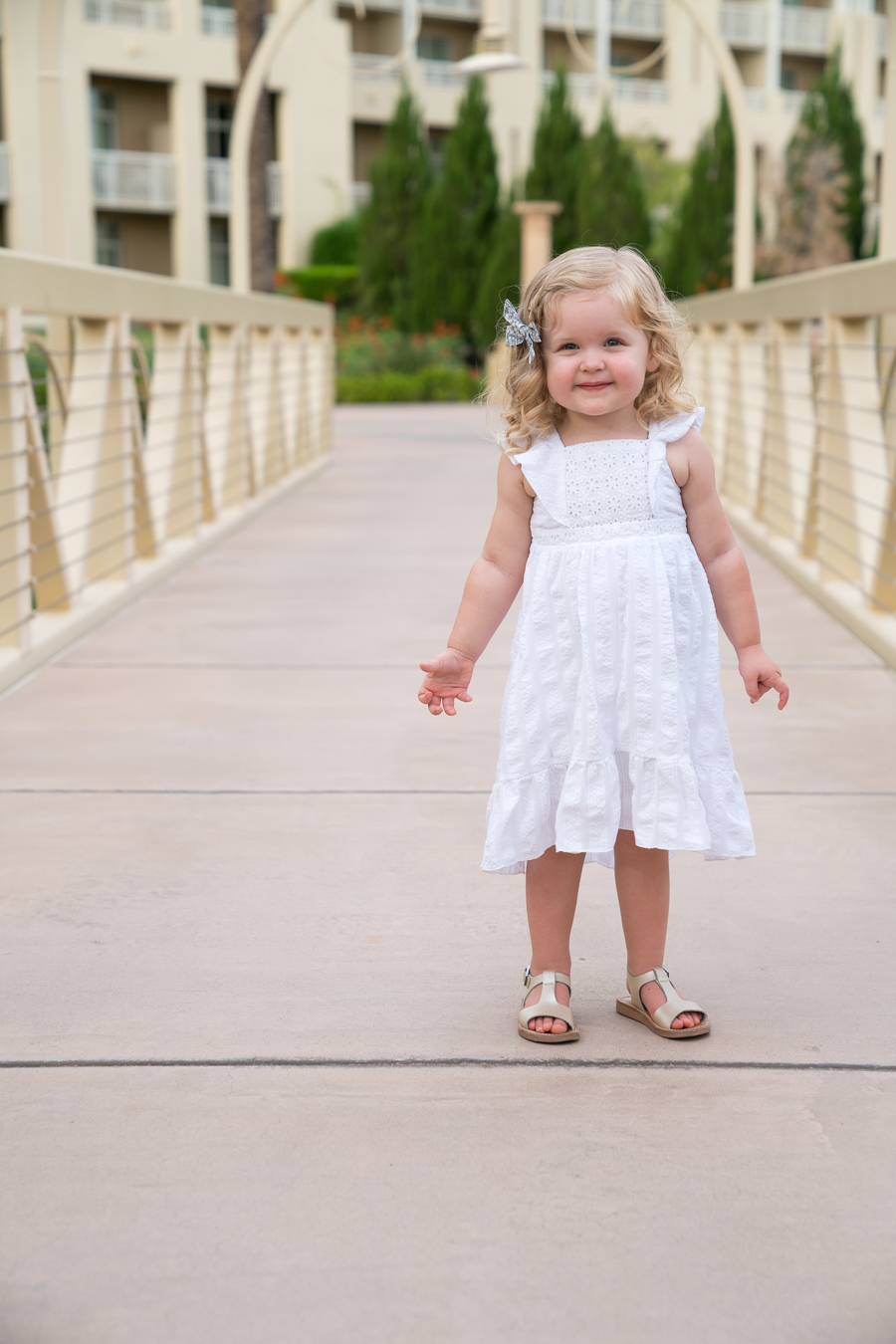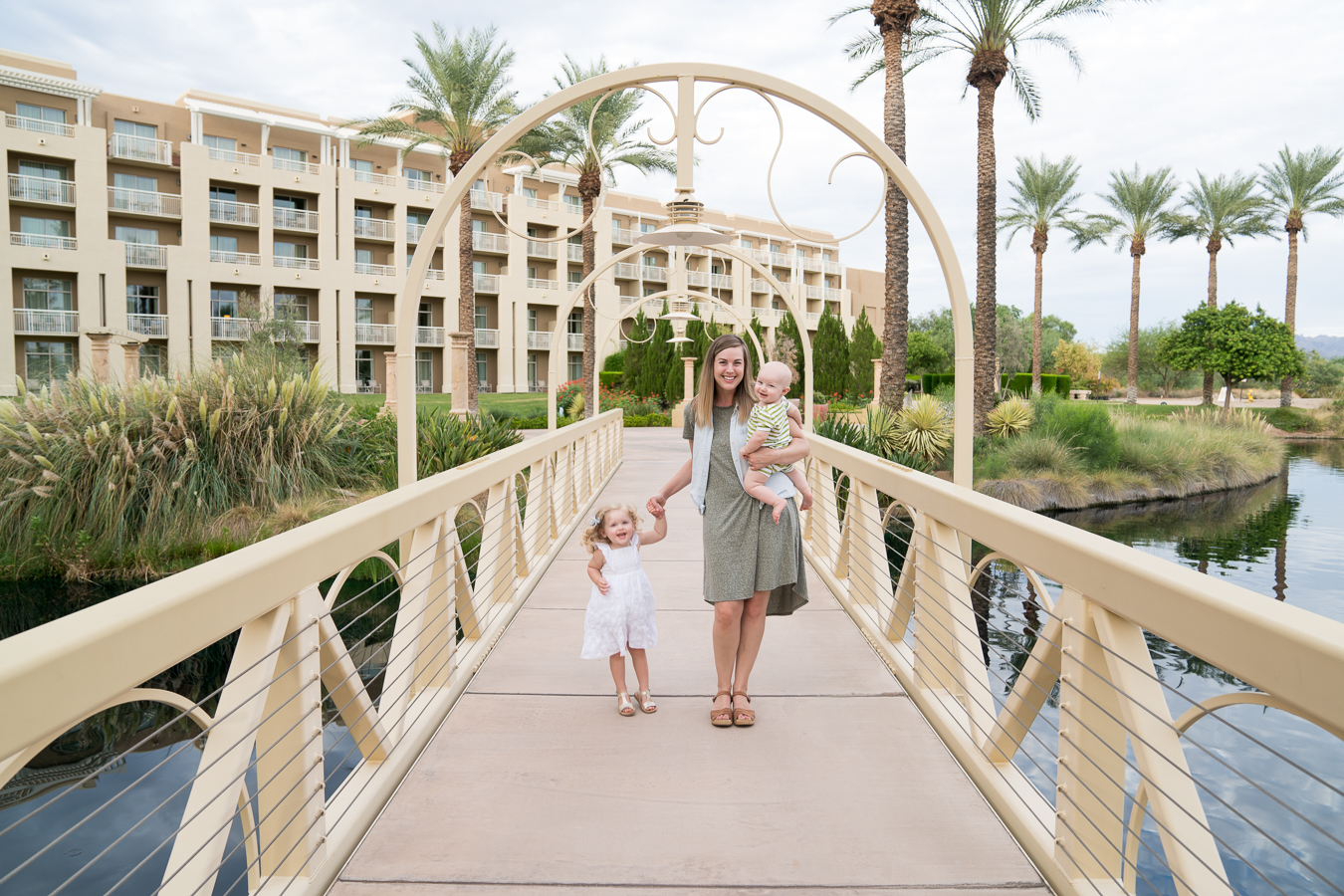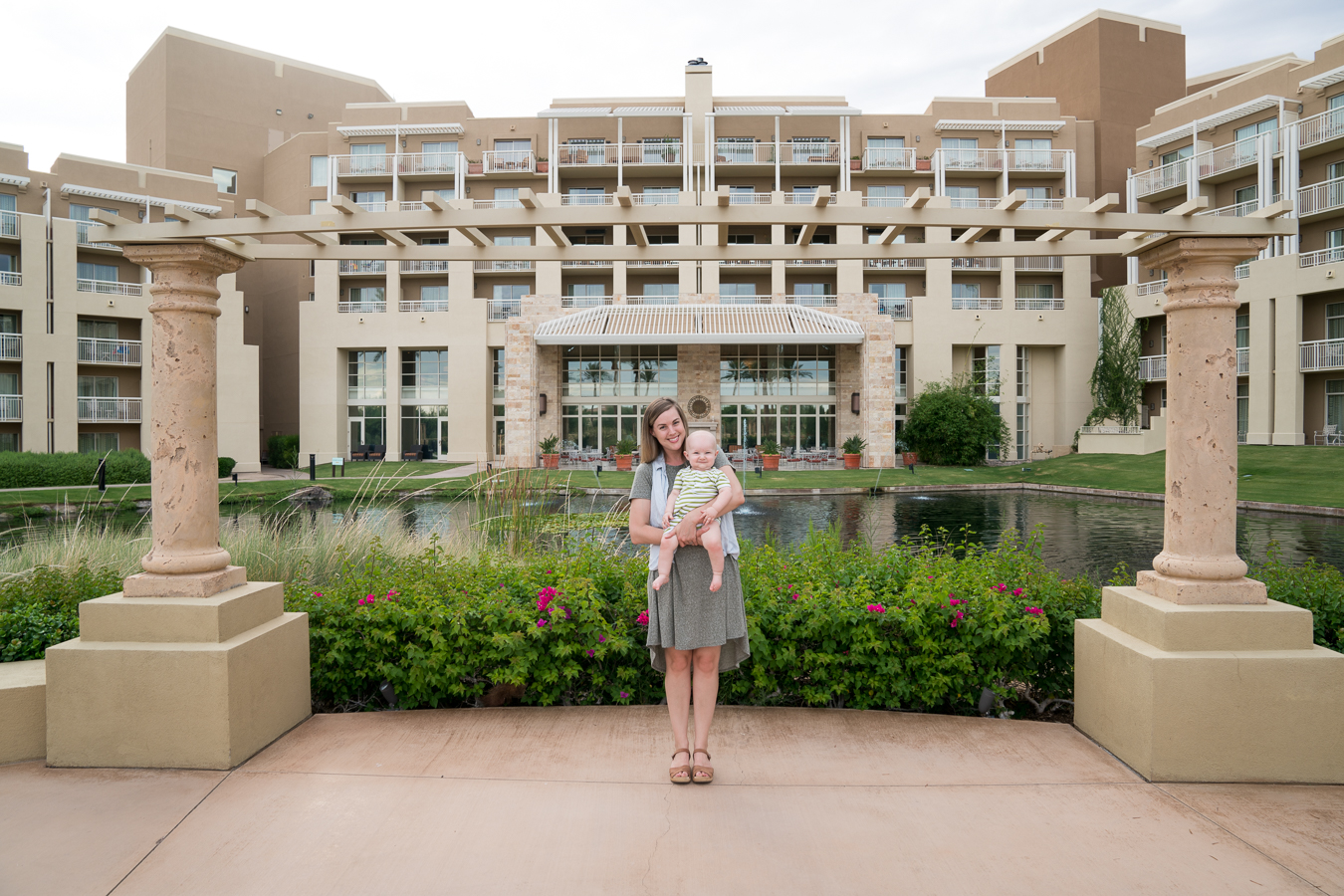 The grounds were absolutely gorgeous and we spent the first morning there exploring. It was literally everything you would expect for a desert oasis. It was green and lush but filled with all sorts of southwestern charm. They have an incredible golf course, which we didn't partake in, but even just the view of it was beautiful. There were friendly faces everywhere we turned which was so refreshing from a hotel staff. Everyone greeted Elouise and Sullivan so sweetly and were accommodating even when Sully was a not so happy camper during dinner at one of the restaurants that first night.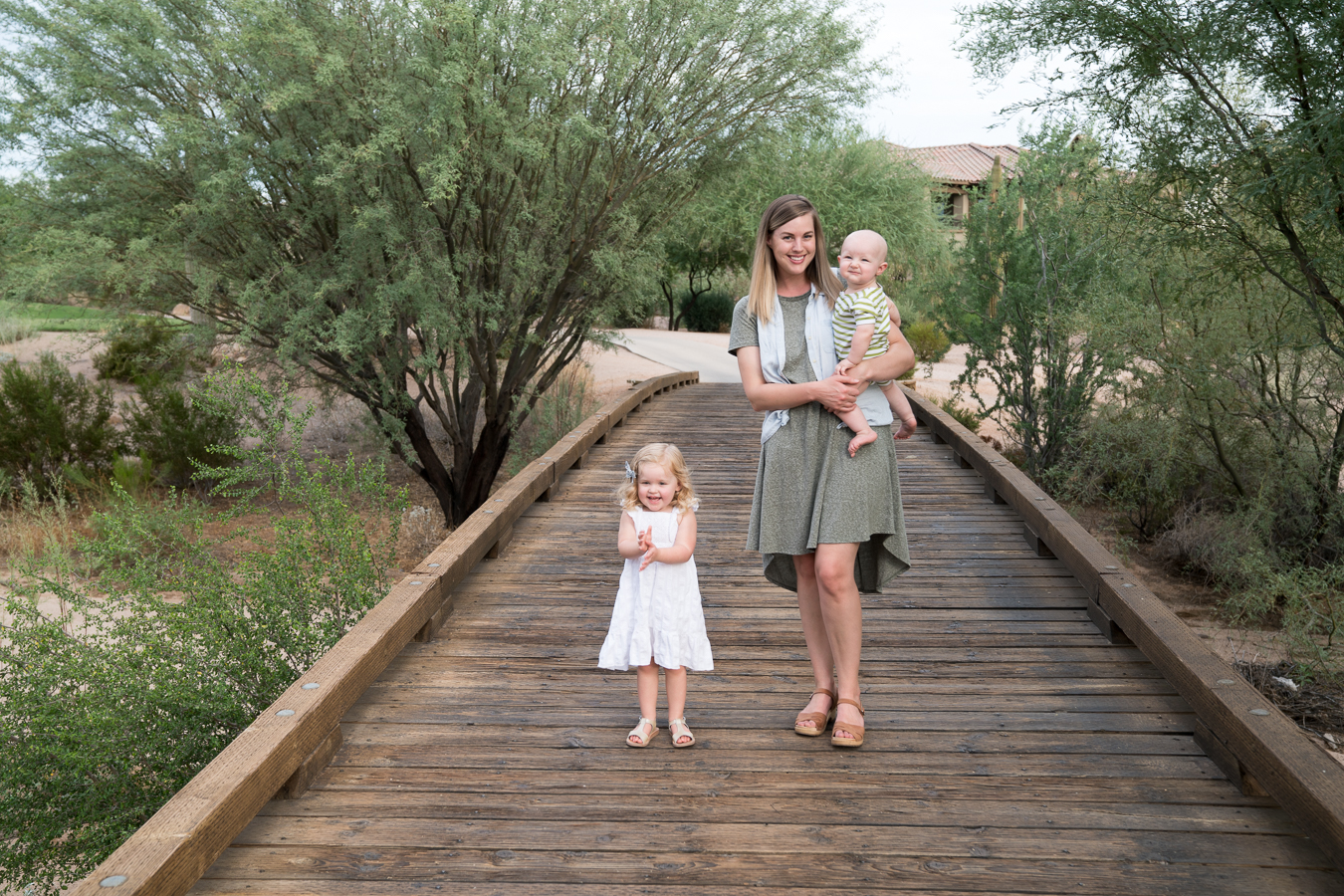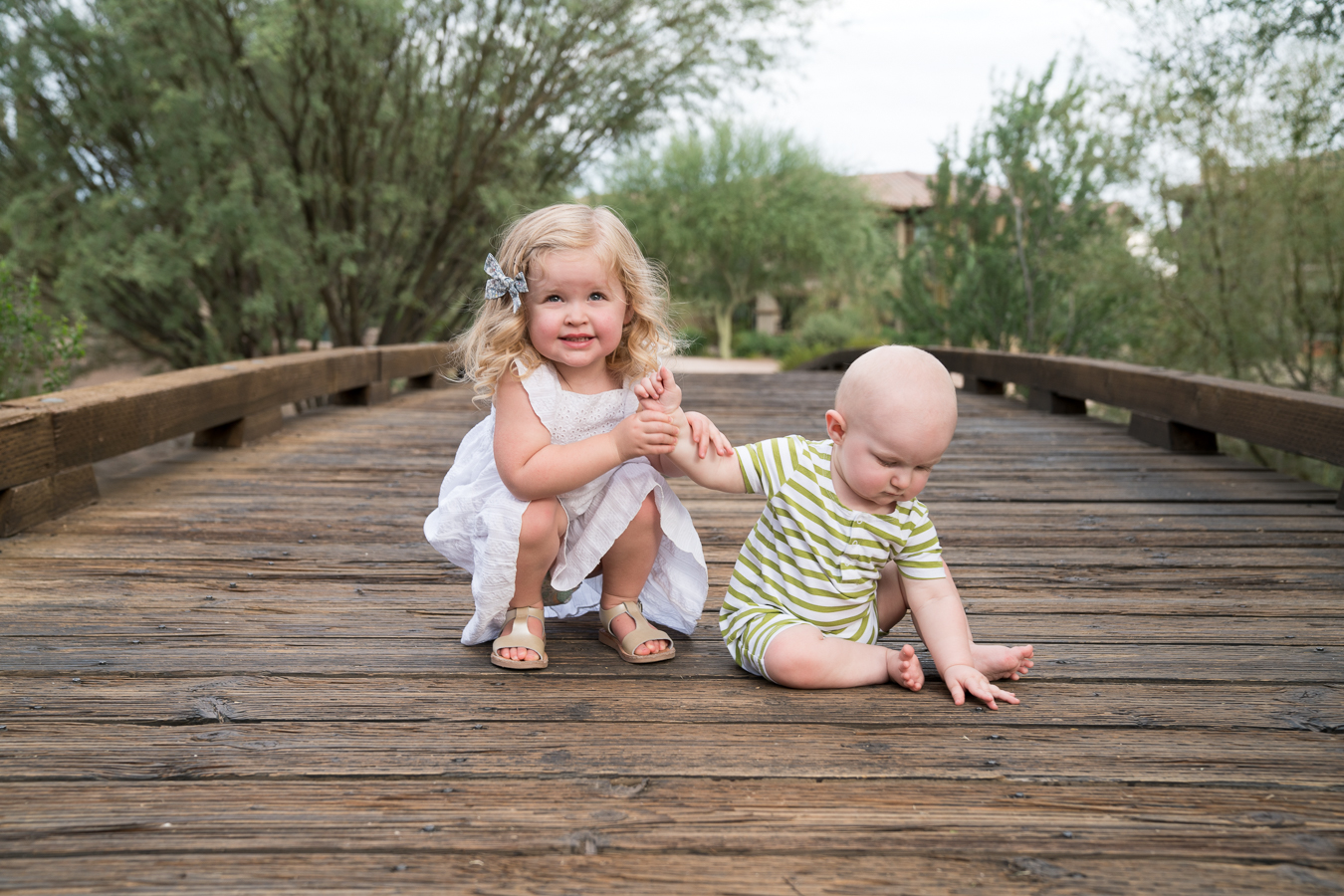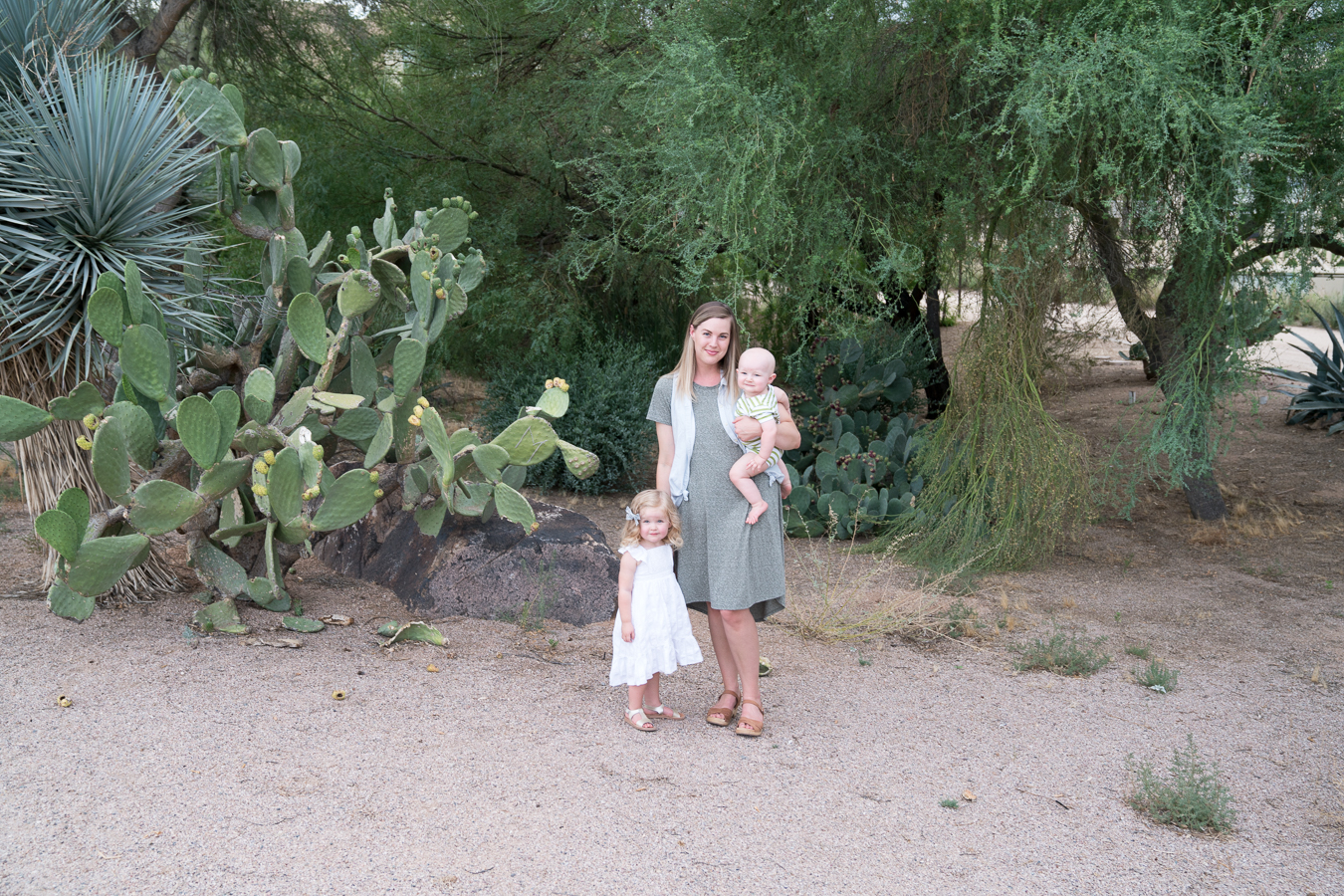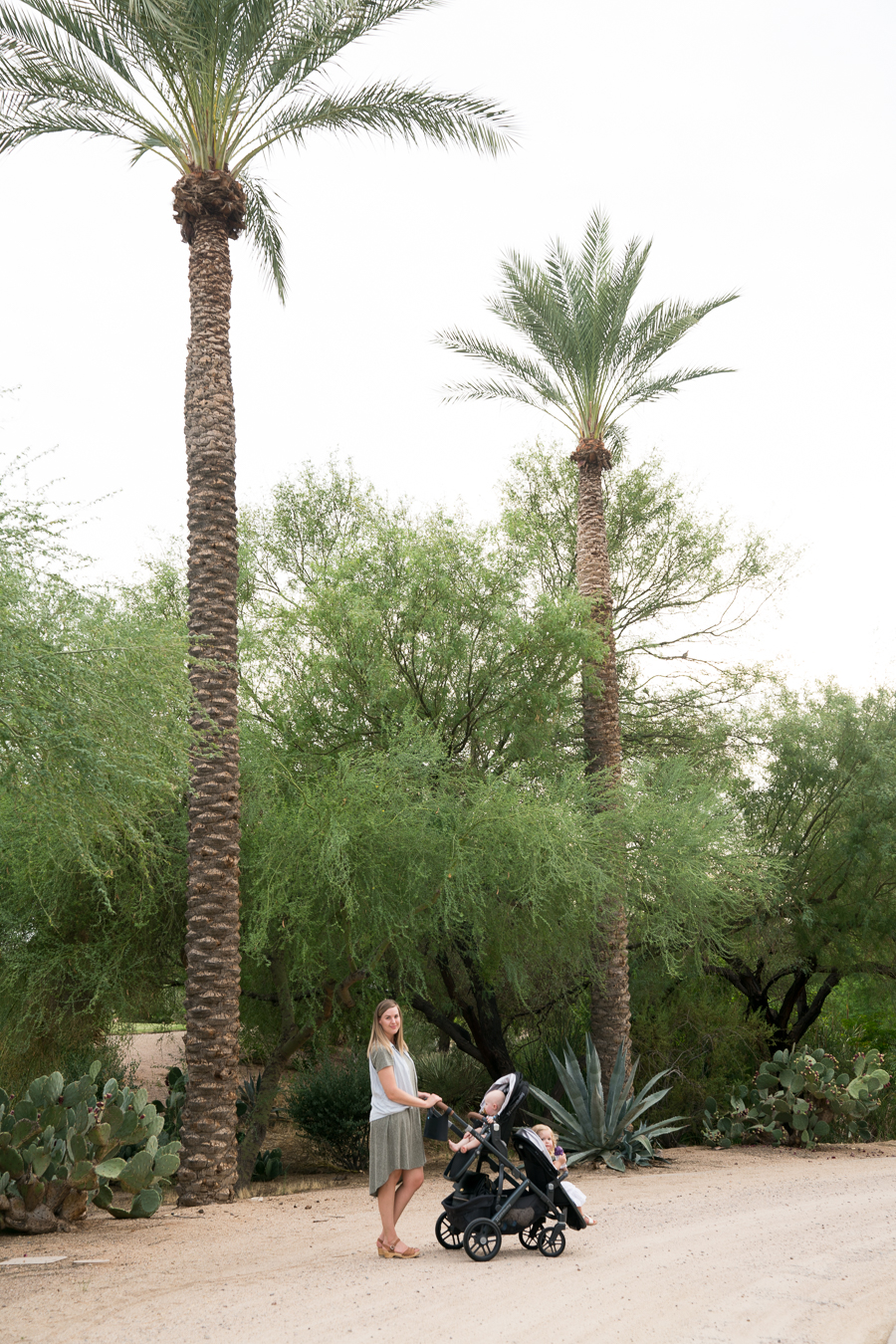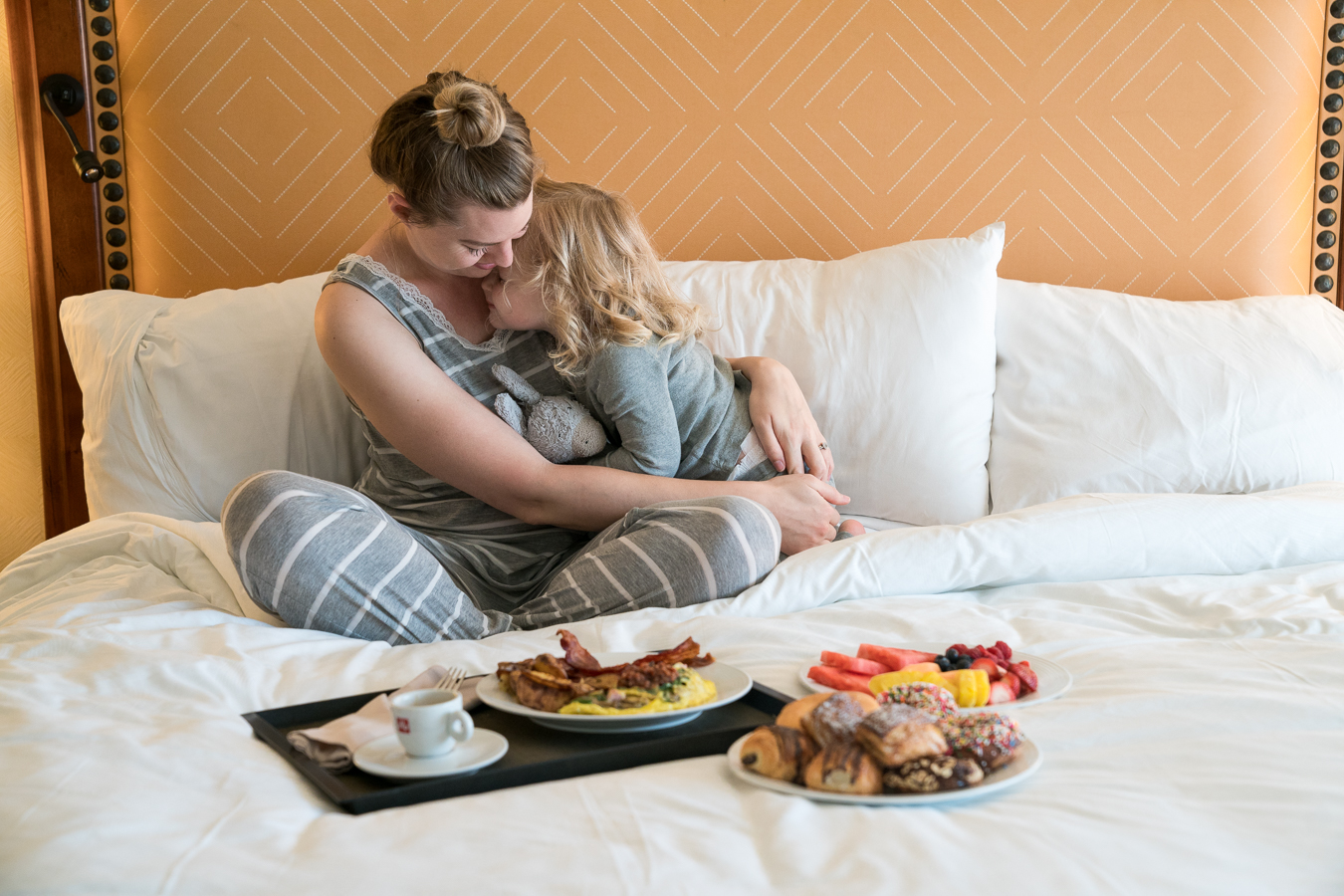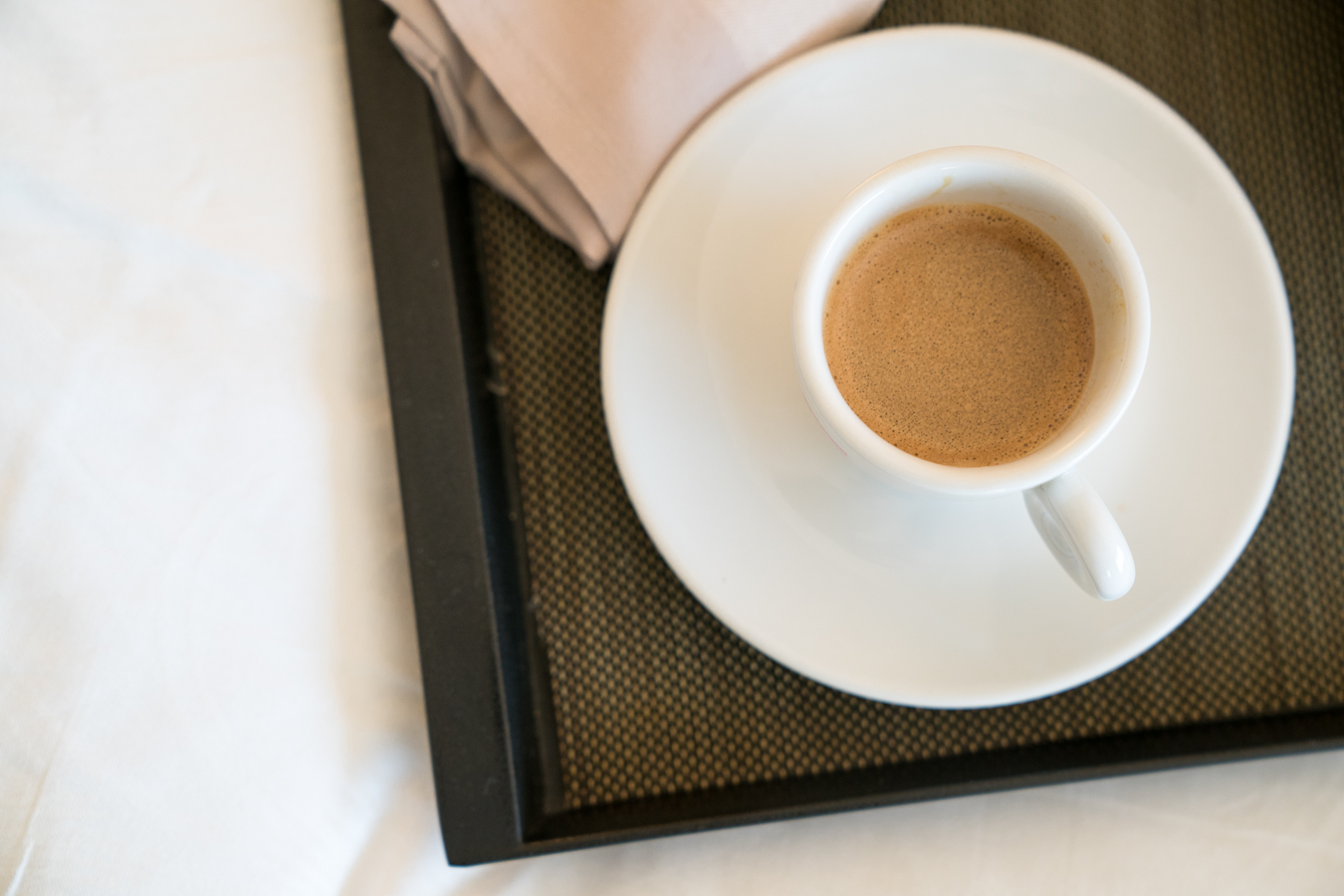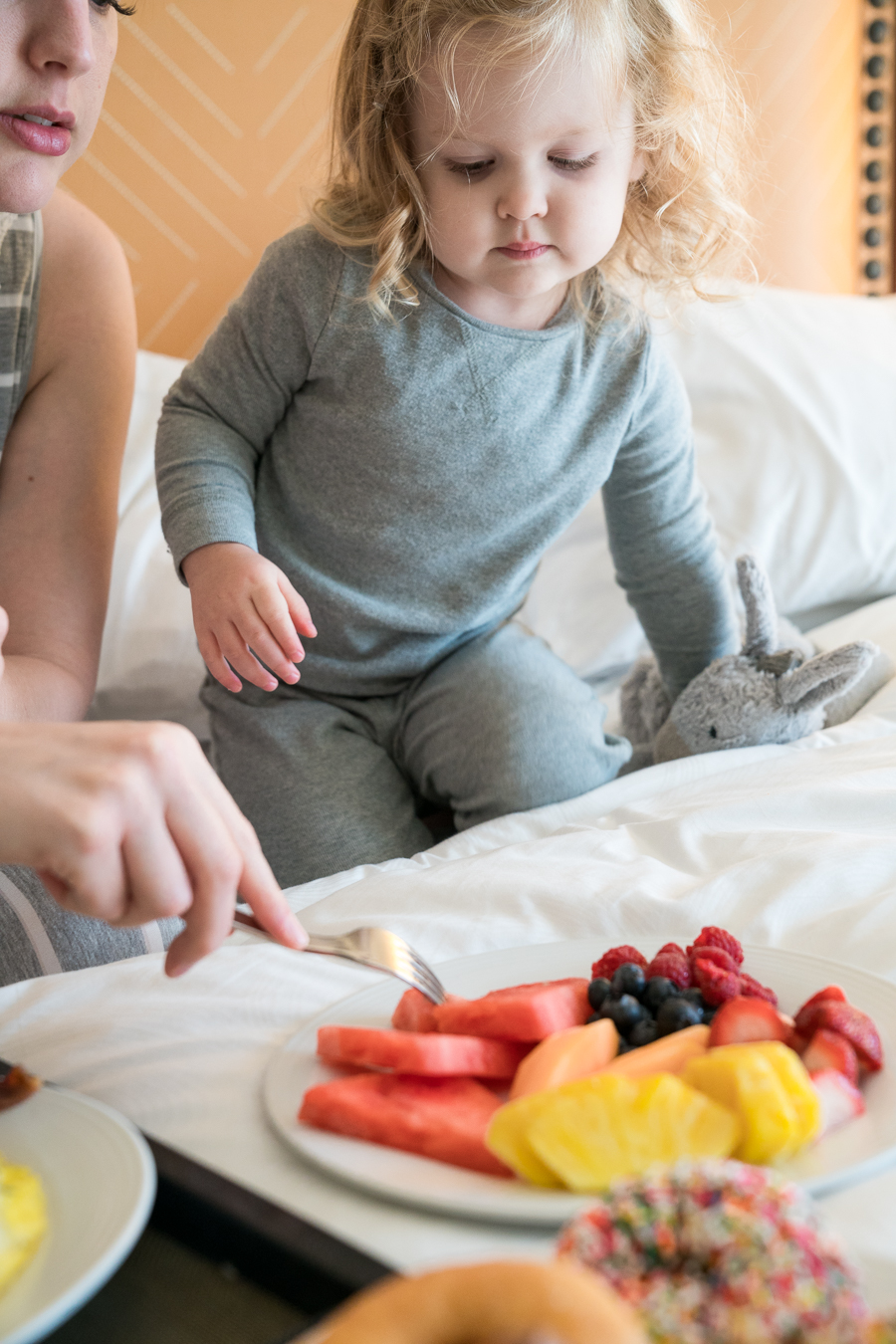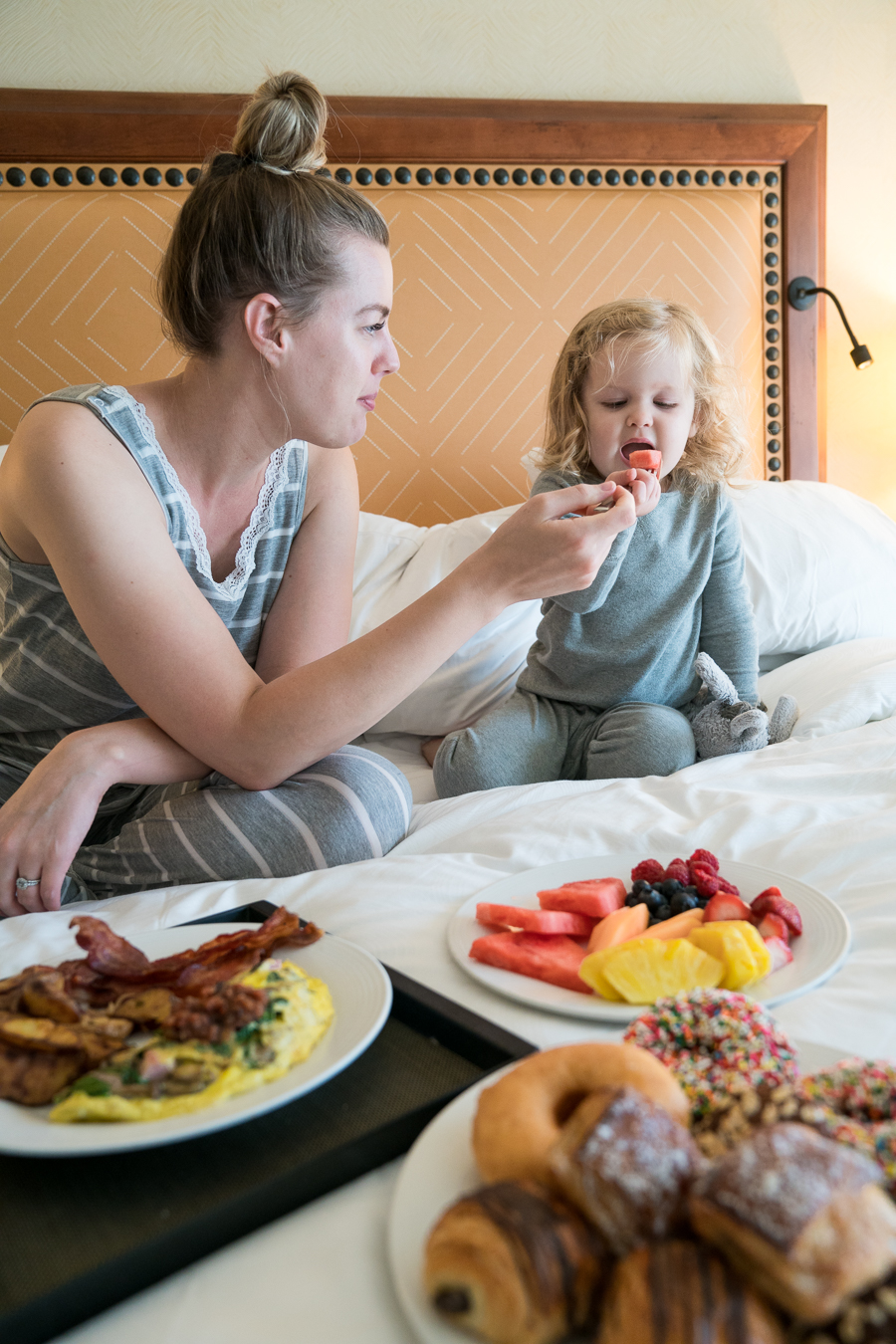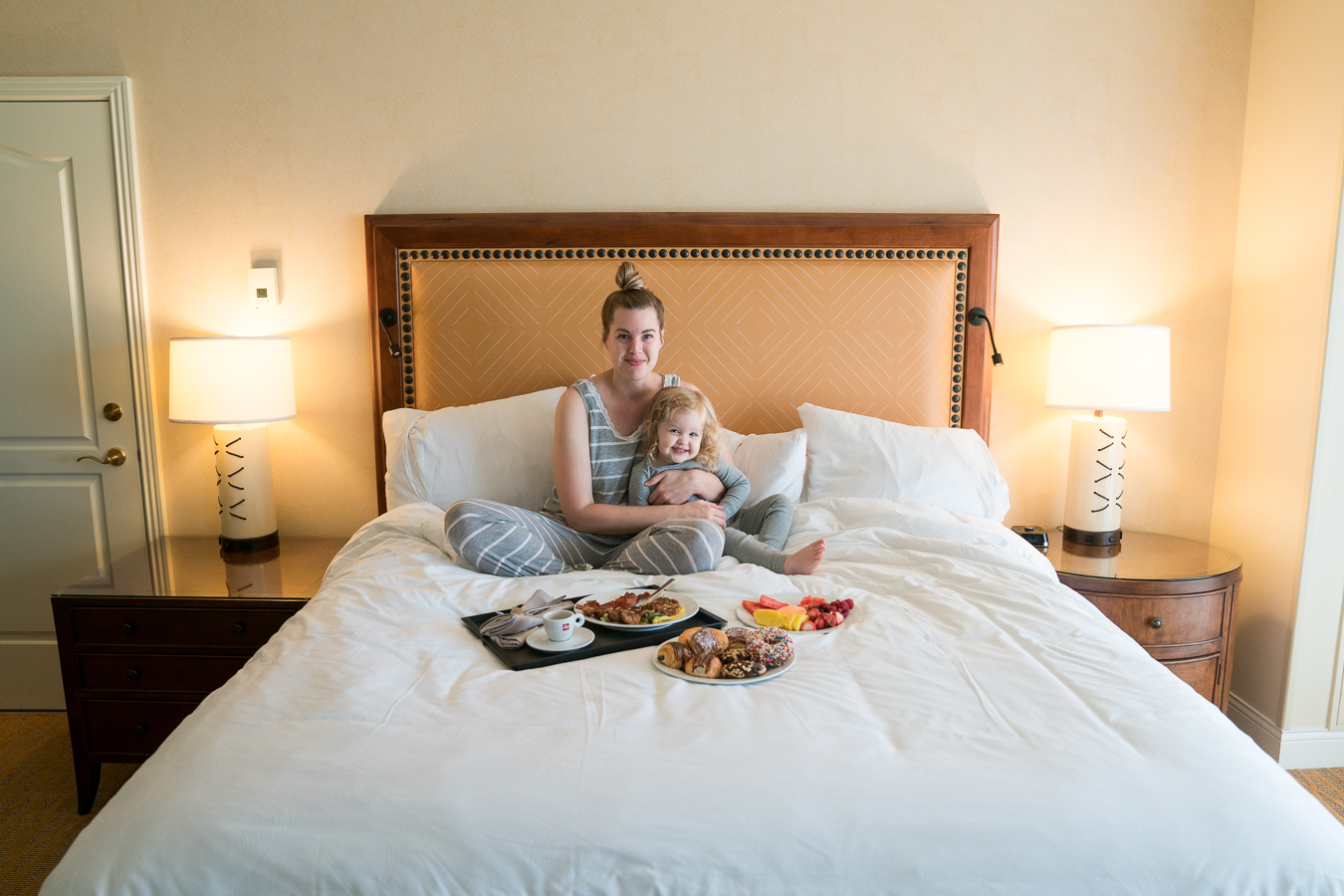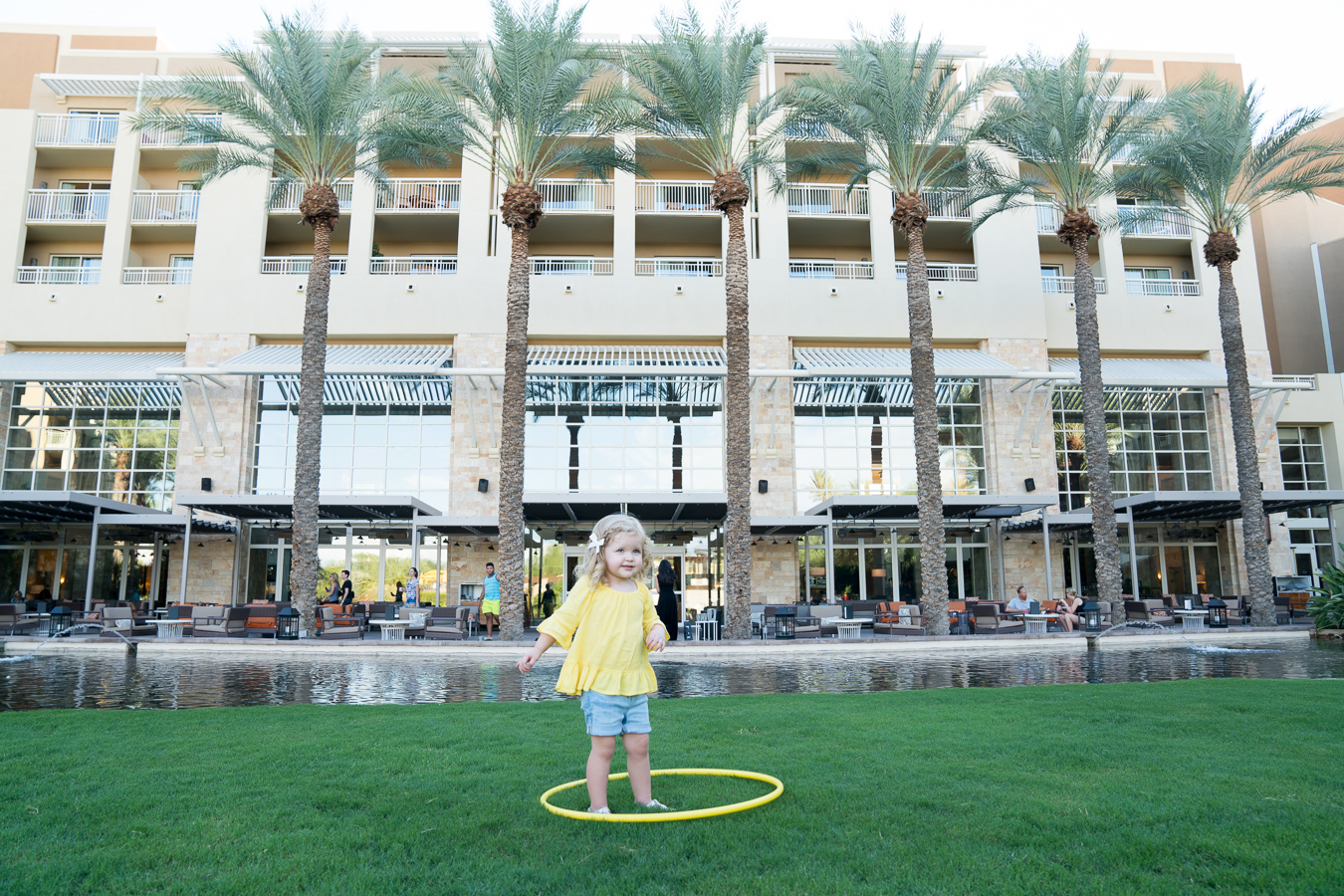 They had a huge grassy lawn that was central to pretty much everything. It was perfect for running out the wiggles and sometimes there were lawn games set up or live music happening in the background which made it even more fun. They even had family activities available most nights like arts and crafts or fun games. We honestly spent most of our time exploring or in the lazy river, more on that later though.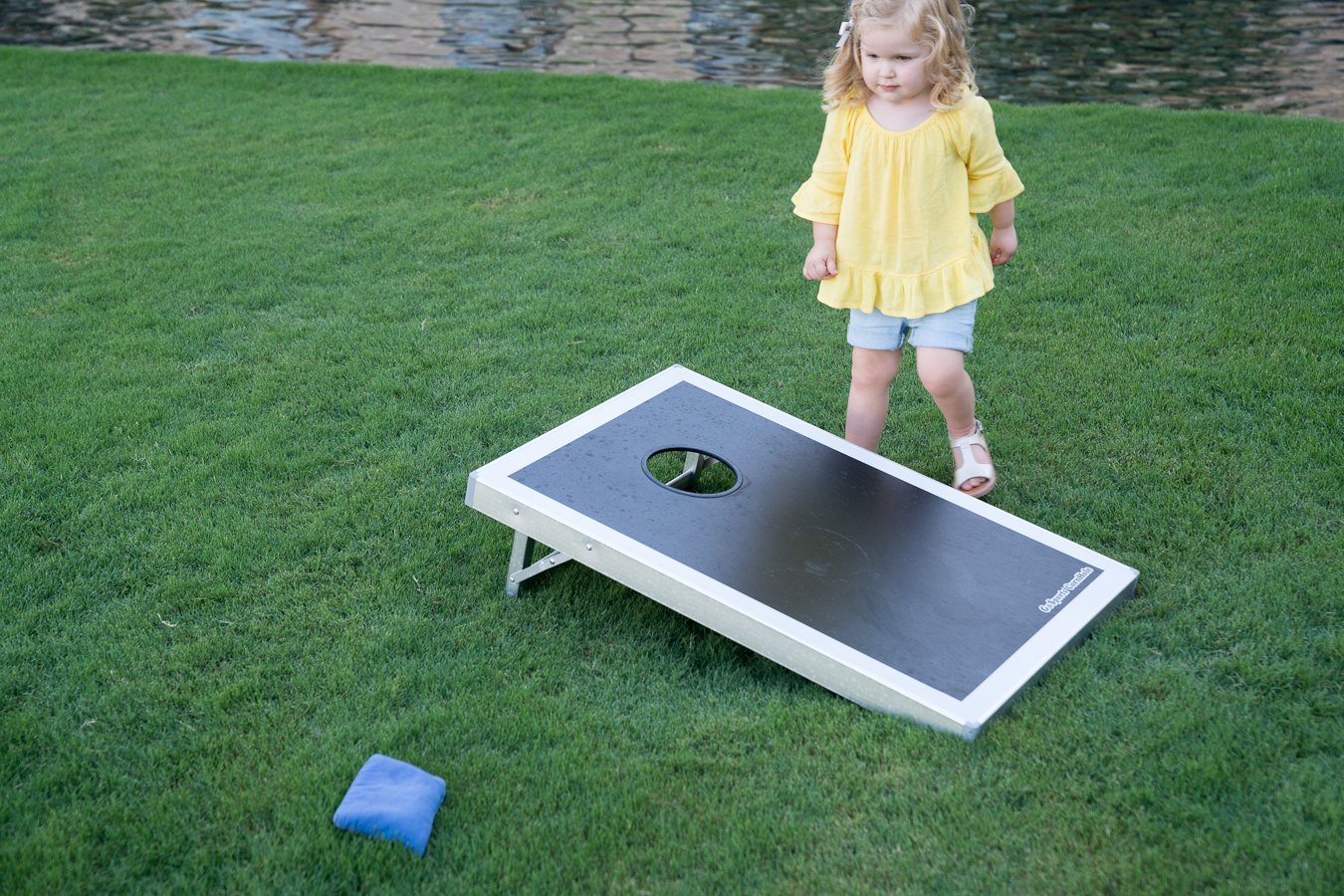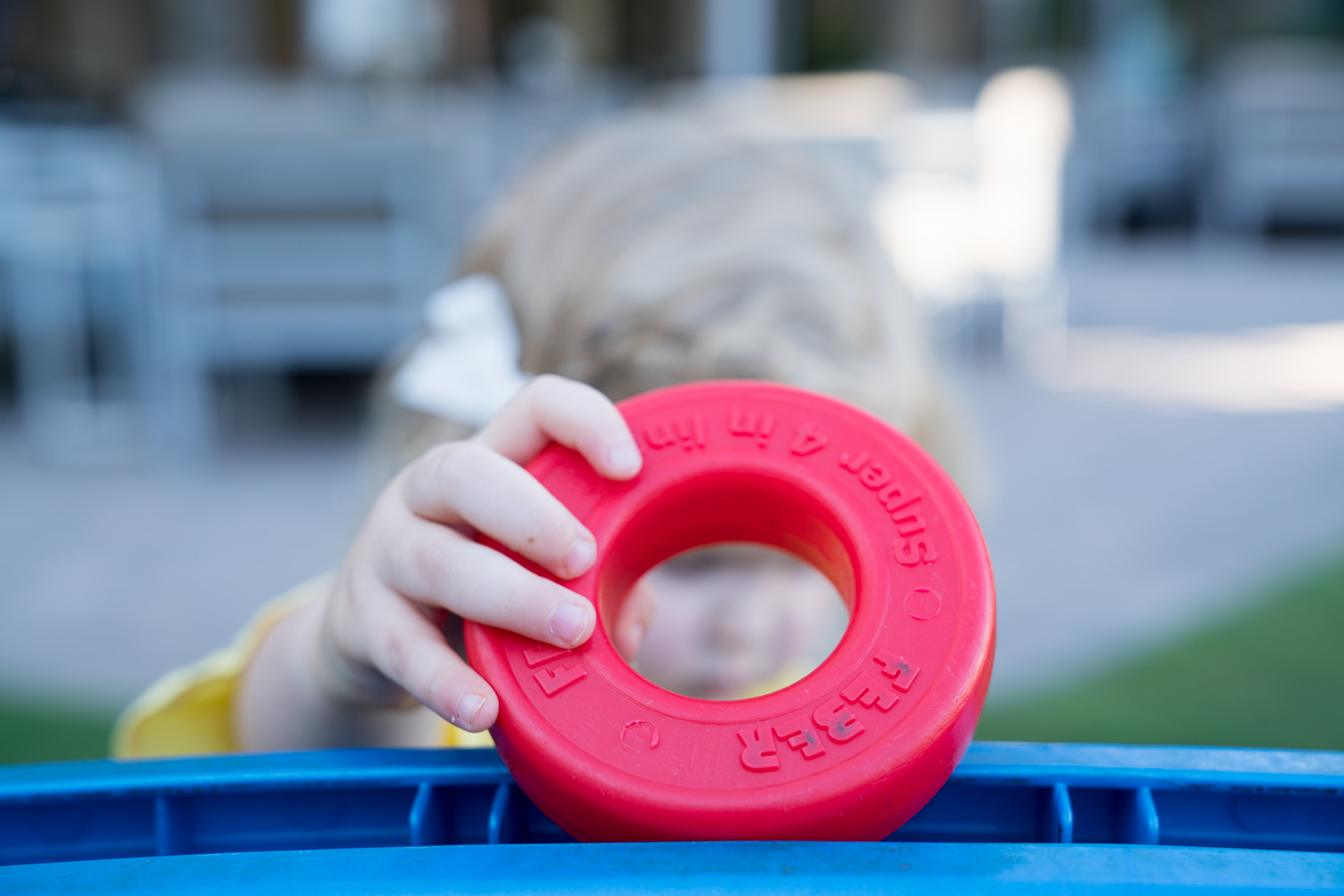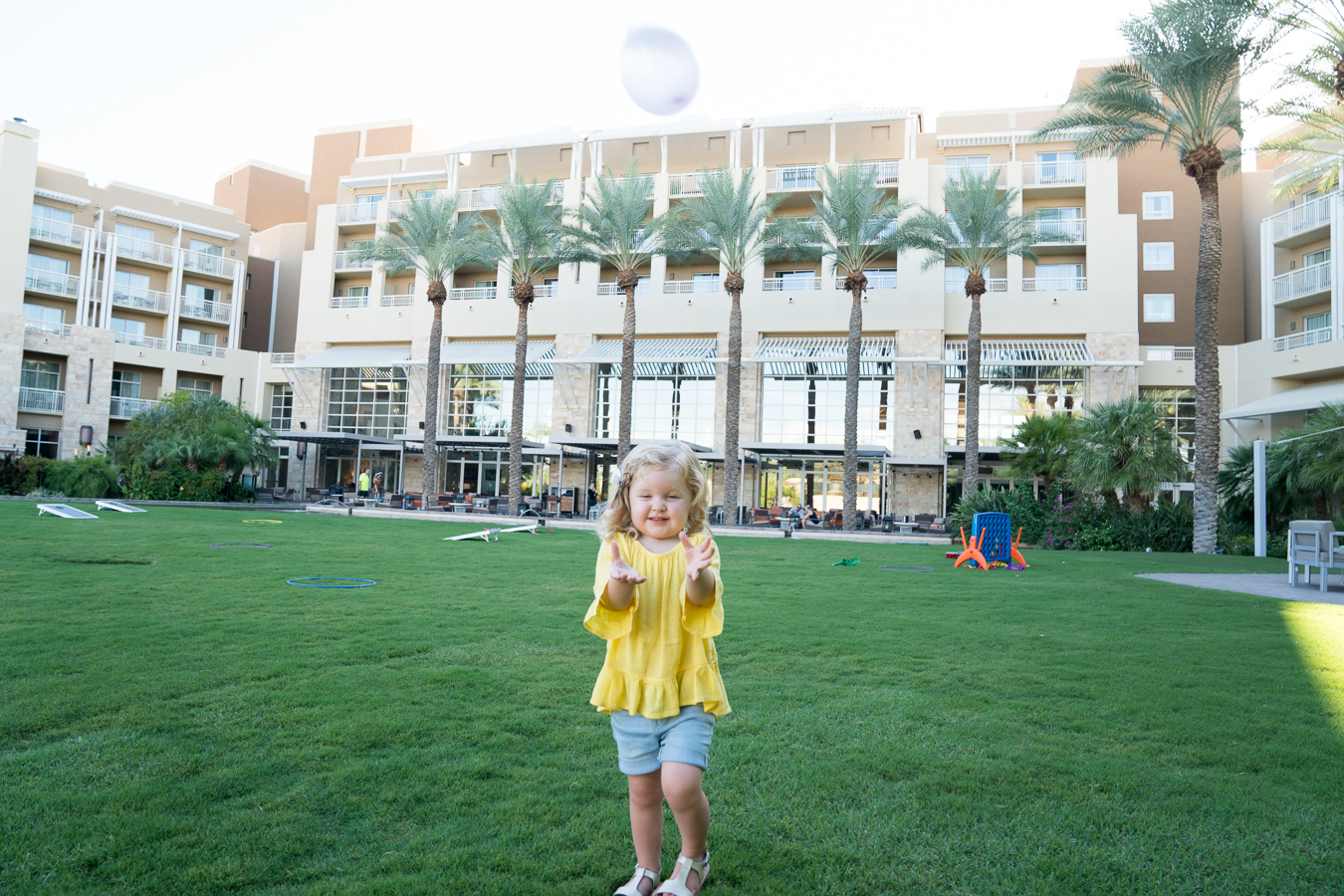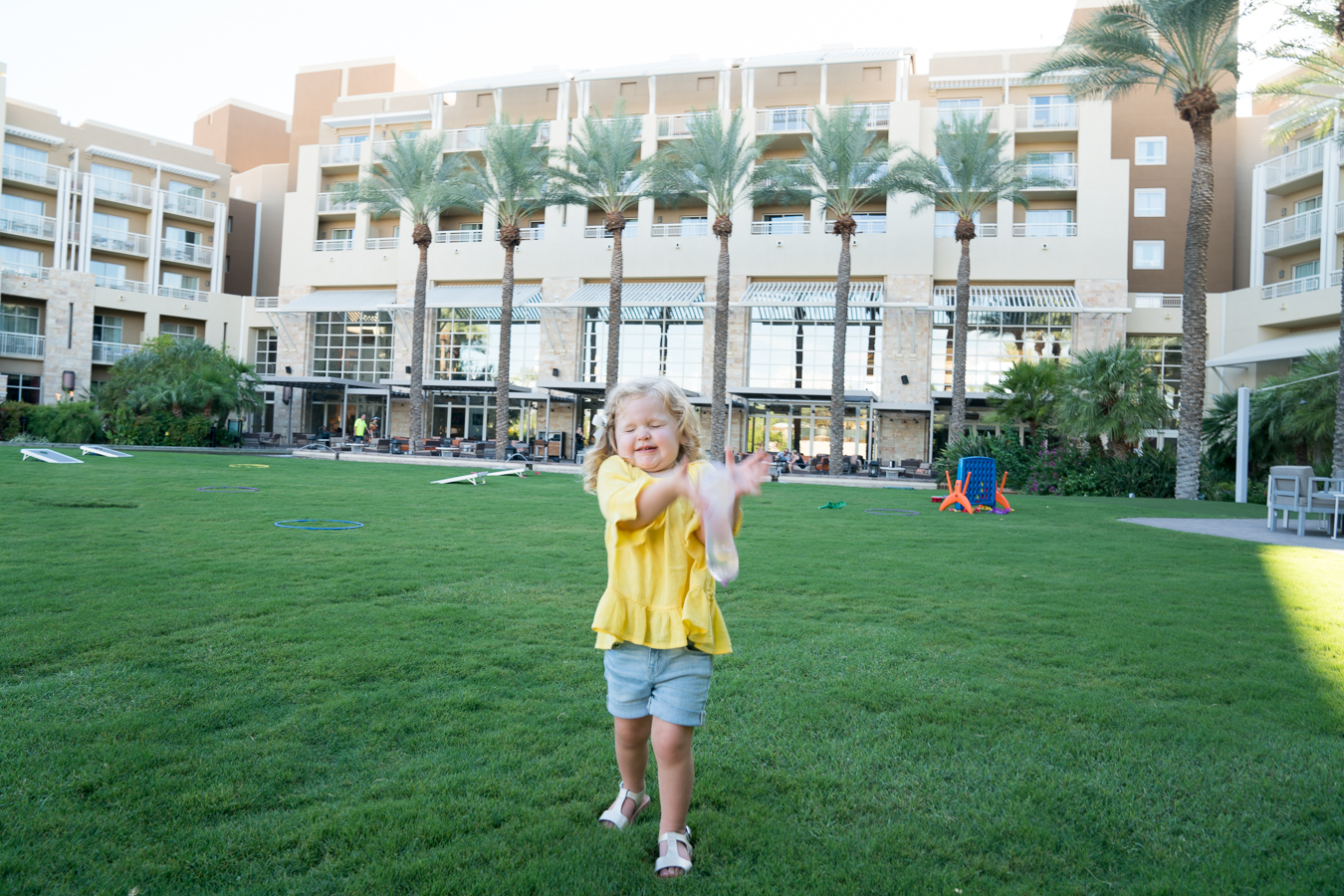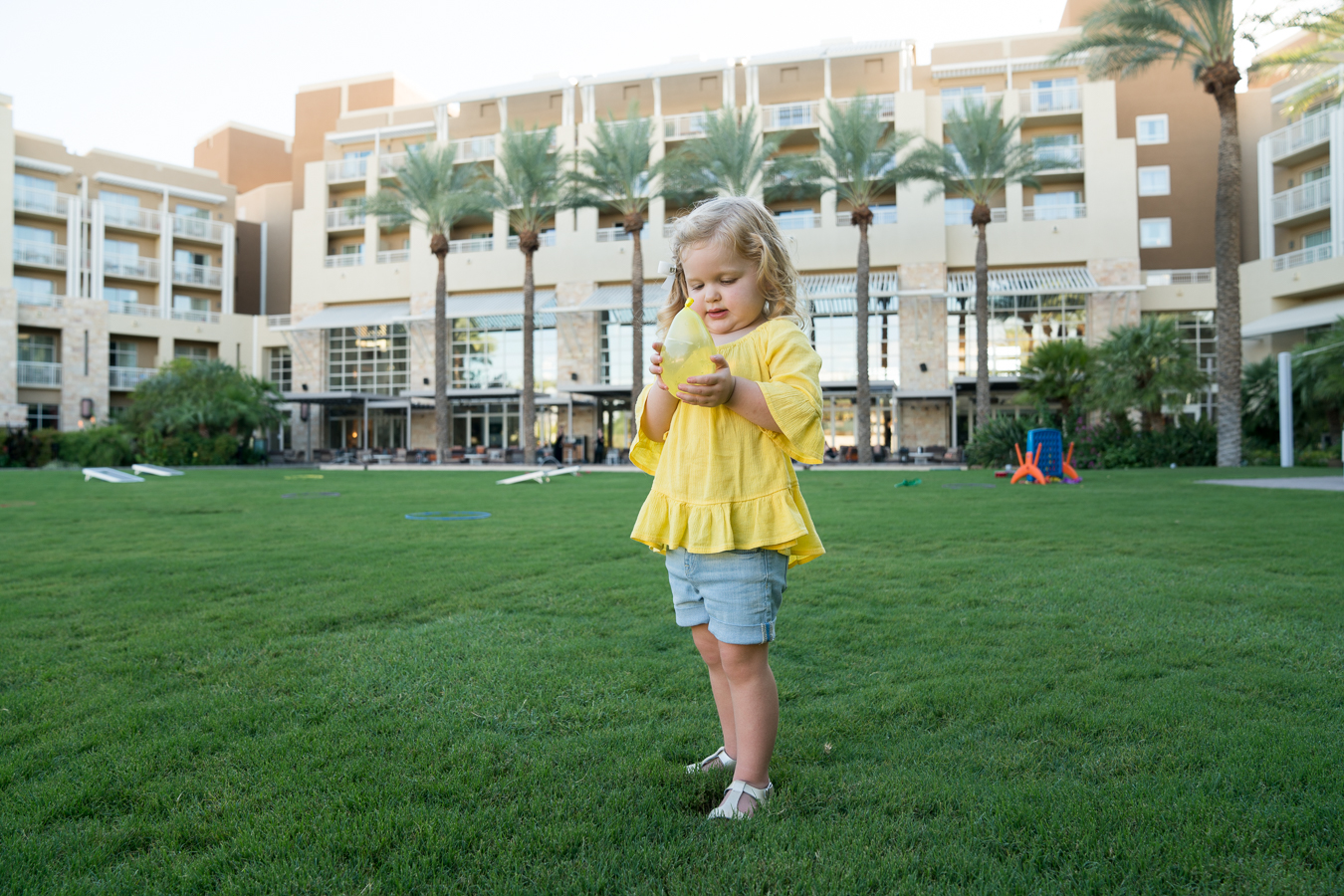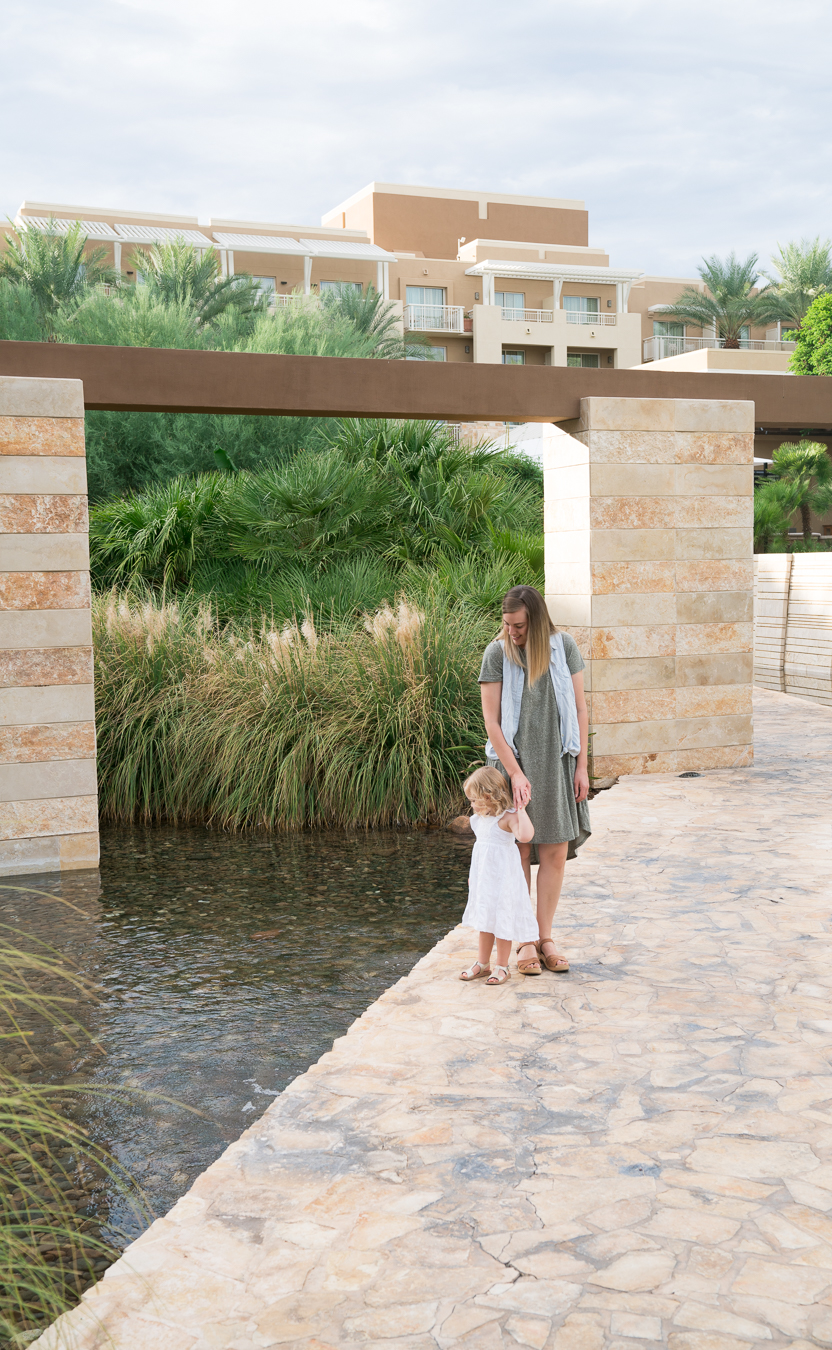 Thanks again to the JW Marriott Desert Springs for hosting us during our stay. We are still dreaming about our time at the resort and planning on visiting again! I cannot recommend this location enough for a family vacation. Check back soon to see more Family Travel tips from MrsSeacannon by clicking the Family Travel tab at the top of my home page! Where are some of your favorite places to travel with family? I'd also love to know if you are interested in any specific travel tips!