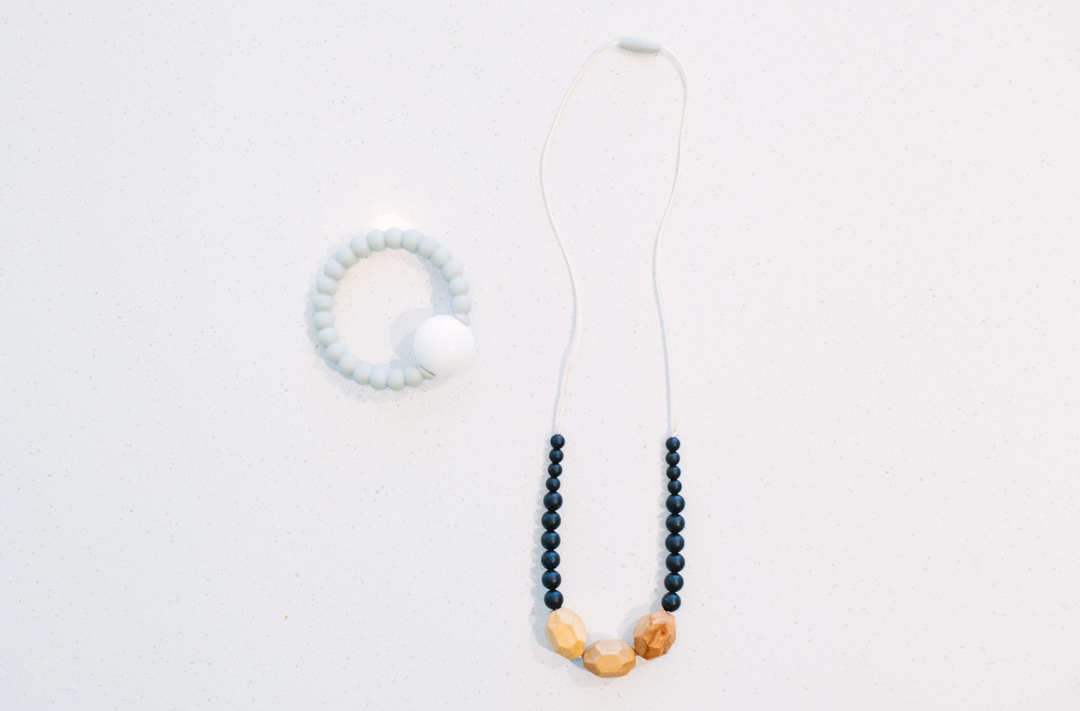 Teething is one of those things that every parent dreads. I'm fairly positive that no mama has ever said, "My child is finally teething and it's been such a joy." Watching your child who is clearly uncomfortable fuss and refuse their sleep and sometimes even their food is dreadful. We try our best in our home to only use natural products, especially when it has come to Elouise. My two go to products for teething were an all natural teething gel and my pieces from Chewable Charm.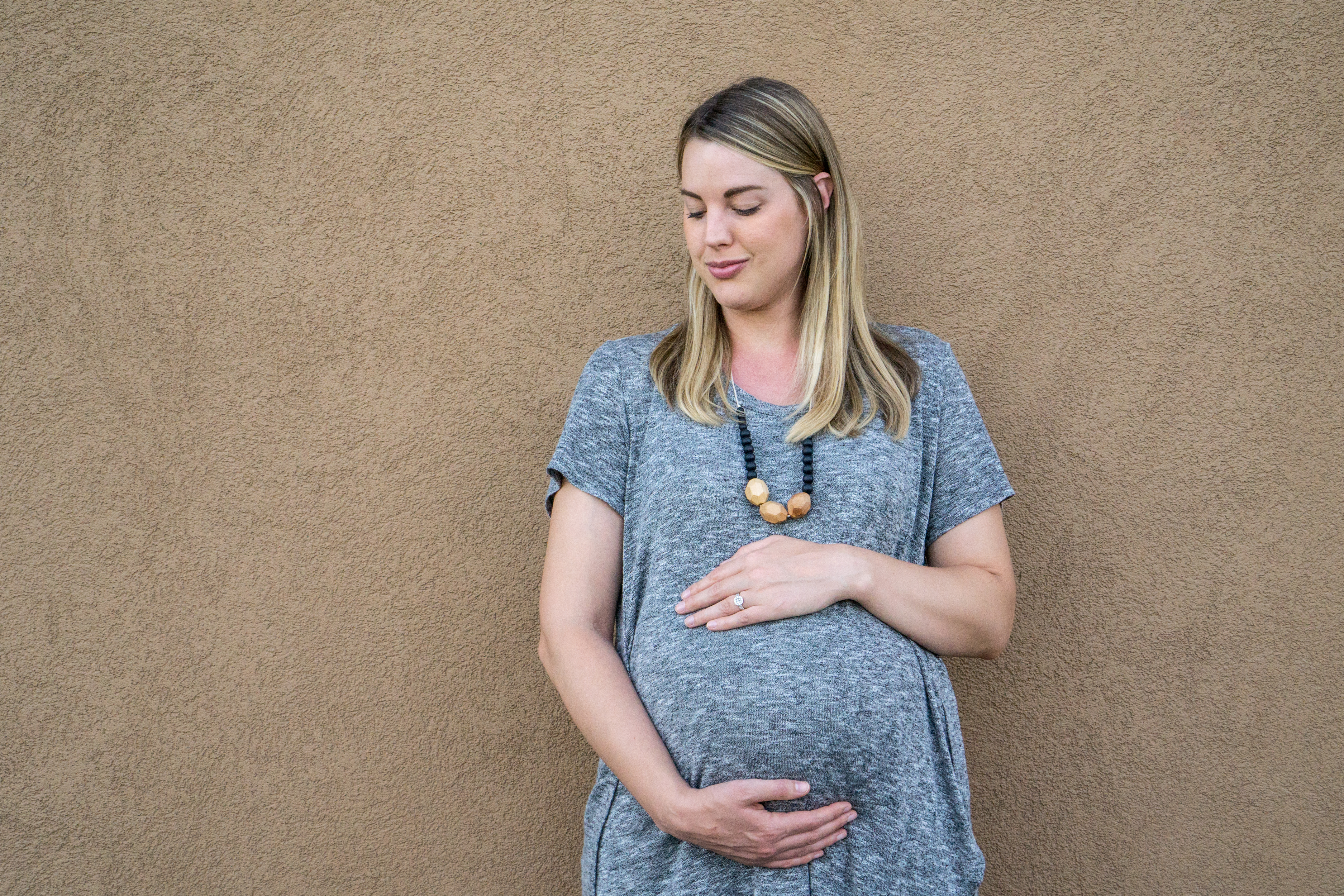 Chewable Charm is a brilliant mama run shop that sells teething jewelry that will not only make your babe happy, but also make you look like a million bucks. I'll be honest and say that I wore my necklaces all the time, even when Elouise wasn't cutting teeth. I had seen plenty of stores and shops that sold teething necklaces before, but they were all bulky, obnoxious, and super expensive. I don't know about you, but I would have done anything to make my teething baby comfortable, except for wear a bright rainbow colored geometric eye-sore.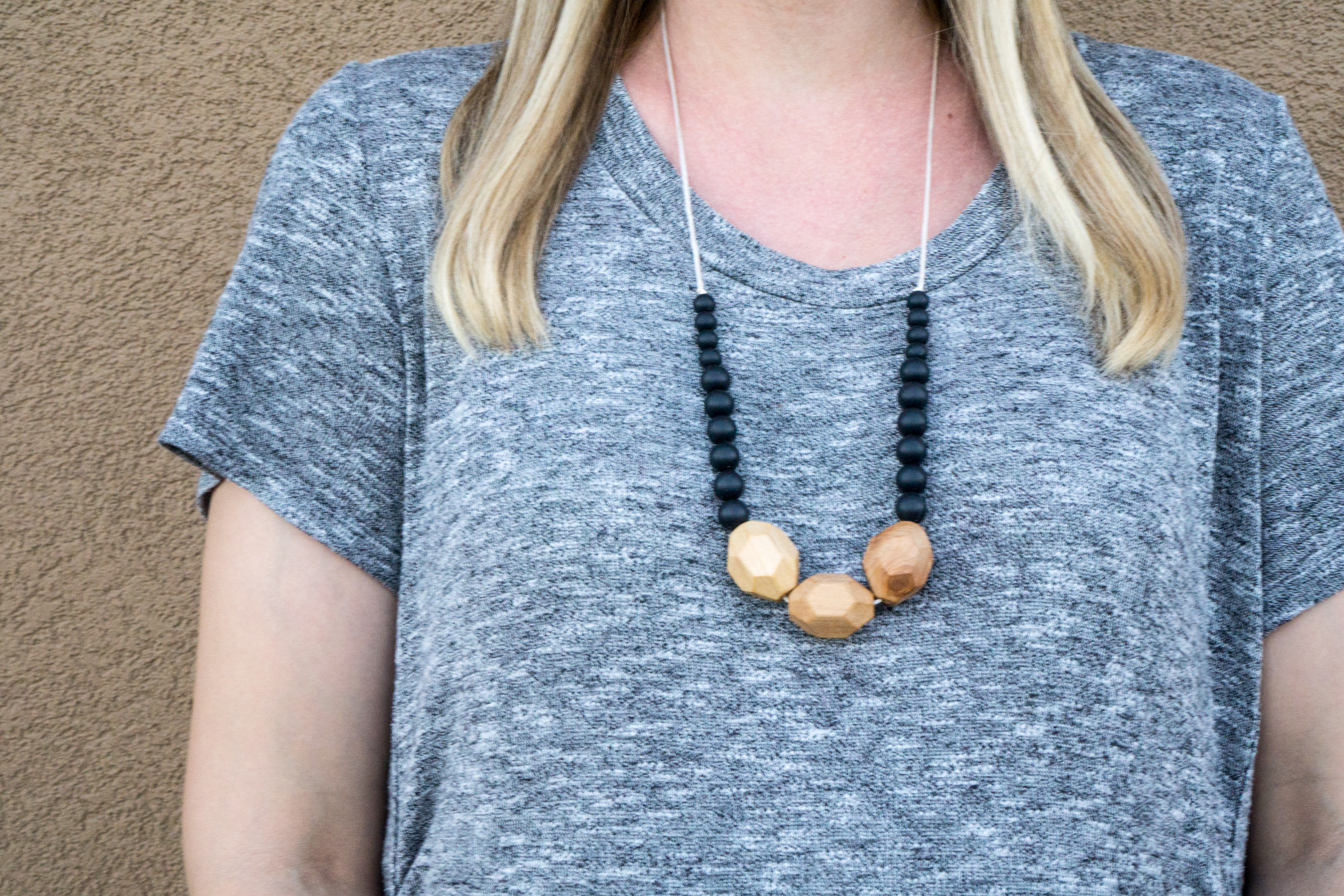 So I started searching for better options and thats when I came across Chewable Charm. The shop is run by Rachel who is a total mom boss. She has a job, a family, and runs her shop. Talk about time management skills, I'm over here just trying to get dinner AND laundry done in one day! She always designs the prettiest pieces for mamas to wear and keeps things fresh and hip. My favorite are the newer necklaces and bracelets that have a variety of textures.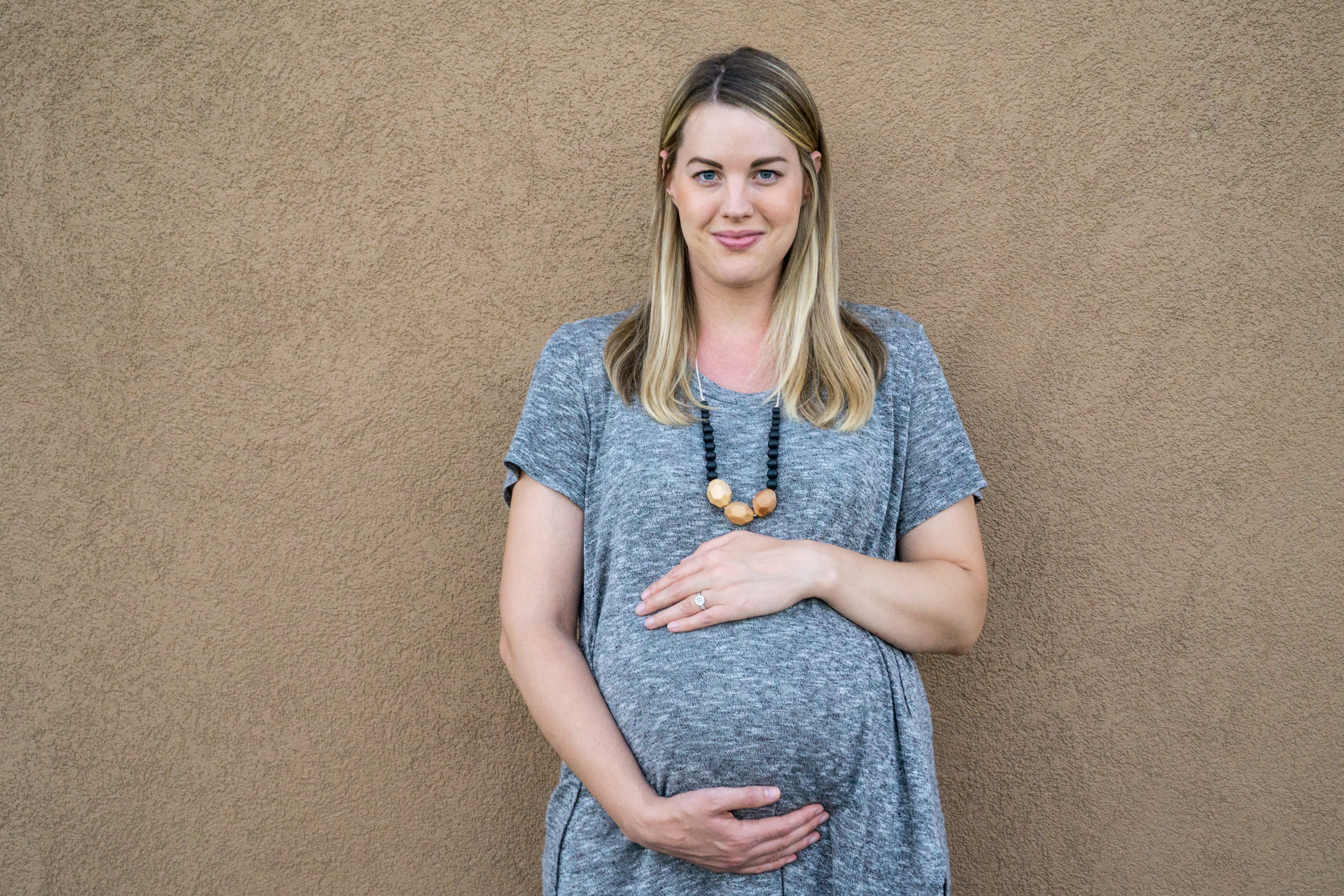 All of the items in her shop are made with 100% FDA approved materials like food grade silicone and organic maple wood. Every products is also BPA, Latex, PVC, phthalate, and lead free, which means parents can rest easy about what their kiddo is putting in their mouth. I have also loved the fact that I can clean my CC jewelry with  a drop of dish soap and warm water or if I feel like they're extra fifthly I can stick them in the dishwasher. Basically, these pieces are baby and mama approved.
You can head to my Instagram to enter to win a $40 shop credit or you can go shop now with the coupon code below.
Use mrsseacannon25 at checkout to get 25% off of your order!