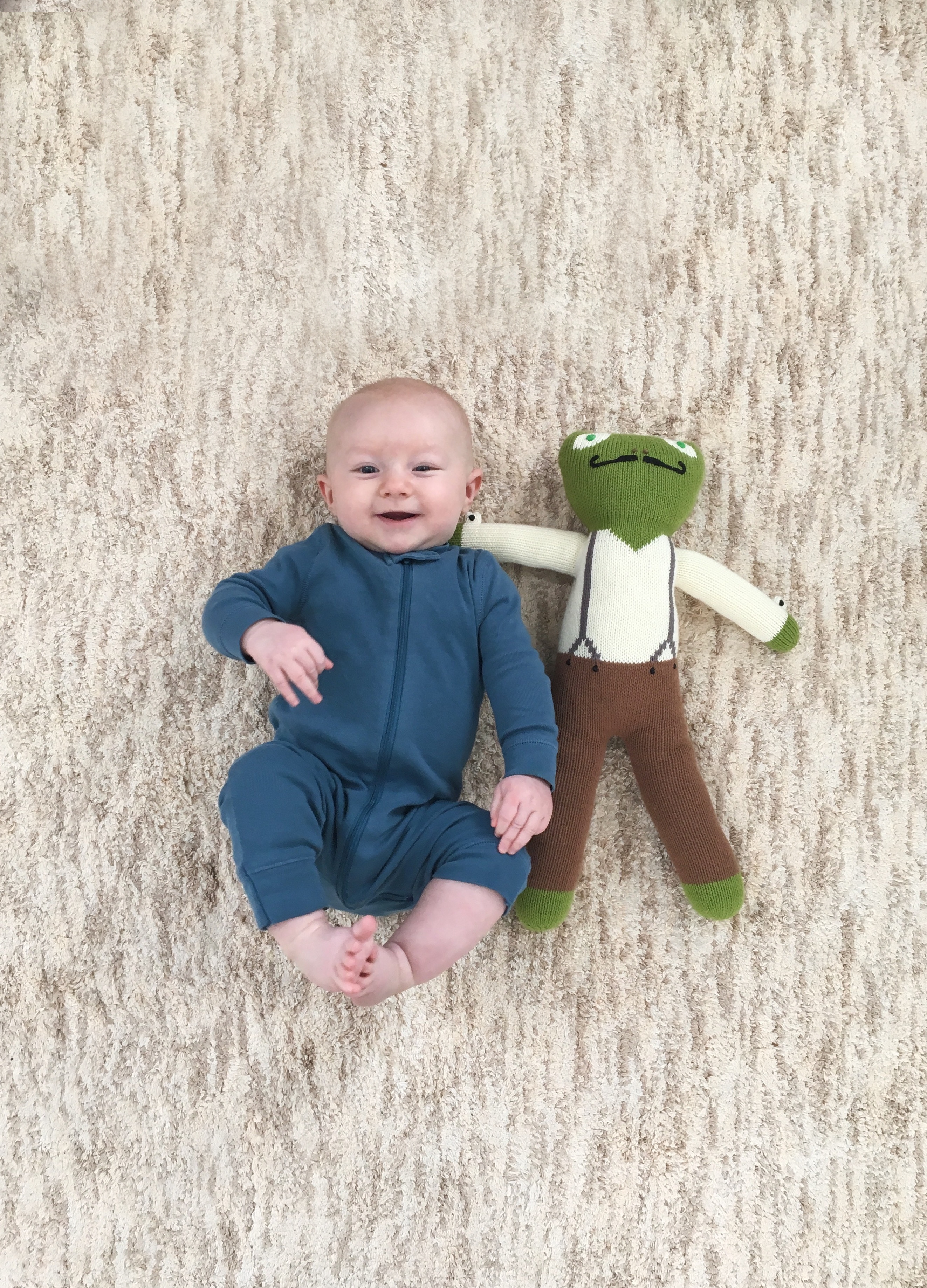 What a difference a month makes. Seriously though, he is into a whole different stage of baby-hood and it's blowing my mind. Currently he's undergoing an enormous developmental leap (please tell me that you have the Wonder Weeks app?) and it's so fun to watch him discover new things ever day. Since he's really getting into grabbing and chewing, toys have now started to become relevant to this little guy. He has a few things that he loves so I've rounded up some of our current favorite items and linked them at the bottom of the post. First, here's a little update on our little chunky monkey.
---
Sullivan Gray at 4 Months
17lbs 1oz
29 in long
Size 2 diapers
3-6 month clothes but he's already too long for some things
Size 1 or 2 shoes
Starting to wake up a few times a night, I am praying its just a (very short) phase
Still loves to smile and chit chat, he will legit carry on a conversation with the ceiling
Has perfected the half smile smirk and it makes me a puddle
Is adorably ticklish and has found his giggle
Adores when he "fly" him up in the air
Finally enjoys tummy time
Can roll over from tummy to back
Rolls from back to side but not all the way to him tummy, SO close though
Sits up in a very wobbly gorilla pose
Is still sensitive to dairy, womp womp
Loves watching his sissy and pup
Grabs everything, toys, clothes, and hair (yikes)
Loves to put things in his mouth and drool all day long
Doesn't love to nap for long
Looks just like mama when we are sleeping, Daddy took a picture to prove it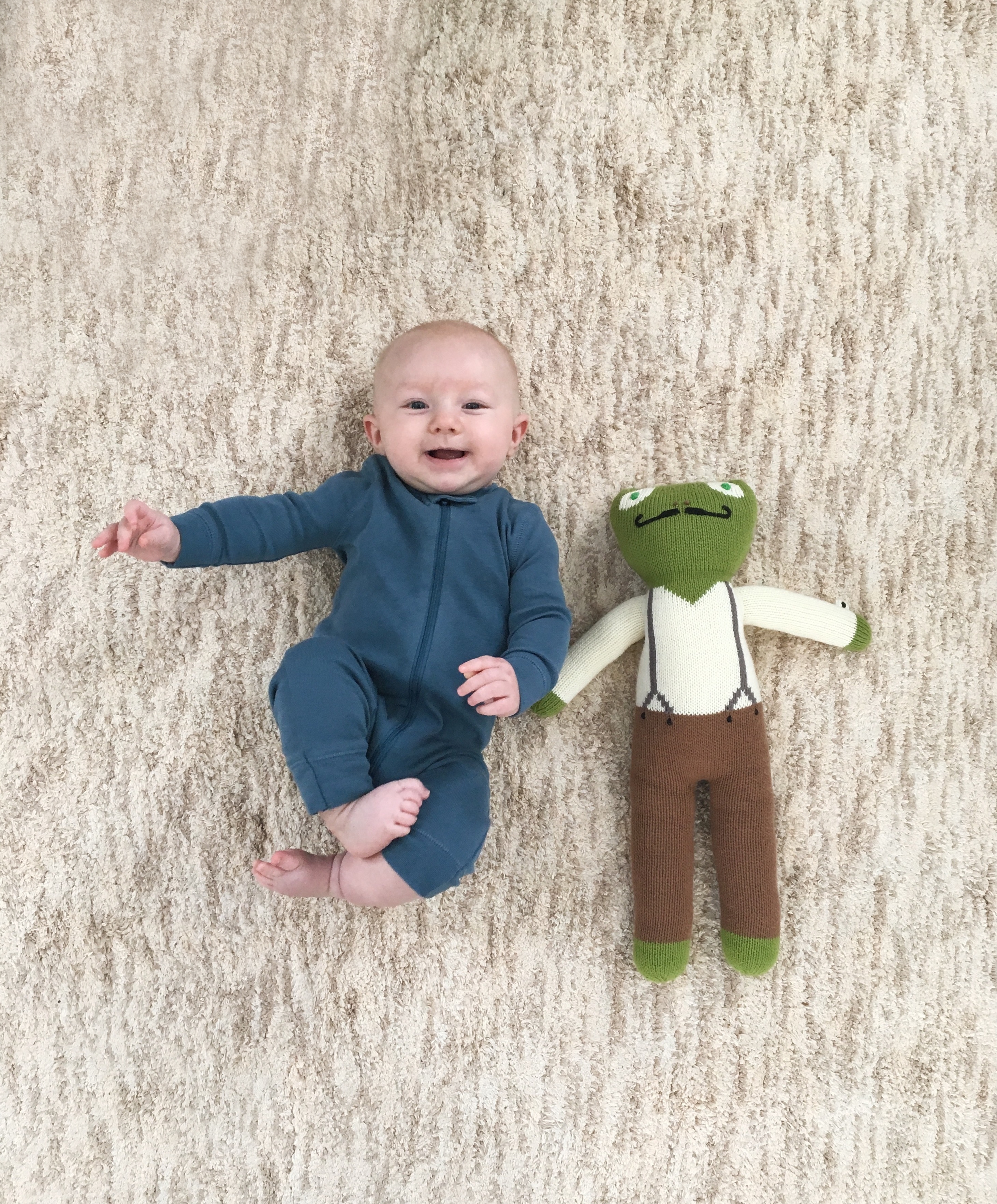 ---
I've rounded up a few of our current favorite must have toys for a 4 month old, and I'm considering the Boppy pillow a toy since it's our favorite tool to help him sit up unassisted which he pretty much thinks is a game. Babies are the cutest, am I right?
Hey girl, go ahead and save me to your favorite Pinterest board: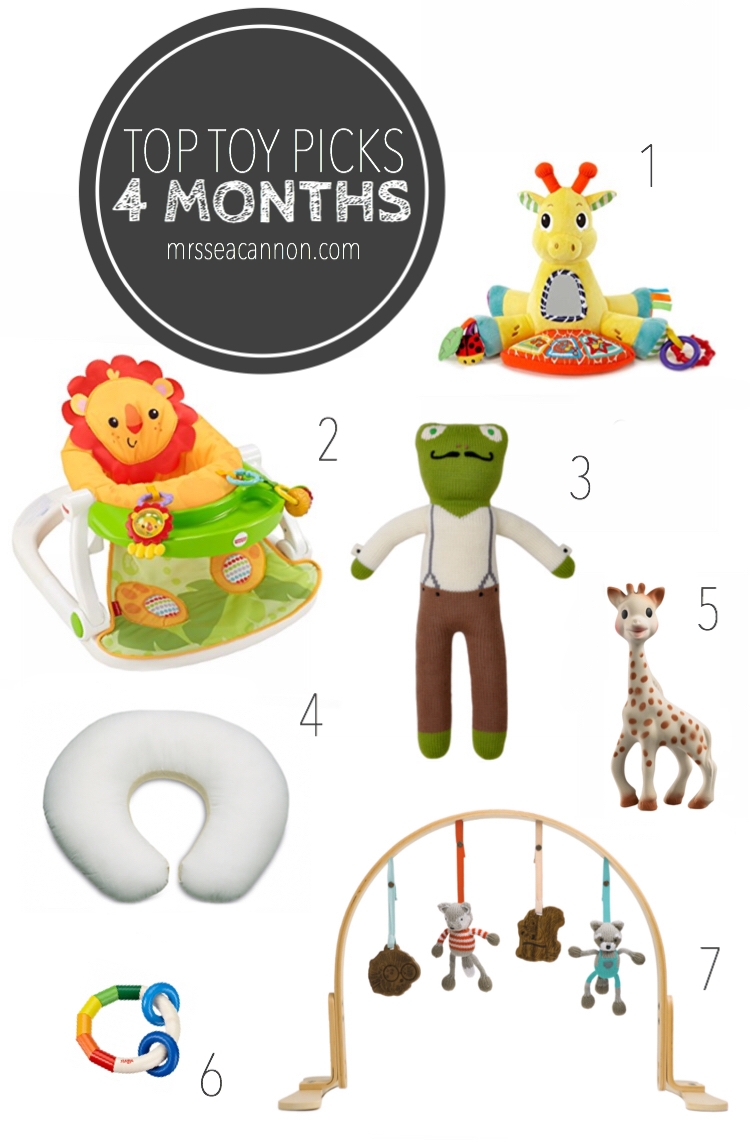 1 | 2 | 3 | 4 | 5 | 6 | 7
---