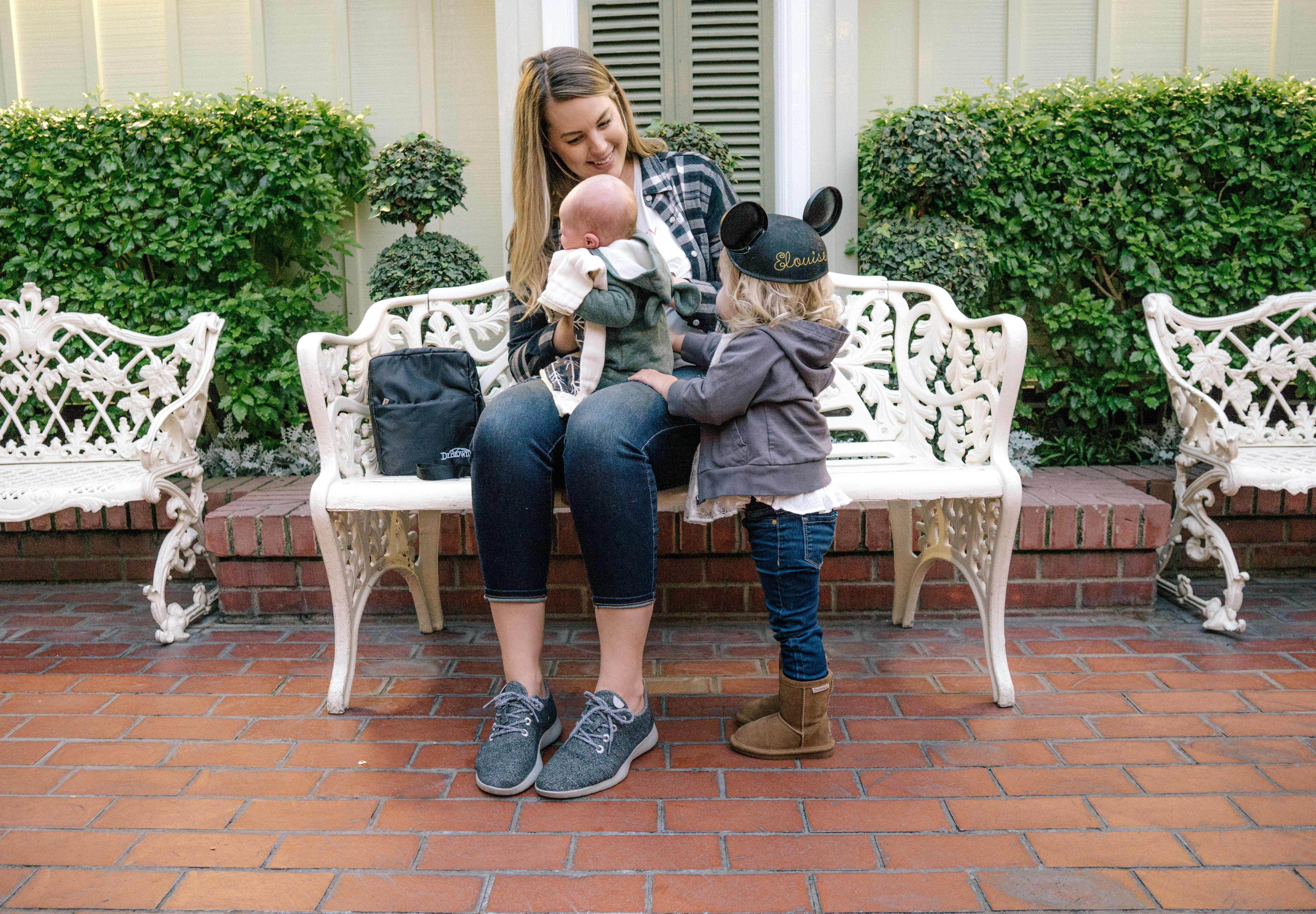 If you've followed me for a while, you know our family's love for Disneyland runs deep. In fact, Christian and I used to go together all the time in college and when we first got married. The Disney magic doesn't ever get old, in fact I think it just get more magical when you get to bring your own kiddos. That's why its our go-to place for family adventures. We had just gotten down a pretty solid routine to conquer the parks with a toddler, and then Sullivan arrived. That meant we had to think through all of the new curve balls that would come with navigating things with a newborn. So, I've created a list of a few Do's & Don'ts that we learned on our trip.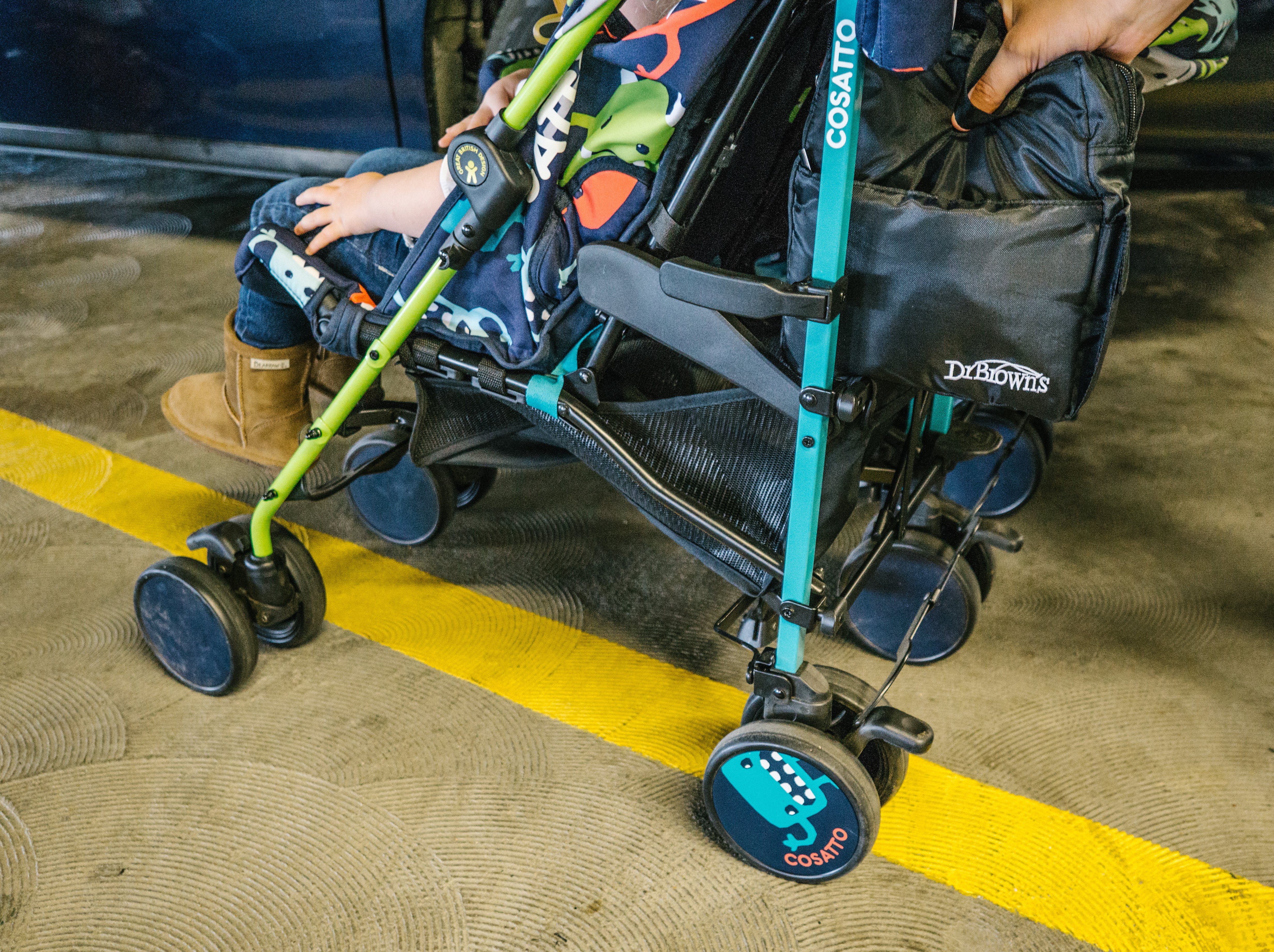 Do's & Don't When Braving Disneyland with 2 Kids Under Two
DO bring at least one bottle for your littlest one, I'll explain more about this below. (We love Dr. Browns Options Wide Neck Glass bottles.)
DO your research and plan out your day with things you want to do while you're there. Magic Kingdom Mamas is THE best Disneyland resource out there for going to the parks with kids.
DON'T have unrealistic expectations about what your day will be like. You've gotta roll with the punches, and toddler make things really fun, but also really interesting.
DO bring a double stroller that you are confident maneuvering (We love this one by Cossato, its super easy to push with one hand and has a good amount of storage. Plus the adorable print makes it easy to spot.)
DON'T try to change diapers in the regular bathrooms. Either visit the Baby Care Centers or find a companion restroom that you can use.
DO bring a carrier for your tiny one, specifically one that that you will be comfortable wearing for an extended period of time (We love our Solly Baby wrap)
DON'T forget a carrier for your toddler, because they will want to be held and you will regret it like we did. My arms are still sore. (We love our Ergo carrier, you can wear your kiddo on your front or back.)
DO overpack. Like a hundred snacks and all the layers you need for yourself and your babies. Right now the parks get super duper cold at night. You don't want your trip to be cut short because you forgot to pack something.
DON'T try to jam everything into your stroller or bag, just pay for a locker, believe me it's worth it.
DO bring a well organized diaper bag with a backpack option. (We love Fawn Design with a Tote Savvy insert or a Lily Jade bag.)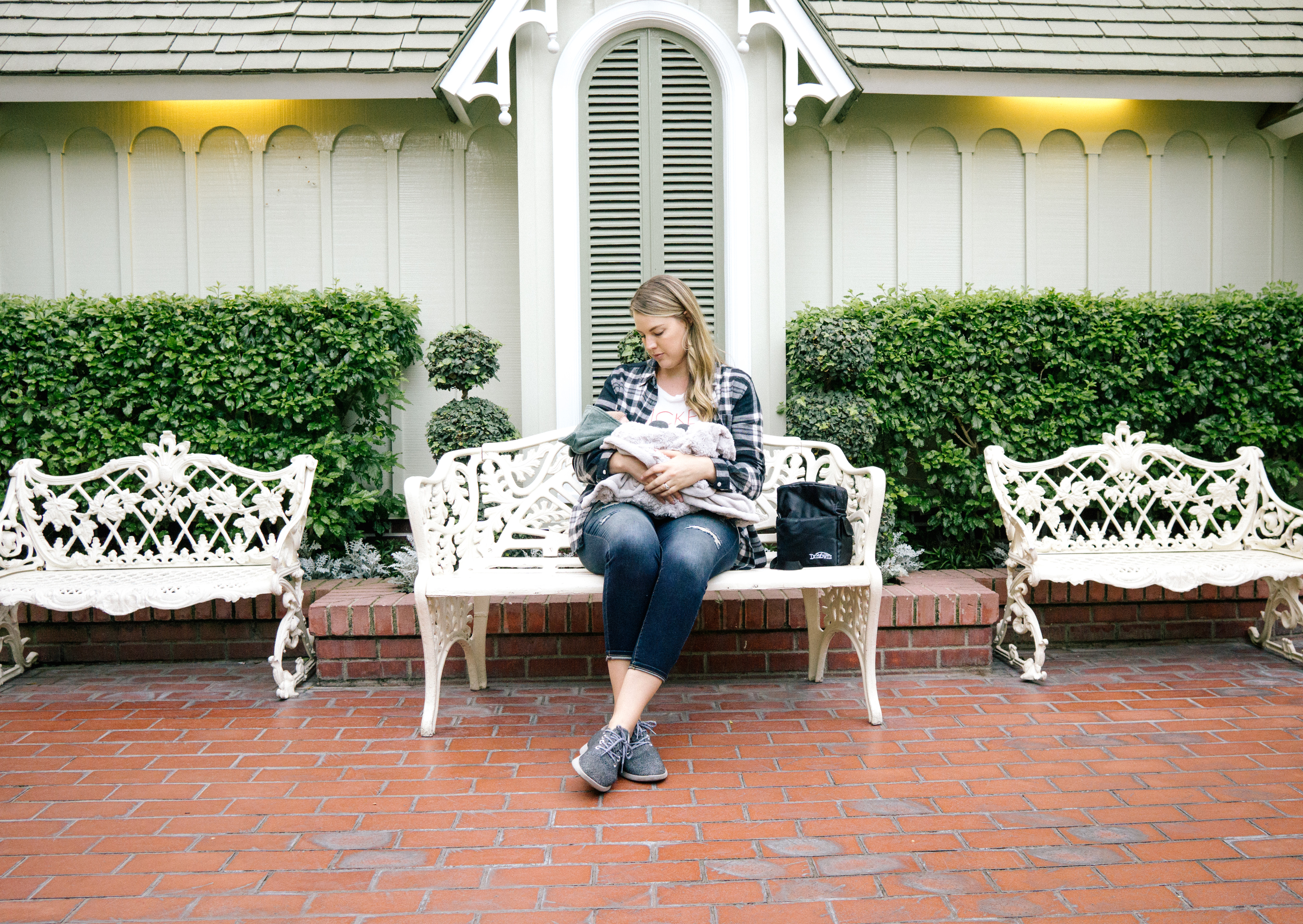 So, let me just explain that we never used bottles with Elouise so I am in a whole new territory. We packed up a trusty Dr. Browns bottle in their awesome insulated bottle bag. It actually is big enough to even pack some snacks or drinks for Elouise too, which is awesome. Having the bottle just is such a great idea, even if you don't use it. Trust me, it's kind of like a security blanket for the new mama to know that a bottle can just be pulled out so that you, or someone else, can quickly feed that baby no matter where you are or what you're doing. For instance, if you are in line for a ride and it's not super convenient to just stop, drop, and nurse, you've got your handy bottle! Magic!
These pictures were taken in my most favorite place to take a break at the parks. Its actually a meet up area for people who are taking guided tours and it's usually pretty empty. There are lots of pretty plants, tables and chairs, benches, and a open area a bit of toddler running. Plus, maybe the best part, is a companion bathroom that is always so clean with a changing table inside. Seriously, you guys, this is the best little gem inside the parks.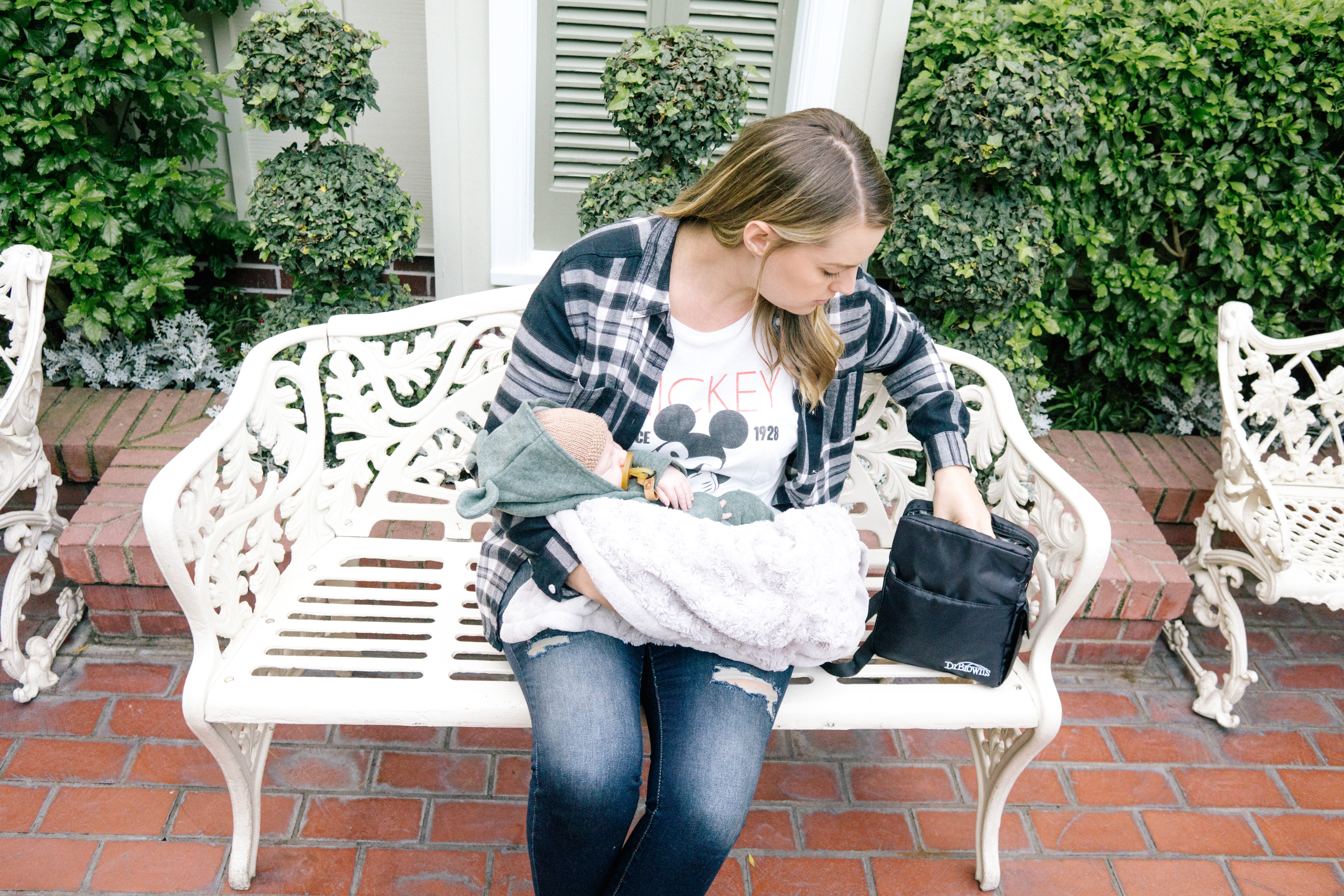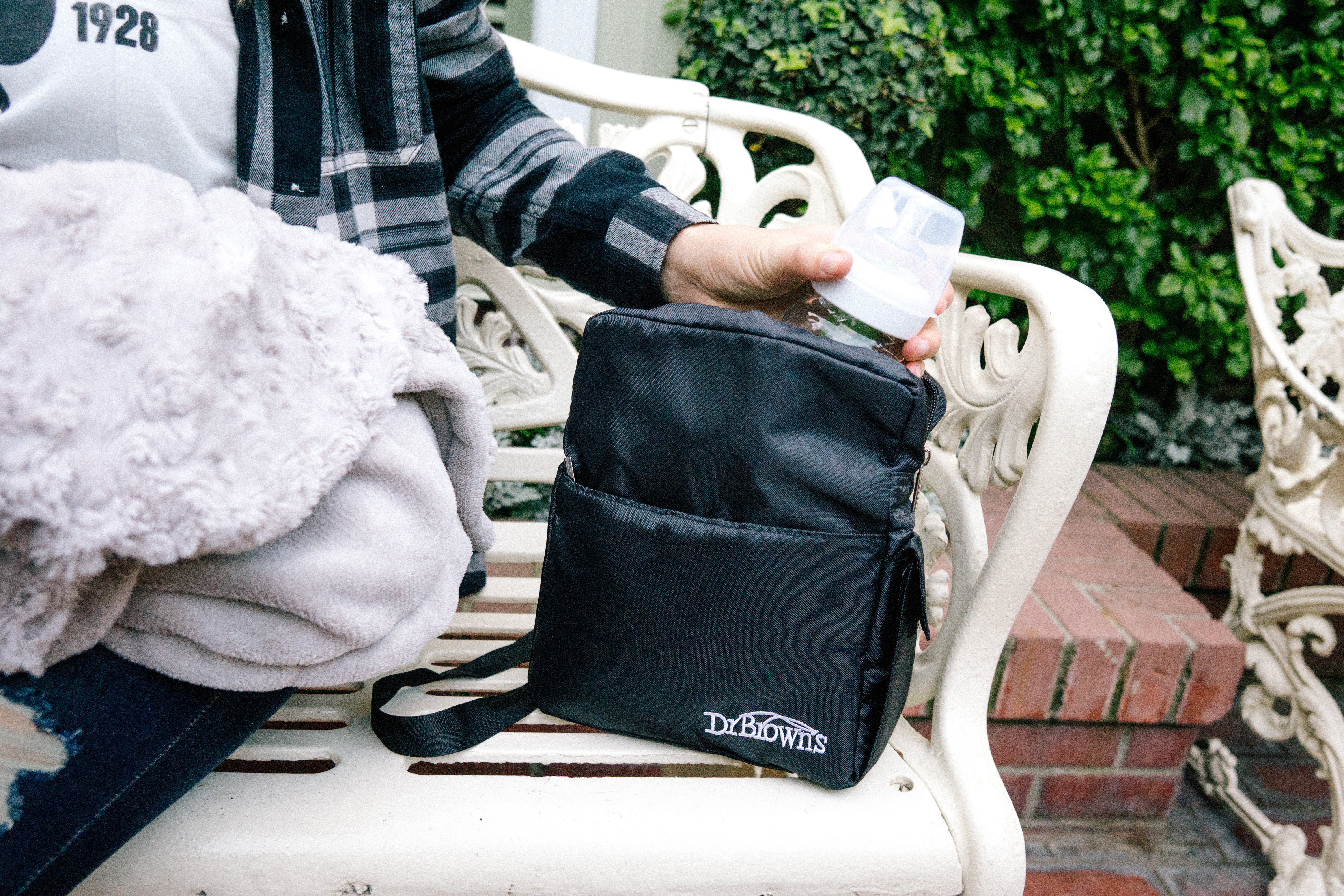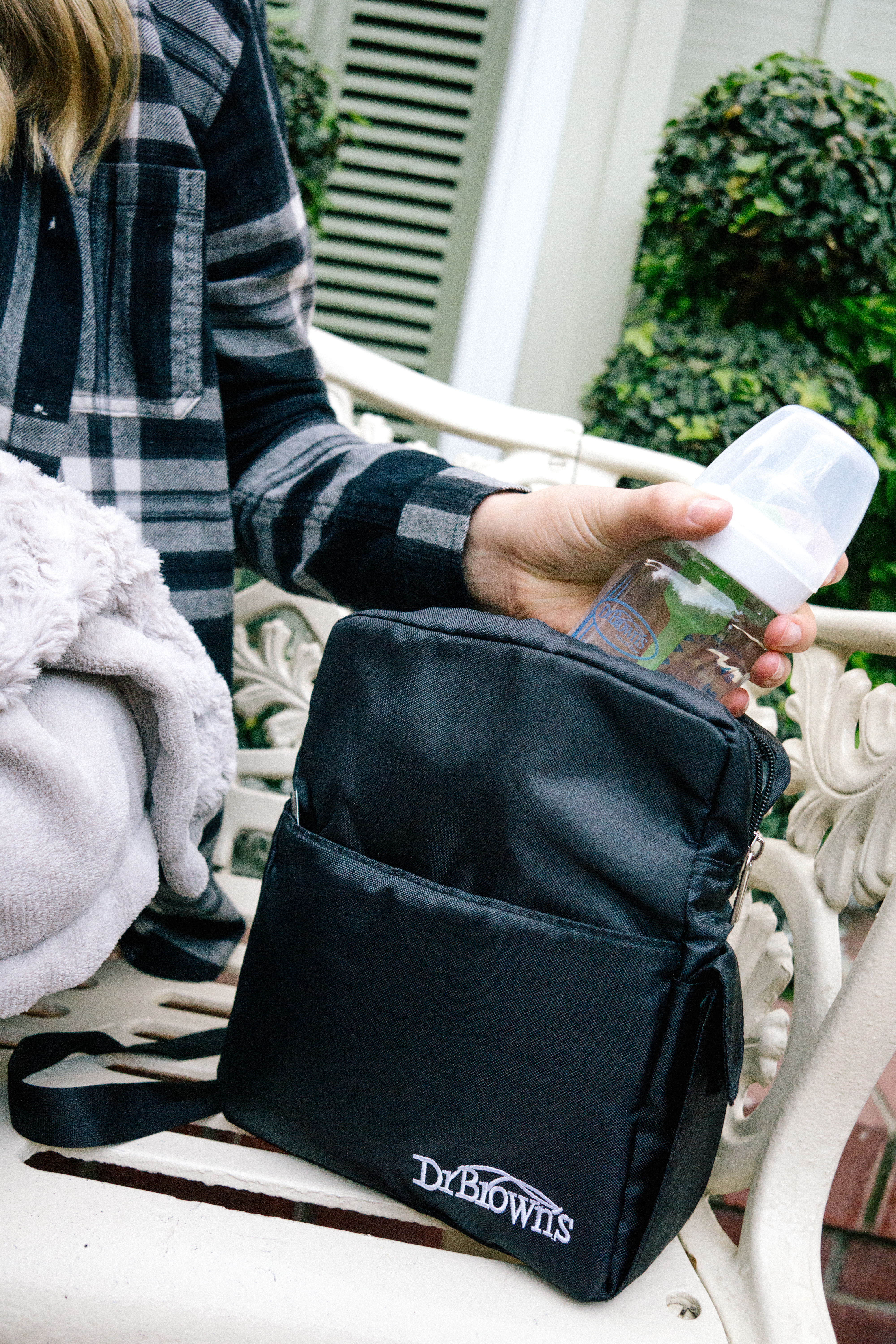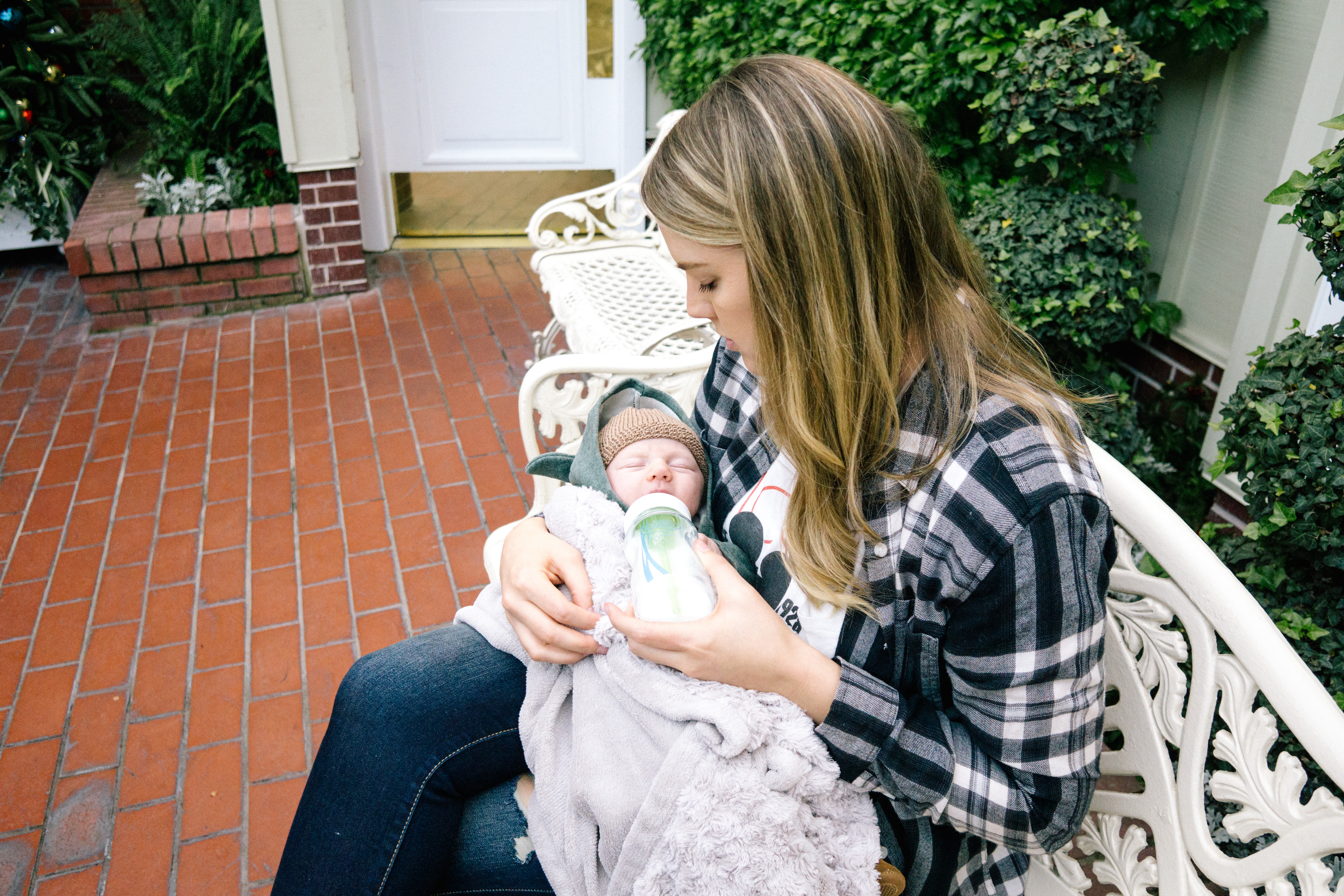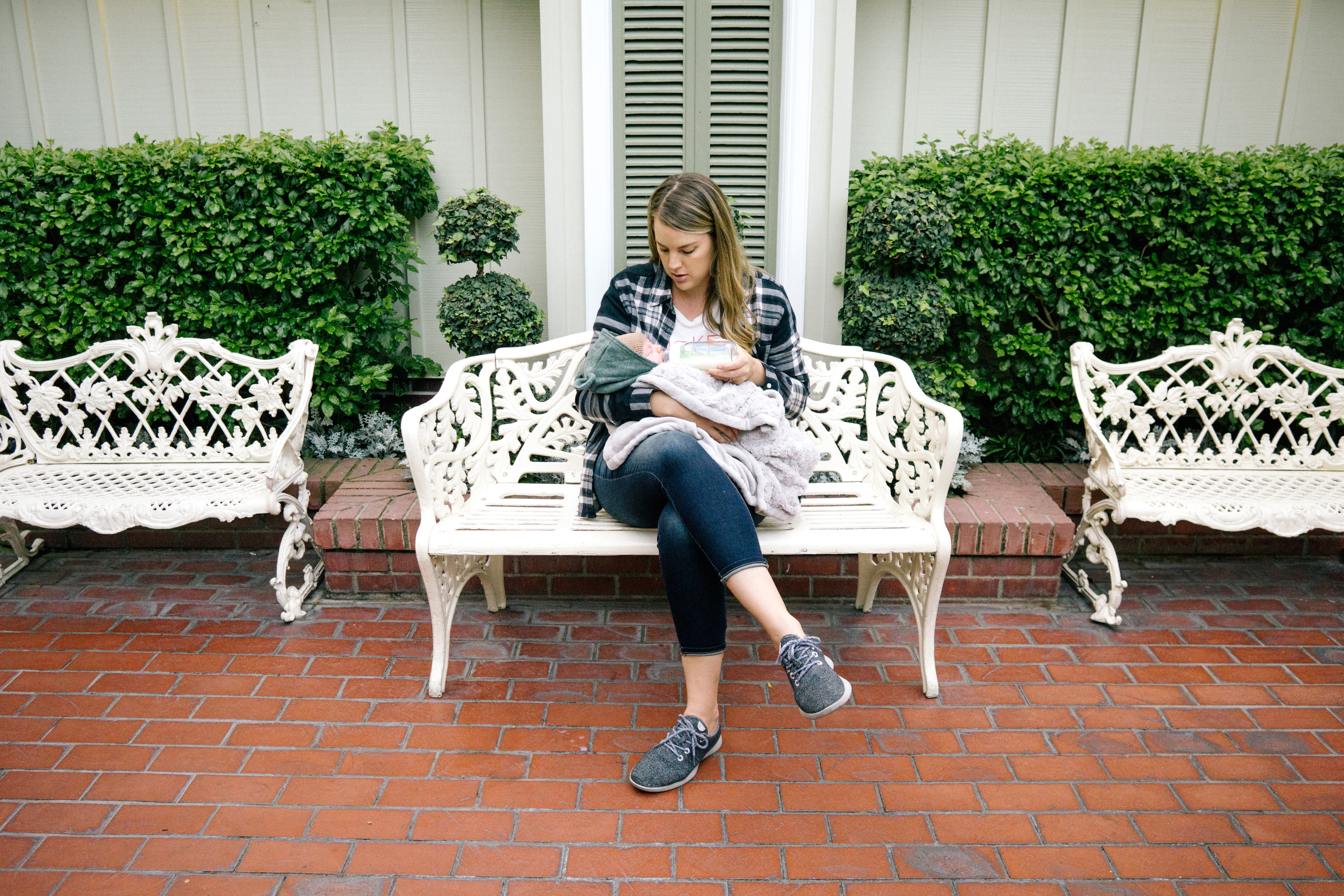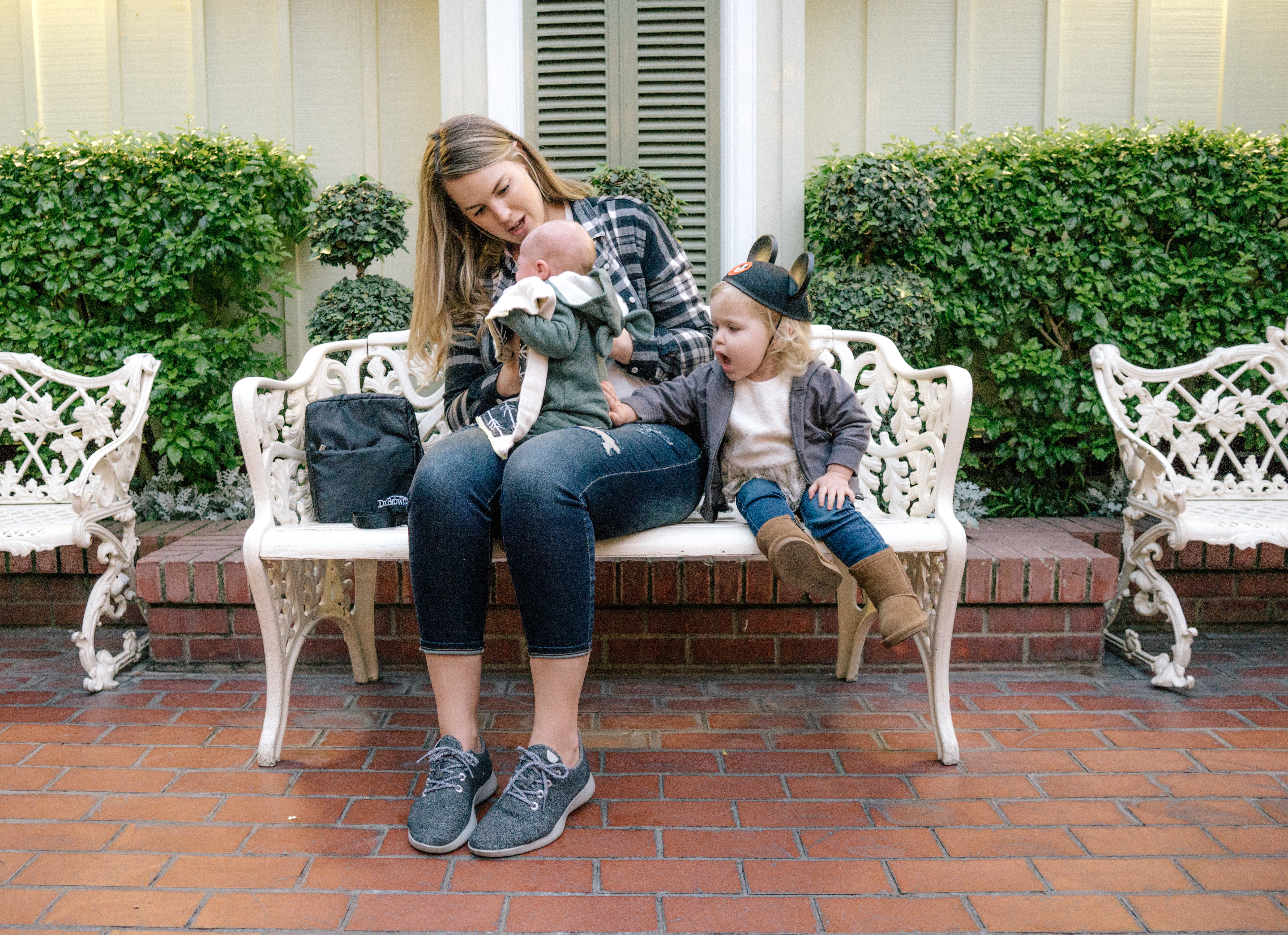 Isn't my little helper just too much? One of her favorite parts about being a big sister is getting to give brother "pat pats" when it's time to get a burp out of him. She's clearly a pro! I hope these few little tips will be helpful for any of you about to brave the park with 2 kids under two.

Thank you to Dr. Browns for sponsoring this post.