I've mentioned before that us Cannons love a good adventure. Christian and I were so lucky to get to travel all over the world before we had Elouise and we promised ourselves we wouldn't stop exploring when she arrived. We totally kept that promise and have taken her all over on fun family getaways, road trips, and even a Hawaiian vacation. Things have been crazy for us since Sully arrived but we are finally settling into a routine and knew it was time to get a family adventure on the books for 2017. We decided on Omni La Costa in gorgeous Carlsbad, CA which is a quick hour drive away from us. It was the perfect early kick off to, what we hope will be, a Summer filled with adventures both big and small.
From the first picture I saw online, I knew Omni La Costa was going to be the perfect place for a family getaway. It's location, gorgeous rooms and grounds, epic family pool, and spa all had me excited for our trip for weeks in advance! Elouise kept talking about our "bacation" since we tried to prep our little creature of habit for a fun getaway to a new place. She would repeat the things we told her "we're going to sleep in a pretty room, and have yummy food, and swim in the special pool!" and we did not disappoint her!
The Room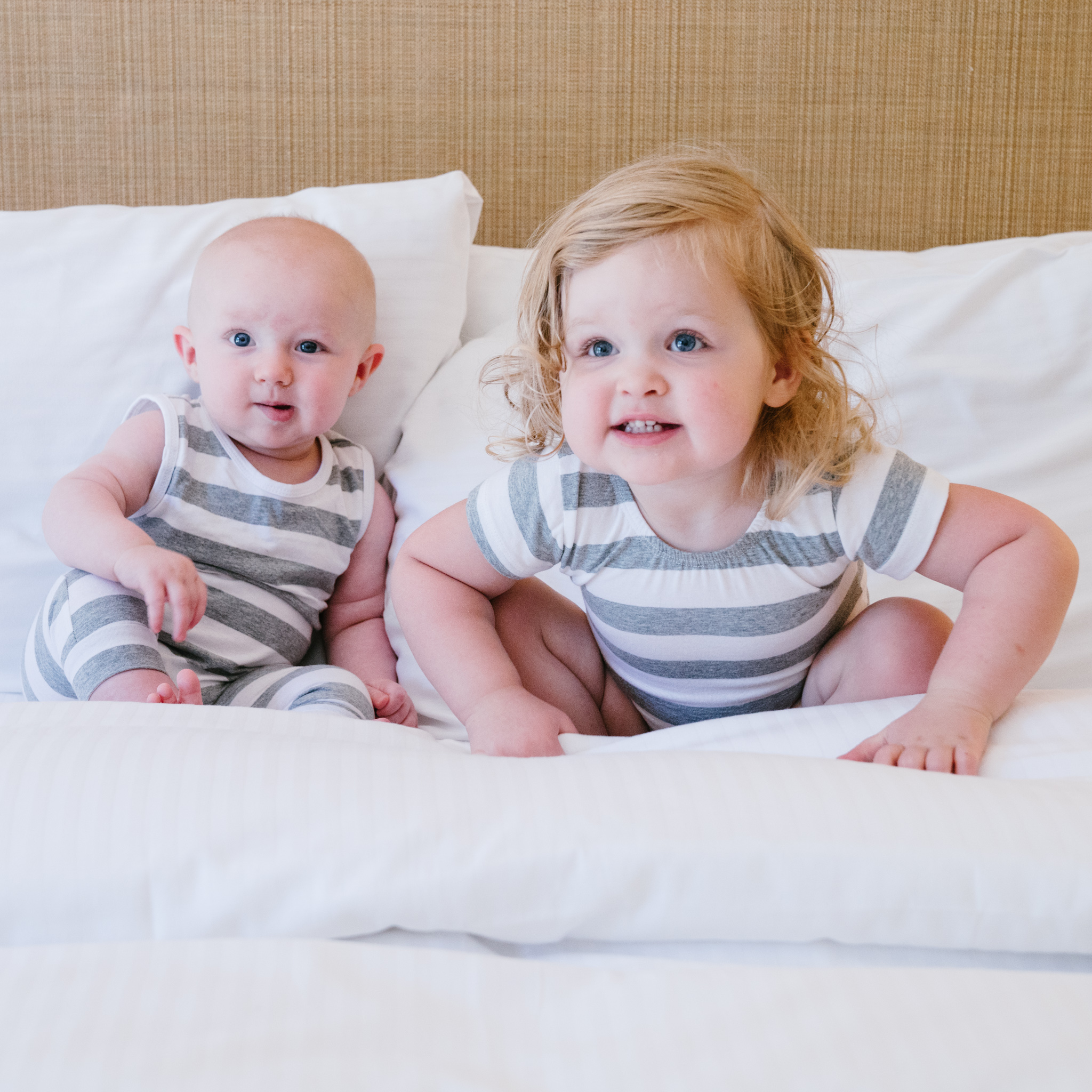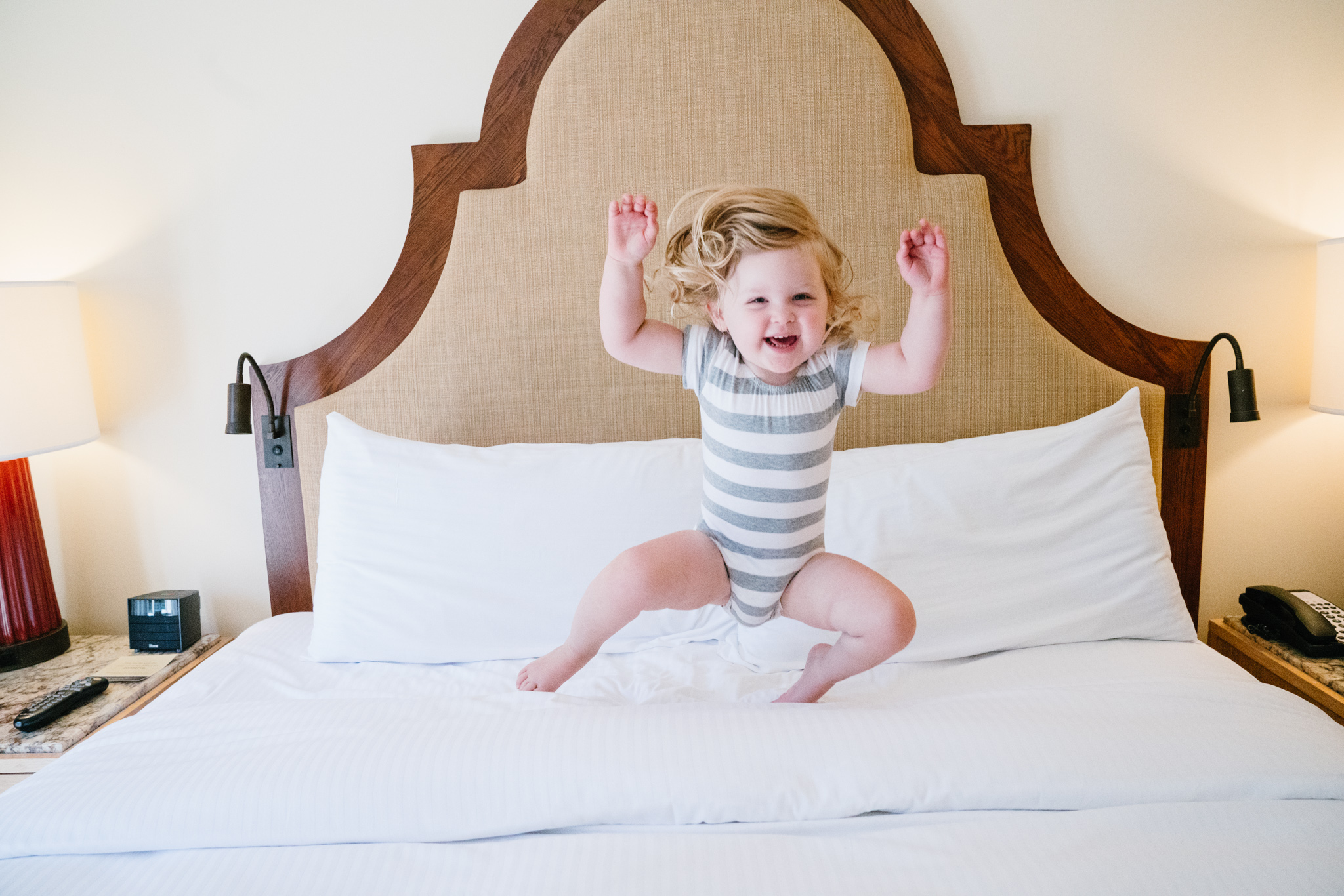 The first thing we did after checking in was break in the bed, because DUH! Cuddles, tickles, and one little monkey jumping on the bed. We stayed in the La Costa suite which meant we had a "living area" with a couch and tv and plenty of room for Elouise's crib that the resort so kindly provided with no problem at all! I'm happy to report that E actually slept quite well in it. We did talk it up and say it was a special vacation princess bed, so how could she not be excited? Then a little door slid closed to separate the area from our room that had the coziest bed and the prettiest bathtub. Is it weird that I will choose a hotel based off of it's bathtub? I think it's genius! You better believe that we got plenty of use out of that tub over the two days we stayed.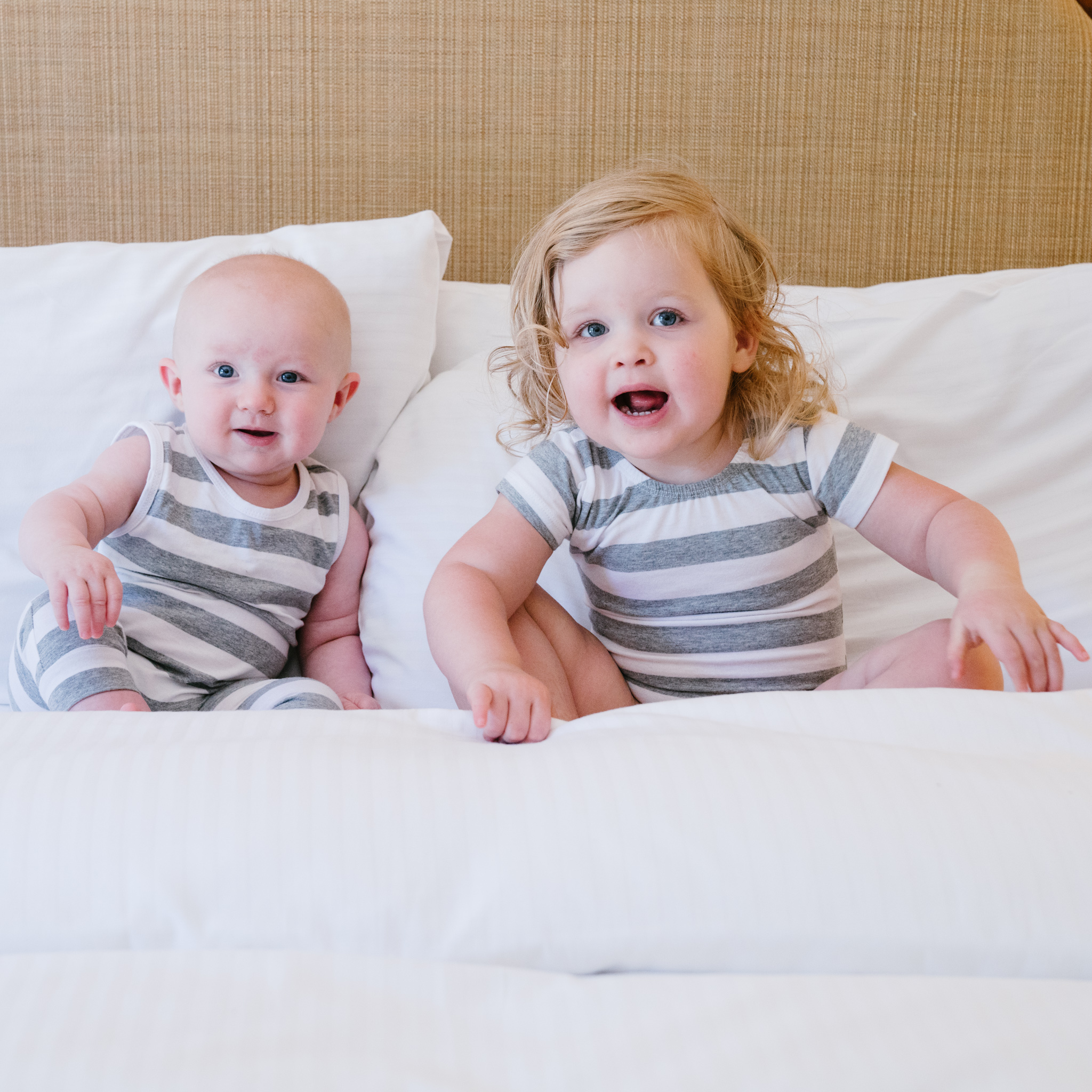 Romper and Leotard c/o The Little Spoons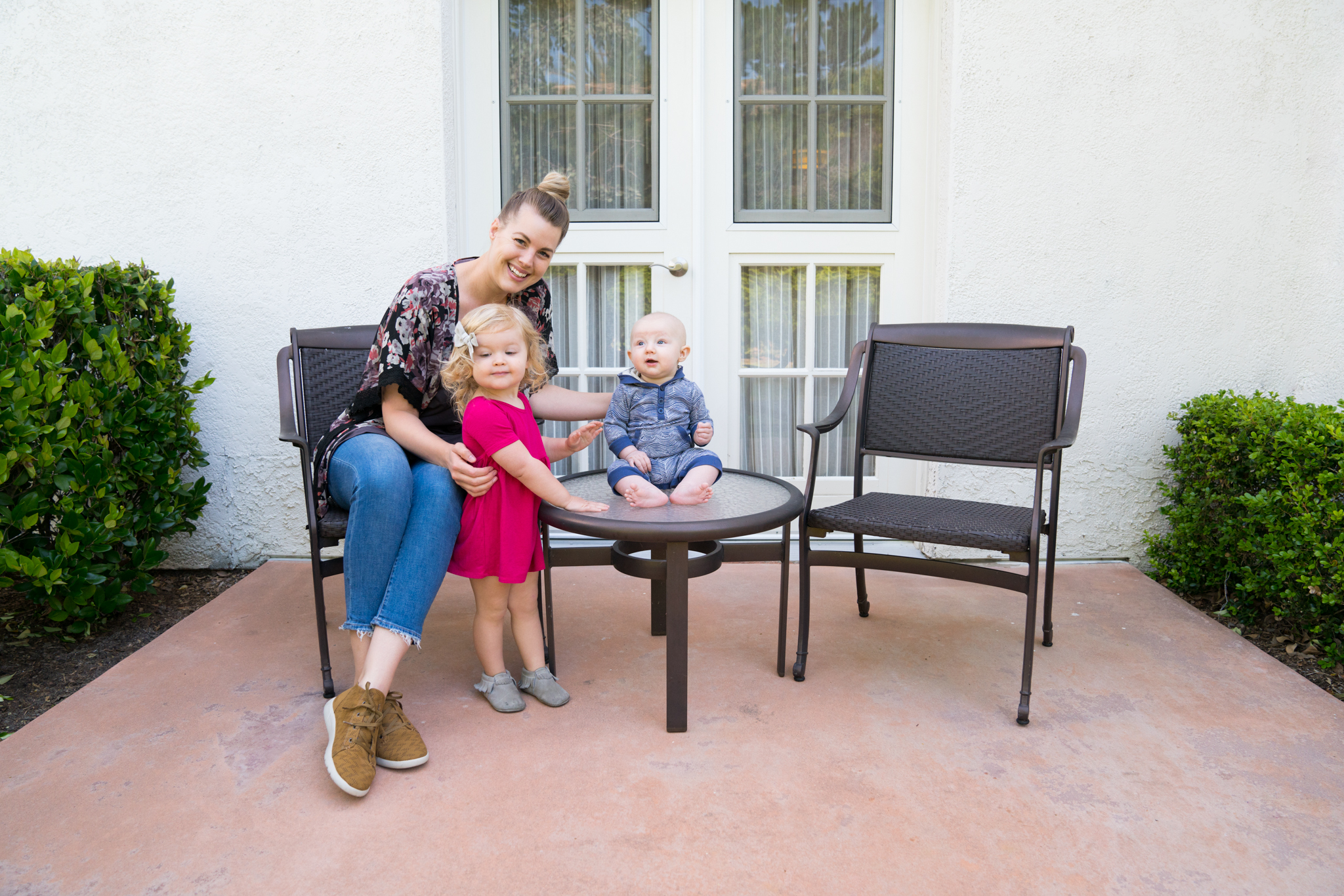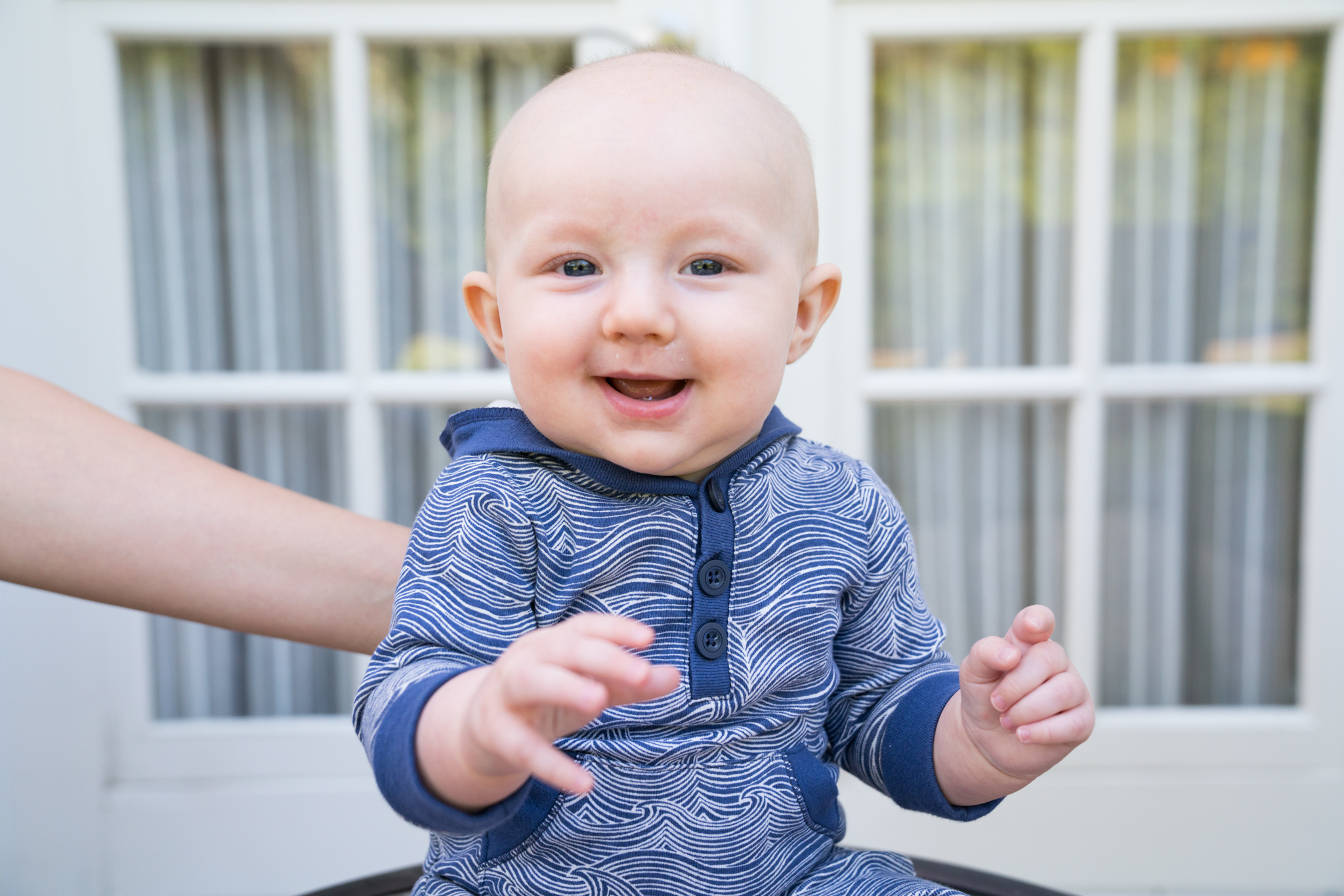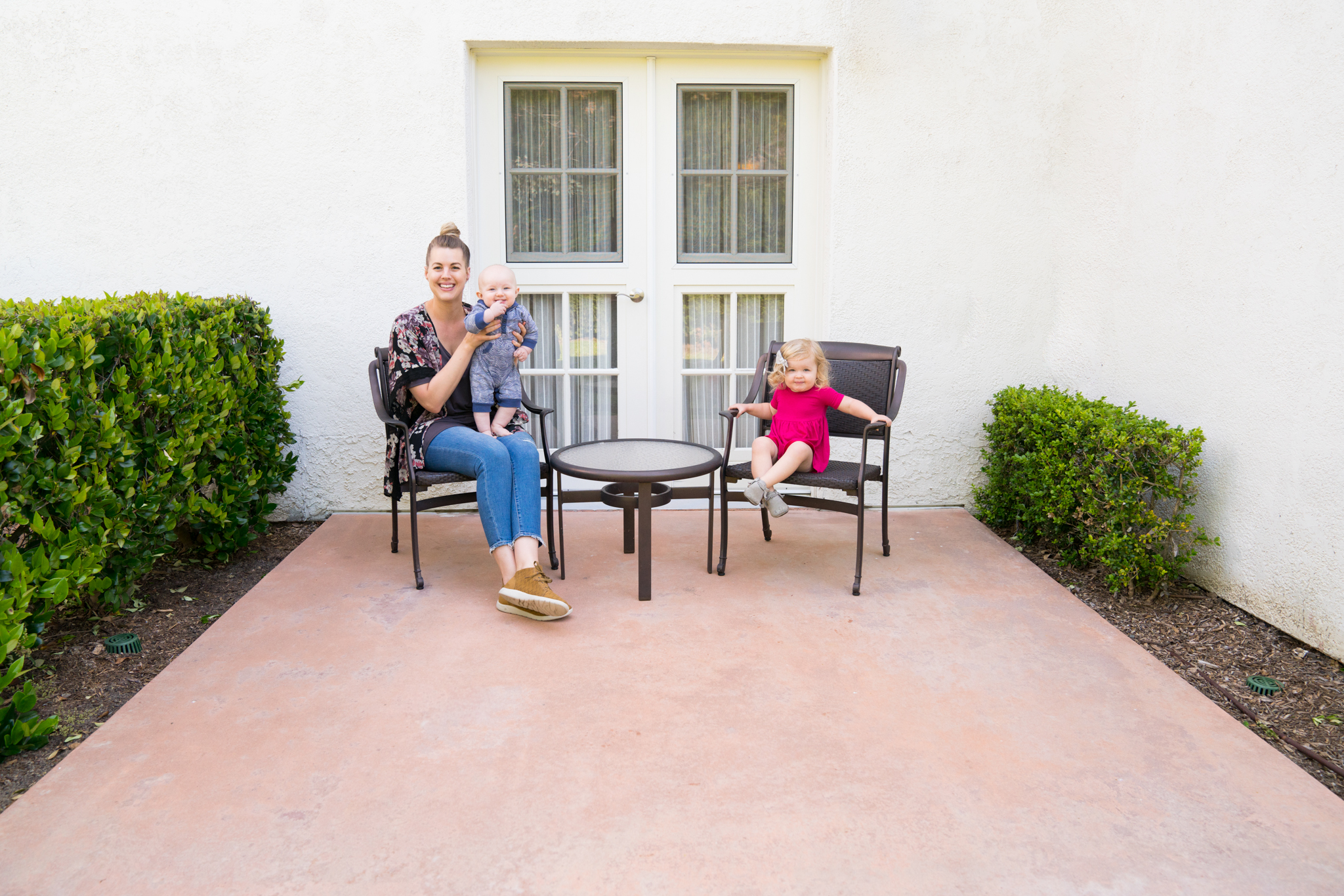 The Pool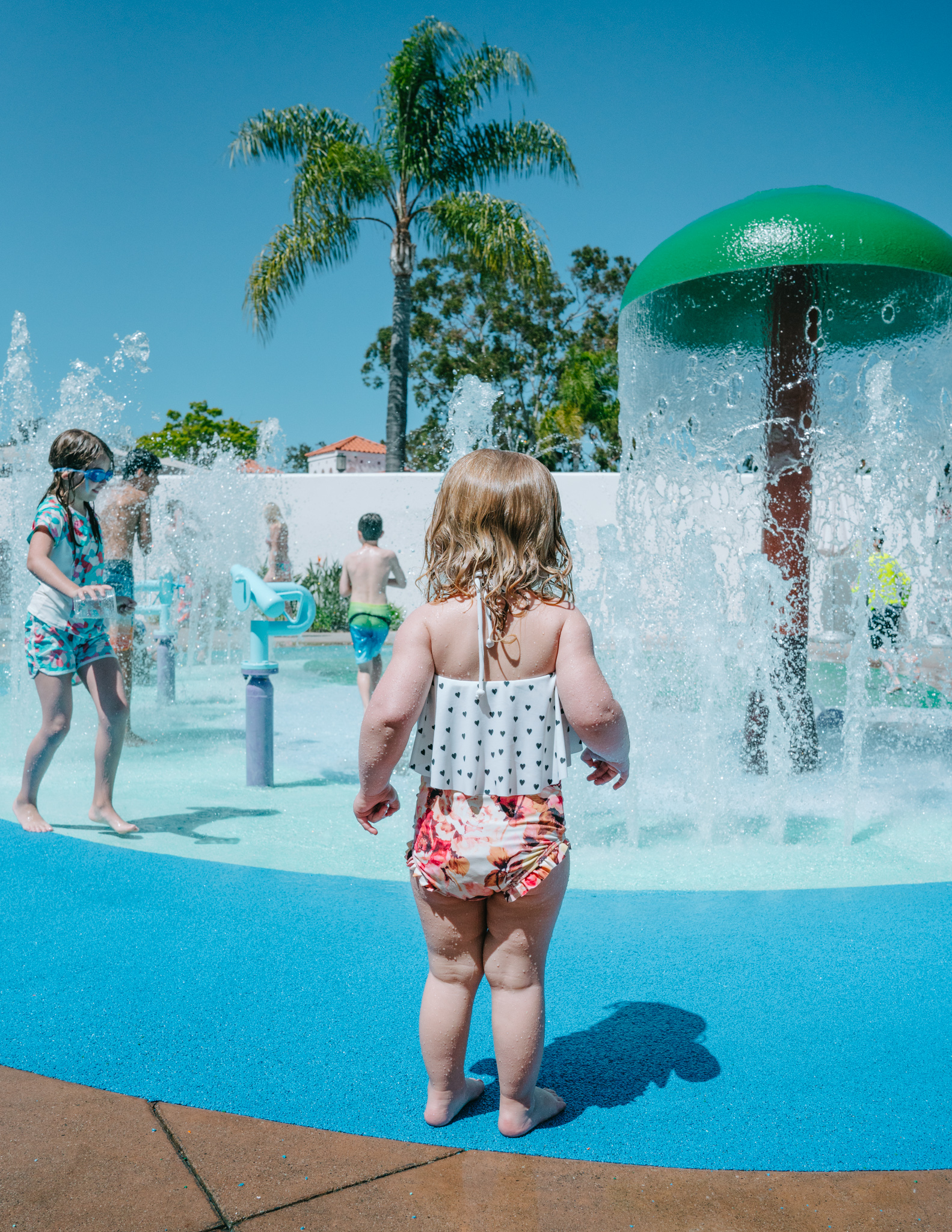 There were actually several pools at the resort but we spent our time at the Sandy Beach Family Pool and the Splash Landing Pool. After unpacking a bit we threw on our suits and went straight to the splash pad. Elouise was a little timid at first, but after she realized how fun it was, she went head first into the waterfalls. Day two we didn't even have to encourage her, she ran right in! It was so fun to watch her play and be so adventurous! The thing that really upped the fun was the waterslide. Now, there are actually three at the resort but E was only big enough to do a smaller slide in our laps. I'm not going to lie, I'm not sure who had more fun her or me. I'll let you be the judge from the pictures!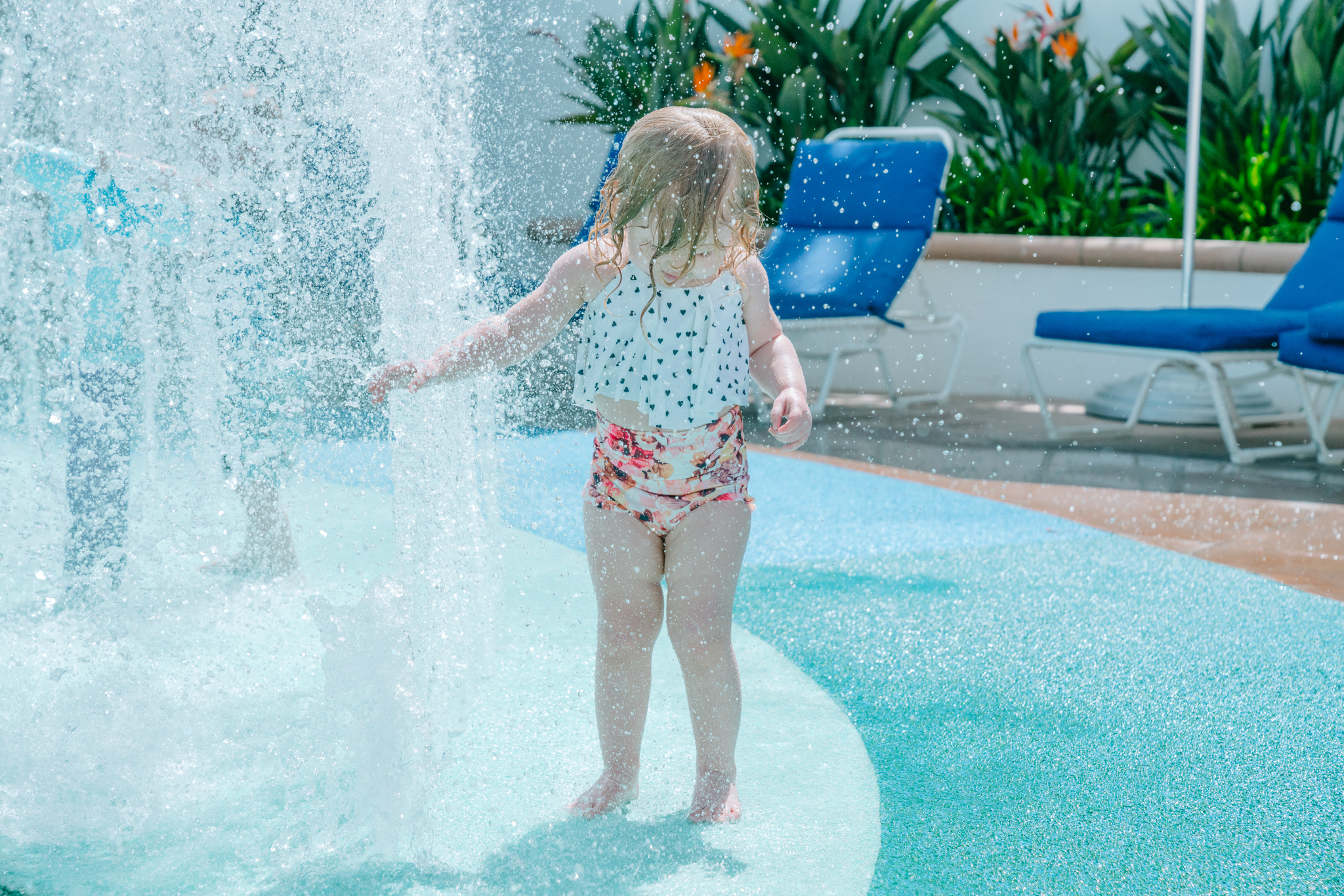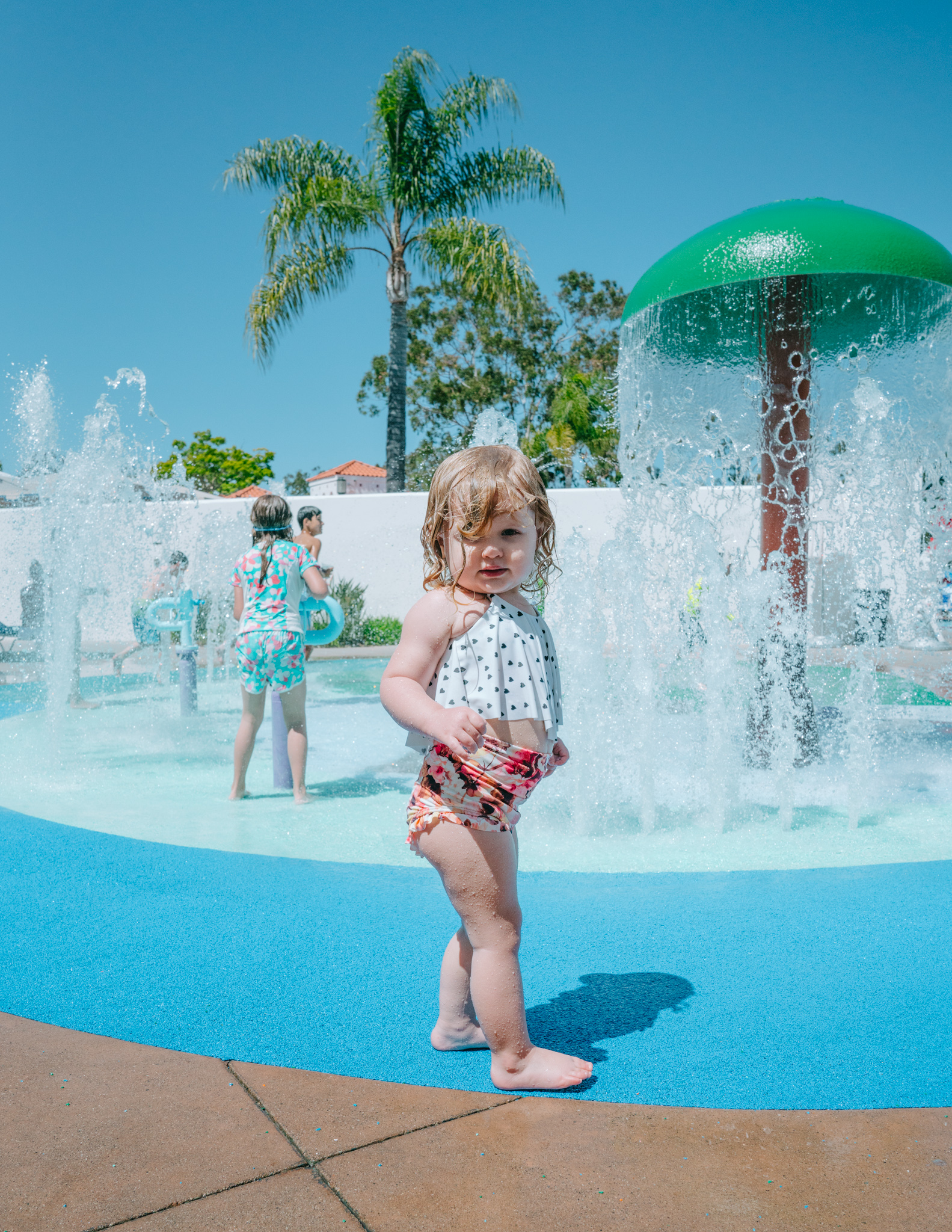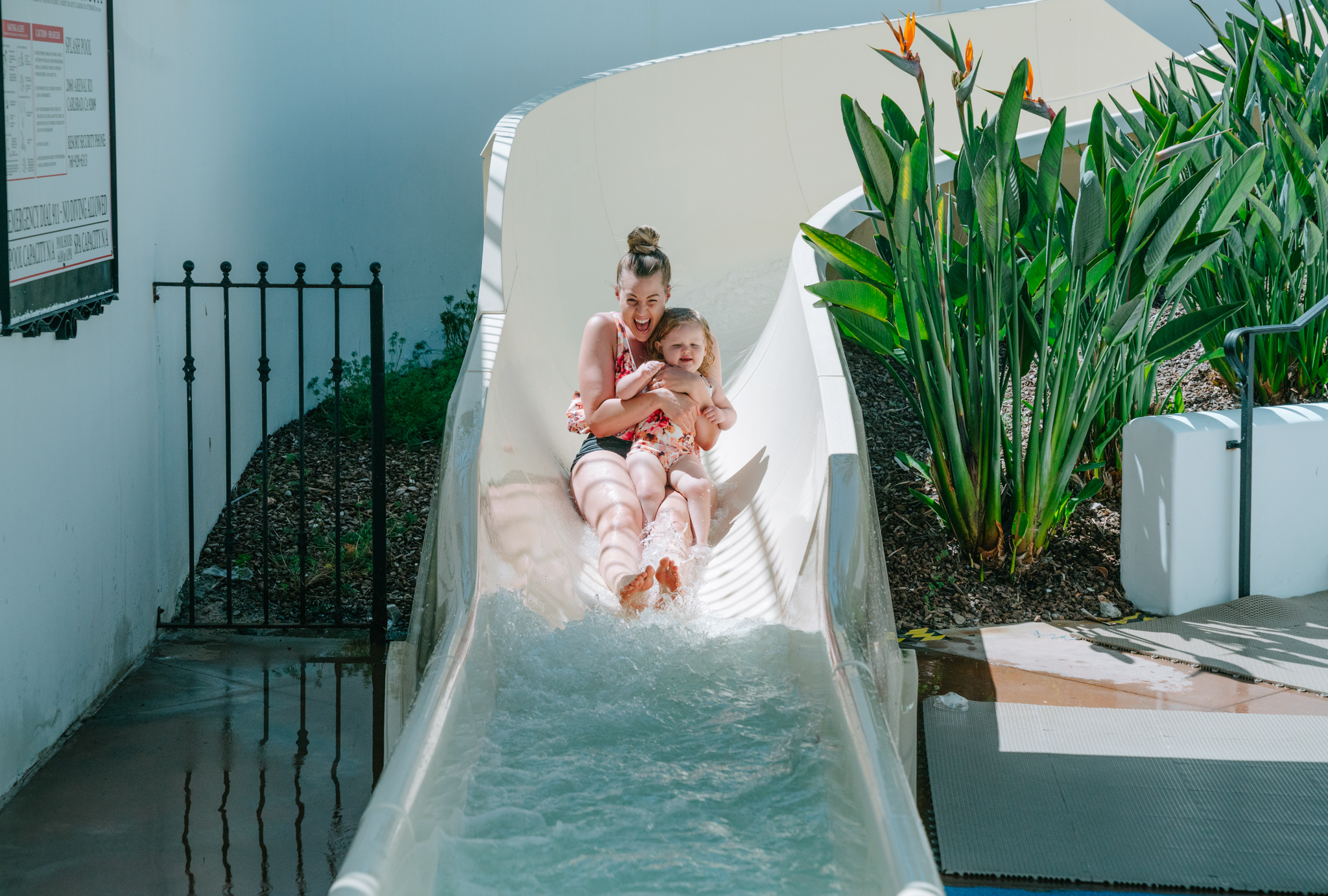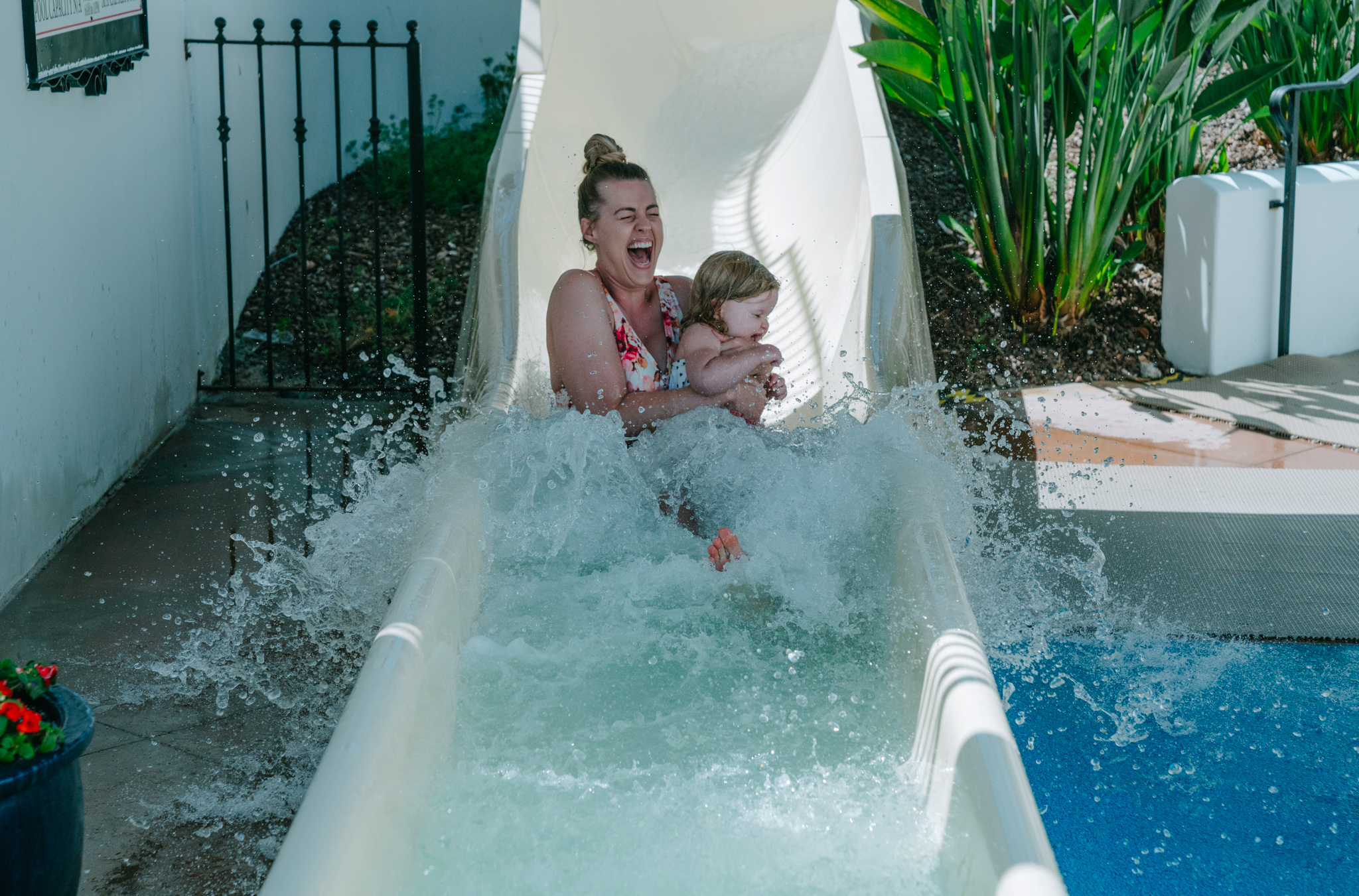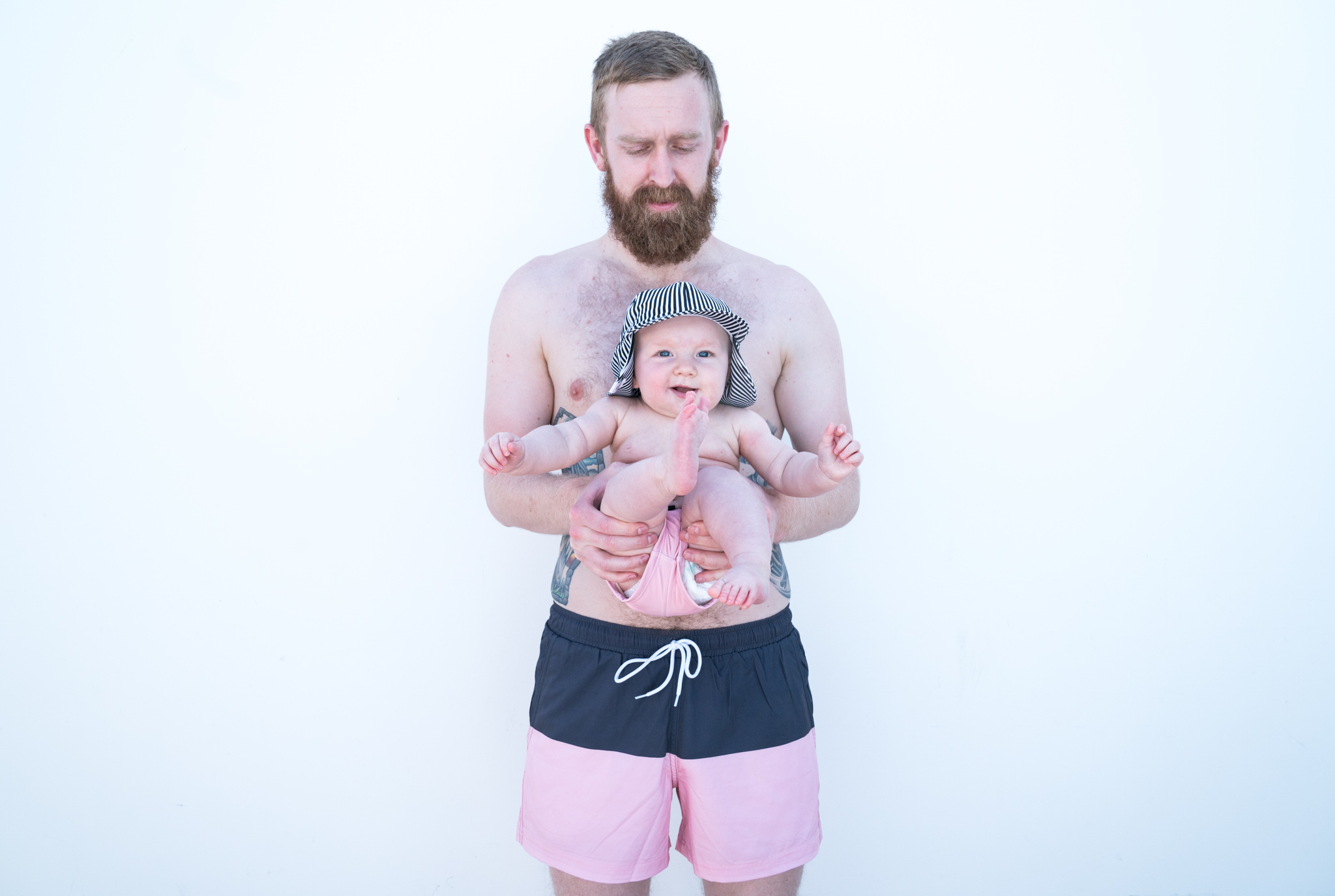 On day two we were lucky enough to book a cabana at the Sandy Beach Family pool. Let me tell ya, I don't ever want to do a day at the pool without a cabana again! It was so nice to have some shade for the kiddos and our belongings, especially for Sully who we tried to keep out of the sun as much as possible. It also was perfect for eating our delicious treats from the Splash Cafe where Elouise re-discovered her intense love for watermelon. The hot dog from the cafe was one of my favorite things I ate on the trip, which is saying a lot.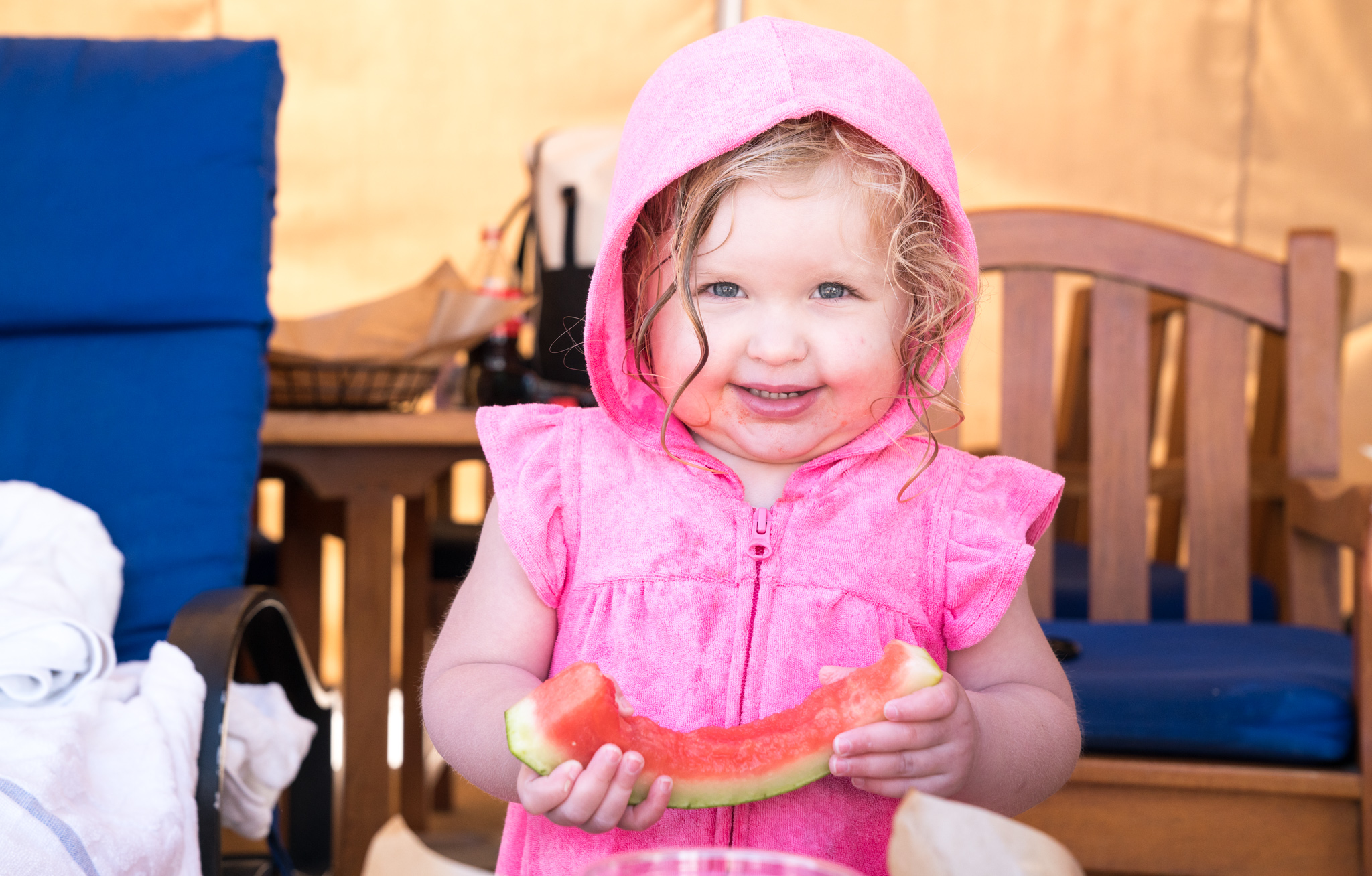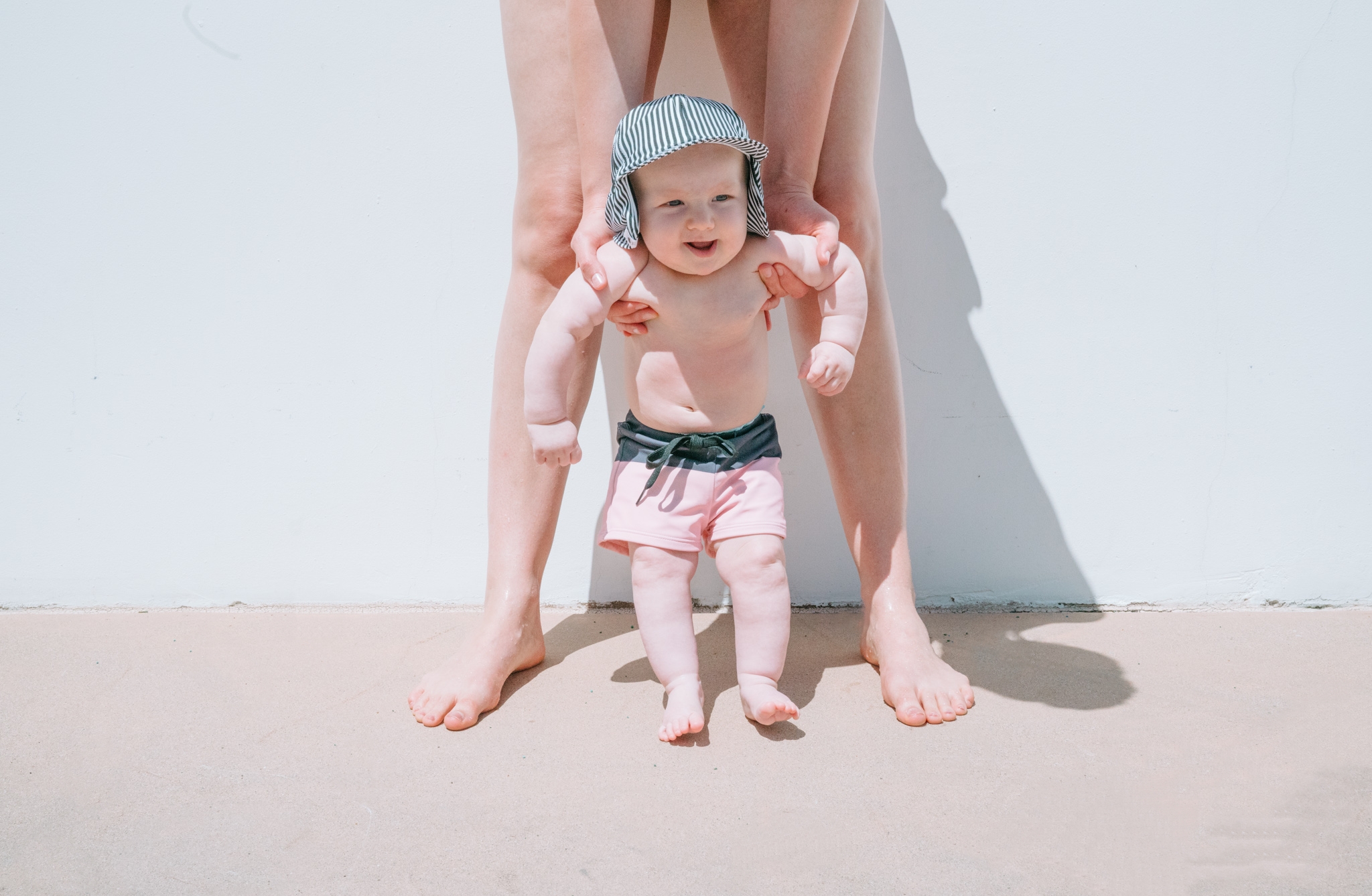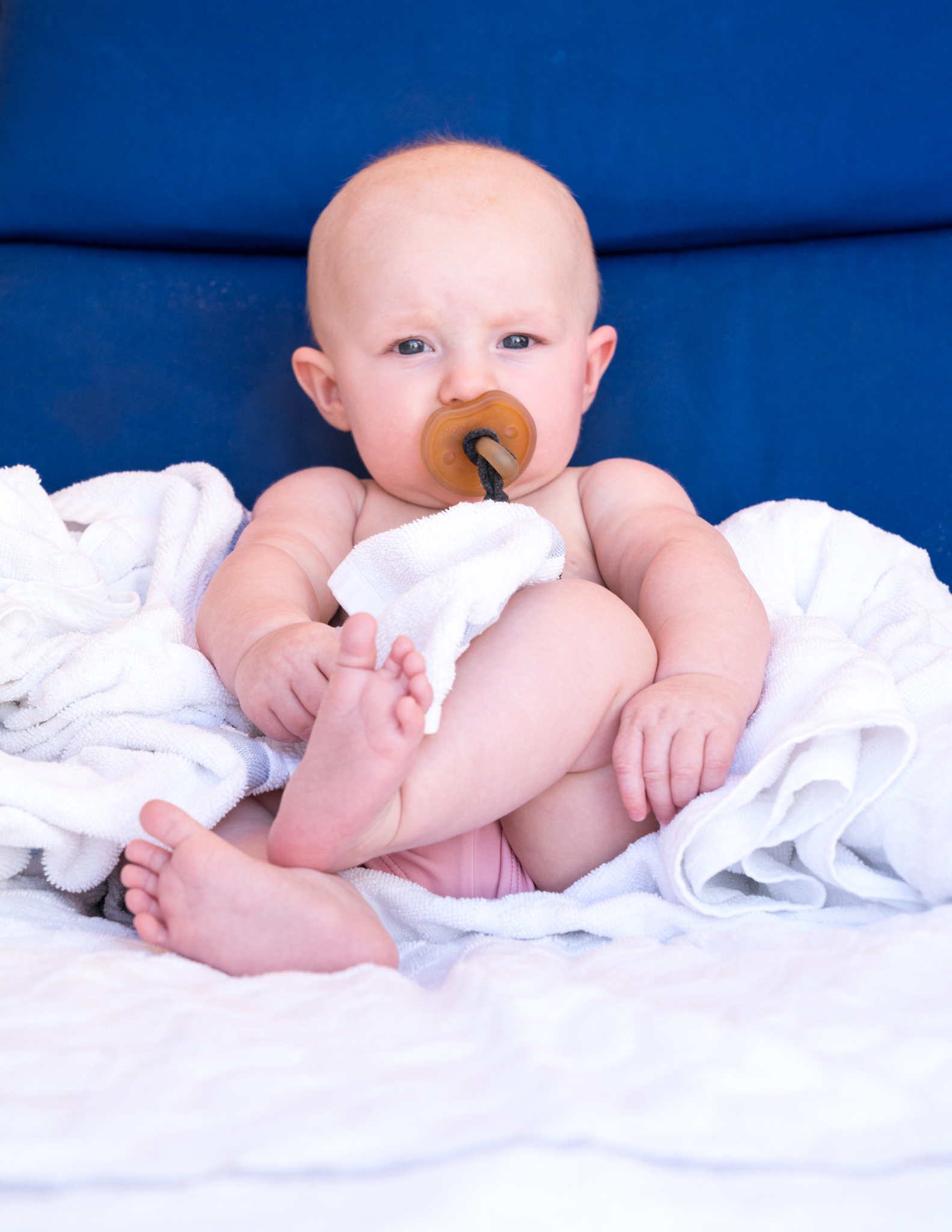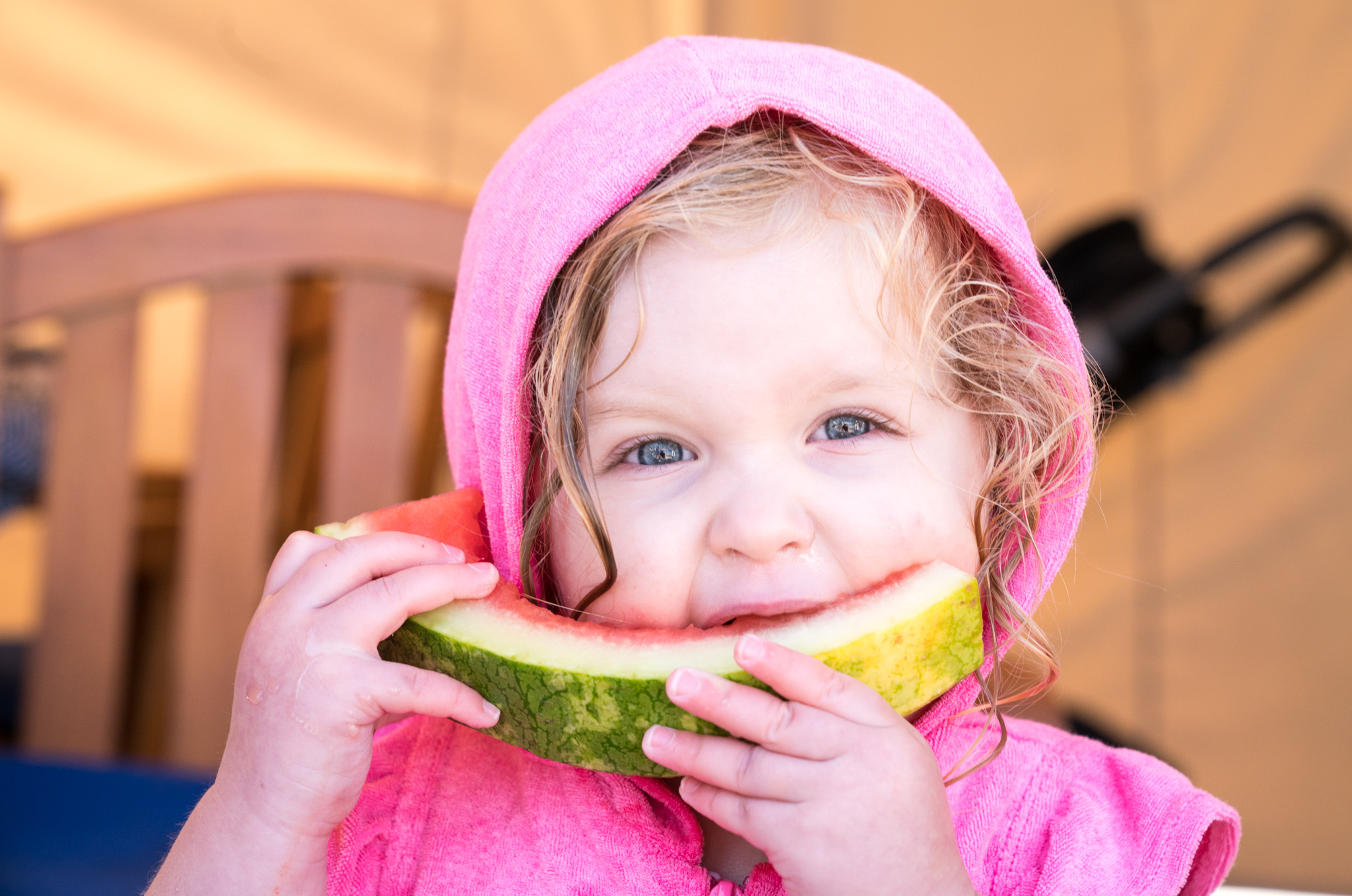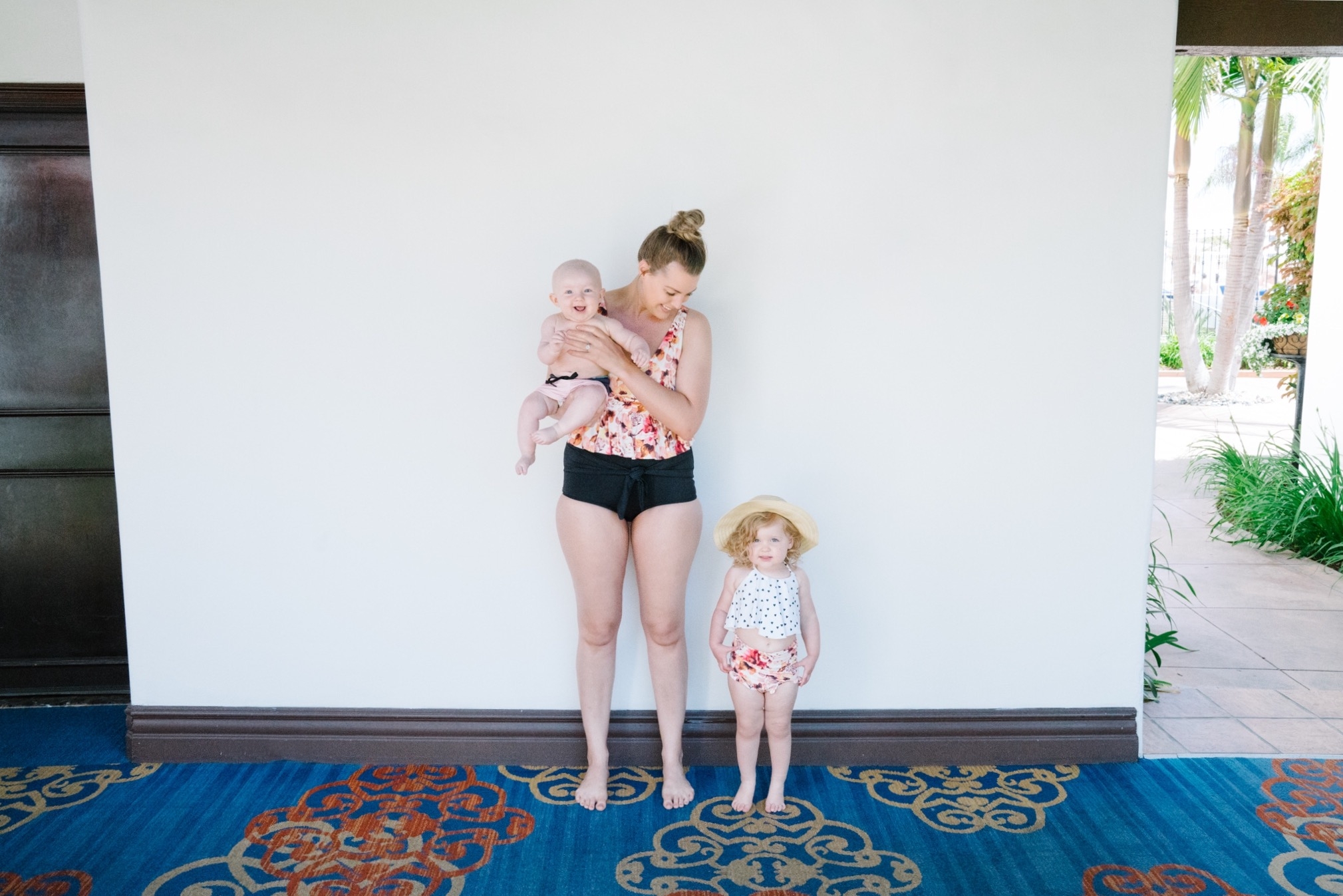 Family Bathing Suits c/o Kortni Jeane | Elouise's Bathing Suit Cover Up : Old Navy & Hat : Similar  Sully's Hat c/o George Hats
The Spa
I'll admit it, I'm a spa snob. I've been to quite a few spa experiences in my short 27 years of life and I was truthfully blown away by the beauty of the Spa at La Costa. Every tiny detail was so thoughtfully designed to give the guest a relaxing experience, even down to the employees at the spa. Everyone was was so kind and gave off a peaceful and calming presence. It made me wish that we had left the kids at home so I could have sat in the roman baths and laid by the spa pool all day. Also there was a reflexology walking path, which was oddly the most wonderfully soothing thing. My treatment was so simple yet divine. I had the citrus radiant treatment where the loveliest scrub was applied and then after showering off I was massaged with the most luscious body butter. I think my skin is still glowing almost a week later! I got to also have lunch, alone, by myself, with no children and no sharing. Of course, it was delicious. I will absolutely be visiting this spa again in the future! The kiddos hung out with Daddy and my little lovey girl was thrilled to have me back after my treatment and gave me about a thousand cuddles on our beautiful walk back to our room to, of course, put our suits back on.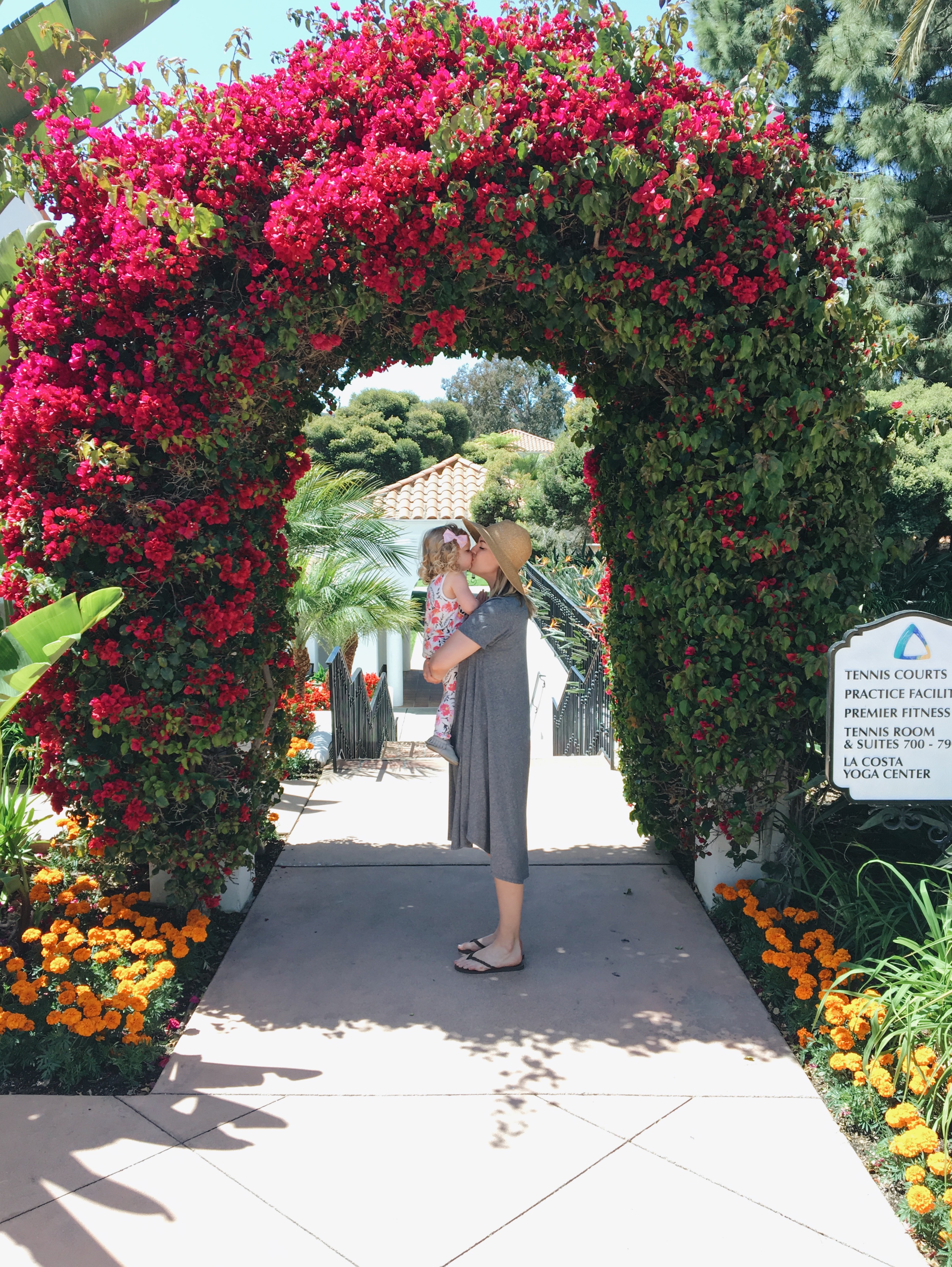 Mama's dress : Lularoe & Hat: Target | Elouise's Romper c/o Rad Revolution
The Resort Grounds
This place is picturesque. Literally! Every corner we turned I wanted to capture the beauty in a photo so that we could remember it all. The buildings are all my favorite color, white, and there are pops of brightly colored flowers and green trees everywhere which creates the most serene and fresh vibe. Everything is clean and well cared for, which really makes a difference to me in feeling comfortable and welcomed. The resort had such a variety of people staying there, but there were a lot of families and children that I assume were making the same lovely memories as us. All around the building our room was in was the most lush greenery and bunnies literally came out daily to munch of the grass. Elouise was sure that they came just say hello to her.
Clearly we had THE best time ever and if we would book a stay at Omni La Costa again in a heartbeat. I can't wait to see where we end up next! Any suggestions?

Thanks to Omni La Costa for sponsoring this post. All opinions and words are my own.