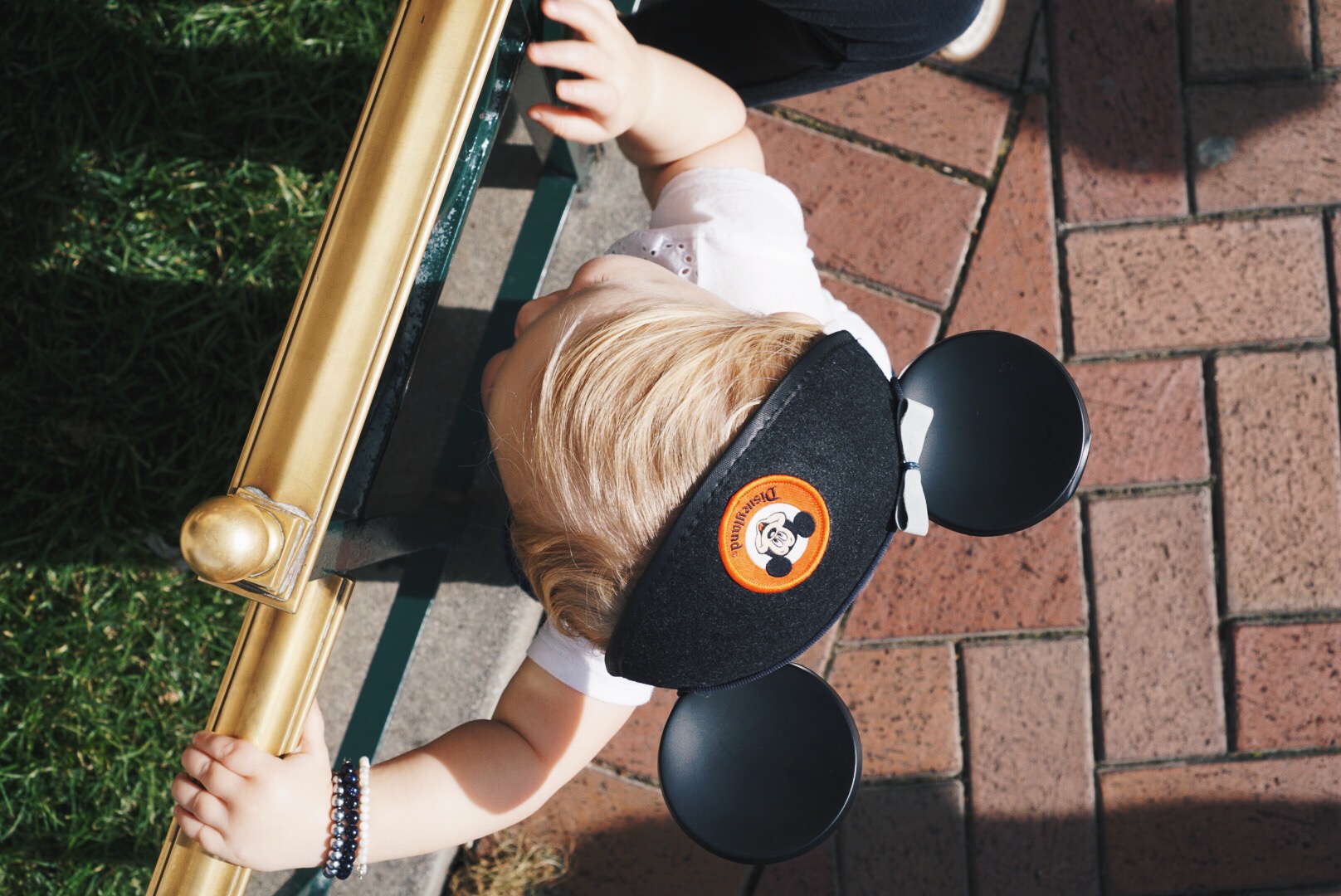 Growing up in Southern California meant that I never went too long without a trip to Disneyland. In fact, I even had an Annual Pass all through college. Naturally, when I had Elouise I began wondering when I would finally be able to take her to the happiest place on earth.
Our First Visit
We decided to take her during Christmas time when she was about 9 months old and it was perfect. Gramma and Grandpa bought the tickets and came along with us, which I highly recommend. Even though we all had a blast, we decided to wait to come back again until her first birthday. Having her be comfortable walking and a little more familiar with the music and characters in the park made a world of difference.
So, we ended up getting Annual Passes for our family on her birthday because we couldn't resist coming back as much as possible to see the joy on her face. For now, our passes are blocked out for two months of summertime and I'm already going through withdrawals.
My Favorite Disney Moments
So to tide myself over, I collected all of my favorite Disney moments with Elouise to share with you. These include her meetings with some of her favorite characters. She started off very standoffish when we would go to meet them, but would always warm up just when our time with them was up. Luckily she's now quite comfortable with them and walk up to them like they are an old friend. Since most of them don't talk, its super fun to watch them engage with her in other ways. Definitely one of my most favorites. Another thing I loved during our first trip in December was the petting zoo at Big Thunder Ranch. We got the chance to pet the sweetest goats, and I just know if we got the chance to visit them now, Elouise would think it was the bee's knees. Unfortunately, its no longer there due to construction of Star Wars land (which Christian and I are pretty excited for). Parades are also our jam, especially since that means mama can sit down and rest for a while.