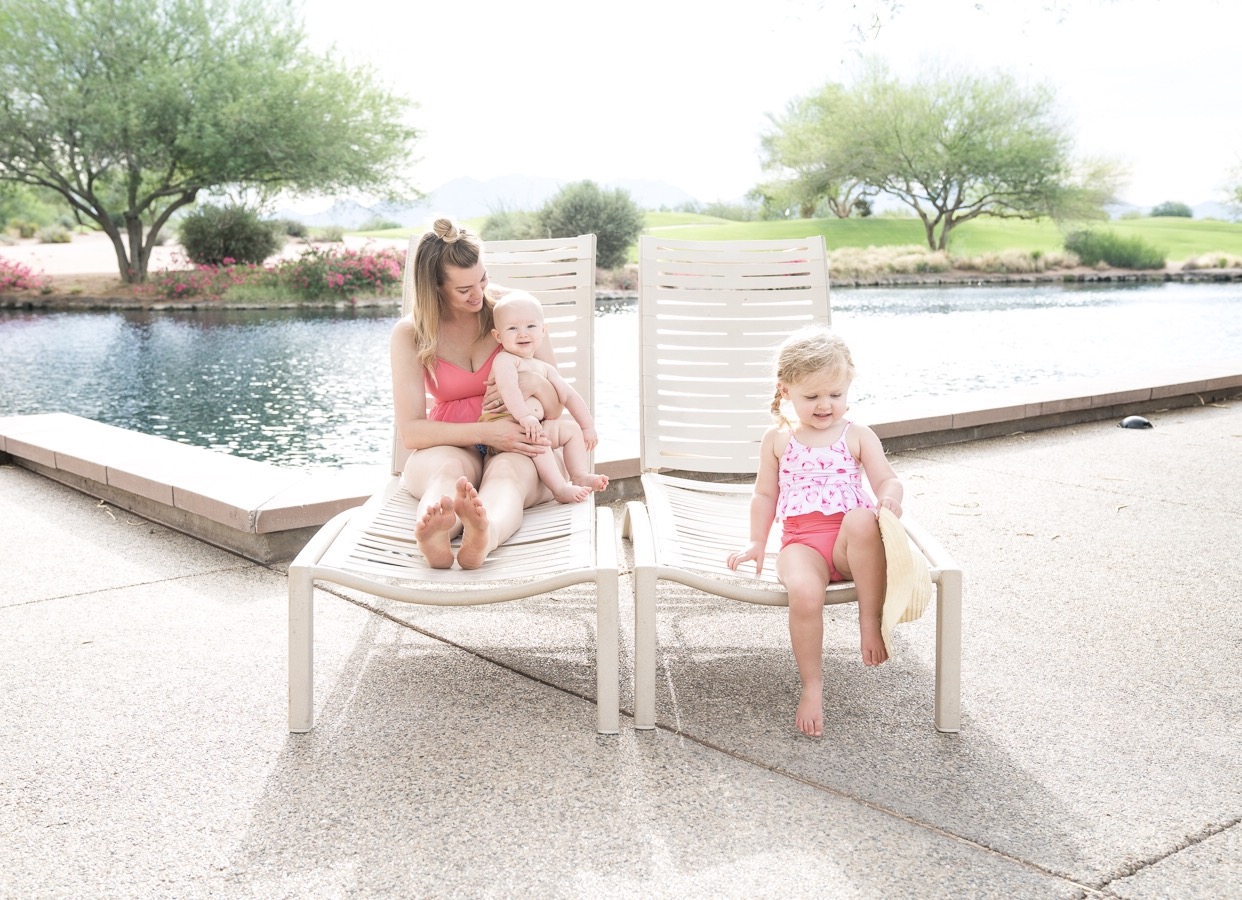 It's time for the second installment of #TheMomBlogCollective. If you missed the first one you can read it here. This week some of my favorite mamas and I are writing about the topic of building an online community that is authentic and engaged. A huge part of that deciding what your brand is so that you can being to draw in and connect with like minded people. Let me tell you a little bit more about how things got started for me, we have to go back into the archives for this one.
So if you've been following along for a while you might remember that my husband and I used to have an account called @thecannonadventures. Basically it started because my husband is a photographer, we had a baby, and all he wanted to do during his 6 weeks of paternity leave was take photos of her. We created the account to share these photos with friends and family. Then they started turning into full on photo shoots where we featured products from small shops. This is when our community really started to come about. We connected with so many sweet shop owners and also were getting featured on those pages which lead to people finding us and following along on our account.
After my husband went back to work he had less time to take photos and all I had was time, so I started to teach myself how to take great photos and how to edit them. I would usually post to our Cannon Adventures account and my personal account since I was the one taking the photos. After about 6 months we transitioned over to just my personal account (@mrsseacannon). I really liked sharing "honest" motherhood, which if you ask the theme of my blog or IG that is the answer I give. After time my photos became less of a "photoshoot" feel and more of capturing moments of our daily life and sharing honest thoughts in my captions. Every once in a while I'll still throw in a shoot with props and extravagant details.
At this point I had all of these relationships with brands and followers that carried over with the switch. I really felt like some of these people were my friends, and that was crazy awesome because as a newer mom I still was looking for my community. So I continued to cultivate that. I found new mamas to connect with either because they were featured by some of my favorite mom & baby brands or because of a little thing called Follow Friday. These things have morphed a lot since then, but they were a great way for me to discover new mamas. I also partnered with brands for giveaways a lot in the beginning. This helped new people find my account and also got my current followers engaged on my feed. Since then I have continued to stay engaged with my favorite mamas accounts and brands. I know that I might have had a different start to my story but a lot of what I did is still relevant even if you have 3 followers and one is your mom.
---
3 Easy Tips to Grow Your Online Community
Figure our your "Brand": What are you all about?Keep your feed consisted and clean. People want to know what they are committing to when they hit that follow button.
Engage in the Community: Comment on your favorite brand's photos, browse some of your favorite hashtags to find new accounts that are similar to yours, hook up with Follow Fridays and Mom Crush Mondays, start a group message with some of your favorite mamas to stay up on each others posts and just build a deeper community.
Partner with Brands: Tag your photos, reach our for collaborations, and participate with giveaways, this is a huge way to grow your reach.
---
There are a lot of other ways or options about how to do this, this is simply my experience. If you want more ideas and perspectives, check our the other babes in The Mom Blog Collective!
You can find links to all of the other blog posts below: