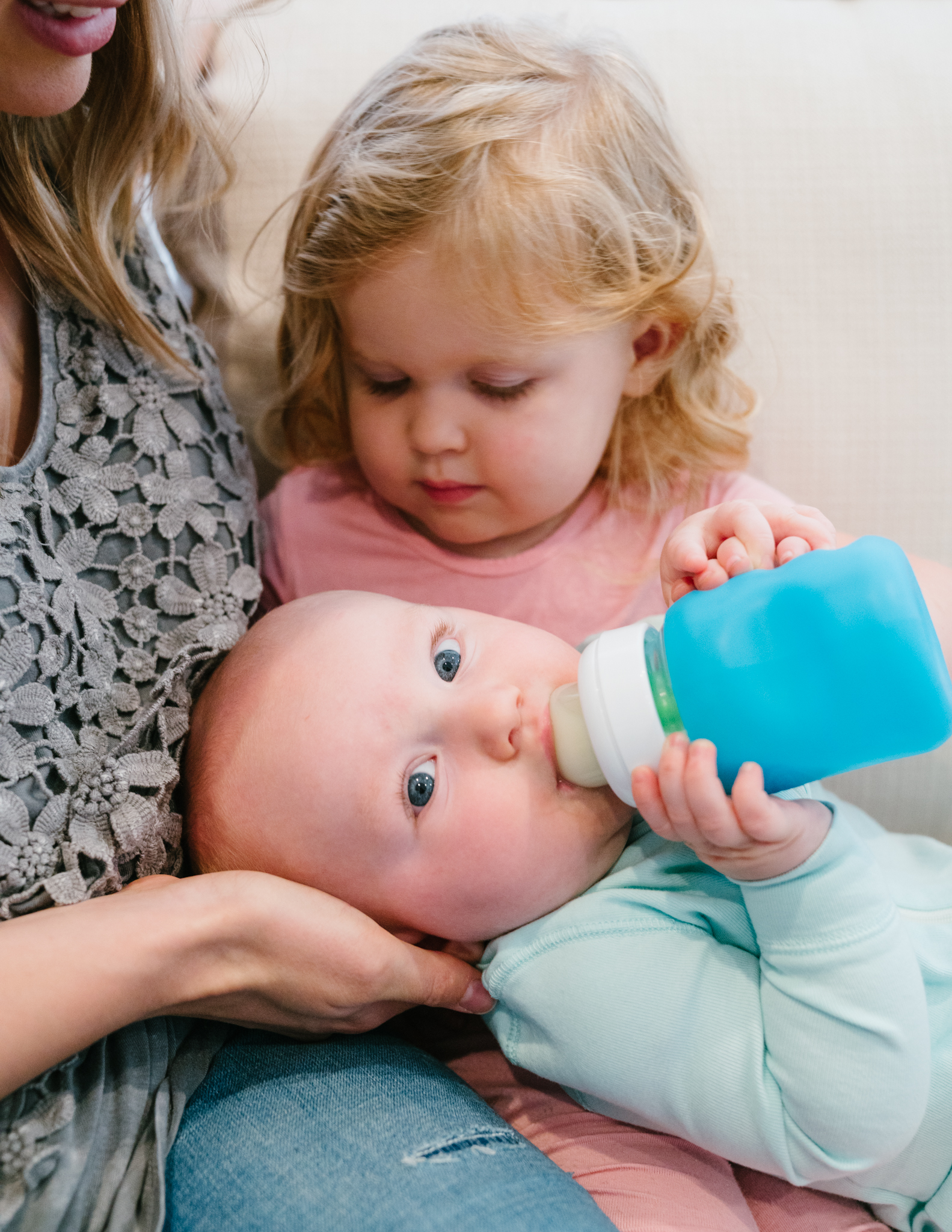 It's no secret that my kiddos are not far apart in age, which means that Elouise had barely entered toddler-hood when a baby came into our family. Since she was so little it was difficult to really, truly prepare her for the new addition in a way that she could rationally process ahead of time. Sure, if you asked her where brother was she would point to my belly but I'm sure she had no clue that she was about to lose out on mama and daddy's constant undivided attention. That meant that the transitional process when brother came home from the hospital required extra time and a whole lot of grace. Luckily she never expressed any disappointment or frustration with Sullivan being around, in fact mostly she was unaware or indifferent. Still, we had to get creative to help her feel involved. One of my favorite ways to help her embrace her big sister role is letting her help with feeding Sully his Dr. Browns bottles.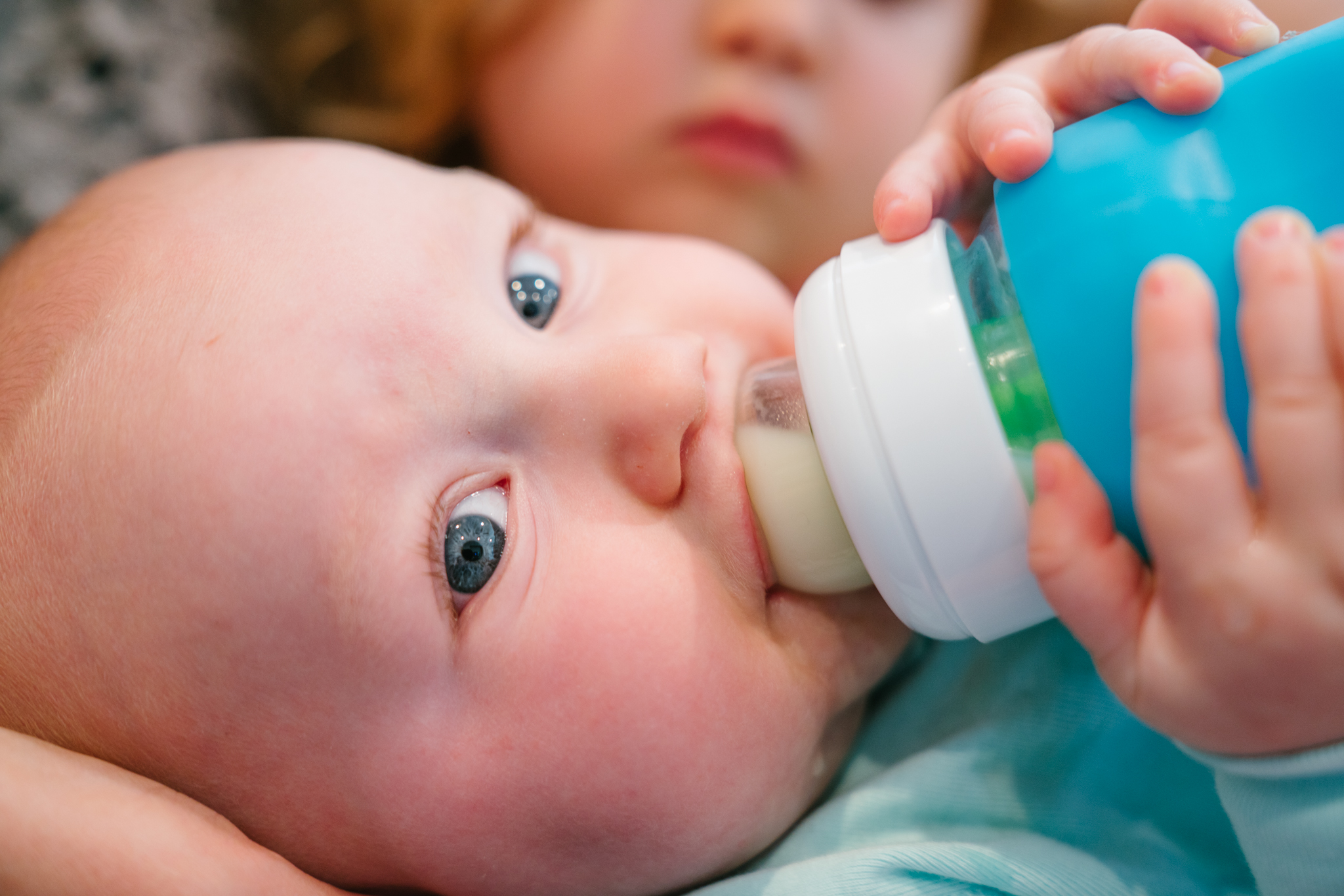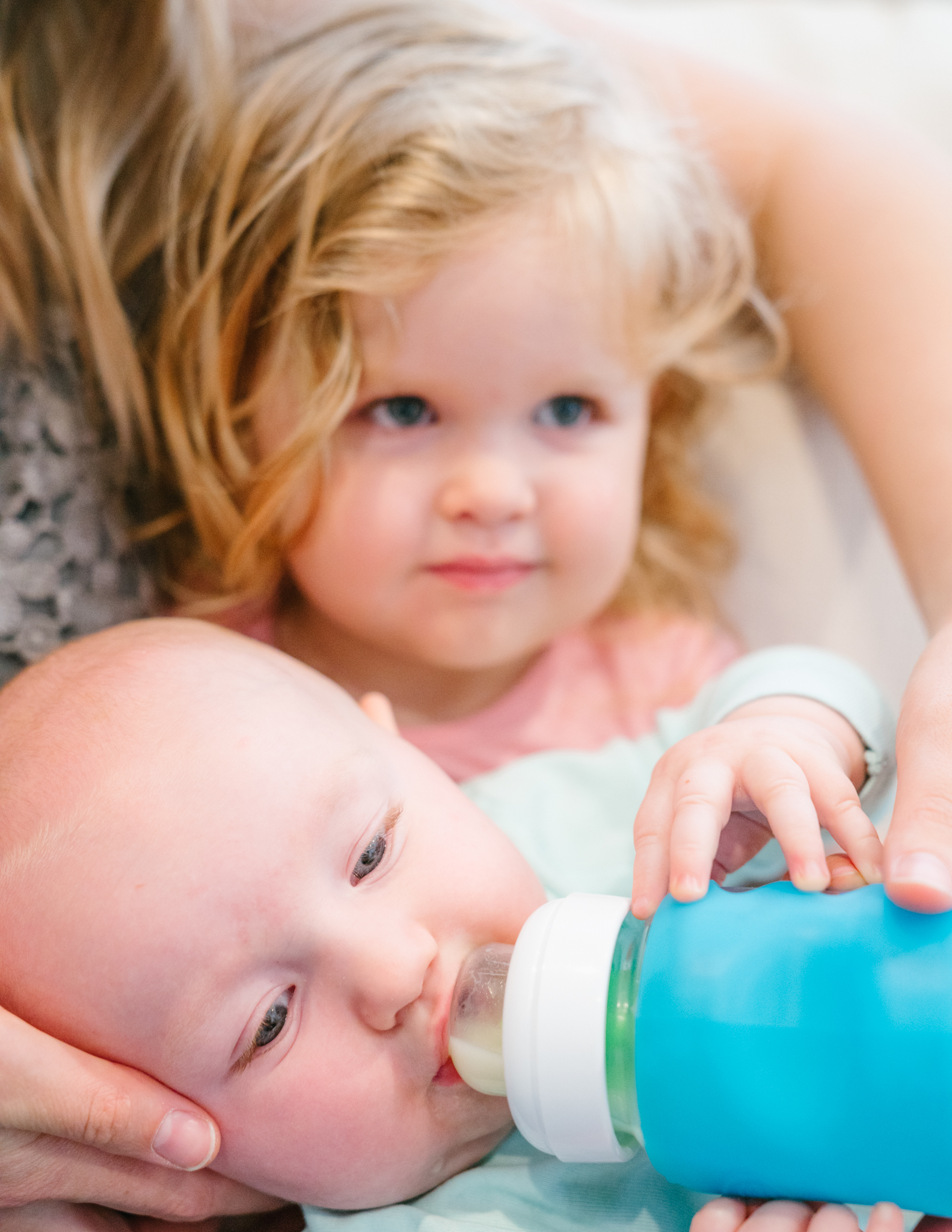 I've mentioned before that we use the glass options bottle in the wide neck, and that's what we are still using. I'll be honest, we don't him bottles frequently but when he does get one it is SUCH a relief to know that we have found a bottle that works for him. He took to it so easy and it has so many great qualities like an optional vent system and a design that helps prevent digestive issues. This was super important since Sully already showed signs of a sensitive tummy. Now I never bat an eye if I need to leave him with Grandma, a baby sitter, or if sissy wants to give him a bottle because I know he will still have a positive experience.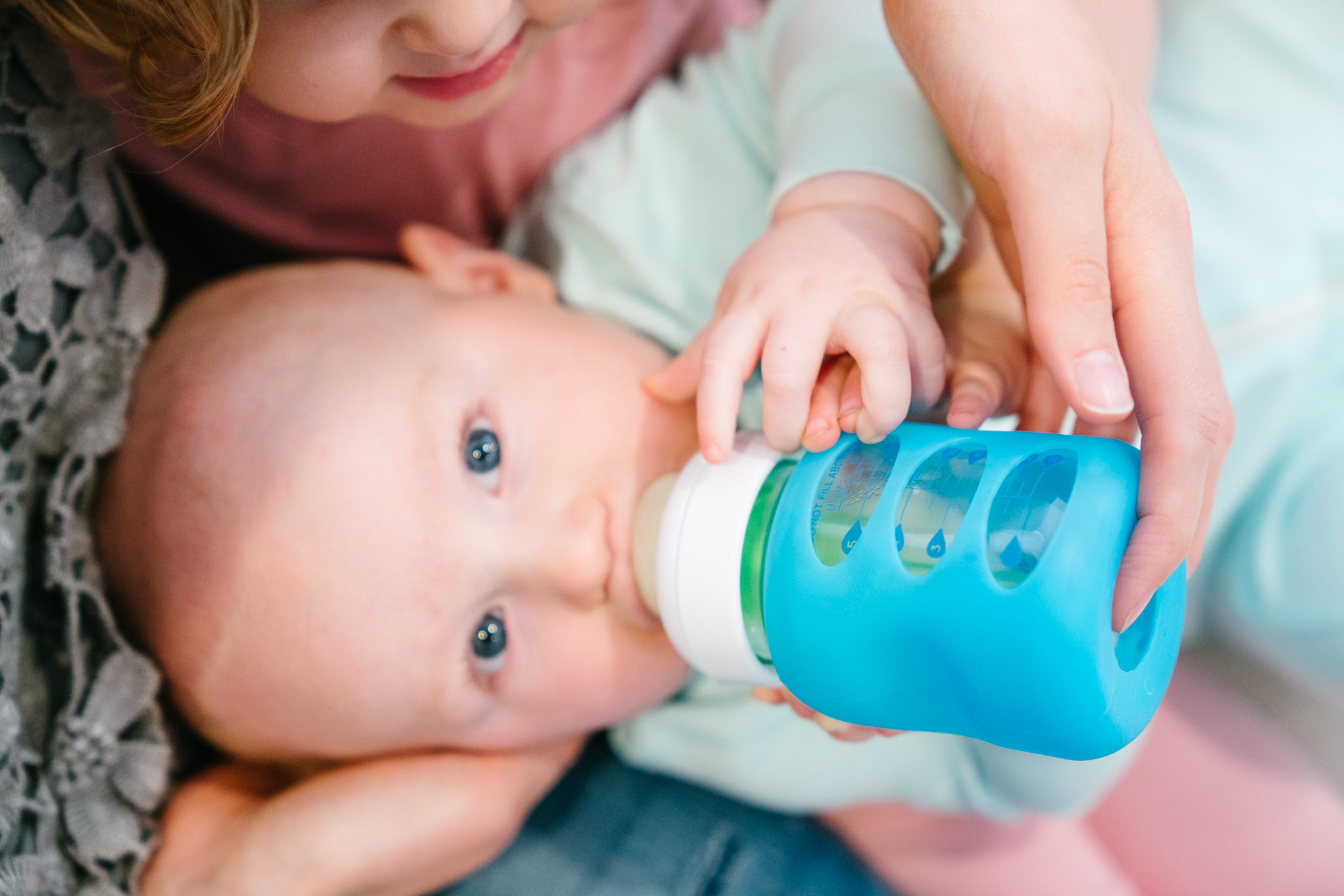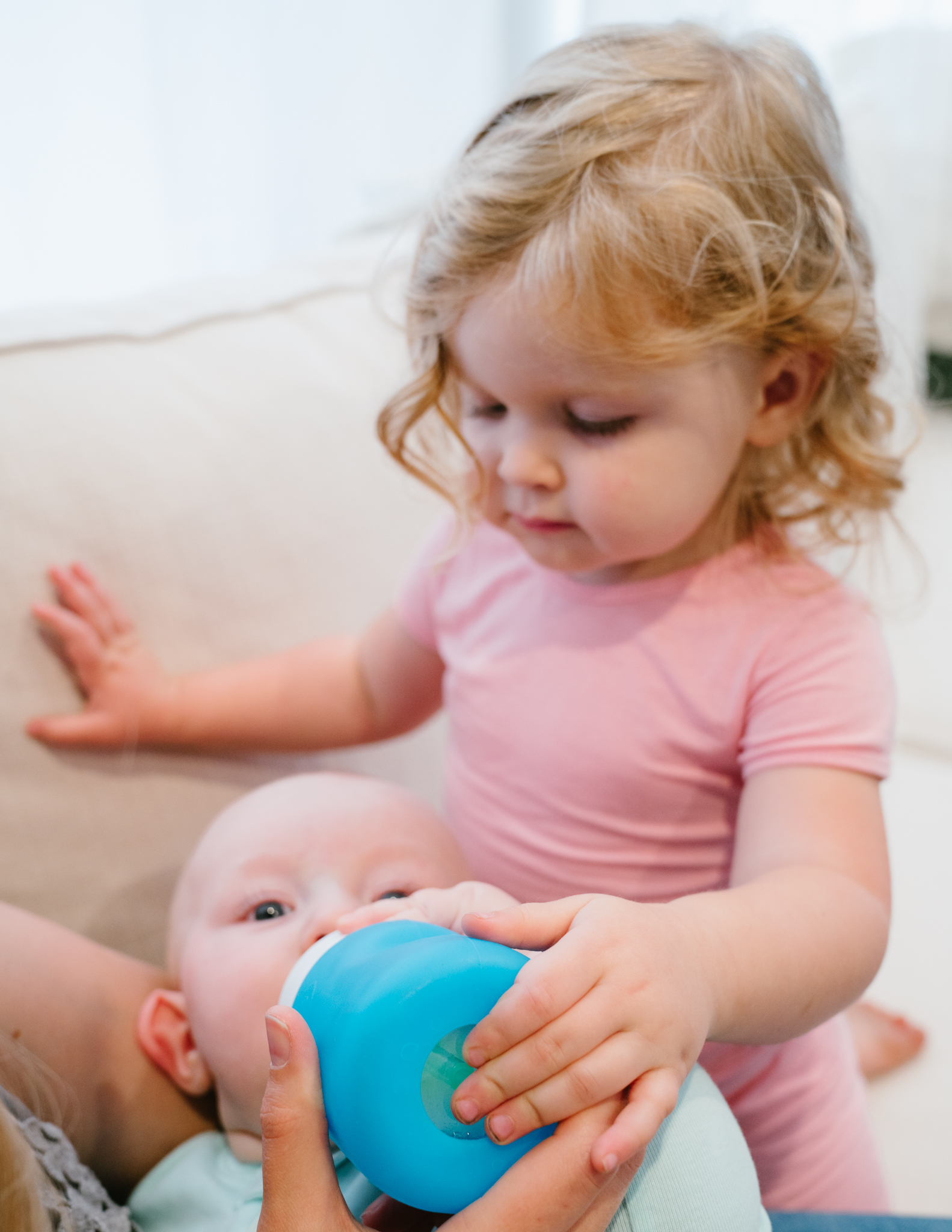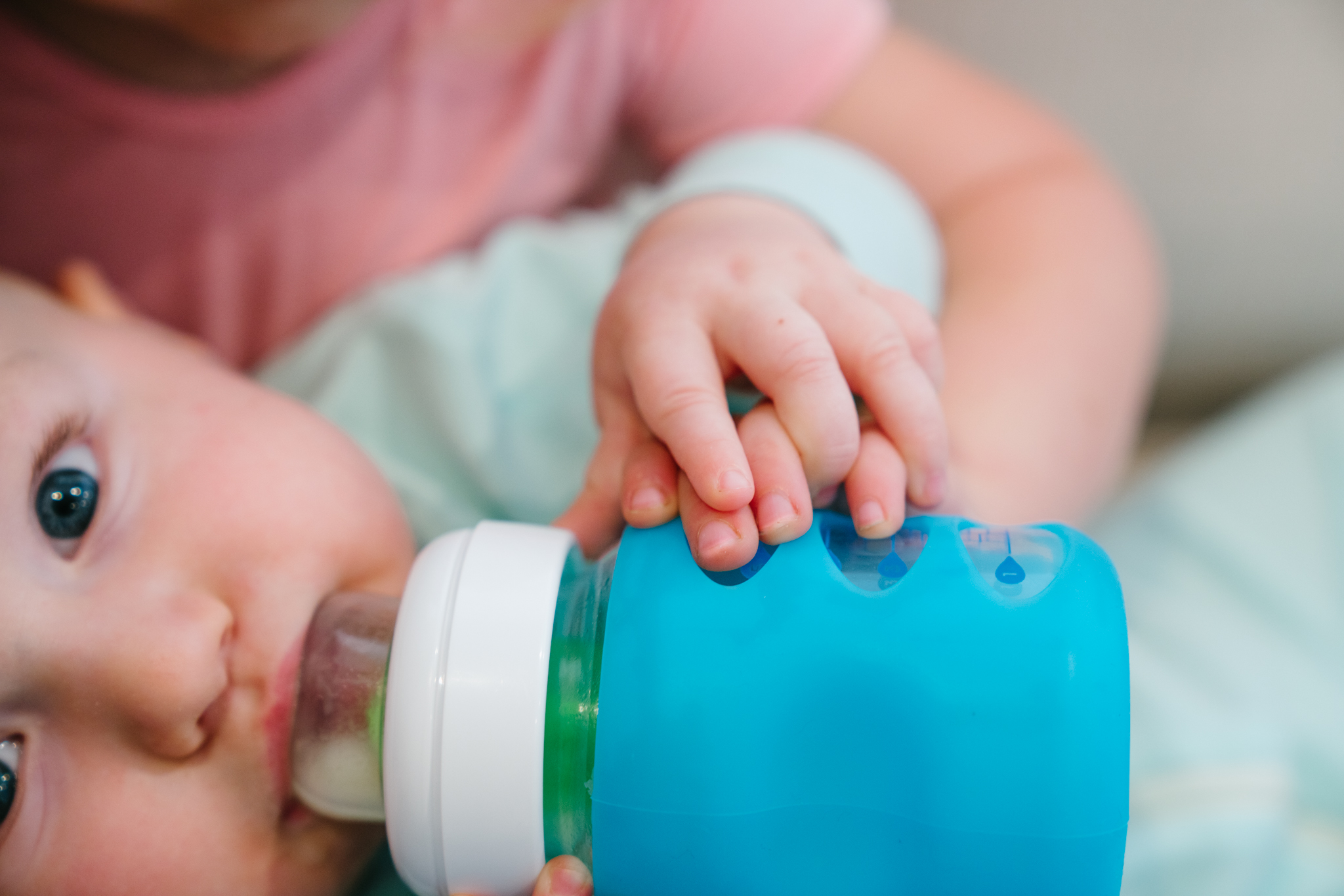 She has definitely come around to having a little brother, so much so that she loves on him a little too hard sometimes. When she saw me feeding him she just HAD to help and I almost died when I noticed their little interlocked fingers as she fed him his bottle. She also really loves to try and make him laugh and every morning she lights up when she sees him and squeals "Hi baby boy!". I really do think that their closeness in age, in combination with her independent and strong willed personality, was a big factor in the time it took for her to warm up to him. Now she will hug him and kiss him repeatedly without and prompting and it always makes my mama heart want to explode. They say the best gift that you can give your child is a sibling and I have to wholeheartedly agree!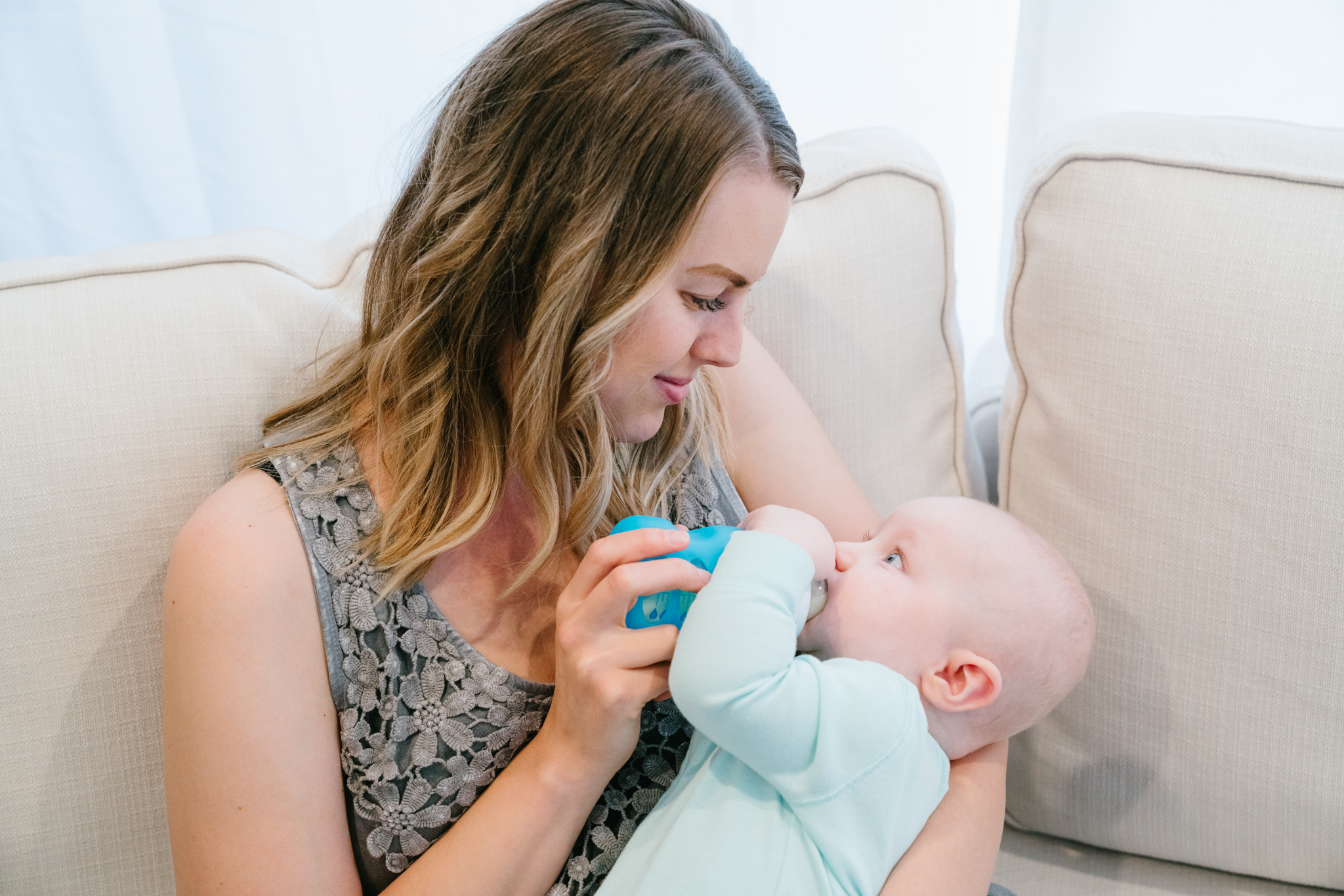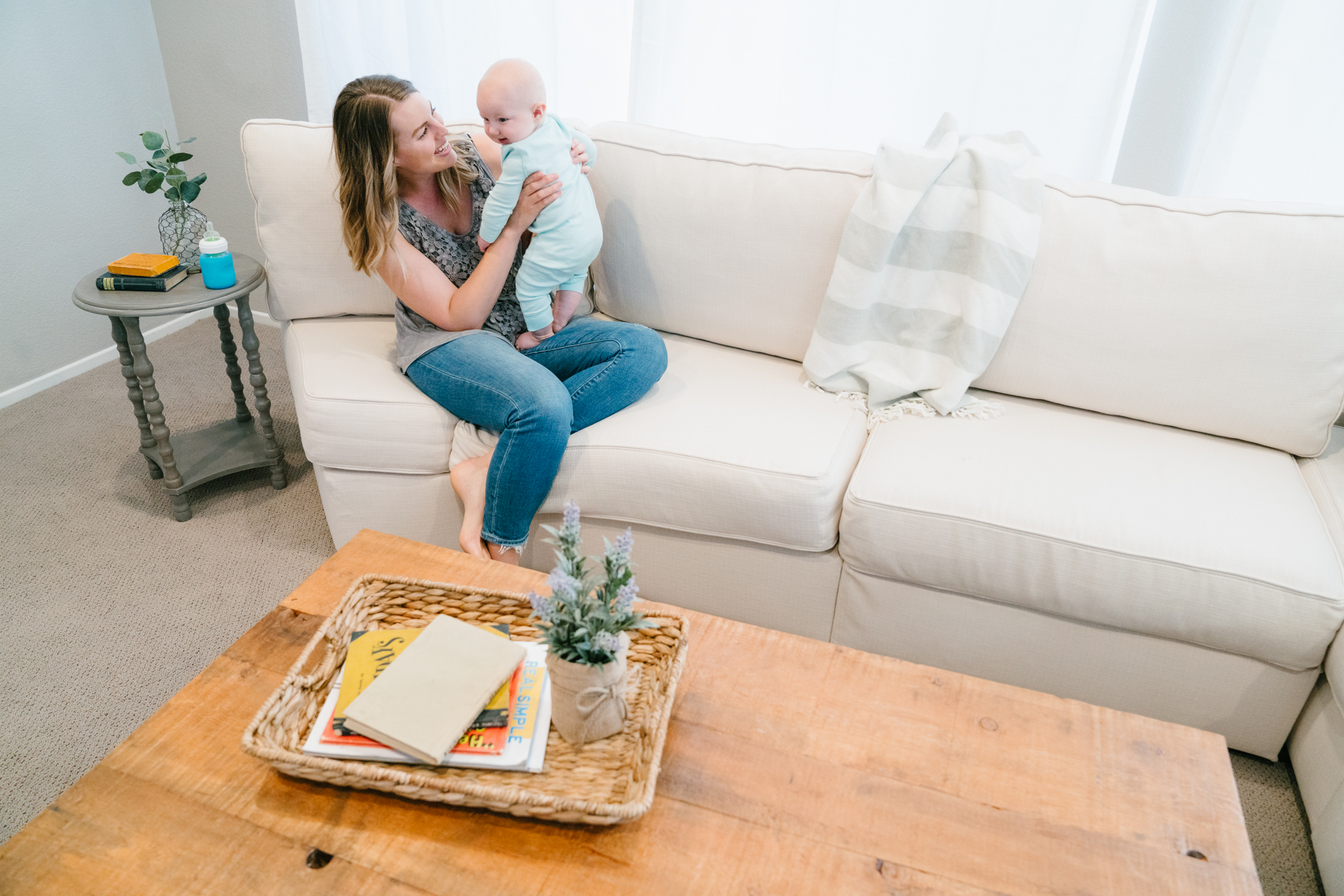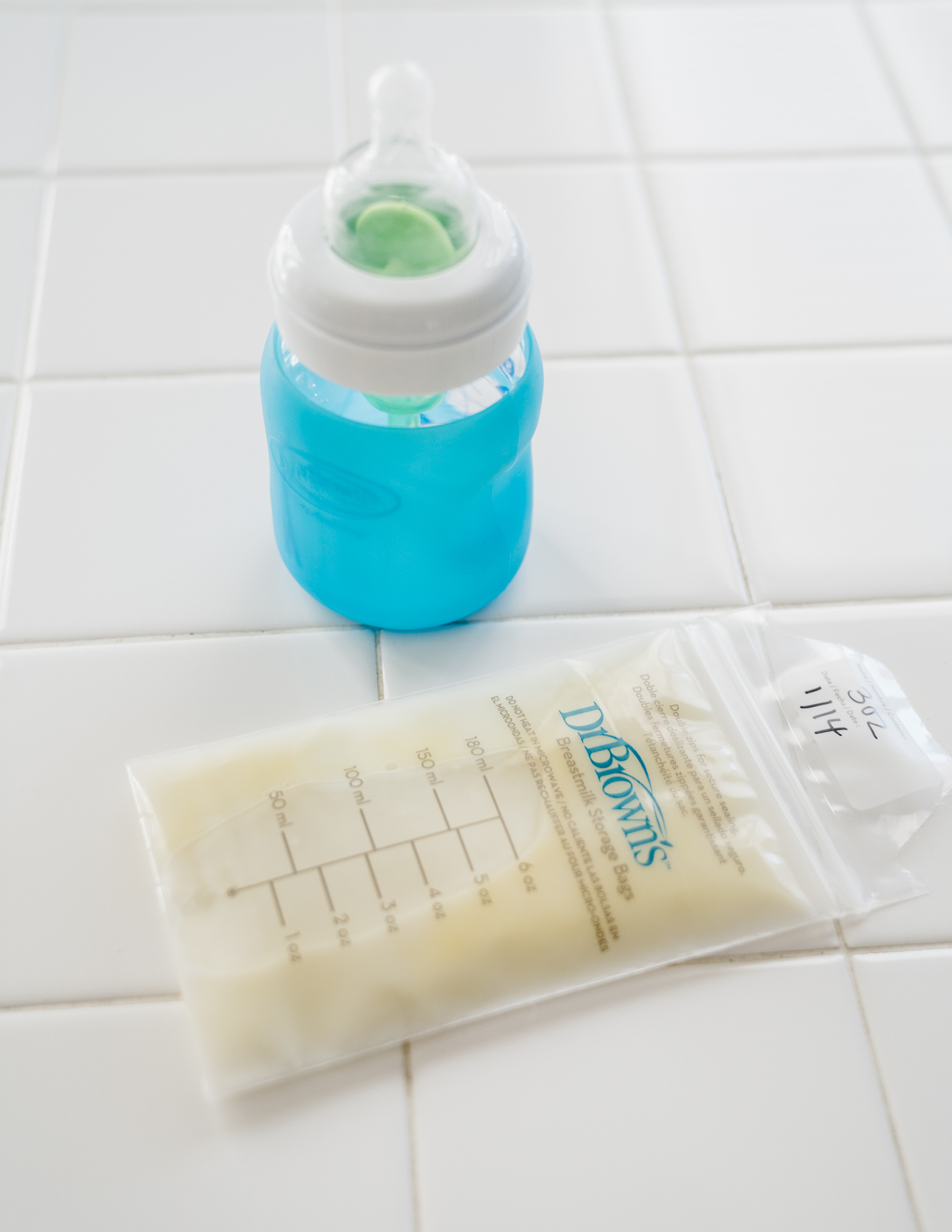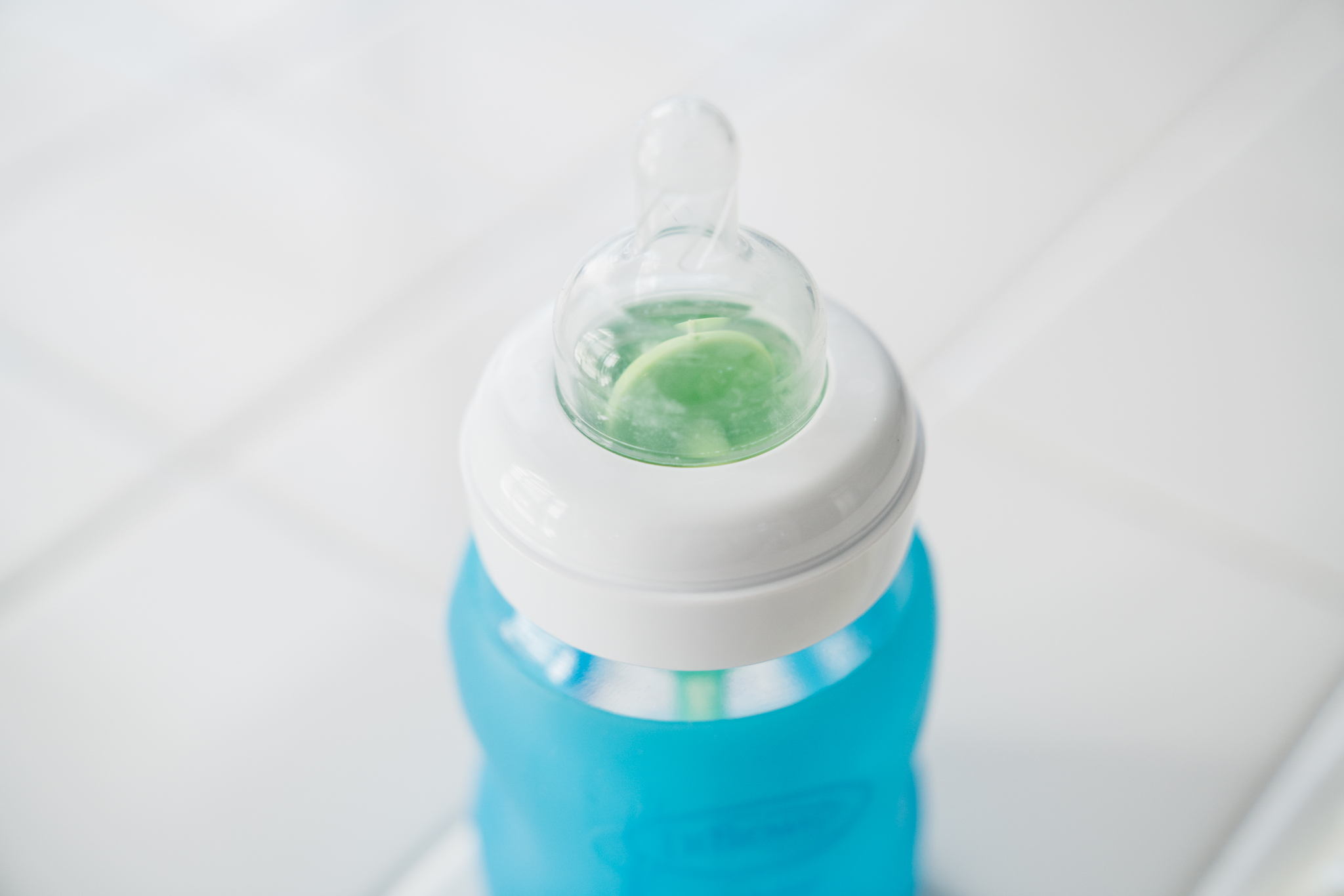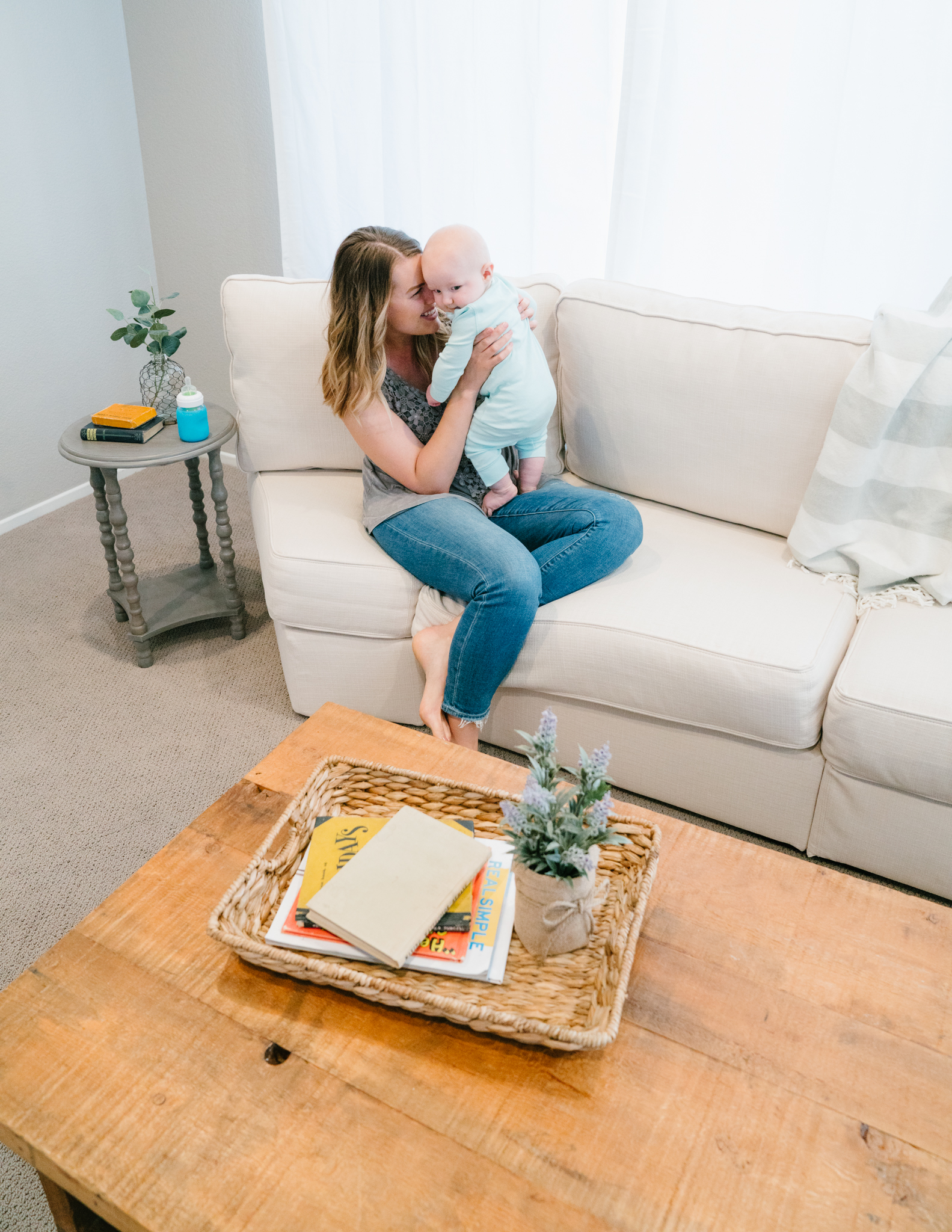 *Thanks to Dr. Browns for sponsoring this post. All words and opinions shared are my own.