A Gift Guide in partnership with Baby Einstien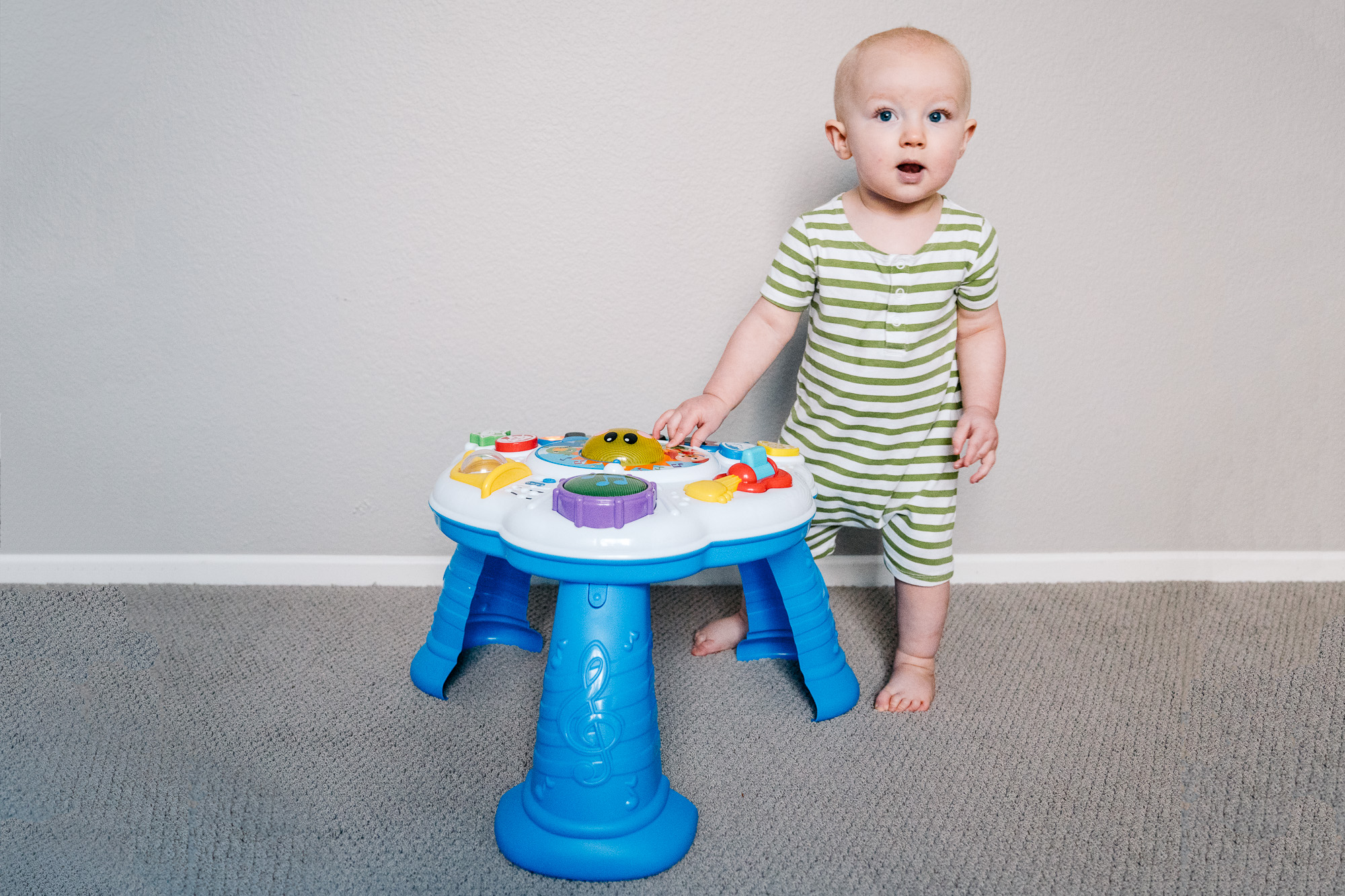 It's the most wonderful time of the year, that is until you have to figure out what gifts to buy for everyone on your list. Some people are easier to buy for than others, that's for sure. Want to know who is always the hardest to buy for? The hardest ones to buy for are the ones who can't tell you what they want, like babies. Not only can they not tell you what's on their wish list, but the baby market is over saturated with "essentials" and must need items but it seems like half the time baby wants to just play with the box or rip up the wrapping paper. Now having two kids, I've figured out some actual must have's, that range from practical items to super fun toys. Thanks to Baby Einstein for sponsoring this post so I can share all of my gift ideas with you! You can shop the entire gift guide at the bottom of this post!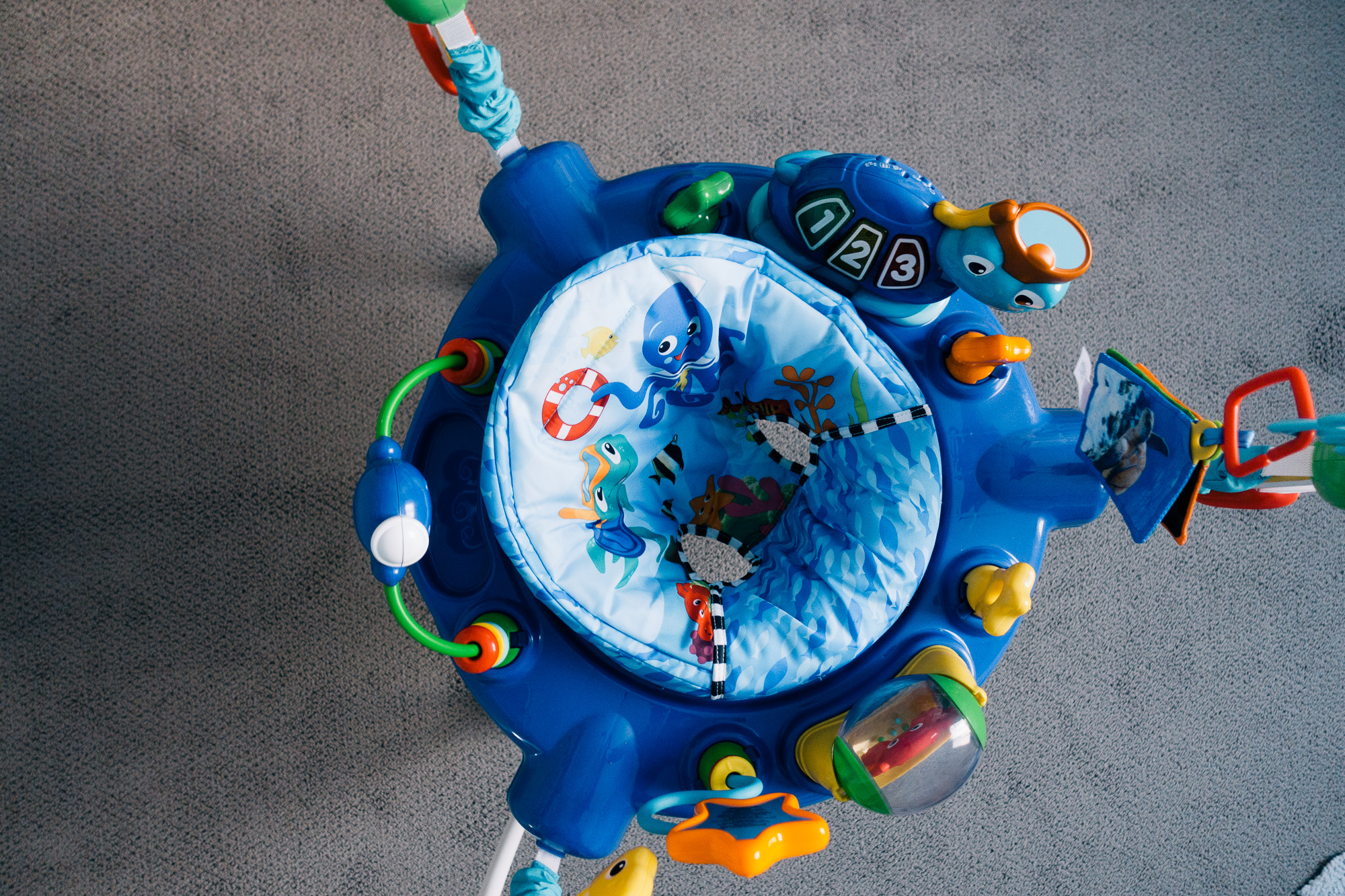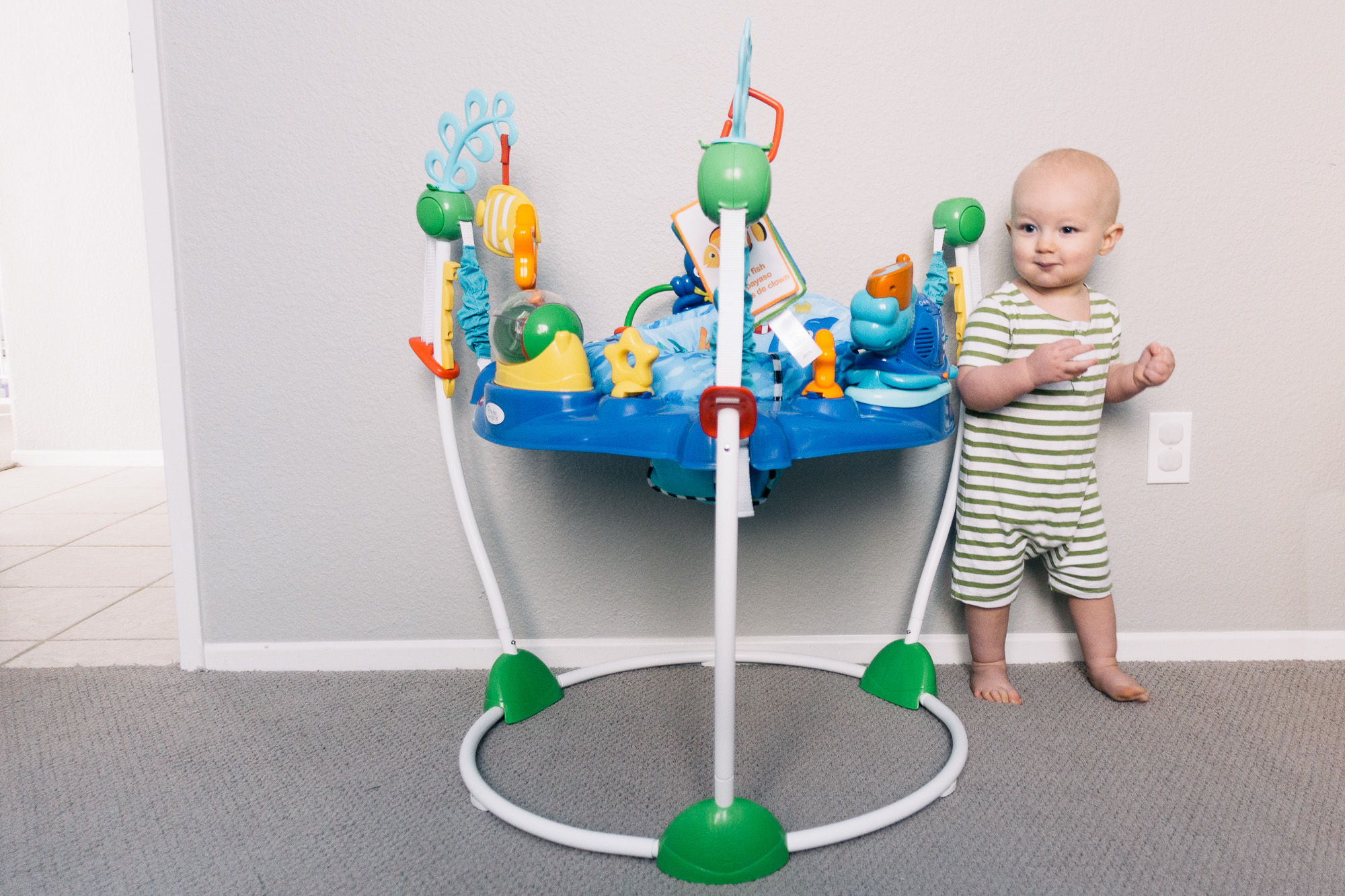 Baby Einstein Neptune's Ocean Discovery Jumper
One thing that will never disappoint is a jumper. I've never met a child who didn't smile when interacting with one and Baby Einstein's Ocean Discovery Jumper has got all the right bells and whistles. Each little part of the jumper is designed to engage and create learning experiences. It teaches colors and numbers through music in English, French, and Spanish. Plus it incorporates real-life ocean imagery and the cutest sea creatures.
Baby Banana Toothbrush Teether
This funny little toy is God's gift to the teething baby. Just trust me, there is a reason that so many moms rave about it. It really has some magical properties for soothing the painful gums of your sweet baby. It also acts as a training toothbrush that gets them used to the act of brushing their teeth. Mom win!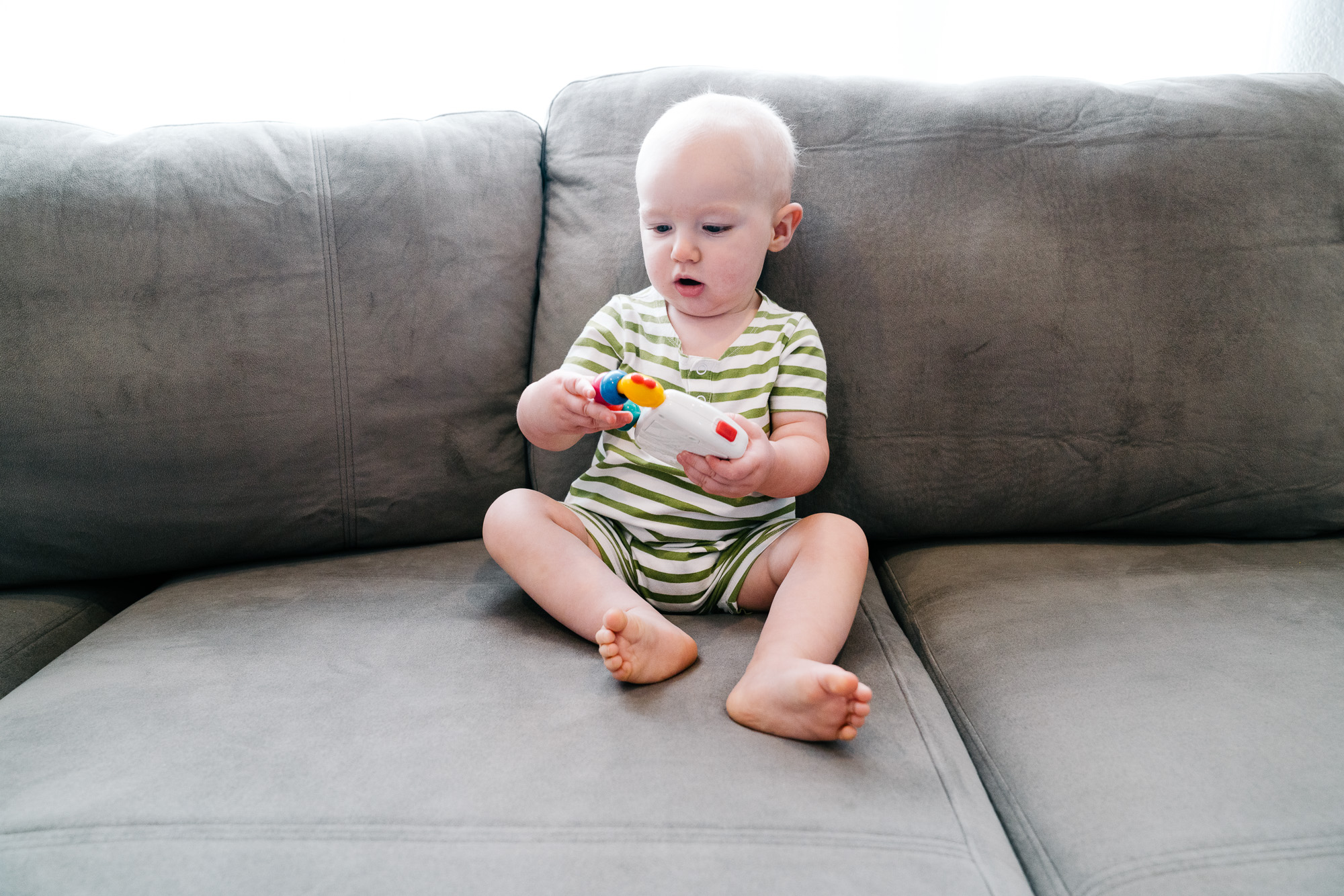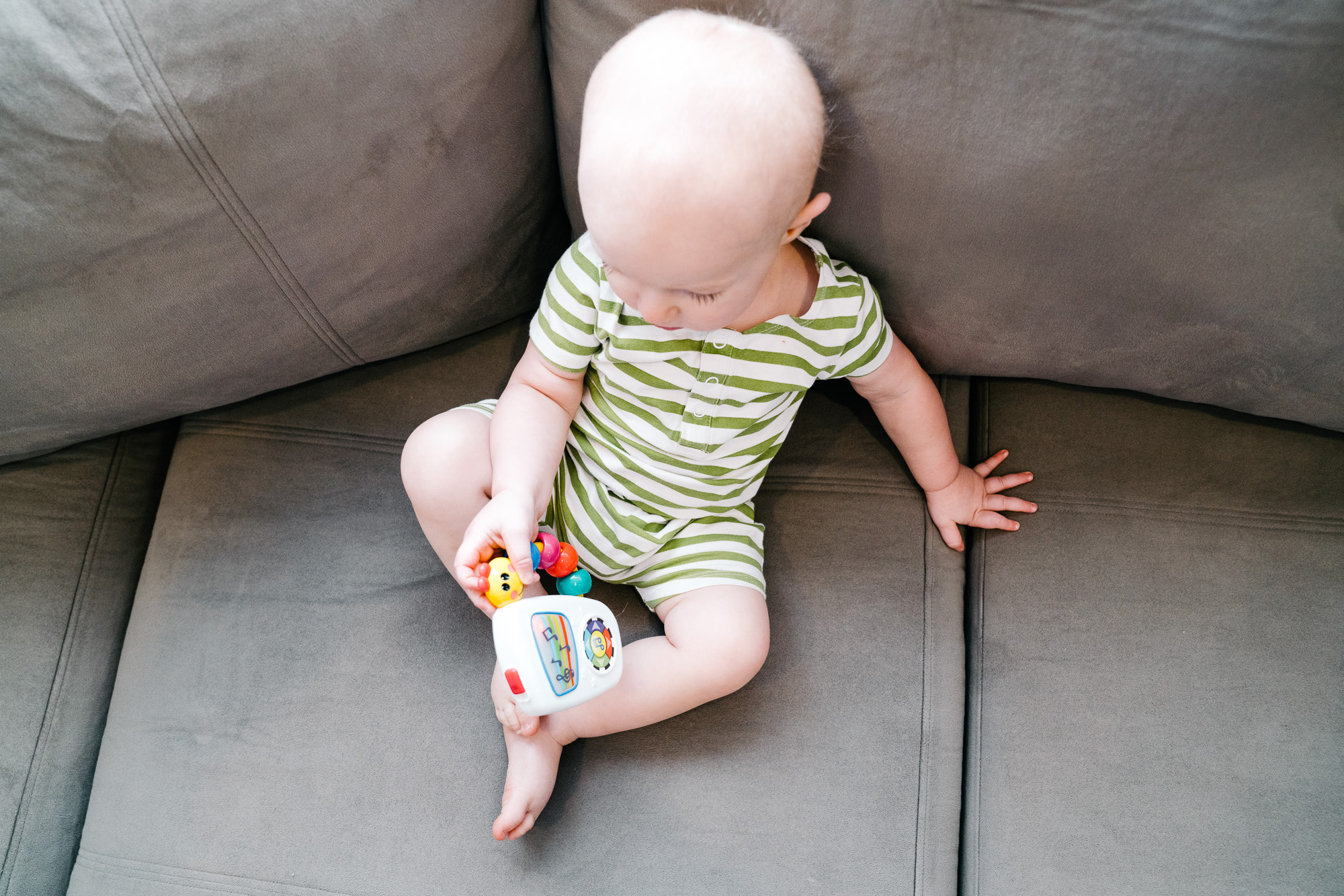 Baby Einstein Take Along Tunes
This toy is a current favorite in our house and is often stolen from my 1-year old son by my almost 3-year-old daughter. I love the design because it's super easy for even the tiniest hands to grip because of its handle that serves also as a rattle of sorts. The toy plays classical music from composers like Mozart and Bach which means I don't get sick of hearing them play with it all day. I'll admit, some noise making toys we have had in the past have mysteriously "gotten lost" because they were slowly making me lose my mind. I could listen to the sounds of them playing with this all day though, plus hearing my daughter hum classic music she has learned from it when we are on a playdate makes me feel pretty legit mom.
Freshly Picked Leather Moccasins
Out of all of the shoes, I tried for my kids, these are hands down the best ones. They are easy to get on, and they stay on their feet! They are made from premium leather so they are sturdy and can withstand even the wildest little explorer! In fact, I was even able to save my daughter's old pairs for my son because they were still in great condition. The soft sole of the shoe is also really important for early walkers, making these a great pick for this age range!
Animal Finger Puppets
It's pretty easy to guess why these are included in my gift guide. I think it's a universal thing to love puppets and ones that an adult can put on their finger to envoke imaginative play are even better in my book. Even the youngest baby will have fun interacting with a finger puppet, exploring the different features while the adult makes it bounce along to a nursery rhyme. Older kids can even use them by themselves and put them on their own fingers. They are a gift that will last for a while since their use can grow with the different stages of the child.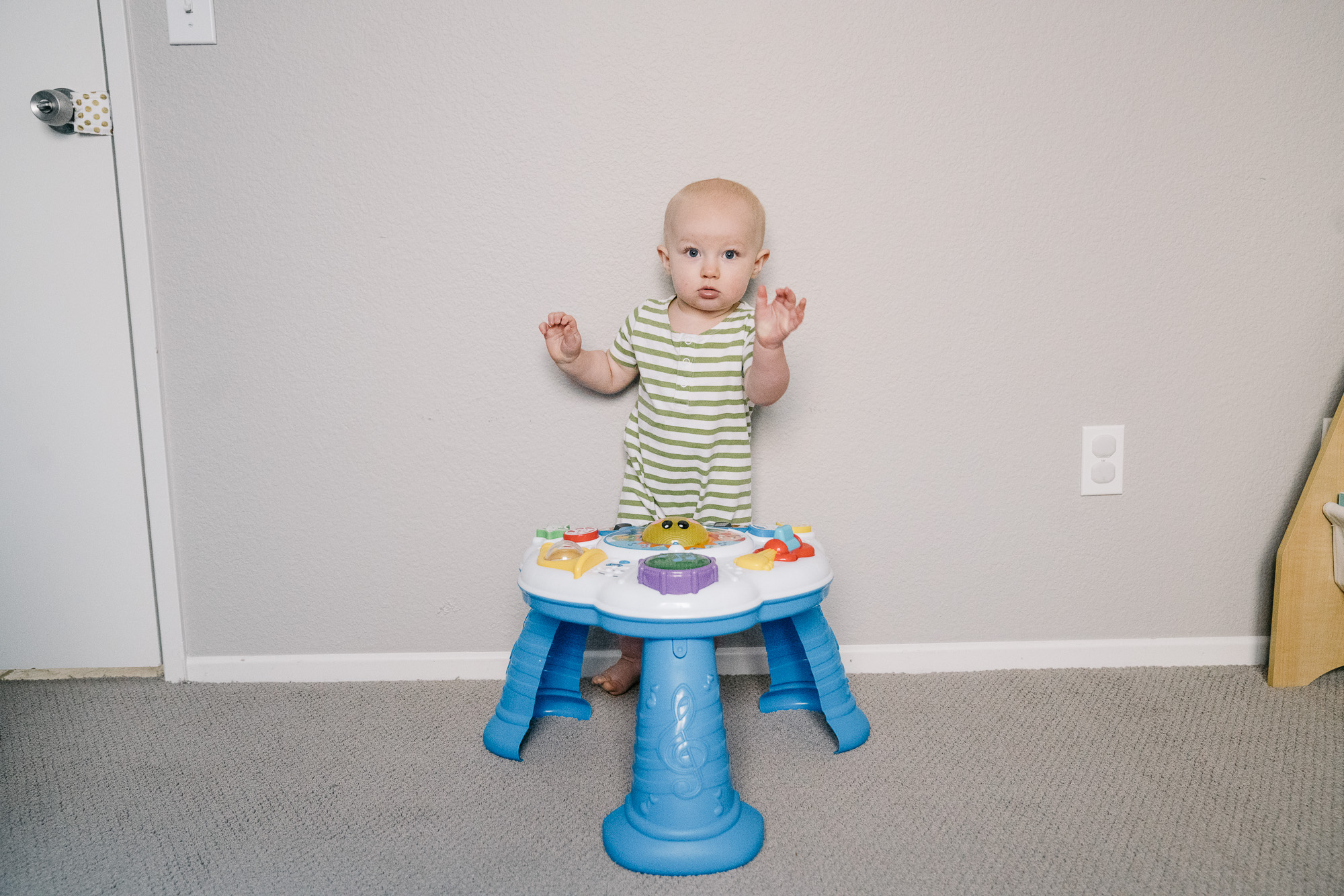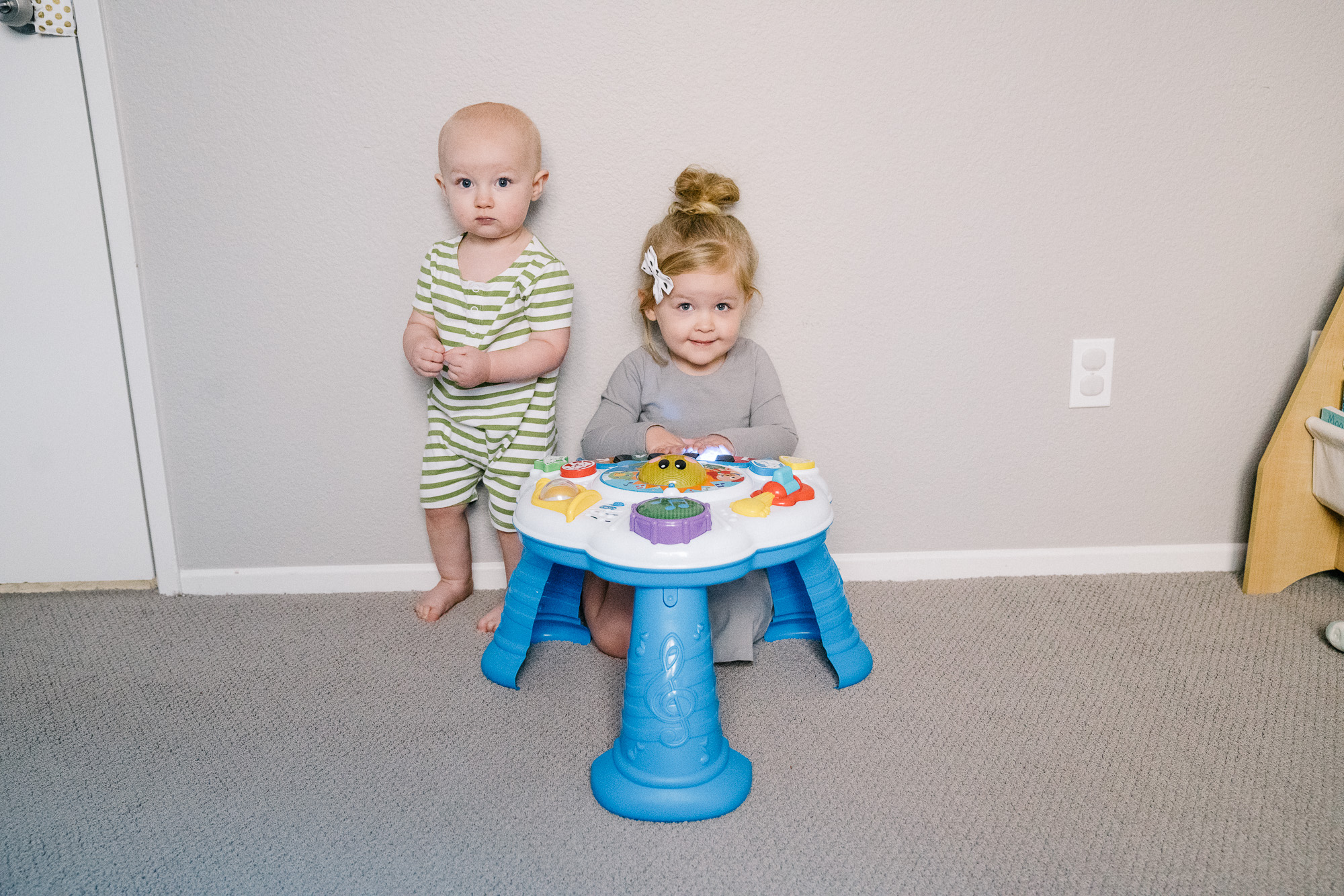 Baby Einstein Discovering Music Activity Table
This toy is yet another example of how Baby Einstein delivers something that makes both mom and kids happy. Both of my kids will play with this one, and it also includes sounds from classical music, different instruments, and variations in English, Spanish, and French. When they play together on the piano, drum station, or use the various instrument buttons, it's like they are composing a tiny toddler symphony!
Dino Tails Developmental Touch & Feel Book
This book is so fun, not only will the baby love to read it, but you will too! It's a book that actually has a deeper developmental purpose since it is introducing different textures as each tail has a different "feel" for the child to discover as they read. I also love that it's a soft book, so it can get drooled on, pulled around, and easily thrown into a diaper bag.
Carters Fleece PJs
My kids could live in these. They are maybe one of the most popular pajama styles and it's easy to guess why. The fleece is warm enough for cold nights, but not too warm for the nights that might not be so cool. We wear them almost year-round in Southern California, so that says something. They zip all the way up which makes it super easy for diaper changes, or even for my daughter to unzip if she has to go to the bathroom. They also have built-in "socks" which is why these are commonly referred to as footie pajamas. Carters is such a popular brand that you can find them at almost any big box store with the cutest prints, patterns, and you'll even find holiday themed ones.
That's it! It's short and sweet but I guarantee you that you cannot go wrong with any of these items, whether you're buying for your own child or for your cousin's brother's wife's nephew. You can shop the items through the links below!
This Baby Einstien items in this post were provided and sponsored by Baby Einstien. All opinions shared were my own. You can read more about my sponsorship and disclosure policy here.