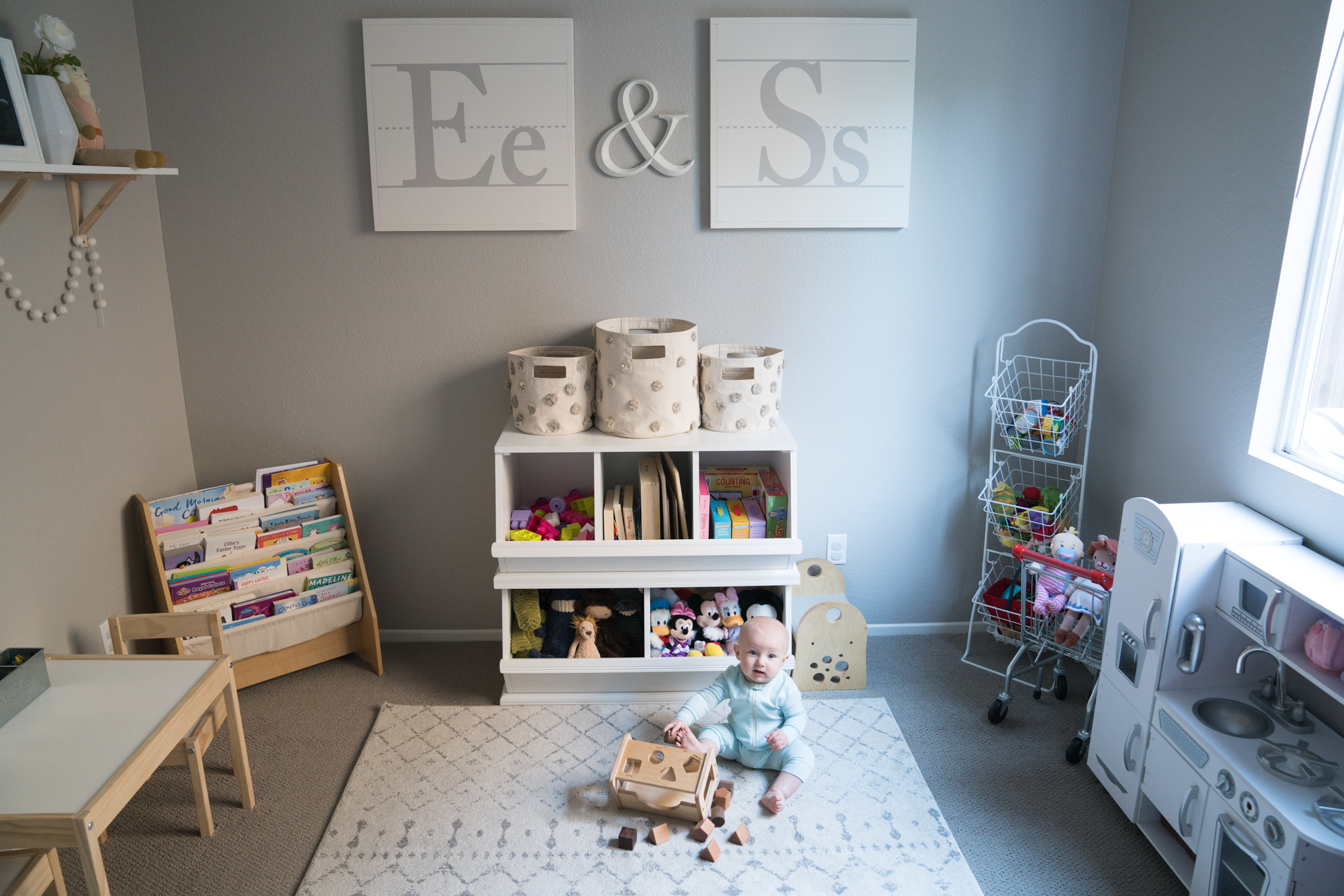 Alright, this post has been a long time coming. The play room has slowly been coming together since we moved in almost 6 months ago, but since my kids didn't care about the decor or furniture, it kinda gave me an excuse to put it on the back burner. Well, we are 90% finished and we happened to have it clean, and that's a rare occurrence you guys, so we snapped some photos (read to the end of the post to see what I'm doing with the other 10% of the playroom). I did my best to link the items in the playroom but I will say that some were thrifted years ago, some are no longer sold so I found a similar version, and a lot of things were hit with a good amount of white spray paint. I also rounded up some of our favorite toys and games! Well, let the playroom photo spam begin.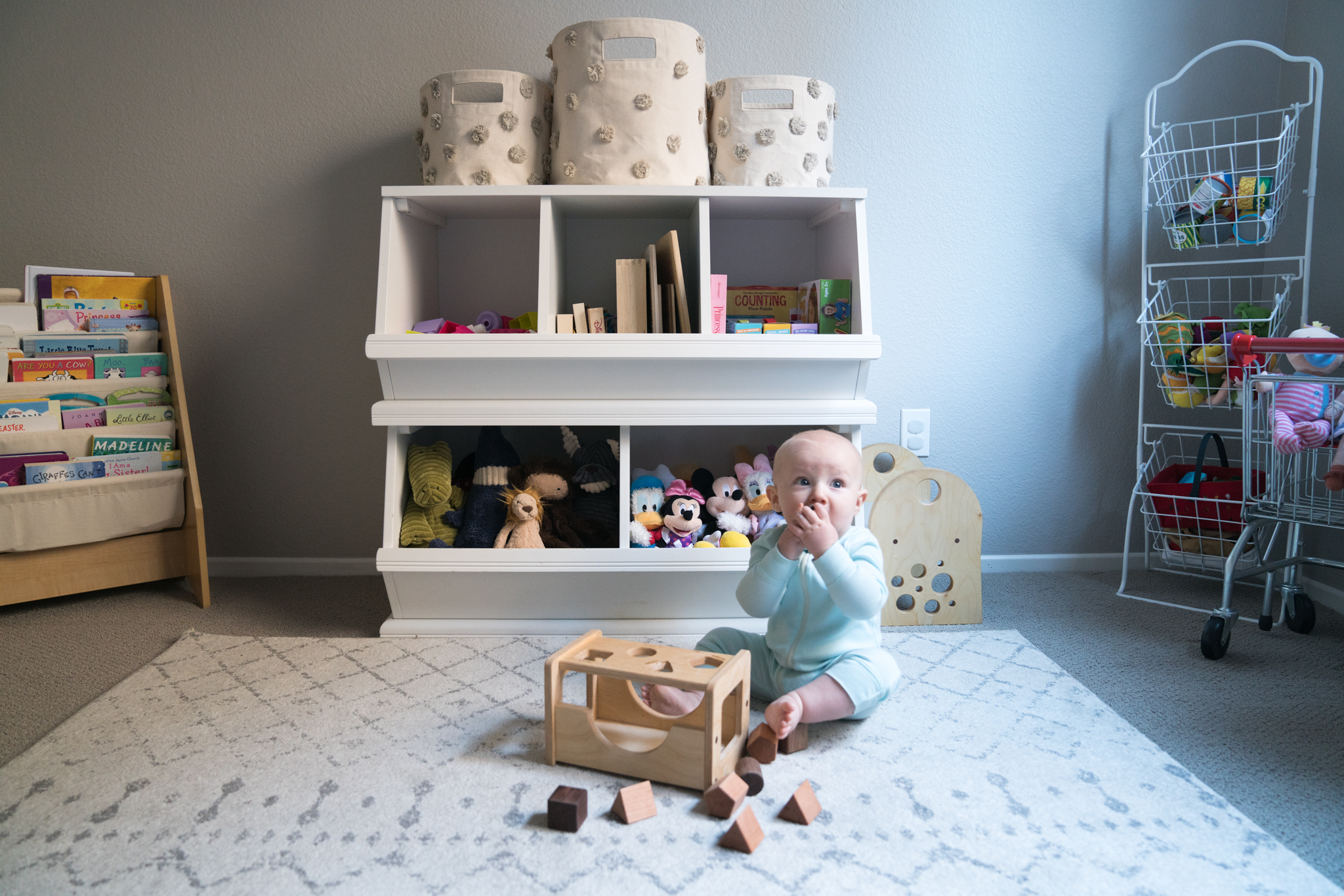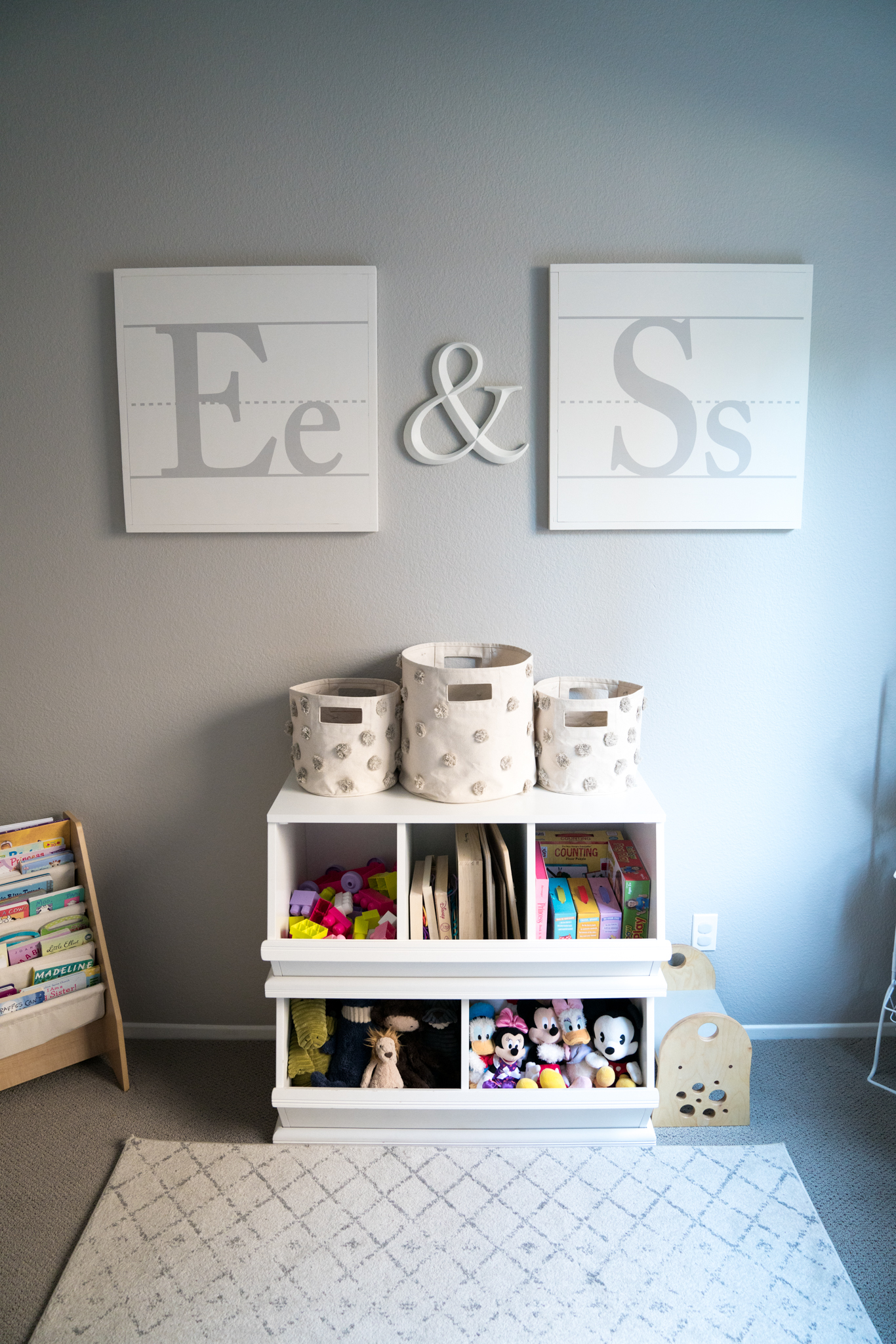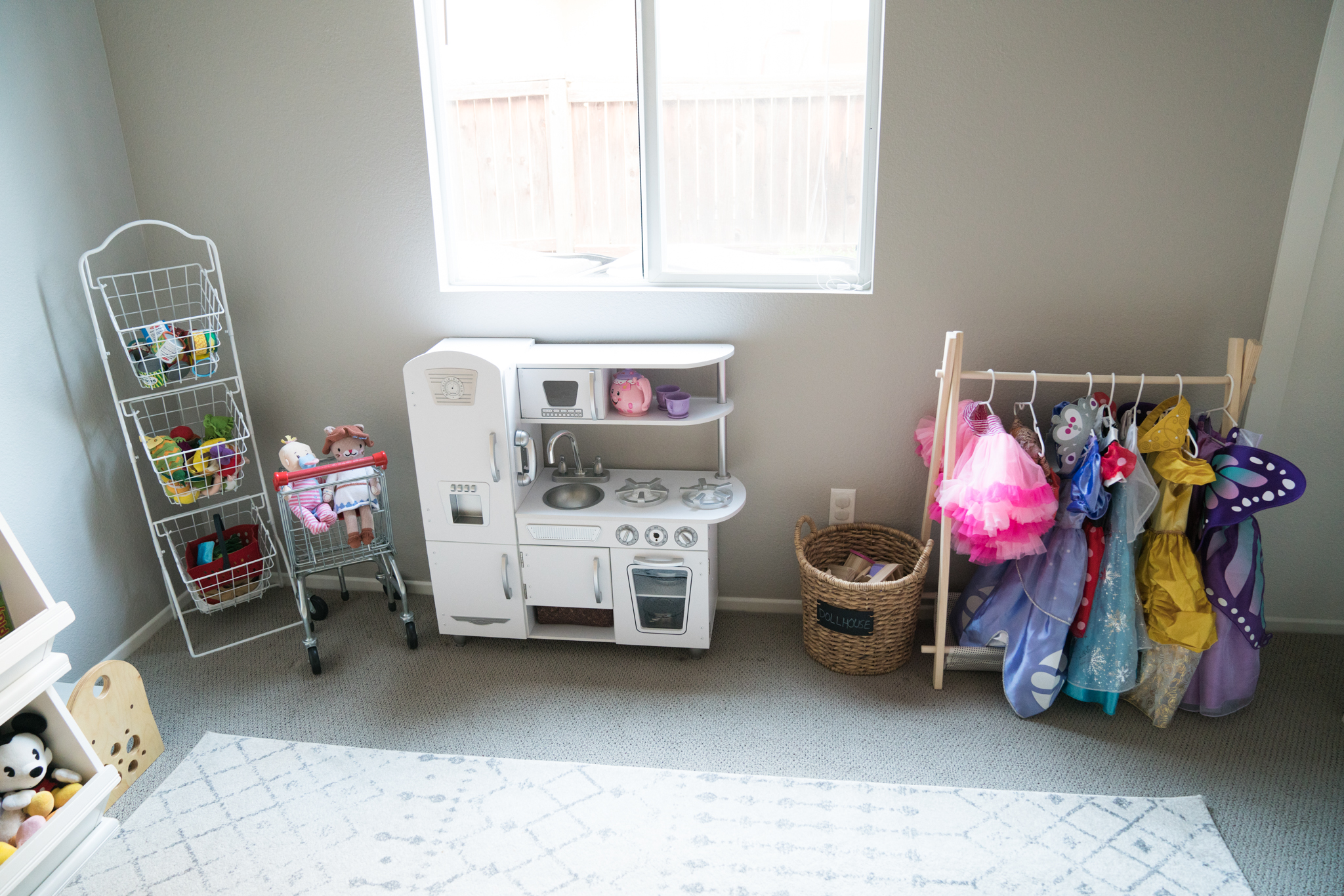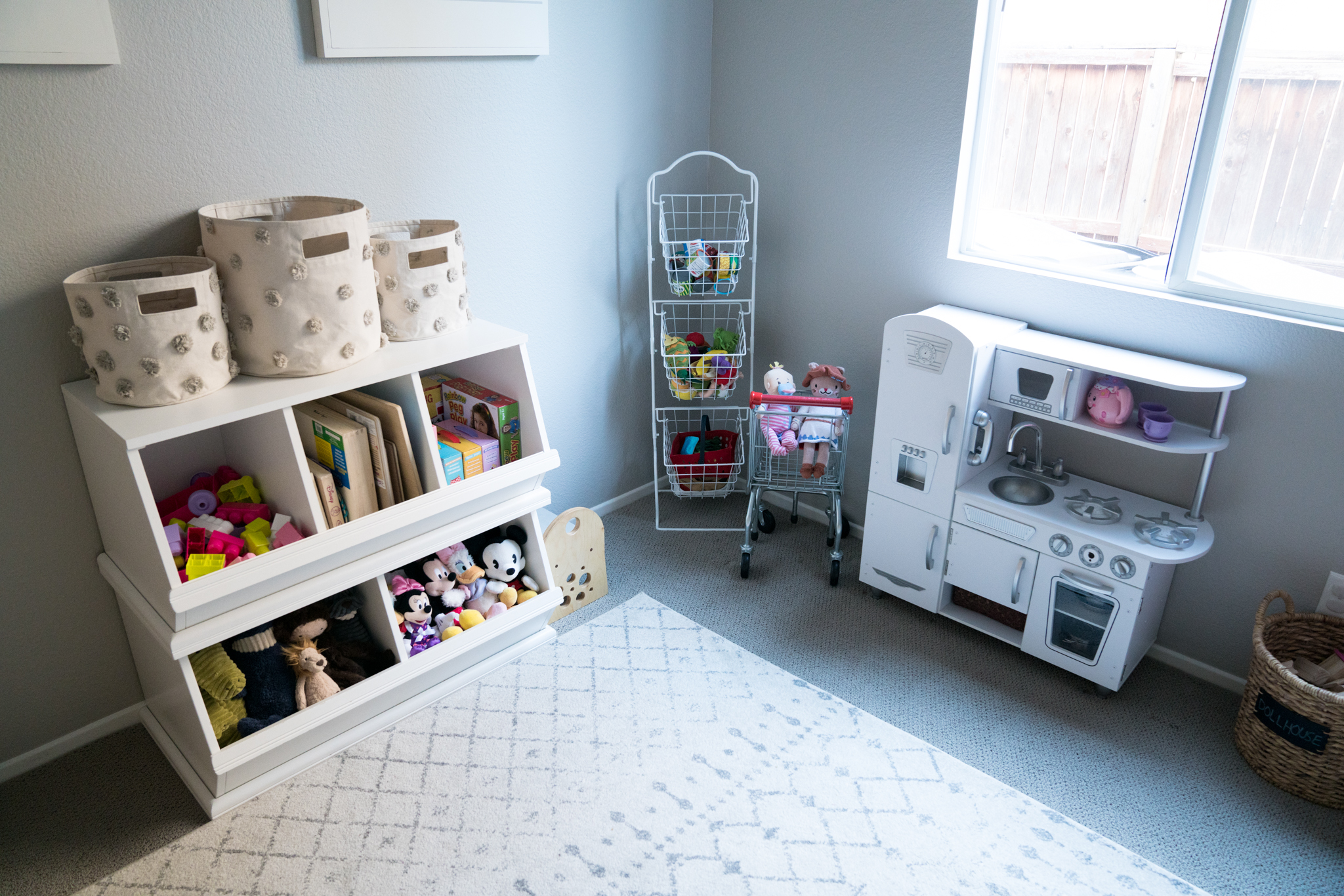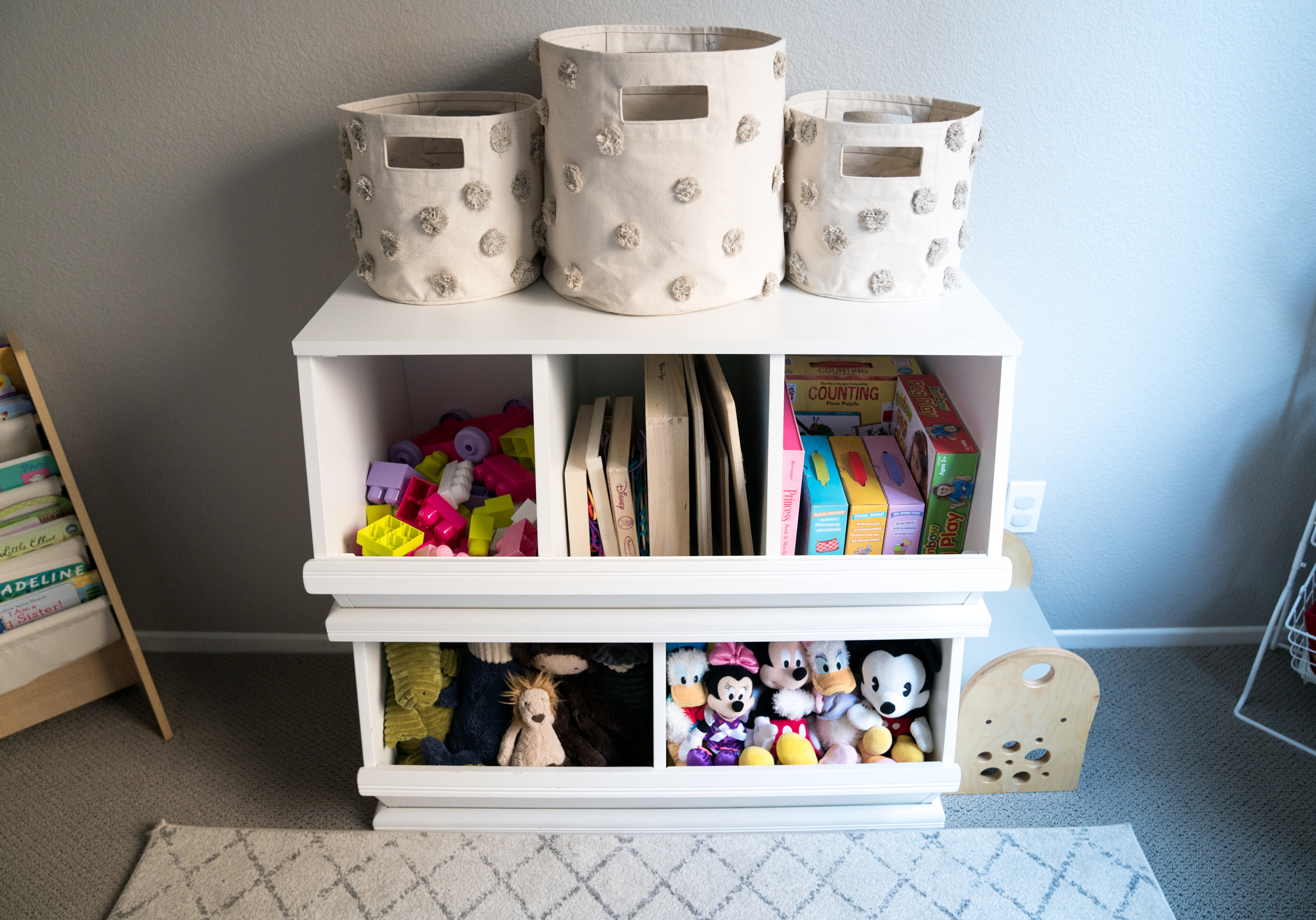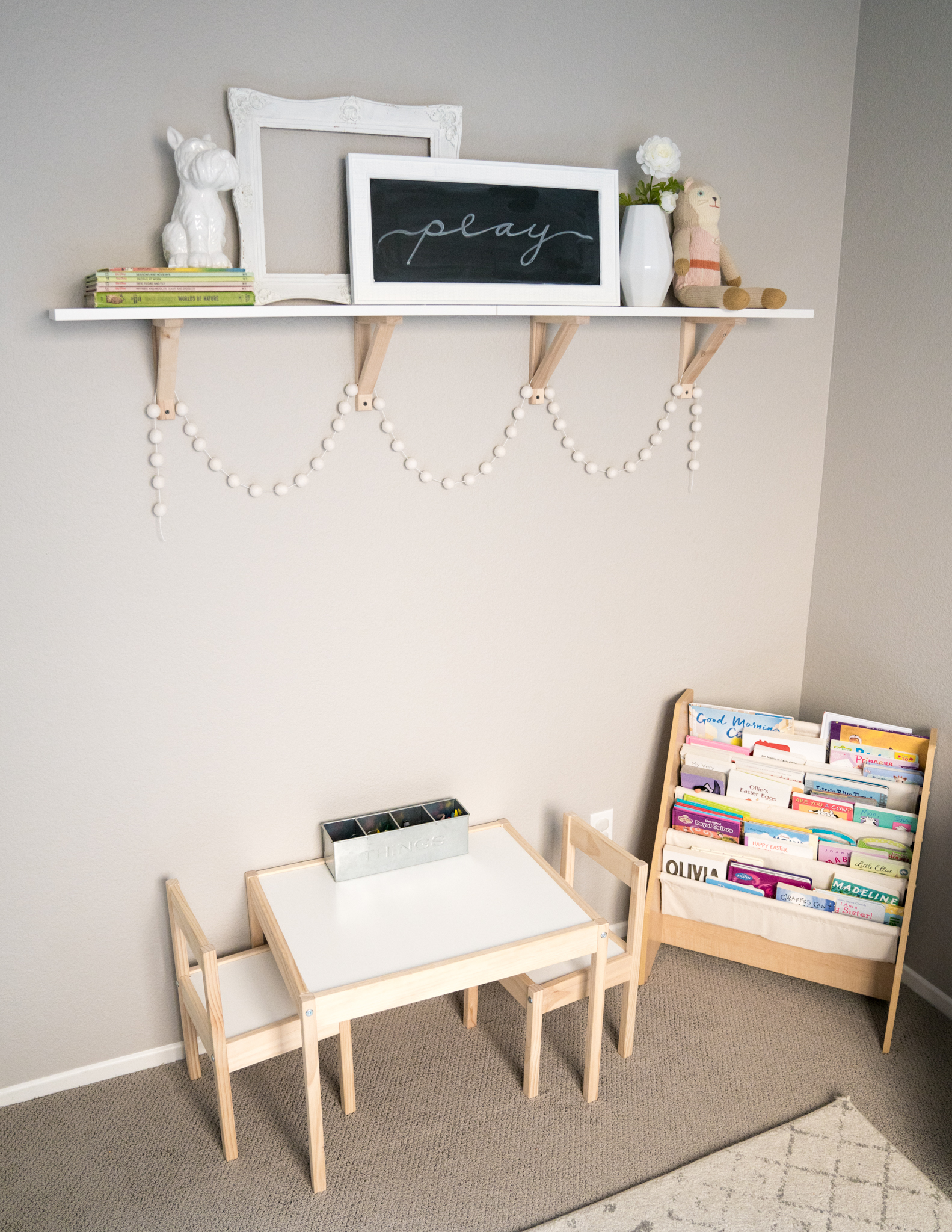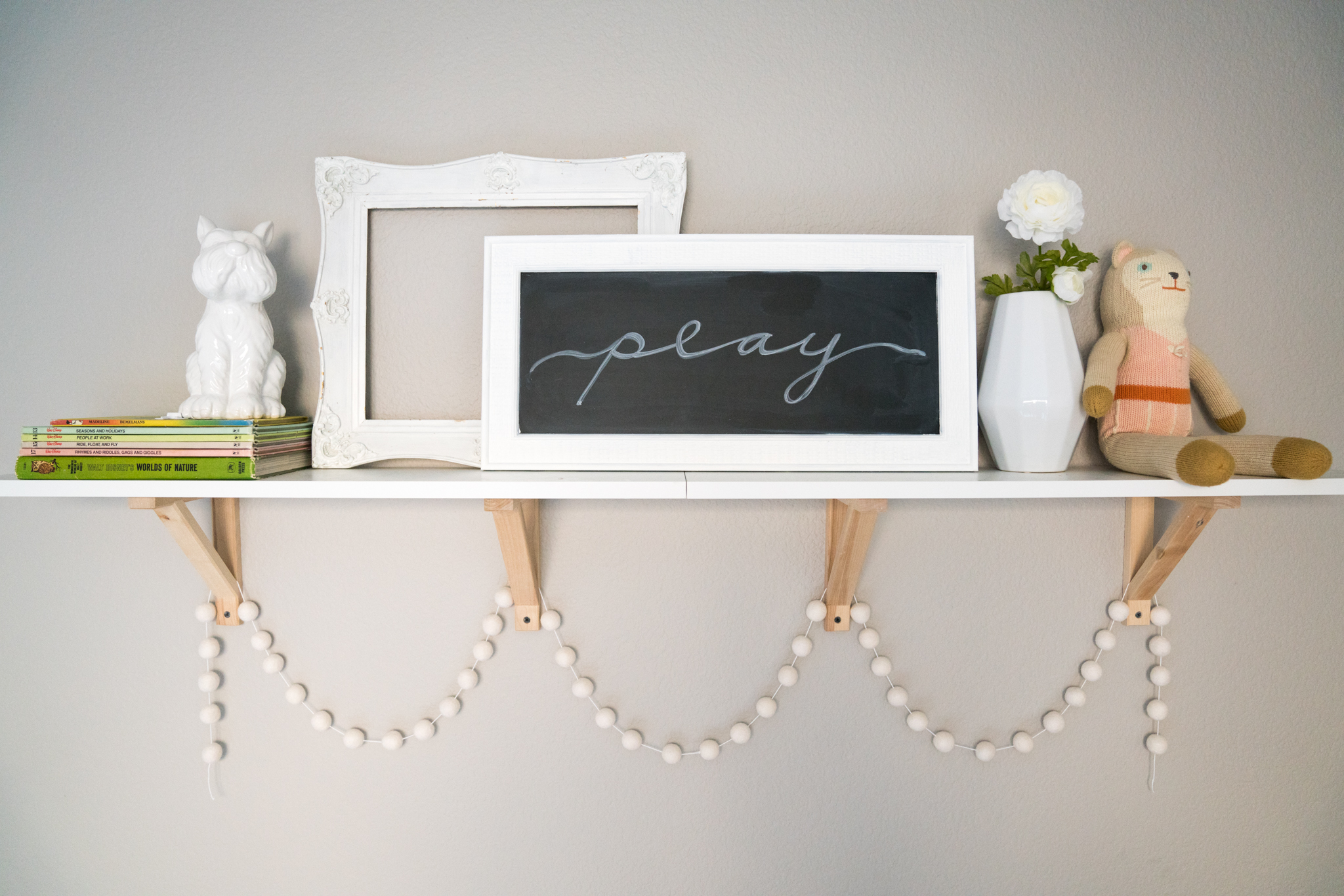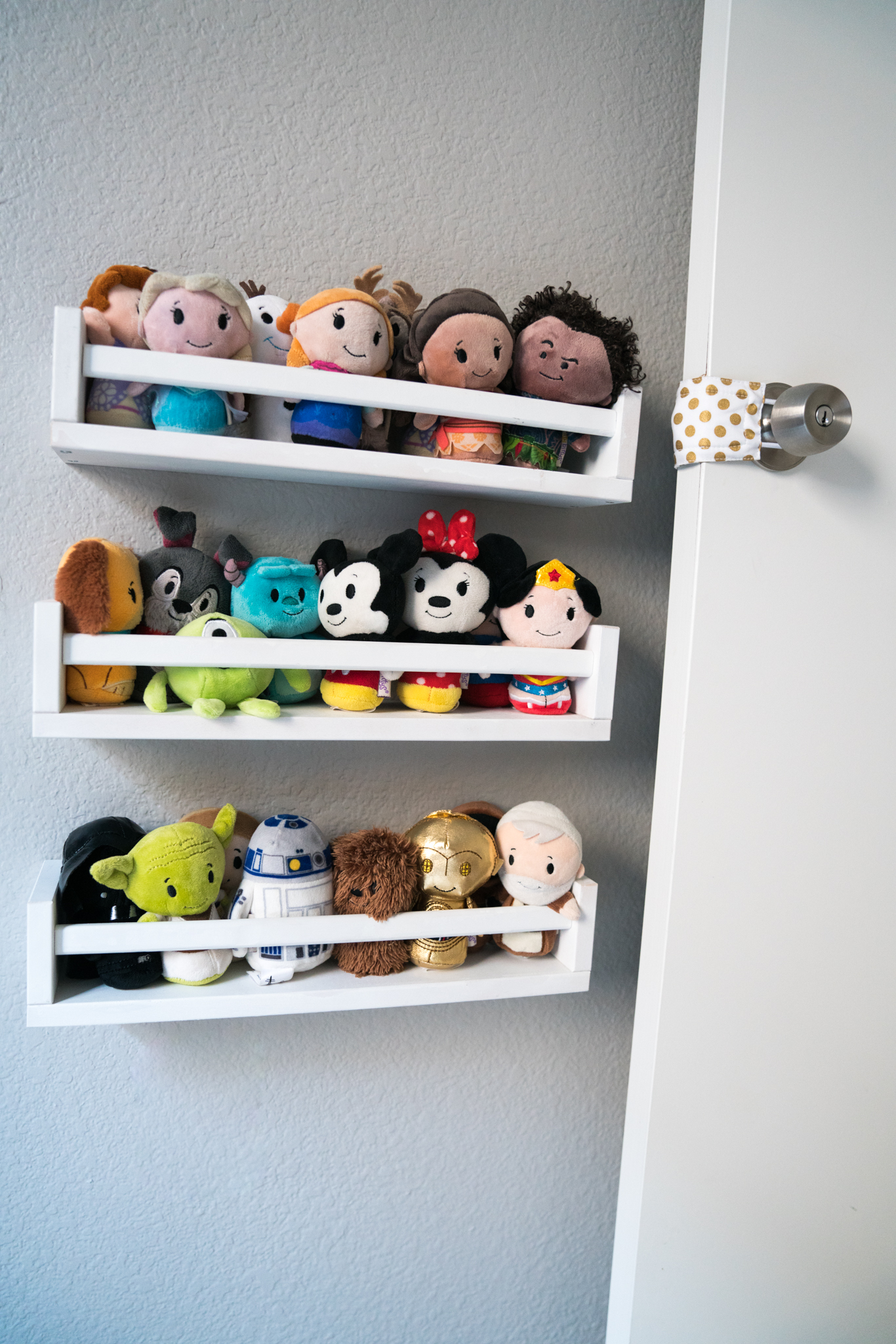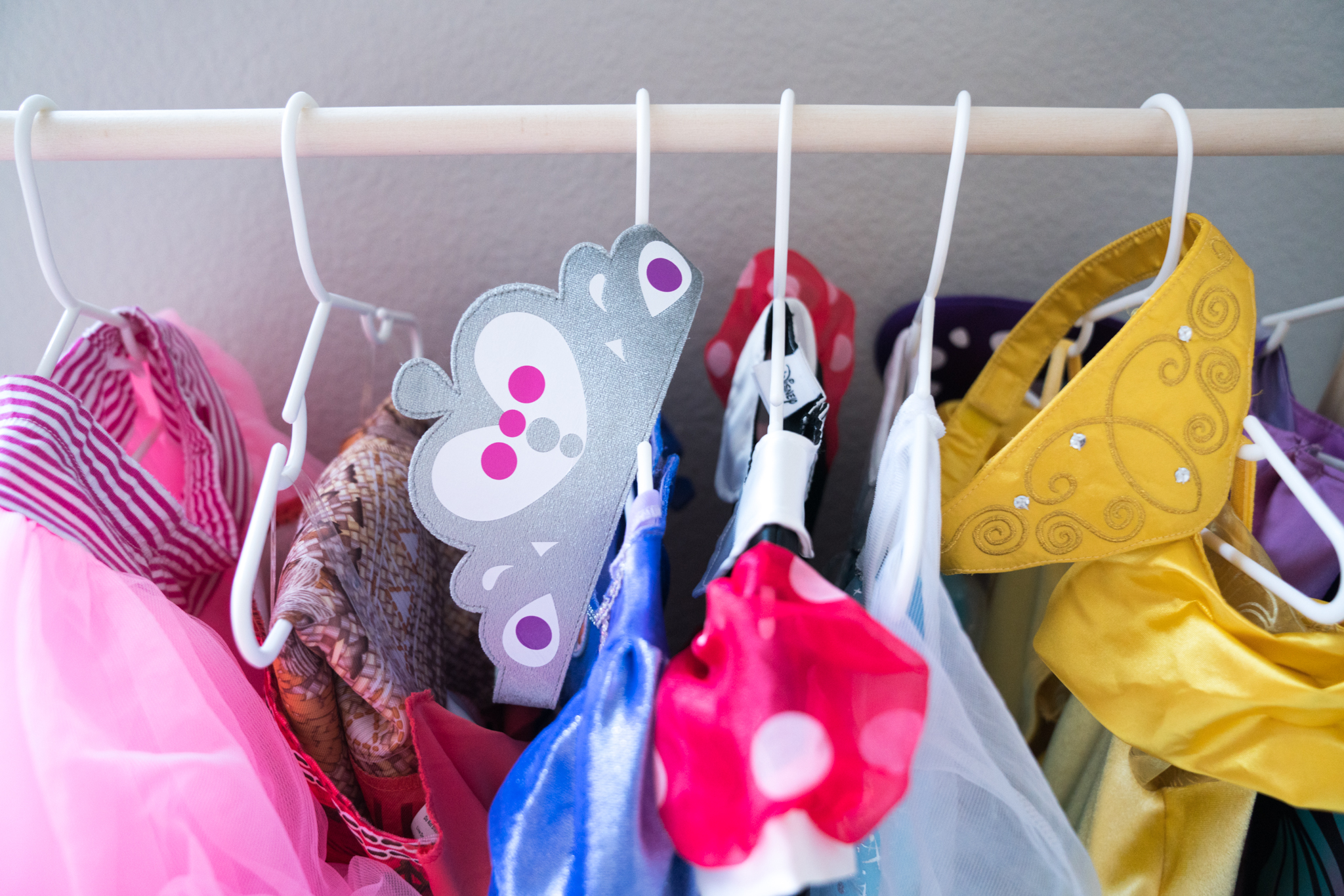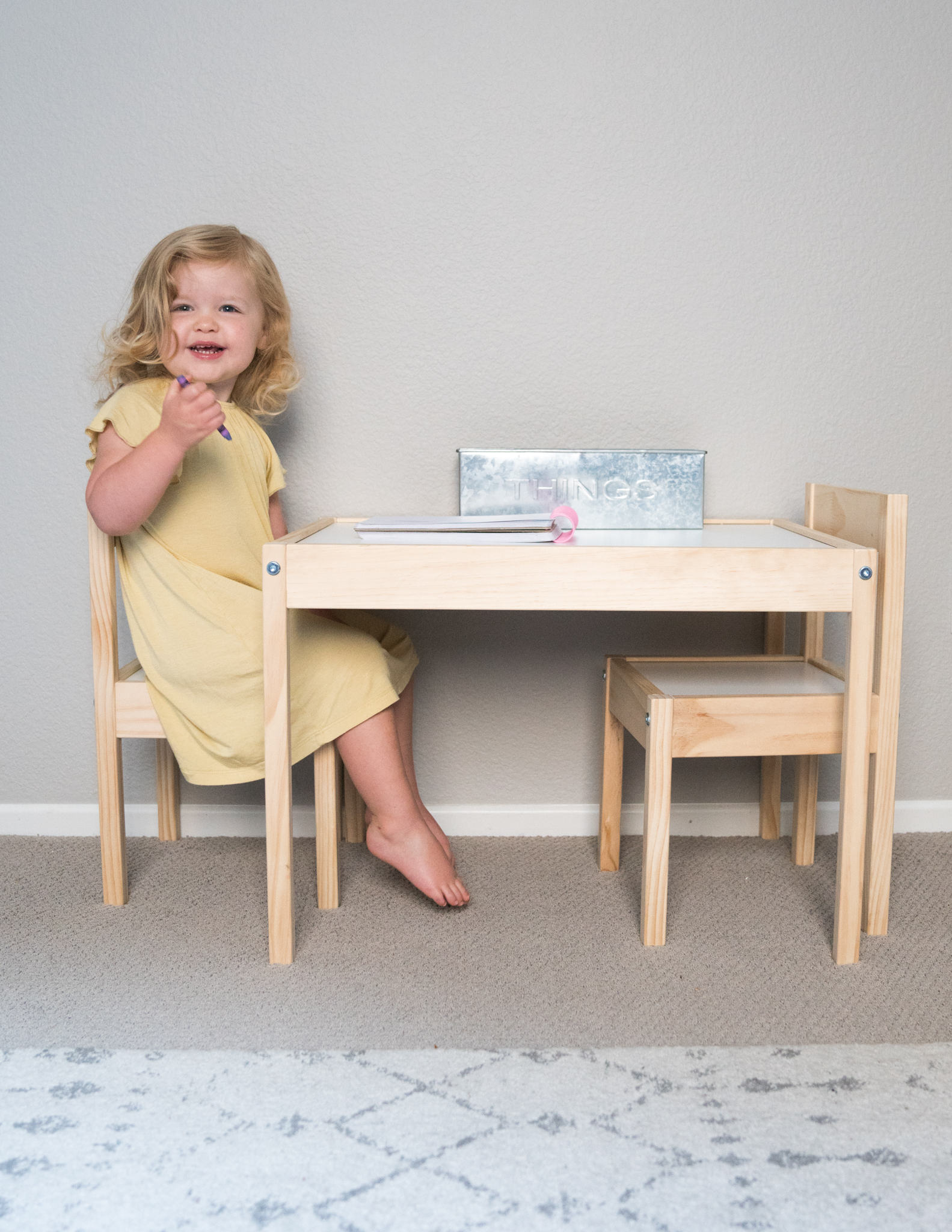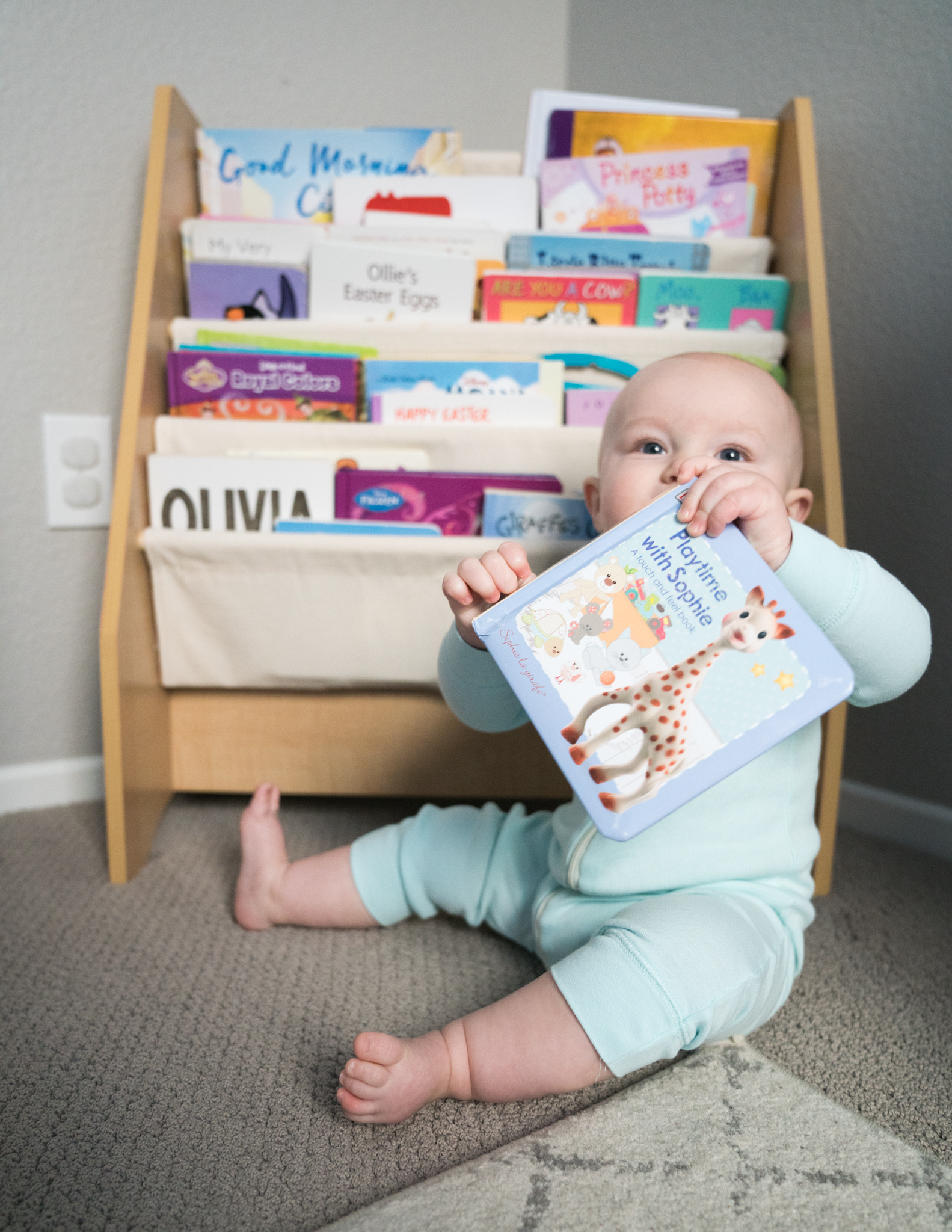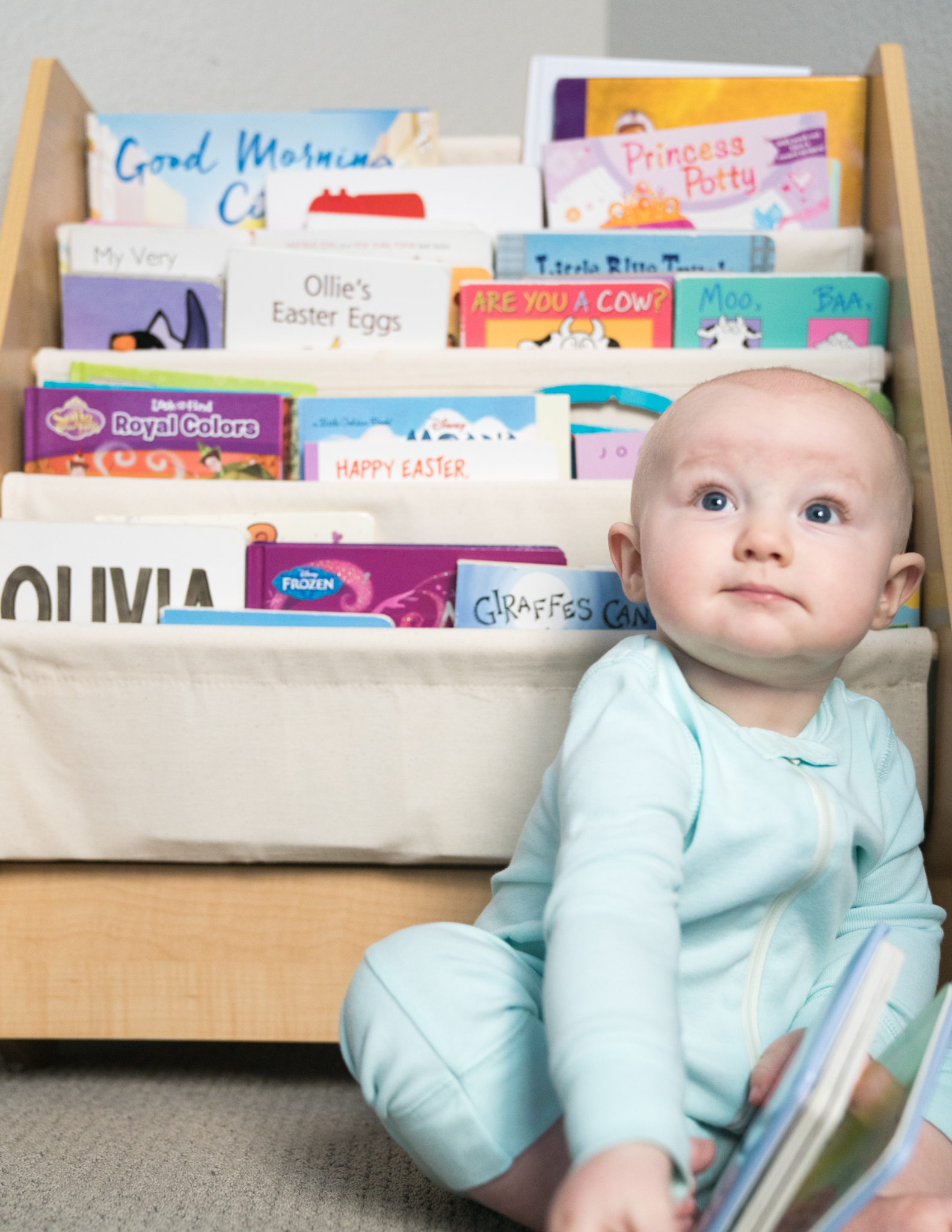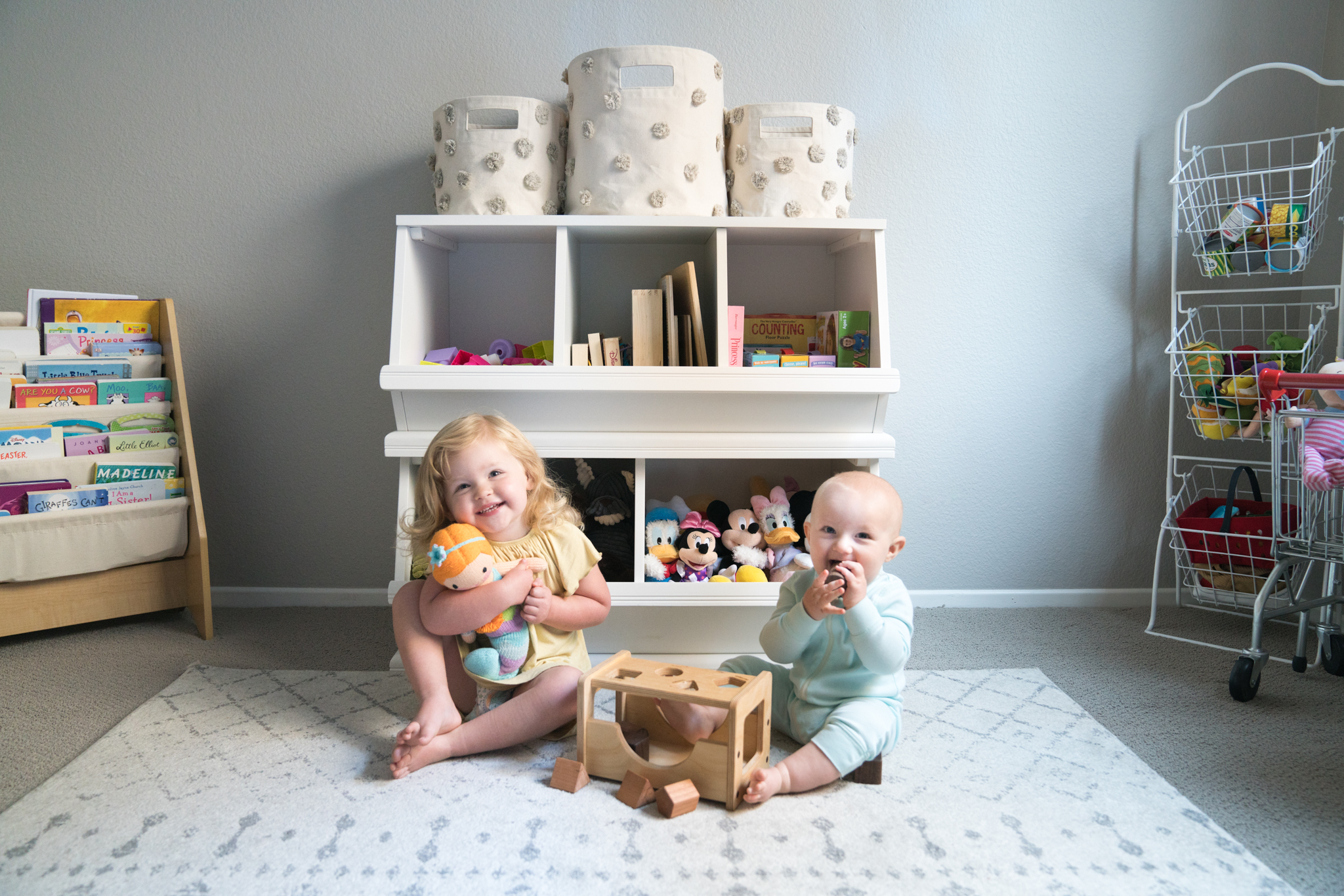 Shop the Decor
Shop our Fave Toys & Games
Additional Items
Shelves from IKEA / Table & Chairs from IKEA / Mini Shelves from IKEA / Felt Ball Garland c/o Hello Maypole / "E" and "S" Signs c/o Hunt & Gather Goods / & (spray painted white) from Hobby Lobby / Dress Up Rack c/o Alluring Company / Moroccan Trellis Rug from Rugs USA
Hey girl, go ahead and save me to your favorite Pinterest board: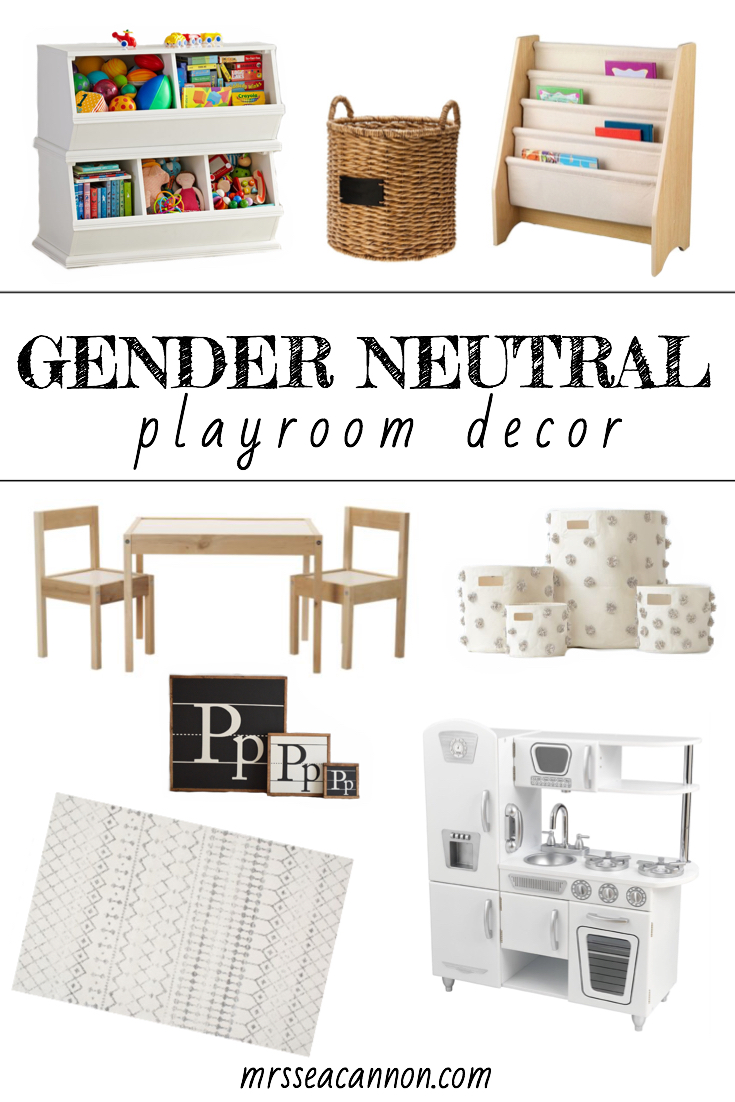 Technically this is a fourth bedroom in our house so there is a closet space, that we left out of photos, but we have the doors removed. Inside that little nook is going to be my "office" which basically means I have a desk in there aaaand that it. I'm still working on pulling that little nook together so I'll share that as soon as it's done!